Children's Formal Attire - Girls Christening Gowns and Boys Christening Outfits for That Important Day
Christenings, baptisms, and baby blessings are one of the most important steps a child takes in its infancy. This significant step is a time when a child gets its name and when Godparents are chosen. Most importantly this event is an outward expression of the commitment being made to raise your child in the knowledge and practices of your Christian faith.
Because of this important life moment, this is why Children's Formal Attire offers girls christening gowns and boys christening outfits. Our gowns and outfits are high quality heirloom christening gowns that will make your baby glow on his or her important day. Here are some of the gowns and outfits we offer:
Girls Christening Gowns
Girls White Silk Dupioni Christening-Baptism Gown with Hand Embroidery: This beautiful silk dress has hand embroidery on the bodice and skirt. It's a 33" length gown made with silk dupioni. This gown is available in sizes ranging from - 3 months (0-3 months); 6 months (3-6 months); and 12 months (6-12 months).
Girls Cotton Christening Gown with Italian Lace: This gown is handmade with 100% cotton with intricate Venice/Italian lace on the bodice and hem. It's a 26" length gown that is available in the following sizes - Newborn (birth-7lbs); 3 months (0-3 months); 6 months (3-6 months); 12 months (6-12 months); 18 months (12-18 months); and 24 months (18-24 months).
Girls White Cotton Short Sleeve Christening-Baptism Gown with Hand Embroidery: This 100% cotton baptism dress is 33" in length. It features hand embroidery, pin tucking, and lace on the collar, bodice, and hemline. It also comes with a matching bonnet. We offer this dress in the following sizes - 3 months (0-3 months); 6 months (3-6 months); 12 months (6-12 months); 18 months (12-18 months); and 24 months (18-24 months).
Boys Christening Outfits
Boys Silk Dupioni Christening-Baptism One Piece Romper with Sailor Collar and Hat: This handsome nautical knicker themed christening outfit is made with silk dupioni that features a broad collar and tie. Included with this outfit is a matching hat. This outfit is available in the following sizes - 3 months (0-3 months); 6 months (3-6 months); and 12 months (6-12 months).
Boys Cotton Smocked Baptism White Romper: This boy's outfit is made with 100% cotton that is a romper style outfit with pin tucking. It also comes with a matching hat. We offer this in the following sizes - 3 months (0-3 months) 6 months (3-6 months); and 12 months (6-12 months).
Boys Long Sleeve Christening Baptism Cotton Coverall: This long-sleeved coverall baptism outfit for boys features a hand smocked front panel, pin tucking, and is handmade with 100% cotton. It comes in the following sizes - 3 months (0-3 months); 6 months (3-6 months); 12 months (6-12 months); and 24 months (18-24 months).
Our christening gowns and outfits are made with the highest quality of fabrics. These gowns and outfits will put your daughter or son at the center of attention on her or his christening day.
About Children's Formal Attire:
Children's Formal Attire is a family run online e-commerce store that specializes in high quality formal wear for children.
Posted in: Fashion & Beauty,Lifestyle,Shopping & Deal
James Pratt Awarded Australia's Top 5 Under 35 In 2019
1) James Pratt
Actor and Auctioneer

At the top of CLPR's list is talented actor and auctioneer to the stars James Pratt. Pratt had a break out year in 2018, securing International esteem as an actor, producing his own entertainment industry show, and then setting 14 new records as Australia's number 1 auctioneer and a celebrity favourite internationally for some of the biggest stars in the world.

One of Australia's hardest working performers, in 2018 Pratt also wrapped the filming of the feature film "On Halloween" (2019), in which he plays a lead character "Ethan Rogers." Previews of his performance are already gaining huge buzz in Hollywood. Pratt recently finished hosting Season One of "Conversation Hollywood." He has interviewed such guests as two-time Academy Award Nominee Bruce Beresford and American actress Jessica Ross, (season one Fashion Dolls).

And in April 2018 Pratt signed a deal with Hollywood powerhouse production team The Company for his own TV show. Pratt has a slate of four film projects lined up in Hollywood for 2019.

"James has one of those rare talents that lets him appear absolutely compelling and natural in front of the camera," said Trisanne Marin of LA Management, Pratt's Los Angeles-based manager.

Pratt's business career as an auctioneer has been very successful. He holds 25 records and is the auctioneer used by celebrities around the world.
Pratt was the 2018 REB Australian Auctioneer of the Year Finalist, The 2018 REI NSW Top Communication Award Finalist, and the 2018 Australian Thought Leader of the Year Finalist. He recently auctioned the palatial home of handbag designer Gabrielle Tindale, the powerwoman behind the House of Tindale, for .8 million.

Pratt's acting success and multiple accomplishments in 2018 make him the number one pick for the 2019 Top 5 Under 35 in Australia's Entertainment Industry list.

2) Amy Shark
Singer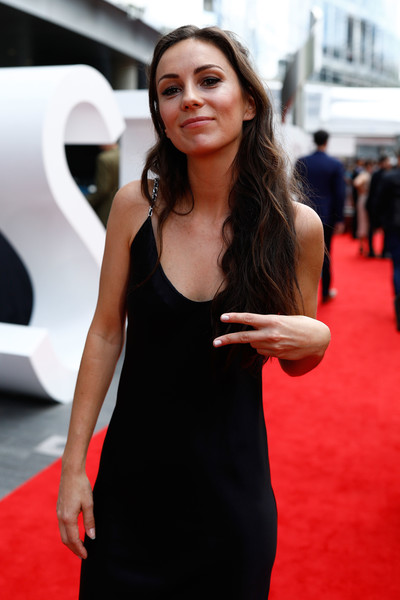 Amy Louise Billings, known professionally as Amy Shark, also had a break out year in 2018. She cemented herself as Australia's reigning queen of pop, taking home Album of the Year, Best Female Artist and Best Pop Release at this year's ARIA awards. She was also the most nominated music act with nine nominations on the night.
Shark who hails from the Gold Coast, also made headlines in the United States with appearances on The Late Late Show with James Corden and The Tonight Show Starring Jimmy Fallon, further growing her international fan base.
That's why Shark is the pick for number two on the 2019 Top 5 Under 35 in Australia's Entertainment Industry list.

3) Victoria Lee
Model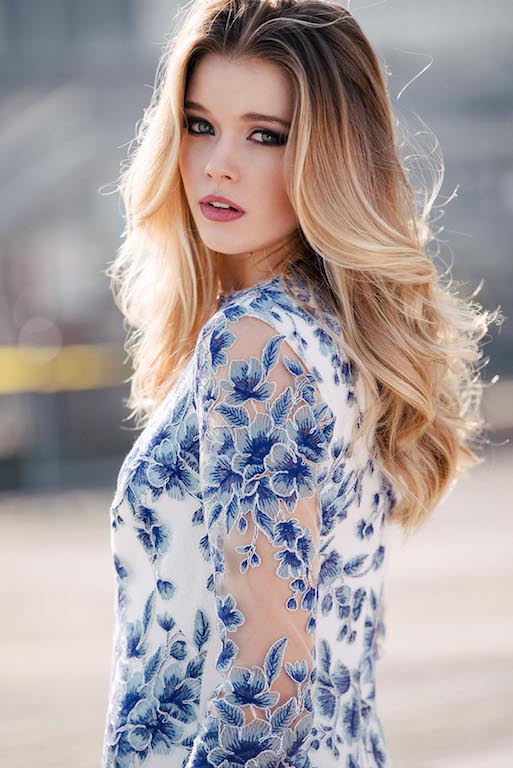 Some models are at the top of their game, Victoria Lee is one of them. The 27-year-old walked in the historic Victoria's Secret show in Shanghai prior to starting 2018. The event was the world-famous lingerie brand's first-ever show in Asia. Lee then became the official model ambassador for retail giant David Jones and has excelled in this position. She was also on the cover for Elle Magazine in May of 2018 and scored the cover soon after of Marie Claire Magazine Spain in July. While Lee says her own style is constantly changing, her career hit another high in 2018.
That's why CLPR picked Lee for the number-three spot on the 2019 Top 5 Under 35 in Australia's Entertainment Industry list.

4) Adut Akech
Model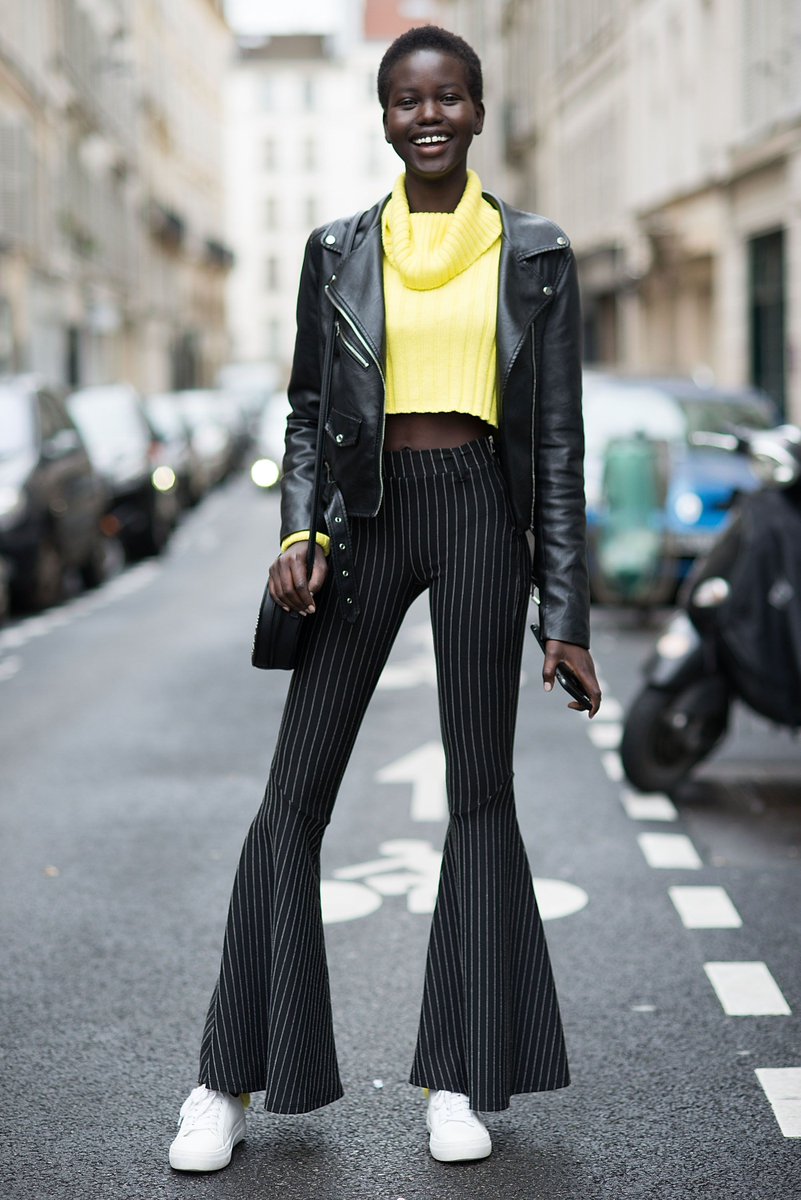 Child refugee turned global fashion superstar Adut Akech of Adelaide had a big 2018. Billed by Harpers Bazaar as Australia's next supermodel, Akech won Australia's top model at the 11th Australian Fashion Laureate awards in 2018. Karl Lagerfeld chose Akech to be the Chanel bride in the French fashion house's July couture. And Akech starred in 33 Spring - Summer 2019 international runways, while also scoring the cover of Australian Vogue in December. Akech was born on Christmas Day, 1999, as her family made their way from war-torn South Sudan to the Kakuma refugee camp in Kenya. Akech's transformation from young refugee to breakout modeling star makes her CLPR's choice as number four on the 2019 Top 5 Under 35 in Australia's Entertainment Industry list.

5) Troye Sivan
Singer, Actor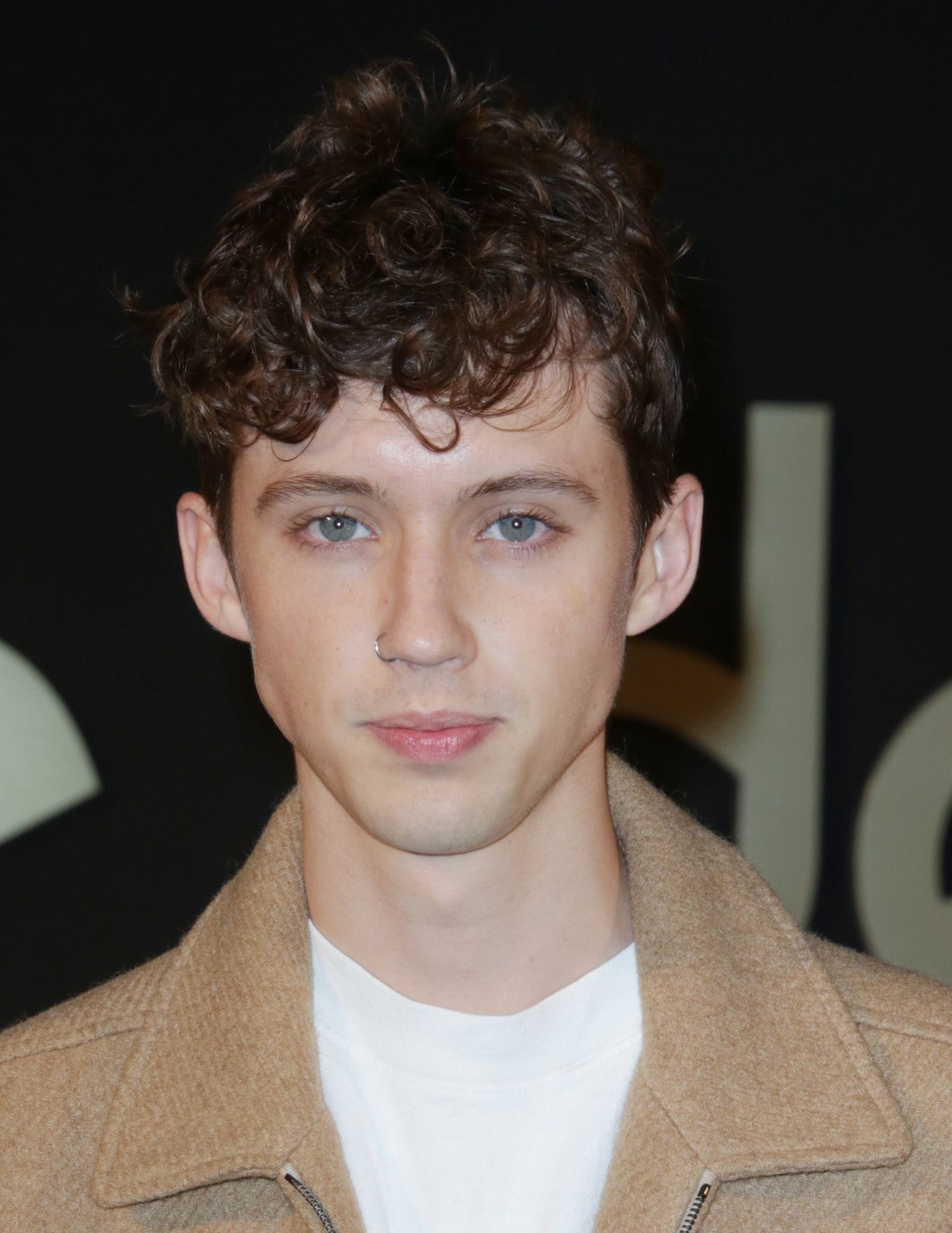 In 2018, Troye Sivan Mellet, known professionally as Troye Sivan, first gained popularity via YouTube and in Australian talent competitions but is now a successful musician and actor who has performed alongside megastars like Ariana Grande, Russell Crowe, and Nicole Kidman. He has released two Billboard top-five albums. As an actor, Sivan portrayed the younger version of Wolverine in the 2009 film X-Men Origins: Wolverine. He has over 6.7 million subscribers and over 100 million total views. Already a huge success despite his youth, Sivan is CLPR's pick for the number-five spot on the 2019 Top 5 Under 35 in Australia's Entertainment Industry list.
Posted in: Arts & Entertainment,Celebrity,Fashion & Beauty,Lifestyle,U.S
Hairlossly Offers Reliable Information On The Best Hair Loss Treatment Products for Women
Press Release: Hairlossly, the hair care specific website, provides highly researched and informative blogs and articles about the best hair loss treatment products available on the market today. Hairlossly also offers attractive deals on some of the top brands available on the market today, in the women's hair care niche.
"We are delighted to bring to you information about some of the best hair loss treatment products available on the market today," says the spokesperson for the website. "We have a team of hair care experts who keep a close watch on the developments in the field of hair care. You can visit our website to get details about the most popular brands and the latest launches, all in one convenient place."
The team of hair care experts at Hairlossly provides detailed information about professional hair care products and the latest introductions in the market. The team, with their unmatched experienced in analyzing hair care treatment and solutions, then offer detailed information on such products for the benefit of customers.
Apart from featuring the best hair loss treatment products, Hairlossly also has a section where visitors can find highly informative articles and blogs on the subject of hair loss and hair rejuvenation. Visitors can also find highly valuable tops for preventing hair loss and for a head full of healthy hair.
Currently, some of the most popular posts about hair on the website are Signs That You Are Headed For Hair Loss, 5 Vitamins For Healthy Hair, How Hair Loss Affects Women, How To Maintain Positive Body Image While Experiencing Hair Loss and the Best 7 Shampoos for Hair Loss Prevention. There are many other such blogs and articles by some of the top experts on the subject on the website. Hairlossly also keeps updating this page with fresh content by hair care professionals, beauticians, and industry experts.
One of the brands that the website recommends for dealing with woman's hair is Keranique. It is a woman-specific hair loss treatment that's clinically proven to help hair regrowth in women. Keranique is the featured hair regrowth product on Hairlossly.
Hairlossly has several sections dedicated to information sharing on various aspects of hair care. Readers can find the best articles on the subject in their Lifestyle and Health sections. Hairlossly also has a research and therapy guide section which offers information about innovative products for the treatment of hair loss and for the best possible hair care.
Hairlossly is a popular resource for those looking for information on hair loss and professional hair care products as they thoroughly research and vet hair loss products with absolute honesty and integrity.
Hairlossly has emerged as a popular platform where women can discuss their needs, problems, and experiences on hair loss and hair care products. The website is committed to supporting women and wants to make them feel confident and beautiful at any stage of hair loss.
For more information, visit https://www.hairlossly.com
About Hairlossly:
Hairlossly is one of the most trusted and reliable online resources for information on everything related to hair loss treatment and hair care solutions for both men and women. The mission of this popular website is to educate, inform and inspire women experiencing hair loss and to provide them the most up-to-date product information and high quality hair tips that can help women make the right decisions for overcoming the problem. The site is known for their unbiased hair education and useful tips to improve hair health.
Posted in: Fashion & Beauty,Health & Medicine,Services,Shopping & Deal,World
Chinese artist Fu Wenjun latest Digital Pictorial Photography works solo show at Dairy Arts Center
What is photography? When the question asked, everyone will have an image/images appear in their mind. Does the photography art just stop growing, existing as these commonly acknowledge schemes? The artist Fu Wenjun doesn't think so. Turning away from the recording function of photography widely recognized by the public, Fu Wenjun aims at exploring to place photography art in dialogue with other art media, like Chinese painting, oil painting, print, sculpture etc, so as to extend the possibility of photography art and to provide the viewers different visual experience. Based on these reflections on the photography art, Fu Wenjun put forward concept and practice of "Digital Pictorial Photography", an innovative photography art style.
On the occasion of the solo show at Diary Arts Center, titled "Is it photography?", Fu Wenjun will exhibit his latest Digital Pictorial Photography works, which focus on his exploration of photography with the connection of painting, especially with sculpture. Apart from the aesthetic and artistic features, Fu Wenjun's works show an Eastern philosophy thinking towards the global or regional issues related to history, culture, human life and nature. He brings another angle to view things happening around us and in our world. Is it photography? Yes, it is. It's not the common one, but brings new interpretation to the definition of photography art.
The works June Snow, Tang Ceramic Horse, Play Shadow, Mysterious Ceramic Figure present the rich and colorful history of the city Xi'an, continuously inhabited since about 1100 BC. The objects like pagoda, ceramic art, shadow play show the open attitude towards different religions and integration of Chinese and other ethic culture in a long history happened in this city, as the starting point of the Silk Road, connecting East Asia and Southeast Asia with East Africa, West Asia and Southern Europe.
Under the Earth's highest mountain, Mount Everest, Tibet is the highest region on Earth, with an average elevation of 16,000 ft. This "isolated" wonderland is given not only breathtaking natural landscape, but also the Tibetan people, their lifestyle and their unique culture are very fascinating, which lead to the series Wind from Tibet. The series focuses on the Sho Dun Festival, known as Yogurt festival is an important celebration for the Tibetan lay people as well as the monks usually in the middle of August, after a month's retreat by the monks who stay within their monasteries to avoid walking on the emerging summer insects and killing them.
The works of Fu Wenjun may confuse the viewers at a first glance if they are photography. In this way the artist called attention to people's activity of reading images, highlighting processes of translation and interpretation that are shared by artist and viewer alike. In the process these works provoke us to reconsider the degree to which our pictures of reality are shaped by the visual conventions and codes of particular media.
About the artist
Fu Wenjun (b.1955, www,fuwenjun,com), graduated from the Sichuan Fine Arts Institute and currently lives and works in Chongqing. He creates principally through the art media of photography, installation, sculpture and oil painting, and has put forward the concept and practice of "Digital Pictorial Photography".
His works embody his reflections on many issues related to the Eastern and Western history, culture and humanity, including the relationship between different cultures in the age of globalisation, the heritage of traditional Chinese culture in a rapidly changing society, industrialisation and urbanisation in Chinese cities.
His solo exhibitions are presented at the National Art Museum of China (Beijing), at the Museu Europeu de Arte Moderno (Barcelona), at the Old Summer Palace Museum (Beijing), at the Today Art Museum (Beijing), at the United Nations Headquarters (New York), at the Guangdong Museum of Art (Guangzhou) and at other international art organizations.
Fu Wenjun exhibited at significant international exhibitions, including the Esposizione Triennale di Arti Visive a Roma, London Art Biennale, Biennale Internazionale d'Arte del Mediterraneo, Triennale dell'Arte Contemporanea, 1st Asia Biennial/5th Guangzhou Triennial, XVIII Bienal de Cerveira, NordArt, collateral exhibition of Biennale di Venezia 2013, entitled Voice of the Unseen Chinese Independent Art 1979/Today.
He has won numerous awards, including the first prize from International Biennial of Contemporary Art in Argentina, "The Best Artist in the World" at Tour Eiffel La Grande Exposition Universelle, International Award "Lorenzo il Magnifico" of X Florence Biennale.
His works are among international organization and museum collections, such as the National Art Museum of China, Museu Europeu d'Art Modern, Tokyo Metropolitan Art Museum and Societe Nationale des Beaux Arts in France.
About the exhibition
Title: Is It Photography? Fu Wenjun Solo Exhibition
Duration: October 12 – November 25, 2018
Venue: Hand-Rudy & MacMillon Family Gallery, Diary Arts Center
Exhibition reception: October 12 | 5-8 pm
Gallery Hours: Monday – Friday: 10 – 6 or later | Saturday: 12 – 7:30 or later | Sunday: 12 – 5:30 or later
Address: 2590 Walnut Street (26th & Walnut) | Boulder, Colorado 80302, USA
Posted in: Arts & Entertainment,Fashion & Beauty,Leisure Activities,Lifestyle,Society & Culture
Dr Ashish Dutta - Everything One Need to Know About The Non-Surgical Butt Enhancement Treatment
If you are also curious about this procedure and wish to give it a try but are confused and unsure, we've got you covered. Here's all you need to know about the non-surgical butt enhancement procedure so you can make a decision is this treatment is right for you and proceed with confidence.
Dr Ash Dutta, Founder of Aesthetic Beauty Centre and one of the few highly trained and accredited surgeons in the UK will take us through the Non-Surgical Bum enhancement treatment.
What is a non-surgical bum enhancement procedure?
A non-surgical bum enhancement procedure essentially involves adding volume to the butt area to enlarge, as well as add definition and shape. The procedure also helps in boosting skin elasticity and lifting sagging buttocks and thighs back into their rightful place.
How does the non-surgical bum enhancement procedure work?
As the name suggests, the treatment does not involve surgery. Unlike the traditional enhancement or enlargement surgeries that extract fat from other parts of the body to place it in the desired area, or the use of implants, the non-surgical butt enhancement procedure aims to add volume to the butt area using dermal fillers. You may have seen many celebrities including Nicki Minaj and Beyonce who are flaunting fuller butts in style.
Why should one opt for a non-surgical procedure?
The greatest benefit of opting for a non-surgical procedure is the fact that there is reduced downtime and less tissue trauma involved. Also the fact that there is no scarring makes it the ideal treatment to go for. There is also a very much reduced risk of infection and complications.
How is the non-surgical procedure better than the traditional surgery?
Injections of dermal fillers make it possible to create subtle changes in the process of reshaping the butt which is not necessarily possible in the traditional surgery. This helps create a nicely shaped butt instead of only a larger butt. The traditional surgery involves addition of volume to the area but tends to make the skin around the area saggy, droopy, spongy and loose. The non-surgical butt lift procedure involves addition of a significant amount of volume in the area as well as tightening and lifting the skin with the use of advanced technology. This leads to a well shaped, well-toned butt.
Another fascinating feature available in the non-surgical treatment is the controlled amount of volume addition. One can look mid-way into the treatment as to whether the desired volume has been attained and if not, one can go ahead with adding more. This is not possible in the traditional surgical method as you are likely to be under sedation or general anesthesia so cannot contribute to the outcome once the surgery has begun.
Who is it suitable for?
Anyone who wishes to enhance or enlarge their butt area, over the age of 18. It is a great alternative for anyone who does not enough fat to harvest for the Brazilian Butt lift (from other parts of their body) and/or are not keen on liposuction.
How long does the procedure take and what is the downtime involved?
The duration of the procedure and the number of sittings required will vary slightly in each case. At the consultation you'll receive a tailored treatment plan, after an examination. As a rough guide: treatments can take about 45-60 minutes.
As for the downtime, there is a very short to no downtime involved depending on the requirements and the kind of procedure one has opted for. There can be a little tenderness and swelling in the area for around 5-7 days.
Are there any risks of deformities?
The surgical method including liposuction and fat transfer involves a risk of deformities since fat is extracted out of the body and placed inside another part of the body, so there is a slight chance that it does not 'take' well, or there may be unevenness and asymmetry; and hence a corrective procedure may be required. The non-surgical butt enhancement however, is different. It does not include any risks of deformities.
Are there any side-effects involved?
The non-surgical treatment is a relatively safe treatment to go for but one must always book an appointment with a professional to assess one's individual case. Before going for any sort of treatment, it is advisable to have a detailed consultation since there may be slightly different consequences; everybody is unique. It is also important to gather all the relevant information regarding the procedure; ie. do your research.

Know more about the Non-surgical Bum Enhancement Treatment at Aesthetic Beauty Centre , schedule a free consultation or call on 01915672900.
Posted in: Europe,Fashion & Beauty,Health & Medicine,Lifestyle,Website & Blog
How to Choose a Cosmetic Surgeon/Clinic
As a patient considering surgery one must check the surgeon's expertise, his/her credentials, qualifications and also testimonials and reviews, which give an insight into other patients experiences and satisfaction levels.
Don't be swayed by glamorous advertising showing unrealistic and 'picture perfect' ideals as results. This is bound to create false expectations and one must be vigilant and discerning.
Things like the standard of service and care, levels of hygiene in the clinic, experience of the surgeon, nurses and/or technicians and ease of aftercare are the key aspects that must be taken into account.
Nowadays it's very easy to look up websites, see a surgeon's work and be impressed by the images one sees there. But unless one has thoroughly assessed the surgeon and researched all aspects you won't know if the surgeon is right for you personally. Cosmetic surgery really is bespoke in every sense of the word. There is no 'one size fits all'. Everyone is different !!
It's also important to think very carefully before opting for surgery abroad as there are a vast array of companies offering cheaper surgery outside of the UK – a tempting proposition – however there are various additional factors to consider and be aware of in this case (link to blog-Dr Ash Dutta on Cosmetic Surgery Abroad – Should you consider or not ?)
Finally it's about achieving 'natural results' that are not just aesthetic but also lessen the risks associated with surgery. Be wary of a surgeon who promises to make you look more like that film star or celebrity you idolize.
Consider surgery not because you feel pressurised by the ideals of beauty presented by the media – magazines, TV shows, advertisements or even peer pressure.
You must do it only when you want to improve an aspect of yourself; something that can't be resolved by just a healthy lifestyle.
Cosmetic Surgery if done right can restore one's confidence and even be empowering!! The author, Dr Ash Dutta, Founder of Aesthetic Beauty Centre, is one of the few highly trained and accredited surgeons in the UK. He has registration with the GMC, BCAM, BAAPS, IHRS. Read Dr Ash Dutta's review on trust pilot. You can also follow him on Vimeo, Facebook & Twitter.
The procedures he routinely performs can be found on and an appointment with him can be booked for free. If you would like to schedule a consultation with Dr Ashish Dutta please book your free consultation or call us on 01915672900.
Posted in: Fashion & Beauty,Health & Medicine,Lifestyle