Columbus Ohio Entrepreneur Opens First Advanced Esthetics School in Midwest
Columbus-based spa owner and beauty expert, Jaclyn Peresetsky, announced today that she is opening the first advanced esthetics school in the Midwest in March of 2019. Skin Perfect University is located at 725 Buckles Court, Gahanna, Ohio, 43230, by John Glenn Airport. It is poised to pick up where beauty schools leave off by offering a roster of advanced classes for accredited estheticians including makeup techniques, permanent makeup, chemical peels, dermaplaning, microdermabrasion, nutrition for skincare, microcurrent, nanocurrent, cryotherapy, ultrasound, radio frequency, color analysis, and much more. Estheticians can earn CEUs by attending classes at Skin Perfect University or take classes to advance their knowledge.
"There are 160 beauty schools in Ohio and none of them offer this kind of advanced training," said Peresetsky. "In speaking with many of these schools, I have learned how much this kind of education is missing from our industry. I'm thrilled to see how excited they are to have this advanced training available for their graduates right here in Ohio. It makes it easier to keep and grow great talent right here in the midwest."
The school occupies 3200 square feet and is designed to give students the advanced education they need to succeed and the spa experience that allows them to learn the culture and experience of a professional clinical spa. The space includes:
five treatment rooms
a large theory room
a large clinical training room
a makeup and color studio
a skin analysis room
a concierge and reception space
Skin Perfect University will employ seven staff including esthetics instructors and ColoreMe Perfect Color Analysis Consultants. Peresetsky also owns Skin Perfect Image Wellness Spa and is the creator of the ColoreMe Perfect Color analysis process and cosmetics line, as well as the Skin Perfect skin care line.
"My passion has always been educating clients and estheticians about skin care, color analysis, and beauty," said Peresetsky. "After speaking at beauty conferences across the United States for the last several years, I understand what education estheticians need to further their careers, and I'm thrilled to be able to help advance the professionalism of our industry by offering it."
The grand opening party on March 22 will host licensed estheticians and spa owners who will hear from Jaclyn about the school, receive a facility tour, experience product and service demonstrations, and leave with a goodie bag. International industry publications including Skin, Inc. Magazine, Les Nouvelles Esthétiques & Spa Magazine, and Dermascope Magazine will also be in attendance.
For more information, please visit http://www.SkinPerfectUniversity.com.
About Skin Perfect University
Skin Perfect University (SPU), located in Columbus, Ohio, was created by Jaclyn Peresetsky for the estheticians, cosmetologists, nurses, skin care specialists, spa and salon owners who want advanced training in esthetics, skin care, and makeup. Clinical and medical esthetics are career specialties that demand for a higher level of knowledge than just basic esthetics. SPU education is designed for an interactive, hands-on learning experience for licensed professionals who are passionate about achieving results and wellness in skincare. http://www.SkinPerfectUniversity.com
About Jaclyn Peresetsky
Master esthetician, author, speaker, and noted color expert, Jaclyn Peresetsky, is the founder of Skin Perfect University, Skin Perfect Spas, ColoreMe Perfect Cosmetics and Analysis, and Skin Perfect Skin Care. You can usually find Jaclyn at one of her three Skin Perfect Spa locations, traveling to train spas on her cosmetics and skin care lines, speaking at an industry conference, or sharing beauty tips on television.
Posted in: Education,Lifestyle,News & Current Affairs
More Than Just Great Dancing to Lead YPAD and YPAG Advocacy Programs
More Than Just Great Dancing®, an international dance studio affiliation program led by Misty Lown, has acquired Youth Protection Advocates in Dance and Youth Protection Advocates in Gymnastics to grow their missions to keep youth happy, healthy and safe in dance and gymnastics.
Founders of YPAD and YPAG, Leslie Scott and Joseph Zanovitch, selected Misty Lown and MTJGD after working closely together for the past four years. Misty Lown's studio, Misty's Dance Unlimited, was YPAD's first Visionary Sponsor and first certified studio, and MTJGD became YPAD's first certified organization.
"While the decision to grow, and thereby pass along, our youth advocacy programs was difficult, selecting Misty Lown and MTJGD was easy," said Scott. "Misty's philosophy and values match ours and her commitment to the mission is undeniable."
The transfer is effective January 29, 2019.
Scott and Zanovitch founded YPAD in 2012, and YPAG formed soon thereafter. Scott said certification contributors, doctors, therapists and specialists who developed the advocacy programs' educational content will stay on to work with MTJGD through YPAD and YPAG advisory panels.
"We want to assure all studios in process of becoming certified, and all certified studios and organizations that are up for renewal, they will still have that opportunity along with the support and care from the MTJGD team," said Scott.
Zanovitch said people with questions are welcome to contact them at info@ypad4change.org or by telephone next week. (Zanovitch and Scott are teaching this week at Studio Owner University in Palm Springs, California.)
To see Scott and Zanovitch's full announcement, visit https://youtu.be/k4BPUdtzA40.
Posted in: Arts & Entertainment,Lifestyle,News & Current Affairs
Mobile Technologies Inc. (MTI) and GBS Corp. Deliver Tablet Mobility Solutions That Increase Patient Engagement
Mobile Technologies Inc. (MTI), a global leader in tablet mobility solutions for healthcare, and GBS Corp., a leading information solutions provider, today announced a partnership that offers a simplified technology approach for collecting patient signatures, photos, and scanned ID cards. By utilizing MTI's Enterprise Tablet Pro™ Tablet Kiosk and GBS's EasySIGN software, healthcare providers can quickly process patients and ensure that forms and consents are electronically signed and stored in the EHR for safekeeping. "Companies like GBS are changing the way information is captured, tracked, and stored," said Matt Haroldson, VP International Sales and Marketing for MTI. "Healthcare providers and facilities are moving fast to adopt tablet mobility technologies in areas of patient registration, consent form tracking, and post care instructions. MTI is on the leading edge for tablet kiosk innovations that helps bring all the technologies together."
In today's world of hospital - patient relationships, there is much to track, report, and validate for even just a single appointment or visit. With each engagement comes the opportunity to delight or disappoint a patient as well as expose the hospital to increased liability and low satisfaction or compliance scores. "Traditional methods of lengthy forms, confusing pre-visit consent and sign offs result in increased errors, rescheduled appointments, increased costs, and a poor experience for patients," said Enoch Seward, Senior Account Executive for GBS. "For the best news, our results are impressive and immediate! As an example, a hospital in Tennessee saw an increase in Compliance Scores to 100% within the first 30 days of using the GBS Corp. EasySIGN® solution, which was deployed on the ArmorActive Enterprise Tablet Pro™ Kiosk and RapidDoc™ Kiosk hardware. These hardware devices withstand the rugged healthcare environment by providing a high level of security, tablet detachability, and multiple accessory integration points, including payment processing."
Attending HIMSS 2019 February 12-14th in Orlando, FL?
Visit MTI / ArmorActive Booth # 4375
https://himss19.mapyourshow.com/7_0/exhibitor/exhibitor-details.cfm?ExhID=22544
About MTI / ArmorActive
Mobile Technologies Inc. (MTI) / ArmorActive, specializes in multi-purpose hardware solutions that allow tablet deployments for business. They manufacture equipment that increases the security, accessibility, mobility, and engagement level of tablets for every major business application.
For more information, please visit: https://mtigs.com/tablet-mobility/
Follow MTI / ArmorActive on LinkedIn: https://www.linkedin.com/company/mti_2
About GBS Corp.
Since 1971, GBS Corp. has specialized in providing healthcare organizations maximum practice efficiency by integrating and automating all phases of clinical, financial, and administrative operations both in the Acute and Ambulatory locations. GBS currently services over 30,000 healthcare professionals nationwide through more than 2,500 software installations. GBS offers numerous solutions, some of which include the following core offerings:
Revenue Cycle Management
Patient ID with Electronic Signature
Patient Experience – Smartphone Surveys
Patient Engagement/Reporting
Consumables (labels and wristbands)
Electronic Health Records
Population Health
Consulting Services
Hardware, Infrastructure
Security Risk Assessments
For more information, please visit:
Posted in: Health & Medicine,Lifestyle,Technology
Children's Formal Attire - Girls Christening Gowns and Boys Christening Outfits for That Important Day
Christenings, baptisms, and baby blessings are one of the most important steps a child takes in its infancy. This significant step is a time when a child gets its name and when Godparents are chosen. Most importantly this event is an outward expression of the commitment being made to raise your child in the knowledge and practices of your Christian faith.
Because of this important life moment, this is why Children's Formal Attire offers girls christening gowns and boys christening outfits. Our gowns and outfits are high quality heirloom christening gowns that will make your baby glow on his or her important day. Here are some of the gowns and outfits we offer:
Girls Christening Gowns
Girls White Silk Dupioni Christening-Baptism Gown with Hand Embroidery: This beautiful silk dress has hand embroidery on the bodice and skirt. It's a 33" length gown made with silk dupioni. This gown is available in sizes ranging from - 3 months (0-3 months); 6 months (3-6 months); and 12 months (6-12 months).
Girls Cotton Christening Gown with Italian Lace: This gown is handmade with 100% cotton with intricate Venice/Italian lace on the bodice and hem. It's a 26" length gown that is available in the following sizes - Newborn (birth-7lbs); 3 months (0-3 months); 6 months (3-6 months); 12 months (6-12 months); 18 months (12-18 months); and 24 months (18-24 months).
Girls White Cotton Short Sleeve Christening-Baptism Gown with Hand Embroidery: This 100% cotton baptism dress is 33" in length. It features hand embroidery, pin tucking, and lace on the collar, bodice, and hemline. It also comes with a matching bonnet. We offer this dress in the following sizes - 3 months (0-3 months); 6 months (3-6 months); 12 months (6-12 months); 18 months (12-18 months); and 24 months (18-24 months).
Boys Christening Outfits
Boys Silk Dupioni Christening-Baptism One Piece Romper with Sailor Collar and Hat: This handsome nautical knicker themed christening outfit is made with silk dupioni that features a broad collar and tie. Included with this outfit is a matching hat. This outfit is available in the following sizes - 3 months (0-3 months); 6 months (3-6 months); and 12 months (6-12 months).
Boys Cotton Smocked Baptism White Romper: This boy's outfit is made with 100% cotton that is a romper style outfit with pin tucking. It also comes with a matching hat. We offer this in the following sizes - 3 months (0-3 months) 6 months (3-6 months); and 12 months (6-12 months).
Boys Long Sleeve Christening Baptism Cotton Coverall: This long-sleeved coverall baptism outfit for boys features a hand smocked front panel, pin tucking, and is handmade with 100% cotton. It comes in the following sizes - 3 months (0-3 months); 6 months (3-6 months); 12 months (6-12 months); and 24 months (18-24 months).
Our christening gowns and outfits are made with the highest quality of fabrics. These gowns and outfits will put your daughter or son at the center of attention on her or his christening day.
About Children's Formal Attire:
Children's Formal Attire is a family run online e-commerce store that specializes in high quality formal wear for children.
Posted in: Fashion & Beauty,Lifestyle,Shopping & Deal
Moddern Marketing Named Top 100 Healthcare Agency in North America by MM&M
Moddern Marketing (Moddern), an award-winning independently-owned integrated marketing agency, has been honored as one of the Top 100 Healthcare Agencies in North America by Medical Marketing & Media (MM&M), one of the nation's leading business publications serving the executive healthcare market.
Moddern has had a sustained run of growth in the healthcare sector since 2013, when it won its first health supplement client. Since then, the agency has added numerous national healthcare and health-related client business in medical devices, infant nutrition, advanced wound care, nerve stimulation, menopause relief, and marketing for orthopedic device distribution. moddern is especially well-versed in the spine sector and has a specialty in marketing ambulatory surgical centers. This is the first time the agency has been honored by MM&M with the Top 100 Healthcare Agencies in North America award.
"It's a real honor for moddern to be named a Healthcare Agency of the year by MM&M. While we've been focused on our client business, it's very rewarding to be recognized in this way for what we've accomplished on their behalf," said Mark Kolier, co-founder and Managing Director of moddern."From the beginning, we've been working diligently to tell the client story in a practical way, and to deliver observable results. It's exciting for our team to be recognized in this way for the work we do every day."
MM&M was first published in 1966 as Medical Marketing & Media, and today produces an essential mix of online breaking news and analysis combined with monthly print features. The content is designed for an executive audience of leaders and thinkers who work in pharma, medical devices, diagnostics, and greater healthcare marketing. Every year, the magazine produces several lists, conferences and events, and compiles an annual Agency Issue that features profiles of the top 100 healthcare marketing agencies in North America. It also runs the industry's premier awards program, the MM&M awards, which celebrate creativity and effectiveness in healthcare marketing. Its parent company is Haymarket Media.
Moddern Marketing is an integrated marketing services agency based in New York City. With roots in direct marketing, the agency is focused on delivering strategy, creative, and media services in both online and offline environments with a watchful eye on effectiveness and driving measurable results. While moddern has clients in a variety of sectors, it began focusing on healthcare in 2013, and has since recruited against that discipline, while growing its client roster.
Posted in: Business,Education,Health & Medicine,Lifestyle,News & Current Affairs
Celebrity Fitness Trainer Jon GalloAnnounces Health and Wellness ProgramTo Benefit N.J. Municipal Employees
Celebrity fitness pro and author Jon Douglas Gallo is now offering his famous health and wellness services to New Jersey townships.
Gallo, President of "Now I'm Fit," created a unique Stretch and Flex Advantage (SAFA) program, which has already helped many corporations promote a safer, healthier, and more productive workplace. Gallo's motto is "Educate, Inspire, and Transform," and that's the overall goal of the SAFA program he now intends to offer to municipalities throughout the region. As he explains, "We have been working with the townships of South Brunswick, North Brunswick, Milltown, and Old Bridge. That gave us an opportunity to refine the program and tailor it specifically to the needs of townships."

SAFA benefits include improved workplace morale; reduction in injuries and absenteeism; lower health care costs; longer retention of employees, and enhanced attraction for new employee recruitment. SAFA promotes stress reduction, increased flexibility and agility, and overall fitness. Long term results typically include improved cardiovascular health and sleep, weight management, lower blood pressure, less fatigue on the job, and sharper cognition. SAFA provides added protection against diabetes, heart disease, obesity, arthritis, and other chronic and potentially life-threatening conditions.
"The Director of Human Resources and Co-Chair of the Mayor's Health and Wellness Council for the Township of Old Bridge met with me recently," Gallo reported. "We discussed the benefits that township employees could derive if SAFA was integrated into the Old Bridge Employee Wellness Initiative program. Township employees protect our health, safety, and wellbeing every day of the year. So we feel obligated to give back to them by making sure that their own lives are longer, healthier, and happier, too."

Townships and their citizens rely on a healthy workforce to provide essential and critical services, 24/7. A municipal health and wellness program based on the proven effectiveness of SAFA can provide that, at an affordable price point. SAFA may quickly pay for itself through a measurable reduction in financial overhead and potential liability for townships and taxpayers. Enthusiasm for SAFA is growing and now Gallo hopes to implement it statewide, to promote greater health and wellness within New Jersey's entire public service community. For the past two years Gallo has been a public service volunteer himself, as an active member of the local Community Emergency Response Team (CERT). He also joined the Middlesex County Regional Chamber of Commerce two years ago and has been invited to be panelist at the upcoming New Jersey Human Resources Summit. Gallo is a NJ Licensed Medical Massage Therapist and Nationally Certified Personal Trainer with AFAA.
For more information contact Info@NowImFit.com or Call 347.926.3410 http://www.NowImFit.com
Posted in: Health & Medicine,Lifestyle,News & Current Affairs
The Beryl Institute Announces 3 Newly Aligned Patient Experience Boards
Strengthening its dedication to the growth of the patient experience across the continuum of care, The Beryl Institute announces three newly aligned patient experience boards: Strategic Advisory Board, Patient Experience (PX) Advisory Board and the Solutions Advisory Board. - Joining the Institute's existing Global Patient and Family Advisory Board, the newly aligned boards bring valuable insights to guide the Institute forward as the independent, central voice and global community of practice for the experience movement.
The Strategic Advisory Board serves as a key advisor to operations of the Institute. The board provides practical advice on strategy, growth opportunities and future plans, along with valuable insights into market and industry trends. The Strategic Advisory Board members include:
Michael Bennick, MD, Medical Director of the Patient Experience, Chairman, Patient Experience Council, Yale-New Haven Hospital
Joanne Carrocino, President and CEO, Cape Regional Medical Center
Neil Churchill, Director for Patient Experience, Participation and Equalities, NHS, England
Rick Evans, SVP and Chief Experience Officer, New York-Presbyterian Hospital
Sven Gierlinger, Chief Experience Officer, Northwell Health
Pam Guler, CPXP, Vice President, Chief Experience Officer, Advent Health
Wendy Leebov, Partner, Language of Caring
Victoria Niederhauser, PhD, Dean & Professor, University of Tennessee Knoxville, College of Nursing
Dan Prince, Vice President, Healthcare, SMG
Colleen Sweeney, Founder, Sweeney Healthcare Enterprises
The Patient Experience (PX) Advisory Board members provide insights and input on the direction of the Institute and review the Institute's current resources, offering suggestions on new opportunities and areas of focus. The purpose of this group is to ensure the Institute maintains its focus on the topics of greatest importance to healthcare leaders and has a finger on the pulse of the critical issues influencing patient experience efforts. The PX Advisory Board members include:
Co Chairs:
Sven Gierlinger, Chief Experience Officer, Northwell Health, New Hyde Park
Pam Guler, CPXP, Vice President, Chief Experience Officer, AdventHealth, Altamonte Springs, FL
Board Members:
Tena Alonzo, Director, Education and Research, Director Comfort Matters, Beatitudes Campus, Phoenix, AZ
Marcelo Alvarenga, CPXP, Chief Experience Officer, São Paulo, Brazil
"Dexter" Janet Borrowman, CPXP, Director, Care Experience, Maui Health System Affiliated w/Kaiser Permanente, Wailuku, HI
Nicole Cable, CPXP, Chief Experience Officer, Innovacare Health, Fort Lee, NJ
Kate Clarke, Manager, Patient Relations/Interpreter Services, Northwestern Medicine, Winfield, IL
Kathi Cox, Senior Vice President, Integrated Experience, Texas Health Resources, Arlington, TX
Bryanna Gallaway, CPXP, System Director, Patient and Family Engagement, Sutter Health, San Mateo, CA
Kevin Hill, CPXP, Director, Office of Experience, Vidant Health, Greenville, NC
Joan Kelley, Chief Experience Officer, Yale New Haven Health, New Haven, CT
Tammy Marshall, Chief Experience Officer, Thrive Senior Living, Atlanta, GA
CJ Merrill, Patient Experience Officer, Mission Health System, Asheville, NC
Tony Padilla, Vice President, Patient Experience, City of Hope, Duarte, CA
Elizabeth Paskas, Vice President, Human Experience, Hackensack Meridian Health, Edison, NJ
Kim Pedersen, CPXP, Director, Patient Relations, MarianJoy Rehabilitations Center, Wheaton, IL
Jennifer Purdy, Executive Director for VA Patient Experience, U.S. Department of Veteran Affairs, VEO, Washington, DC
Walter Rojenko, CPXP, Director Customer Care, Ontario Workplace Safety and Insurance Board, Maple, Ontario Canada
Sandra Rush, Senior Director, Patient Experience, Dignity Health, Henderson, NV
Carol Santalucia, Director, Business Development, Patient Experience, Cleveland Clinic, Cleveland, OH
The Solutions Advisory Board serves to integrate market intelligence and insights into the strategic and tactical direction of the Institute. The Solutions Advisory Board ensures a breadth of innovative insights from the healthcare marketplace to inform the strategic direction and resource offerings of the Institute. The Board will review the Institute's areas of focus and current resources and offer suggestions on new opportunities and topics of interest ensuring the Institute maintains a leading-edge perspective on the patient experience. The Solutions Advisory Board members include:
Co Chairs:
Dan Prince, Vice President, Healthcare, SMG, Nashville, TN
Colleen Sweeney, Founder, Sweeney Healthcare Enterprises, Apollo Beach, FL
Board Members:
Samir Batra, Founder & CEO, BAHA Enterprises, Campbell, CA
Richard Corder, Partner, Wellesley Partners, Ltd., Ipswich, MA
Anne Freeman, Consultant, Press Ganey Associates, Inc., La Mirada, CA
Janiece Gray, CEO, Founding Partner, DTA Associates, Inc., Edina, MNN
Senem Guney, Founder & Chief Patient Experience Officer, NarrativeDx, Austin, TX
Joe Inguanzo, President and CEO, Professional Research Consultants, Inc. Omaha, NE
Gautum Mahtani, Founder and CEO, Care Experience LP, Dallas, TX
Susan Mazer, Presider/CEO, Healing Healthcare Systems, Reno, NV
Jake Poore, President and Chief Experience Officer, Integrated Loyalty Systems LLC, Orlando, FL
Avi Ratnanesan, CEO, Energesse, Bondi Junction, New South Wales, Australia
Mary Beth Resimisius, Business Leader, Healthcare Experience Solutions, McCall, ID
Bill Roberts, VP of Sales, ImageFIRST Healthcare Laundry Specialists, King of Prussia, PA
Ed Shin, CEO Quality Reviews, Inc., New York, NY
Dorothy Sisneros, Partner, Language of Caring, Washington, DC
Eileen Smith, Vice President, Marketing, GetWell Network, Bethesda, MD
Tim Travis, Co-Founder and President, Truthpoint, Eden Prairies, MN
Ralph Wiegner, Head of Improving Patient Experience, Siemens, Healthineers, Erlangen, Bavaria Germany
To view the list of members and learn more about The Beryl Institute's Patient Experience boards and councils, visit: https://www.theberylinstitute.org/page/BOARDSCOUNCILS
About The Beryl Institute:
The Beryl Institute is the global community of practice dedicated to improving the patient experience through collaboration and shared knowledge. We define patient experience as the sum of all interactions, shaped by an organization's culture, that influence patient perceptions across the continuum of care.
Posted in: Health & Medicine,Lifestyle
Siberian Pine Nut Oil for Postoperative Recovery
Gastrectomy is a surgical procedure to remove a part of an organ that has been affected by pathological processes. The reason for radical treatment may be perforation of the stomach, cancer, ulcers, scarring of tissues and severe obesity. Complicated surgery in 60% of patients causes complications (anastomotic, gastritis, or esophagitis).
"Pine nut oil is known as a powerful agent with anti-inflammatory and antiseptic action. It is this natural characteristic of the oil that prompted the specialists to develop a regenerative program capable of speeding up the recovery of patients after resection. The positive aspects of the medicinal properties of the oil in relation to the enhancement of immunity, which affects the biochemical parameters and the work of the gastrointestinal tract, were also revealed," said managing director Victor Rod - the company's CEO and program development curator.
The use of pine nut oil is not inferior to the therapeutic effect of drug preparations, and in some cases even turns out to be more effective. The properties of pine nut oil are beneficial during the rehabilitation period after the gastric resection for patients with diseases: cancer, esophagitis, gastritis stump, anastomotic and esophageal stenosis. The oil also can be used as a prevention remedy.
The application of pine nut oil in the presence of indications is necessary for an hour before eating food. The frequency of use of natural remedy should not exceed three times a day. A single dose can range from 5 to 15 ml, depending on the existing indications. In case of gastritis and disorder of the functionality of the gastrointestinal tract, in 40 minutes after taking pine nut oil it is recommended to drink half a glass of mineral water.
Observation of patients who underwent gastric resection and applied pine nut oil in the treatment of postoperative complications allowed detecting the ability of pine nut oil to partially or completely relieve inflammation in the affected organ region. The result of the application is the improvement of the gastrointestinal patency, the acceleration of regeneration processes and the restoration of tissue functionality. The advantages of pine nut oil include the absence of contraindications (with the exception of allergy to the substance itself) and side effects.
"Siberian Pine Nut Oil" company specializes in the production of a wide range of pine nut products. Among the product line are pine gum/resin extract, pine nut oil, pine nut flakes and nuts themselves. Specialists in the specialized laboratory work on product development. Pine nuts are obtained in Siberia. The raw material is processed by cold pressing method using wooden presses. Compared with heat treatment method of oil extraction, this method allows you to save all the beneficial properties of pine nuts.
For more information visit http://www.siberianpinenutoil.org, email info(at)siberianpinenutoil(dot)org or call +1-855-218-0888.
About Siberian Pines:
The Siberian Pines Company has been a leading producer and supplier of Siberian pine nut oil since 2003. Siberian Pines produces high quality 100% cold-pressed pine nut oil and supplies it worldwide. They maintain the highest quality product and service by managing the process from the collection of Siberian pine nuts, to the production of the oil and delivering it to your front door.
Posted in: Health & Medicine,Lifestyle,Pharmaceuticals & Biotech
Solarmeter 6.5 UV Index Meter Named #1 UV Tester by Ezvid Wiki
"We are thrilled that Ezvid Wiki has selected not one, but two of our Solarmeter Handheld UV meters for its Top 10 Best UV Testers Wiki," commented Jeffrey W. Hall, EVP Commercial Operations at Solar Light Company, Inc. Ranked in the #1 position, Solarmeter's Model 6.5 UV Index Meter provides instantaneous UV index measurements for outdoor activities or monitoring UV lamp intensity and aging. "With a NIST-traceable calibration certificate, you can rest assured its accuracy is unquestionable," says Ezvid Wiki. Coming in at #7, the Solarmeter Model 8.0 UVC Meter is a "must have" according to Ezvid Wiki for monitoring germicidal lamps or testing eyewear. Learn more about the Solarmeter® family of compact, handheld light meters and how their simple pushbutton operation can help you measure human and animal health-related light levels at http://www.solarmeter.com.

Compiled with twenty-three hours of research, this newly published 10 Best UV Testers Wiki in Ezvid Wiki's electronics category is a broad-ranging, impartial assessment of UV tester options available to consumers in the United States.

About Solar Light Company, Inc.
Solar Light Company, Inc., has been providing specialized light-measurement solutions to advance global health protection and environmental monitoring sciences for over 50 years. From our research-grade, laboratory and field-based systems to our handheld sensors we strive to contribute to the improvement of global health and the environment by providing high-quality solutions, supported through a premier global infrastructure.
Posted in: Electronics & Semiconductors,Home & Garden,Lifestyle,Living,Manufacturing & Industry
Casey Coates Danson Reframes Our View of the Los Angeles Homeless Community
Long-time environmental activist, Casey Coates Danson, spent years of her life building and designing sustainably-built homes and tackling environmental issues. She's now proving that advocacy can be accomplished through creativity in her new book, "Angels Unawares: Portraits of the Homeless of L.A." (Brown Books Publishing Group), which launches today. This book provides a provocative juxtaposition of homelessness and affluence in Los Angeles. Each of the fifty stunning photographs included in the compilation contains black-and-white portraits of the homeless in L.A. digitally layered over color photographs of lavish, energy-efficient homes Danson captured in her decades-long work as an architect.
Angels Unawares offers a deeper glimpse into the American homelessness crisis. Over 550,000 people in America were homeless on any given night in 2017. The West Coast, in particular, has seen a rise in homelessness in the last half-decade. Danson unapologetically and masterfully captures the shocking contrast between the affluence of Los Angeles and the deprivation of Skid Row in this breathtaking collection of photographs. Danson's work makes the American homelessness crisis impossible to ignore. Each photograph is a call to address the issue.
"I just remember suddenly feeling very aware… I just remember how bleak it was, seeing these people living on the streets in tents," shared Danson. "It was emotionally overwhelming."
Danson co-founded the American Oceans Campaign, which has since merged with Oceana. In 1996, she established Global Possibilities, a nonprofit organization dedicated to reducing American dependency on fossil fuel and mitigating climate change by promoting solar energy, as well as other important social issues.
A portion of proceeds from book sales supports Los Angeles area homeless organizations.
To purchase a copy of Angels Unawares, and to join in the efforts to combat homelessness, visit http://www.GlobalPossibilities.org.
Posted in: Books & Literature,Lifestyle
Valentine's Day Delectable Devotion
Each member of zChocolat's 2019 Valentine's Day Collection, created by World Champion Master Chocolatier Pascal Caffet, has been carefully selected for the moments when devotion dovetails passion and words are woefully inadequate. With options ranging from velvety dark chocolate hearts filled with "fleur de sel" caramel to larger-than-life half-pound chocolate masterpieces bursting with caramelized Piedmont hazelnuts, it's chocolate with a touch of pure French romance. Add in options like the dazzlingly opulent gold leaf-covered chocolates and incomparably elegant packaging and it's a decidedly singular way to say "Je t'aime."
Prepared in special-editions of always-sophisticated packaging, a gift from zChocolat makes an instant impression. In an elegant nod to the liberating power of pure love, each mahogany treasure chest is carved with the word LOVE protecting the most romantic present you could ever offer to your beloved: your magnanimous heart. Like every zChocolat product, items from the Valentine's Collection can be additionally customized with a personalized message, the recipient's name engraved on the gift box, a personal wax seal, and even a heart-shaped padlock with an individually selected combination. All boxes from the Valentine's Day Collection can also be refilled time and again with your loved one's favorite assortments as a continual reminder of your constant devotion.
Of course, it's the chocolates themselves that inevitably steal the show. All-natural ingredients, exotic single-origin cocoas, and an absence of preservatives ensure premium flavors, while zChocolat's innovative recipes make each product an unforgettable experience. Particularly noteworthy are the gold leaf covered chocolates that deliver jewelry-like sentiment with edible appeal. Like golden dewdrops collected from a golden downpour, zChocolat's rich dark chocolate heart is bursting with "fleur de sel" caramel on the inside and gilded with 24-karat edible gold on the outside for a dazzling experience that embraces romance with reckless abandon.
Each product in the collection is handcrafted in France and embodies the passion and elegance that make this region the world's most romantic destination. Whether you're commemorating a love that spans decades or fanning the flames of passion's first sparks, let zChocolat help deliver the perfect present this Valentine's Day.
As the preeminent source for fine French chocolate, the zChocolat brand has epitomized the expression "chic à la française" since its founding in 1999. The 2019 Valentine's Day Collection, along with a wide range of other distinguished chocolate gifts, are available online exclusively at their website, http://www.zchocolat.com/. All zChocolat gifts are shipped directly from France to destinations around the world via DHL Express for a flat fee of .
Posted in: Lifestyle,News & Current Affairs
James Pratt Awarded Australia's Top 5 Under 35 In 2019
1) James Pratt
Actor and Auctioneer

At the top of CLPR's list is talented actor and auctioneer to the stars James Pratt. Pratt had a break out year in 2018, securing International esteem as an actor, producing his own entertainment industry show, and then setting 14 new records as Australia's number 1 auctioneer and a celebrity favourite internationally for some of the biggest stars in the world.

One of Australia's hardest working performers, in 2018 Pratt also wrapped the filming of the feature film "On Halloween" (2019), in which he plays a lead character "Ethan Rogers." Previews of his performance are already gaining huge buzz in Hollywood. Pratt recently finished hosting Season One of "Conversation Hollywood." He has interviewed such guests as two-time Academy Award Nominee Bruce Beresford and American actress Jessica Ross, (season one Fashion Dolls).

And in April 2018 Pratt signed a deal with Hollywood powerhouse production team The Company for his own TV show. Pratt has a slate of four film projects lined up in Hollywood for 2019.

"James has one of those rare talents that lets him appear absolutely compelling and natural in front of the camera," said Trisanne Marin of LA Management, Pratt's Los Angeles-based manager.

Pratt's business career as an auctioneer has been very successful. He holds 25 records and is the auctioneer used by celebrities around the world.
Pratt was the 2018 REB Australian Auctioneer of the Year Finalist, The 2018 REI NSW Top Communication Award Finalist, and the 2018 Australian Thought Leader of the Year Finalist. He recently auctioned the palatial home of handbag designer Gabrielle Tindale, the powerwoman behind the House of Tindale, for .8 million.

Pratt's acting success and multiple accomplishments in 2018 make him the number one pick for the 2019 Top 5 Under 35 in Australia's Entertainment Industry list.

2) Amy Shark
Singer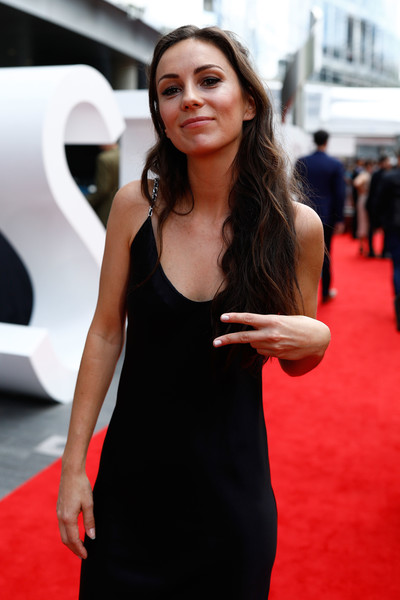 Amy Louise Billings, known professionally as Amy Shark, also had a break out year in 2018. She cemented herself as Australia's reigning queen of pop, taking home Album of the Year, Best Female Artist and Best Pop Release at this year's ARIA awards. She was also the most nominated music act with nine nominations on the night.
Shark who hails from the Gold Coast, also made headlines in the United States with appearances on The Late Late Show with James Corden and The Tonight Show Starring Jimmy Fallon, further growing her international fan base.
That's why Shark is the pick for number two on the 2019 Top 5 Under 35 in Australia's Entertainment Industry list.

3) Victoria Lee
Model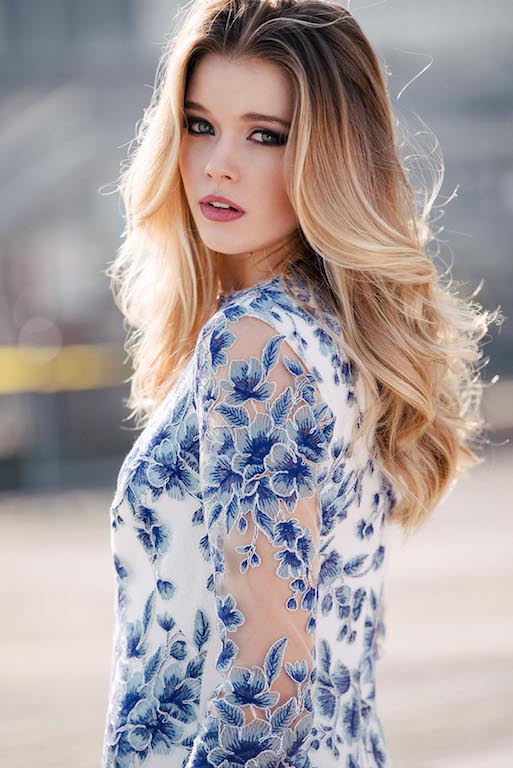 Some models are at the top of their game, Victoria Lee is one of them. The 27-year-old walked in the historic Victoria's Secret show in Shanghai prior to starting 2018. The event was the world-famous lingerie brand's first-ever show in Asia. Lee then became the official model ambassador for retail giant David Jones and has excelled in this position. She was also on the cover for Elle Magazine in May of 2018 and scored the cover soon after of Marie Claire Magazine Spain in July. While Lee says her own style is constantly changing, her career hit another high in 2018.
That's why CLPR picked Lee for the number-three spot on the 2019 Top 5 Under 35 in Australia's Entertainment Industry list.

4) Adut Akech
Model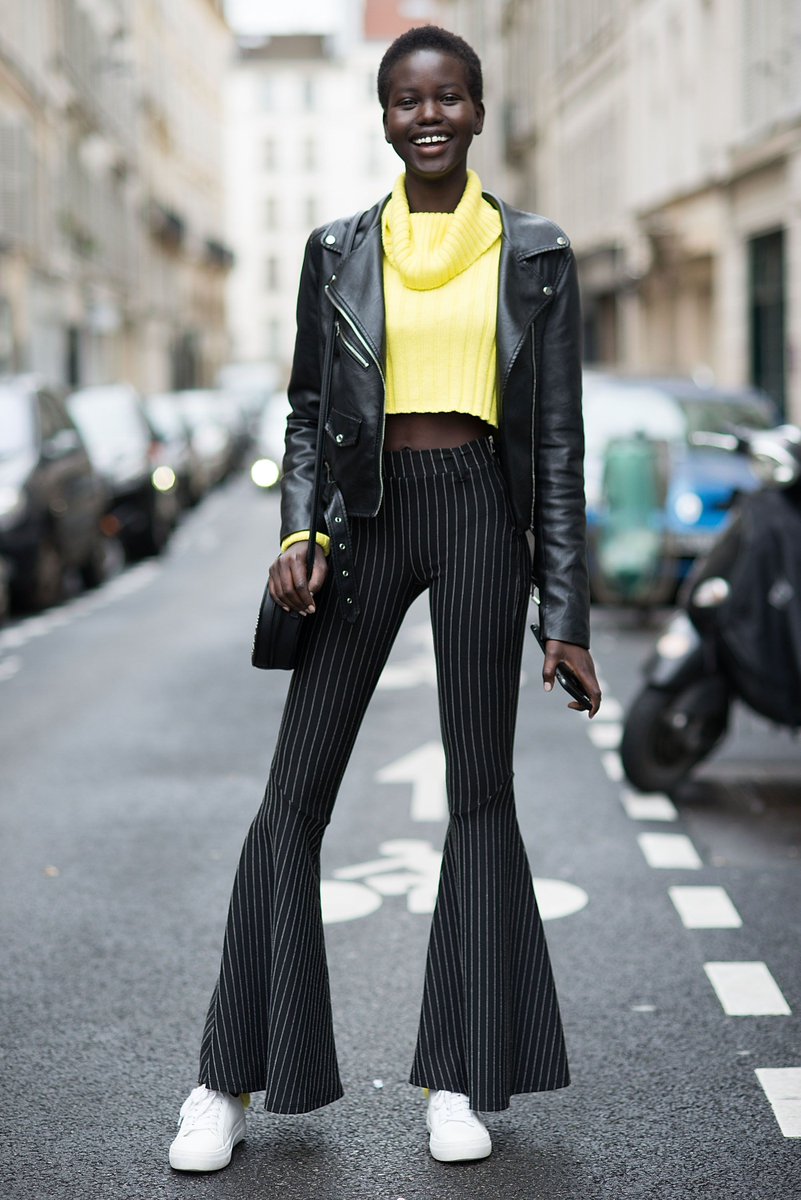 Child refugee turned global fashion superstar Adut Akech of Adelaide had a big 2018. Billed by Harpers Bazaar as Australia's next supermodel, Akech won Australia's top model at the 11th Australian Fashion Laureate awards in 2018. Karl Lagerfeld chose Akech to be the Chanel bride in the French fashion house's July couture. And Akech starred in 33 Spring - Summer 2019 international runways, while also scoring the cover of Australian Vogue in December. Akech was born on Christmas Day, 1999, as her family made their way from war-torn South Sudan to the Kakuma refugee camp in Kenya. Akech's transformation from young refugee to breakout modeling star makes her CLPR's choice as number four on the 2019 Top 5 Under 35 in Australia's Entertainment Industry list.

5) Troye Sivan
Singer, Actor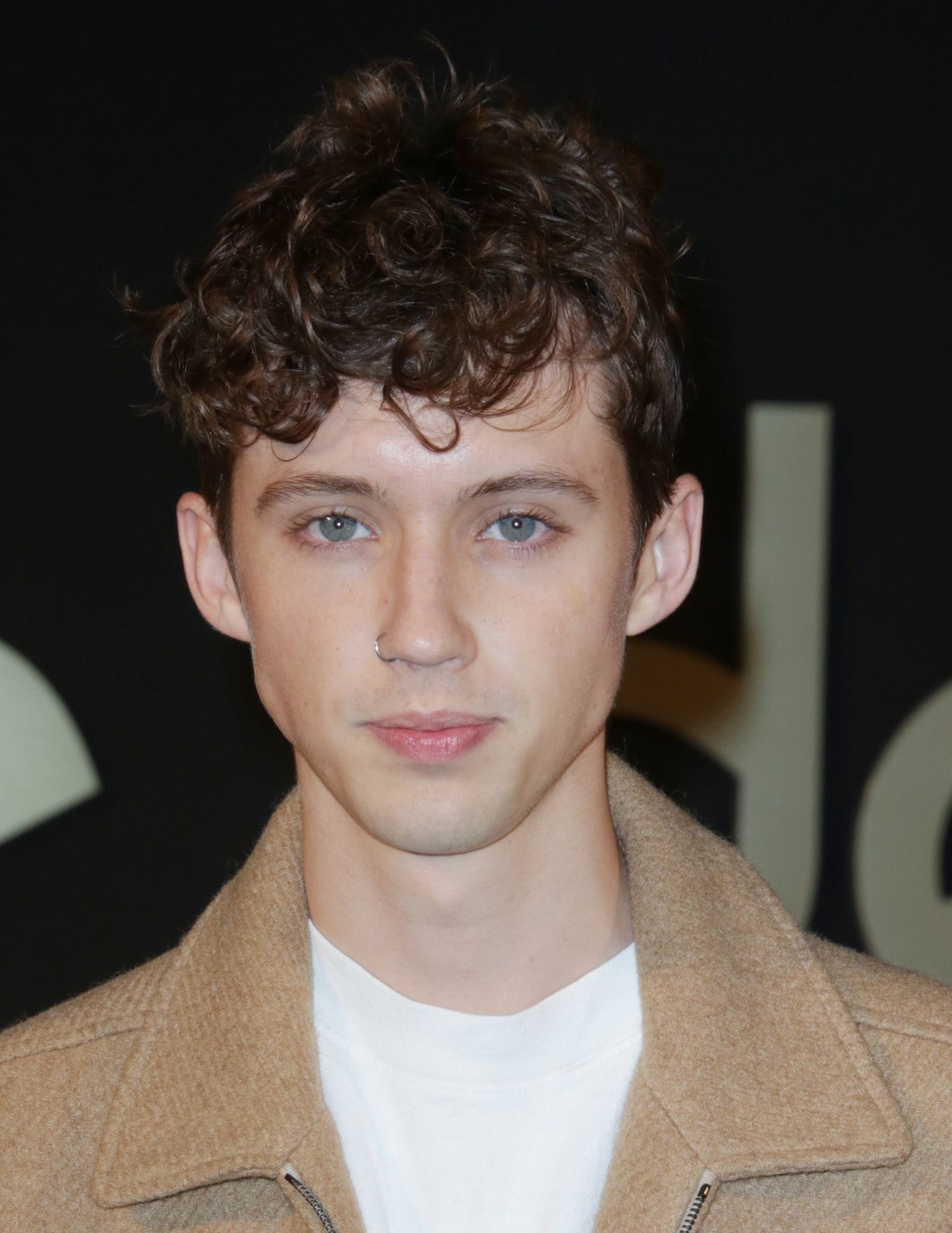 In 2018, Troye Sivan Mellet, known professionally as Troye Sivan, first gained popularity via YouTube and in Australian talent competitions but is now a successful musician and actor who has performed alongside megastars like Ariana Grande, Russell Crowe, and Nicole Kidman. He has released two Billboard top-five albums. As an actor, Sivan portrayed the younger version of Wolverine in the 2009 film X-Men Origins: Wolverine. He has over 6.7 million subscribers and over 100 million total views. Already a huge success despite his youth, Sivan is CLPR's pick for the number-five spot on the 2019 Top 5 Under 35 in Australia's Entertainment Industry list.
Posted in: Arts & Entertainment,Celebrity,Fashion & Beauty,Lifestyle,U.S
Juwai.com Launches New Retirement Channel to Help Chinese Spend Their Golden Years Overseas
Juwai.com, the No. 1 Chinese international property platform that reaches 3.1 million Chinese consumers per month, has launched a new Retirement and Lifestyle Channel on its website, dedicated to giving its Chinese users information and real estate listings related to retirement living and property buying abroad.
The new channel is the last element of Juwai.com's fourth-quarter 2018 new product push. In total, Juwai.com has launched five new channels focused around buyer intentions in just two months: commercial property, emigration, education, investment, and retirement plus lifestyle. The retirement channel can be found at: https://lifestyle.juwai.com
Juwai.com CEO and Director Carrie Law said:
"The four top reasons Chinese retire overseas are affordability, medical care, family, and lifestyle. They can find real estate and daily expenses to be more affordable. They can access more advanced health care. They can be near children and grandchildren who are already living internationally. And they can enjoy themselves by choosing a place that has the weather, environmental quality, and lifestyle they desire.
"With this new channel, they have at their fingertip homes in all the world's best places to retire. Developers shouldn't miss this opportunity to introduce their projects to Chinese consumers based on targeted demographics and lifestyle
"Some recent content on the retirement channel includes an analysis of the world-rankings-leading Dutch pension system, a listing for a 5-bedroom oceanfront mansion in the California city of Newport Beach, an analysis of the pros and cons of retiring in Thailand, news about the 17th Shanghai Overseas Investment and Immigration Fair, news about a Canadian proposal to curtail birthright citizenship, and tips on outfitting a new home in Australia.
"Within 11 years, there will be 340 million Chinese aged 60 or above. That's more than the present population of the entire United States. The potential audience for this channel is even larger than just those who are already at retirement age. We know that most people begin planning and investing for retirement in their 40s and 50s.
### Most Popular Countries for Chinese Retiring Overseas
"The countries that are most popular for Chinese retirees are the U.S., Canada, and Australia. Most older Chinese want to live near their children and grandchildren, and these are the countries with the largest Chinese immigrant populations.
"Malaysia has the My Second Home program that gives foreign retirees renewable, 10-year visas if they can meet relatively modest financial requirements. They need to have liquid assets of about US,000 and have a monthly income of about ,500. Malaysia offers a high quality of life at a low expense, quality health care and easy access back to China.
"Thailand has a one-year renewable visa for retirees over 50 years of age. It requires that you have only about US,000 in liquid assets. Thailand is close to China and within several years should be connected by a fast rail link that will make traveling back and forth much more convenient. Thai cities like Chiang Mai are already popular with Chinese retirees.
"The Philippines offers a retirement visa for people as young as 35 and in exchange for nothing more than depositing US,000 in an approved Philippine bank. The cost of living is very low at less than US,500 per month. In Manila the standard of health care is high.
"With the fast launch of these new channels, our Digital Team proved themselves the best in the industry. These five new channels went from conception to implementation in only two months. That helps our users. It helps our advertisers reach the right users in the most cost-effective way.
"With these new channels we hope to limit the number of clicks that separate users from the information and listings they are looking for. That should improve their experience. It should also lead to even better results for our customers in the form of awareness, enquiries, and transactions. We're keeping the search box and also giving consumers other ways of finding what they need."
Posted in: Lifestyle,Real Estate,Website & Blog
New Jersey Hypnotist And Meditation Class Instructor Changing How The World Views Hypnosis And Meditation
Bruce Cialfi, co-owner of Acorn Holistics (https://acornholistics.com) Certified Consulting New Jersey hypnotist and meditation class instructor explains that the brain can be retrained simply through hypnosis.
In hypnosis, he simply speaks directly to the subconscious. The brain is like an iceberg. The conscious mind is the 10 % that can be seen above the water and comprises logical thinking, and memories. The subconscious mind is the 90% that cannot be seen below the water and comprises of beliefs, emotions, and imagination. A hypnotist taps into the subconscious mind to make real changes in your life.
Many people think that hypnosis is like a stage trick, waving a swinging pendulum in front of your eyes saying "you are feeling very sleepy" – this is NOT real hypnosis. Hypnosis can get a bad rap because of stage tricks and bad movies. Forget these stereotypes. Hypnosis is a real and powerful tool that rewires the brain to create positive habits - and this is how it works.
Bruce explains that at Acorn Holistics, "a client first receives a complimentary phone consultation to target what they have been trying to achieve or change. Then we would have a series of safe, confidential appointments where you would just sit in relaxation and comfort while either Deb or I speak to your subconscious mind. If you wanted to decrease your anxiety, we would guide you through hypnosis with positive statements and affirmations that are targeted to work on your specific anxiety and triggers. Once done with the session, you would go on with your life as you normally would, only you would find that you have less anxiety. You would also find you have tools that would transform your anxiety response to a calmer more focused way to react to your anxiety triggers."
Another positive way to deal with these responses is with meditation. In fact, hypnosis and meditation are powerful tools when used together to tackle a client's problem. Studies have pointed to the fact that meditators are more attuned to their subconscious mind. Therefore, meditation can be another tool in the toolbox when trying to tackle problems such as anxiety, stress, smoking, or weight loss.
Debbie Cialfi New Jersey meditation class instructor and co-owner of Acorn Holistics explains that, "through meditation, a person can tap fully into the subconscious mind, just as a hypnotist does in Hypnosis. However, in meditation, the client is in the driver's seat. Through instruction in meditation, you can learn to calm and focus your mind. The key difference between meditation and hypnosis is that you set aside a special time each day and make the conscious choice to meditate. Through that meditative time each day you have full access to the 90% of your mind that is subconscious. Once you achieve access to your subconscious during meditation, you feel a gentle shift. Your breathing slows, and you can feel the borders of the concrete world blur as you get closer to your center. Many people feel that meditation is not for them because the cannot "turn off their brains". You will be happy to know that an active brain is perfect for meditation. You just need guidance to help to harness the power of your brain so that you can slip under the veil of meditation to become hyper-aware of your breathing and inner thoughts. If you sit to meditate with the intention of relieving anxiety, then you would simply focus on your breathing until it calms and slows, then turn inward to focus on the feeling of calm and peace. You can focus on being in a scenic and calm place and just rest in the expanse of its beauty and feel calm."
Accessing the full 100% of your mind is attainable through hypnosis and meditation. Both are tools that can be used to solve problems and overcome lifes obstacles.
Posted in: Lifestyle,Living,Non Profit
Lucyd Signs Richard Sherman as Chief Brand Officer
Lucyd Pte Ltd, the developer of an eShop for innovative spectacles, announces the signing of Richard Sherman, cornerback of the San Francisco 49ers, as Chief Brand Officer. Mr. Sherman will bring a large fan following and international recognition to the Lucyd brand. In his role as Chief Brand Officer, Richard will not only be an ambassador for Lucyd, but will also guide design and development of a new athletically-inspired line of performance eyewear.
Mr. Sherman is a highly respected athlete. Since entering the league, Richard leads the NFL with 32 interceptions and has 99 pass break-ups. Considered one of the best cornerbacks in the league, Richard has been named to four Pro Bowl rosters and four All-Pro teams in his seven seasons in the NFL. On March 9th, 2018, Richard was released by the Seattle Seahawks. One day later, Richard agreed to a three-year, million contract deal with the San Francisco 49ers.
Richard is not only dedicated to his team and perfecting his craft, he also works hard off the field to raise his two children and give back to his community through his foundation, Blanket Coverage. He was taught the power of education and hard work from his parents, and wants to teach younger children they can accomplish anything when they work hard and have dedication. He aspires to make a positive impact on and off the field and be an example to youth everywhere.
Richard Sherman said, "Lucyd is an exciting new eyewear company. I believe they can become the go-to place for cutting-edge specs, both in style and tech. Their glasses are fun, affordable and a real upgrade to eyewear."
Harrison Gross, Co-founder at Lucyd said, "We are delighted to bring on Mr. Sherman as our first brand ambassador. We believe his involvement with the company will bring significant brand awareness, both among his personal following of over two million on social media, and across the sports fandom in general."
About Lucyd
Lucyd operates an innovative eShop that provides advanced eyewear to enhance the visual experience. To learn more, please visit https://lucyd.co.
Photo credit: Taylor Baucom, The Players Tribune
This press release is for informational purposes only. The information herein does not constitute investment advice nor an offer to invest and may contain statements related to our future business and financial performance and future events or developments involving Lucyd that may constitute forward-looking statements. These statements may be identified by words such as "expect," "look forward to," "anticipate" "intend," "plan," "believe," "seek," "estimate," "will," "project" or words of similar meaning. We may also make forward-looking statements in other reports, in presentations, in material delivered to customers, stakeholders and in press releases. In addition, our representatives may from time to time make oral forward-looking statements. Such statements may be based on the current expectations and certain assumptions of Lucyd's management. Please note that these are subject to a number of risks, uncertainties and factors, including, but not limited to those described in various disclosures. Should one or more of these risks or uncertainties materialize, or should underlying expectations not occur or assumptions prove incorrect, actual results, performance or achievements of Lucyd may vary materially from those described explicitly or implicitly in the relevant forward-looking statement. Lucyd neither intends nor assumes any obligation, to update or revise these forward-looking statements in light of developments, which may differ from those anticipated.
Posted in: Lifestyle,Shopping & Deal
Affordable Winter Travel Destinations Shared By National Debt Relief
A lot of people are eager to get on a vacation during winter, and that is why National Debt Relief shares some tips to do make it an affordable plan. The article titled "Best Winter Travel Destinations For An Affordable Vacation" released November 23, 2018, aims to give people vacation ideas that will not break the bank.
The article starts off by explaining how a lot of people are already planning on getting away before the holidays. That desire only increases as the holidays roll in. The good thing is that there are a number of fun and interesting vacation ideas people can consider for the holiday. One of the things consumers need to pay attention to in order to avoid the crowd and save some money is booking "off-season."
The article shares that people usually love to go to the beach to get away from the cold of winter. This means that during the holidays, there are not many people on the beach and even in hotels and restaurants. People who choose the beach could get huge discounts because it is an off-season and enjoy the location without a big crowd.
The article also explains that National Parks can be a great idea for people to visit during winter. This might sound like a bad idea since national parks are best visited in the warm weather months when they're easily accessible and full of lush, green beauty. However, winter gives a unique glimpse into winter wildlife and the stunning elegance of snow-capped evergreens and glass ponds.
The article also explains how a staycation can be a great way to plan a winter vacation. People will be able to do away with the stress of a long travel and enjoy locations close to home. To read the full article, click https://www.nationaldebtrelief.com/winter-travel-destinations-affordable-vacation/
MELANIE HAYNES Delivers Holiday Fun in Lifetime's 'MY CHRISTMAS INN' and Sony's Animated 'SPIDER-MAN: INTO THE SPIDER-VERSE'
LOS ANGELES -- Actress MELANIE HAYNES delivers plenty of fun this holiday season appearing in Lifetime's TV movie, MY CHRISTMAS INN, and then in theaters with Sony's animated Marvel feature film, SPIDER-MAN: INTO THE SPIDER-VERSE. Haynes will head back to the small screen in 2019 when she emerges in season three of HBO's anthology crime drama TRUE DETECTIVE.
On November 21st, Haynes joins the festivities as Ruth in the Lifetime holiday movie MY CHRISTMAS INN. The story follows Jen Taylor (Tia Mowry-Hardict), who inherits a cozy Alaskan inn and unexpectedly discovers a spark of love with small town attorney Steve Anderson (Rob Mayes). Ruth (Haynes) and her husband are regulars at the Inn who demonstrate to Jen just how fulfilling a loving relationship can be.
Then hitting theaters on December 14th, Haynes lends her voice to the Marvel Universe for the new Sony animated feature film SPIDER-MAN: INTO THE SPIDER-VERSE. Spider-Man crosses parallel dimensions and teams up with the Spider-Men of those dimensions to stop a threat to all reality. Haynes joins the action as the Logic Teacher alongside the all-star cast including Nicolas Cage, Hailee Steinfeld, Liev Schreiber, John Mulaney, Mahershala Ali, Lily Tomlin.
Coming in 2019, Haynes heads back to the small screen for the anticipated season three of HBO's anthology crime drama series TRUE DETECTIVE, premiering on January 13th. The next installment tells the story of Wayne Hays (Mahershala Ali), a state police detective tasked with investigating the disappearance of two young children in the Ozarks. Haynes joins the cast that also includes Carmen Ejogo, Stephen Dorff, Ray Fisher, Sarah Gadon and Rhys Wakefield among others.
Haynes is excited by the diverse projects she's been part of recently, adding "I love working on such a variety of projects in drama and comedy – traveling to new, beautiful locales and working with such wonderful actors, directors, and crew! Since so much of my work has been in voice over through the years, it was especially delightful to be asked to voice a character in this ground breaking new animated Spider-Man feature film. Excelsior!"
Haynes has landed in several celebrated indie films, including as the awkward Aunt Patty in the comedy Antiquities, starring Andrew J. West, Ashley Green, Mary Steenburgen and Michaela Watkins; and as Aunt Trish in the new digital buddy road-trip comedy release Chasing the Sun. Her film roles also include Mother of Mackenzie Davis in the coming-of-age drama, A Country Called Home; as a Church-going, pyramid scheming deceitful woman in Heartland; as the charming but lonely Southern belle Cordella in the award-winning short Tender Moments; and as the no-nonsense bar owner Sissy in the indie drama The Last Mark.
Splitting her time between Los Angeles and her hometown Houston, Texas, Haynes has appeared in and voiced numerous television projects, most recently as a Southern Chef opposite Adam Conover in TruTV's Adam Ruins Everything. Her TV credits also include The Middle, Salem, A Face to Kill For, The Con, Arrest & Trial and The Daily Apple. She earned her Bachelor's degree and teaching certificate in Theater and English at the University of Houston, and danced for several years with Patsy Swayze's Houston Jazz Ballet Company. Haynes served on the board of SAG-AFTRA's Houston Local Branch for 15 years and as the President for two terms. Today, Haynes continues to run her own professional voice over studio which she established back in 2002.
Melanie Haynes is represented by Aqua Talent, Caviar Enertainment, Osbrink Agency (VO), Pastorini-Bosby Talent (Houston/SE) and Stars Talent Studio (Utah).
For further information on MELANIE HAYNES visit: www.MelanieHaynes-Actress.com
photo - on set: MY CHRISTMAS INN (LtoR) Rob Mayes, Tia Mowry-Hardrict, Melanie Haynes, Richard Benedict
photo - on set: SPIDER-MAN: INTO THE SPIDER-VERSE - Melanie Haynes
Posted in: Arts & Entertainment,Celebrity,Lifestyle,News & Current Affairs,Society & Culture
Filmmaker / Actress ANGELA MATEMOTJA Earns 'Female Pioneer Award' for Debut Feature Film 'ELEVATE' at 2018 DTLA Film Festival
LOS ANGELES – Filmmaker and actress Angela Matemotja picked up the 'Female Pioneer Award' for her feature film debut, ELEVATE, at the recent 10th annual DTLA Film Festival in Los Angeles.
The theme of the 2018 festival was women's empowerment, a nod to the #MeToo and #TimesUp movements launched one year ago. Writing, directing and starring in ELEVATE, Matemotja delivers a drama of intertwining stories about people who must fight to overcome their struggles with homophobia, food addiction and racism. For this, she proved an exceptional choice for the 'Female Pioneer Award' honor beside 'Independent Film Pioneer Award' winners Mira Sorvino, Rosanna Arquette and Malcolm McDowell, who all starred in prominent films at the festival.
"It's a tremendous honor to receive such an award from DTLA Film Festival," Matemotja shares. "Karolyne Sosa did an outstanding job. Because our film touches on many social issues, I am pleased that she recognized the women's issues the film deals with as well, particularly the #MeToo aspect of our story. Our screening had a great turnout, audience was extremely receptive and what a great venue. It was such a success, I'm thrilled."
ELEVATE follows the story of Trina, an overweight elevator switchboard operator who desperately tries to accomplish just one day of healthy eating. Overwhelmed by her abusive boss and by the trapped elevator occupants that reach out to her for help, her fitness guru provides the inspiration and escape that she craves – or does she? Ultimately, all of the occupants in this trapped world find themselves caught face-to-face with their inner demons.
The film also stars Brianna Brown (CW'S Dynasty), Kit Williamson (creator/star of award-winning and Emmy nominated LGBTQ series Eastsiders), Alexis Carra (Latina star of ABC's Mixology) and Matemotja (Tyler Perry's Single Mom's Club).
To produce, Matemotja turned to Dele Ogundiran, who is also African, and Brown, who is the CEO of the non-profit The New Hollywood, which is dedicated to supporting socially conscious storytellers and changemakers.
Leading up to its premiere, ELEVATE has already earned an award of Merit for Best Feature Film and Best Actress in a Leading Role (Angela Matemotja) from the Accolade Global Film Competition.
As an actress, Matemotja has appeared on screens big and small. Her notable feature film credits include the role of 'Christina' in Tyler Perry's The Single Mom's Club and alongside Kevin Hart in the indie comedy film Something Like A Business. Her television roles include appearances on the CBS mega-hit comedy How I Met Your Mother, Amazon's top cop-drama Bosch, ABC's long-running series Castle and edgy sitcom Don't Trust The B…, and Ryan Murphy's modern laugher The New Normal on NBC.
Behind the camera, Matemotja earned an NAACP Award nomination for directing the stage play Sunshine For a Midnight Weary. Her first short film as writer/director, The Encounter, screened at over 30 international film festivals, earning the Grand Jury Award at the White Sands Int'l FF, Honorable Mention at Toronto CommFFest and nominations for Best Short Film at SoCal FF, SOHO FF and Long Island Int'l Film Expo. Her second short, The Untimely Concurrence, won Best LGBTQ Film at AOF FF, San Francisco Black FF and San Diego Black FF, and the Silver Screen Award for Best Short Film at the Nevada Int'l FF. In addition, her screenplay Drunk Book was awarded Best Comedy Short for the written word competition at AOF FF.
For more about ELEVATE visit: ElevateFilm.com
Posted in: Arts & Entertainment,Celebrity,Lifestyle,News & Current Affairs,Society & Culture
"Taking a Bite out of the Apple" Rob Janoff's stunning first book for young graphic designers and everyone! – will be revealed in November 2018
Rob shares through his book how an unknown young art director in Silicon Valley back in 1977 created the design, now known beyond all others throughout the world, of a simple bitten apple.
Rob Janoff explains that this is "The first full account by the graphic designer himself of how he came to create the most famous logo in the world".
Rob Janoff's inspiring "Taking a Bite out of the Apple: A Graphic Designer's Tale" is one of the 'Hearing Others' Voices' series.
Rob liked the idea of the series so much that he himself created the logo uniquely for it, also the beautiful Chinese version.
On October 9, Rob's fabulous personal memoir and his newest fantastic logo will be revealed in China, in Chinese translation. The ceremony will be at the amazing Michael Bishop Institute for Cancer Research, Shengdu, which unites the latest in biotechnology with Chinese herbal medicine.
After that, Rob and the book will tour China and Australia. During this time he hopes to meet some of the upcoming young graphic designers of the new generation.
The English version of Rob's "Taking a Bite out of the Apple: A Graphic Designer's Tale", will be released on 15th November. Readers can buy its paper version from Amazon.
Amazon Link: https://www.amazon.com/Taking-Bite-Out-Apple-Designers/dp/1911221612/ref=sr_1_1?s=books&ie=UTF8&qid=1538660629&sr=1-1&keywords=Apple+bite+rob
This book is the first to be published in a stunning new series for young adults 'Hearing Others' Voices'.
Here is the logo that Rob created especially for it, in both English and Chinese:
Hearing Others' Voices' (https://www.balestier.com/category/hearing-others-voices/) is an ambitious new series co-edited by Taiwanese physicist Roh-Suan Tung and distinguished British anthropologist Ruth Finnegan. Its aim is to challenge and encourage general readers, final year school pupils, undergraduates, and above all the growing young adults of our time to reflect on who and where they are, and to understand better the world that they will soon hold in their hands.
Ruth Finnegan and Roh-Suan Tung, the general editors, have done a tremendous job in eliciting books that tackle enduring topics such as mental health, pain, sounds from the beginning of the universe, percussion (by the celebrated percussionist Evelyn Glennie), grass, storms, shamanism, Native American science, voices of the Christian west, and our awesome minds and bodies.
The first volumes will be released in mid-November 2018.
"Taking a Bite out of Apple" is a close view of how Rob's design for a young, newly Start-up Company became a defining moment in a long career. After serving many national brands like Apple, IBM, Intel, Kraft, and kleenex at top US agencies, Rob presently appreciates working with a diversity of organisations from Japan, Italy, Australia, China and the UK.
Telling the true tale of how the globally loved icon came to be, Rob offers knowledge, inspiration and motivation to youngsters considering the field of graphic design. Rob's first book will be a huge inspiration to the young and the young at heart who share his love of memorable graphics.
About Rob Janoff
Rob Janoff is a graphic designer of corporate logos and identities, printed advertisements and television commercials. He is known for his creation of the emblematic Apple logo that we all know. Janoff was born in Culver City, California. He completed his degree from San Jose State University. After college in 1970, Rob decided to focus on graphic design and began sharpening his design skills at small Silicon Valley agencies with high-tech clients. In early 1977, he started a position at Regis McKenna which was an established advertising agency in Palo Alto. Shortly after he began, Rob's creative director chose him to design the corporate identity package for their new client, Apple Computer. Rob later went on to top agencies in New York and Chicago, designing print and TV advertising for major national brands and global clients. Rob is also a prolific speaker who has delivered keynote addresses and master classes in design for universities and academic facilities, including the Eastern Mediterranean University in Cyprus.
WATCH THIS SPACE FOR MORE IN THE HOV SERIES and read the graphic designer's fantastic tale "Taking A Bite out of The Apple: A Graphic Designer's Tale".
For more information, visit: https://www.amazon.com/Taking-Bite-Out-Apple-Designers/dp/1911221612/ref=sr_1_1?s=books&ie=UTF8&qid=1538660629&sr=1-1&keywords=Apple+bite+rob
Posted in: Arts & Entertainment,Books & Literature,Leisure Activities,Lifestyle,Media & Communications
Chinese artist Fu Wenjun latest Digital Pictorial Photography works solo show at Dairy Arts Center
What is photography? When the question asked, everyone will have an image/images appear in their mind. Does the photography art just stop growing, existing as these commonly acknowledge schemes? The artist Fu Wenjun doesn't think so. Turning away from the recording function of photography widely recognized by the public, Fu Wenjun aims at exploring to place photography art in dialogue with other art media, like Chinese painting, oil painting, print, sculpture etc, so as to extend the possibility of photography art and to provide the viewers different visual experience. Based on these reflections on the photography art, Fu Wenjun put forward concept and practice of "Digital Pictorial Photography", an innovative photography art style.
On the occasion of the solo show at Diary Arts Center, titled "Is it photography?", Fu Wenjun will exhibit his latest Digital Pictorial Photography works, which focus on his exploration of photography with the connection of painting, especially with sculpture. Apart from the aesthetic and artistic features, Fu Wenjun's works show an Eastern philosophy thinking towards the global or regional issues related to history, culture, human life and nature. He brings another angle to view things happening around us and in our world. Is it photography? Yes, it is. It's not the common one, but brings new interpretation to the definition of photography art.
The works June Snow, Tang Ceramic Horse, Play Shadow, Mysterious Ceramic Figure present the rich and colorful history of the city Xi'an, continuously inhabited since about 1100 BC. The objects like pagoda, ceramic art, shadow play show the open attitude towards different religions and integration of Chinese and other ethic culture in a long history happened in this city, as the starting point of the Silk Road, connecting East Asia and Southeast Asia with East Africa, West Asia and Southern Europe.
Under the Earth's highest mountain, Mount Everest, Tibet is the highest region on Earth, with an average elevation of 16,000 ft. This "isolated" wonderland is given not only breathtaking natural landscape, but also the Tibetan people, their lifestyle and their unique culture are very fascinating, which lead to the series Wind from Tibet. The series focuses on the Sho Dun Festival, known as Yogurt festival is an important celebration for the Tibetan lay people as well as the monks usually in the middle of August, after a month's retreat by the monks who stay within their monasteries to avoid walking on the emerging summer insects and killing them.
The works of Fu Wenjun may confuse the viewers at a first glance if they are photography. In this way the artist called attention to people's activity of reading images, highlighting processes of translation and interpretation that are shared by artist and viewer alike. In the process these works provoke us to reconsider the degree to which our pictures of reality are shaped by the visual conventions and codes of particular media.
About the artist
Fu Wenjun (b.1955, www,fuwenjun,com), graduated from the Sichuan Fine Arts Institute and currently lives and works in Chongqing. He creates principally through the art media of photography, installation, sculpture and oil painting, and has put forward the concept and practice of "Digital Pictorial Photography".
His works embody his reflections on many issues related to the Eastern and Western history, culture and humanity, including the relationship between different cultures in the age of globalisation, the heritage of traditional Chinese culture in a rapidly changing society, industrialisation and urbanisation in Chinese cities.
His solo exhibitions are presented at the National Art Museum of China (Beijing), at the Museu Europeu de Arte Moderno (Barcelona), at the Old Summer Palace Museum (Beijing), at the Today Art Museum (Beijing), at the United Nations Headquarters (New York), at the Guangdong Museum of Art (Guangzhou) and at other international art organizations.
Fu Wenjun exhibited at significant international exhibitions, including the Esposizione Triennale di Arti Visive a Roma, London Art Biennale, Biennale Internazionale d'Arte del Mediterraneo, Triennale dell'Arte Contemporanea, 1st Asia Biennial/5th Guangzhou Triennial, XVIII Bienal de Cerveira, NordArt, collateral exhibition of Biennale di Venezia 2013, entitled Voice of the Unseen Chinese Independent Art 1979/Today.
He has won numerous awards, including the first prize from International Biennial of Contemporary Art in Argentina, "The Best Artist in the World" at Tour Eiffel La Grande Exposition Universelle, International Award "Lorenzo il Magnifico" of X Florence Biennale.
His works are among international organization and museum collections, such as the National Art Museum of China, Museu Europeu d'Art Modern, Tokyo Metropolitan Art Museum and Societe Nationale des Beaux Arts in France.
About the exhibition
Title: Is It Photography? Fu Wenjun Solo Exhibition
Duration: October 12 – November 25, 2018
Venue: Hand-Rudy & MacMillon Family Gallery, Diary Arts Center
Exhibition reception: October 12 | 5-8 pm
Gallery Hours: Monday – Friday: 10 – 6 or later | Saturday: 12 – 7:30 or later | Sunday: 12 – 5:30 or later
Address: 2590 Walnut Street (26th & Walnut) | Boulder, Colorado 80302, USA
Posted in: Arts & Entertainment,Fashion & Beauty,Leisure Activities,Lifestyle,Society & Culture
Author Ruth Finnegan Chosen As One Of '50 Great Writers You Should Be Reading' In 2017 Book Awards
Author Ruth Finnegan has been chosen as one of 50 Great Writers You Should Be Reading in the 2017 Book Awards. Finnegan was chosen from a field of hundreds of authors through a public voting process. The award is the latest in a string of international awards for her published works.

"I am so thrilled with this," Finnegan stated. "I have had many book awards but this is by far my most precious win because it's not for an individual book but a voted-for endorsement of myself as an all-round author and, yes, dreamer of dreams - an author of full-length fiction, nonfiction, poetry, short stories and picture books, as well as a screenplay and libretto writer."

Finnegan's previous awards include:

Folklore Society, short list Katharine Briggs Award 1992
British Academy, longlist Book Award 2003
British Association for Applied Limguistics, short list 2003
Herskovits Award, Honorable Mention 2008
National Indie Excellence, Finalist ( visionary fiction) 2016, Finalist (religious fiction) 2017
New York Book Fair, Honorable Mention (romance) 2016
Readers Favorite, 4 Awards (fiction and nonfiction) 2016
Shelf Unbound Best Indie Book, Runner up 2016
Readers Favorite, Honorable Mention
Hungry Monster, Silver award, 2016
Literary Titan, Silver award, 2017
Book Excellence, Winner (friendship) 2017
Kirkus Reviews, one of top 25 of 2017

In addition to a large number of academic works, Finnegan has written three novels.

'Pearl of the Seas' is the tale of two children building a boat from a log they find buried in the sand and sailing off to far-off fantastic lands in a stormy sea-driven adventure with their faithful - but accident-prone - dog Holly. There they learn much wisdom from a king who, like God, has many names'. After an incredible sacrifice of his dearest dream by the boy (now growing up) they return - another dream - to a family tea with their loved ones. The tale is a prequel and companion to Ruth Finnegan's award-winning epic romance 'Black inked pearl', here adapted for preteens but characterised by (in a simpler form) the same unique dream-like and enchanted style as in the original novel.

'Pearl of the Seas' received a Hungry Monster Silver Award in October 2016. The book has received a number of positive reviews. Tshombye K. Ware of Reader's Favorite stated, "If you're looking for a reader friendly story that touches the depths of your soul, this is definitely one of those books."

The companion work, 'Black Inked Pearl', tells the story of a naive Irish girl Kate and her mysterious lover, whom she rejects in panic and then spends her life seeking. After the opening rejection, Kate recalls her Irish upbringing, her convent education, and her coolly-controlled professional success, before her tsunami-like realisation beside an African river of the emotions she had concealed from herself and that she passionately and consumingly loved the man she had rejected.


The novel, born in dreams, is interlaced with the ambiguity between this world and another, and increasingly becomes more poetic, riddling and dreamlike as the story unfolds. The epilogue alludes to the key themes of the novel - the eternity of love and the ambiguity between dream and reality.

Since its publication in 2015 'Black Inked Pearl' has won five international prizes and its screenplay version is top genre winner in the 2017 Capital Fund Screenplay Contest. It was recently named as a finalist in the 2016 Best Book Awards in the "Fiction Visionary" category.

'Black Inked Pearl' has received rave reviews from readers and reviewers alike. Scott Neuffer of Forward Reviews stated, "If James Joyce's dream-like opuses were written from a more feminist perspective, they might look something like Ruth Finnegan's Black Inked Pearl, a rapturous fantasia of words and images set somewhere between ancient myth and the green shores of modern Ireland." Chris Fischer, in a Readers Favorite review stated "I just finished reading 'Black Inked Pearl: A Girl's Quest' by author Ruth Finnegan, and all I can say is 'Wow!' It's written in a unique and creative style, one that at times blends poetry with prose ... enviable and beautiful at the same time ... any reader who enjoys a lovely, unique and interesting work of fiction should absolutely read Black Inked Pearl. I will be eagerly awaiting the next offering by author Ruth Finnegan. If it is anything like her debut novel, it will be simply magical!" Kirkus Reviews said, "Kate's romantic quest calls to mind Paradise Lost and Greek mythology as it weaves together biblical allusions, fantasy, and details of the modern day." Like other classic and unusual literary works, the book has given rise to many interpretations and, as Christiana Fatoki perceptively put it, like its more recent prequel 'Pearl of the Seas,' it "sinks into your unconscious."

'The Helix Pearl' is currently in production and will be released in 2018.
Ruth Finnegan is available for media interviews and can be reached using the information below or by email at r.h.finnegan@open.ac.uk. More information is available at her website at http://www.ruthhfinnegan.com.

Ruth Finnegan OBE is a renowned scholar and celebrated writer who is Emeritus Professor, the Open University, a Fellow of the British Academy, and an Honorary Fellow of Somerville College Oxford. She was recently elected as one of the first four International Fellows of the American Folklore Society, a much valued honor. She was born in Derry (on the last day of December 1933) and grew up there and in the remote countryside of Donegal where, as poetically recalled in the second chapter of her novel, 'Black Inked Pearl', she spent the war years; went to a literature-imbued Quaker school in York where, a fellow-student with the actress Judi Dench, she learned to read the resonant poetry of Yeats and Shakespeare and to repeat texts that, with others, she had to learn, aloud (a good training for the sonic style of her novels); earned top degrees in classics and anthropology at Oxford; and carried out fieldwork on story-telling in Africa - a revelation of the multi-sensory nature of performance that has affected her all her life, and constantly comes through in her writing. From 1969, apart from three years in the South Pacific island of Fiji, she taught and researched at the pioneering Open University. She is the author of over twenty academic books, several of them prize-winning. She has three daughters (two of them born in Nigeria), five grandchildren (one in New Zealand), and now lives in Old Bletchley, England, with her husband of over 50 years.
Posted in: Arts & Entertainment,Books & Literature,Education,Europe,Lifestyle
Vendetta Drama Feature Film 'THE PAPER STORE' Starring STEF DAWSON and PENN BADGLEY Streaming Wide VOD Beginning July 24, 2018
NEW YORK (July 10, 2018) – Academic cheating, romance and revenge intersect in the award-winning indie drama THE PAPER STORE starring Stef Dawson (The Hunger Games franchise), Penn Badgley (Lifetime's upcoming series You, Gossip Girl) and Richard Kind (Inside Out, Argo). The vendetta drama is set to release across broad VOD streaming platforms, including Amazon and iTunes, beginning July 24, 2018.
THE PAPER STORE follows academic ghostwriter Annalee (Dawson), working in the shadows of a college campus until Sigurd (Badgley) hires her to author his entire graduate degree. Their working relationship evolves into a romance, until the affair turns sour and secrets start to spill. Annalee rats out Sigurd to Professor Kane (Kind), but instead of swift justice Kane has his own idea of what should happen next. Call it extortion; call it blackmail. Whatever you call it, the ugliness is just beginning.
THE PAPER STORE is based on Pew award-winner Katharine Clark Gray's original play, 516 [five sixteen]. She produced the project with her creative partner and husband Nicholas Gray, who also directed, under their Uncompromised Creative banner.
THE PAPER STORE received numerous awards on the festival circuit, including 'Best Drama' at Manhattan Film Festival, 'Best Drama' at Los Angeles Film Review and 'Best Foreign Drama' at Fort Worth Indie Film Showcase. Badgley and Dawson took home 'Best Actor' and 'Best Actress' respectively at Oxford International Film Festival, along with a 'Special Jury Mention' for Badgley at the Manchester Film Festival. Besides earning awards, the film has also been resonating with audiences and for good reason. Katharine Clark Gray explains, "In addition to being a juicy revenge drama, the film also shines a light on the issues of spiraling tuition costs and student debt—issues that will ring out to anyone managing an unwieldy student loan or struggling to finance someone's higher education."
Behind the camera, the Uncompromised team brought in as principal producers Emmy-nominated producer Jonathan Gray (HBO's Nightingale), no relation; producer / casting legend Bonnie Timmermann (Heat, Bull Durham, Miami Vice) and producer John Grossman of Front Wheel Productions; as well as veteran cinematographer and lighting designer Richard Sands as director of photography.
About Uncompromised Creative Uncompromised Creative is Nicholas Gray and Katharine Clark Gray, a husband-and-wife team based in Brooklyn, NY. They make films, plays, and assorted web content, and provide script and production consultation services to a range of fellow creatives. Nicholas and Katie believe that compromise means each side ends up disappointed. Consensus, on the other hand, gets everyone on the same team. Because when you're jumping a gorge, you don't go halfway. uncompromisedcreative.com
THE PAPER STORE will be available for VOD streaming on Amazon and iTunes beginning July 24, 2018. For more about THE PAPER STORE visit: http://www.thepaperstoremovie.com
Posted in: Arts & Entertainment,Celebrity,Lifestyle,U.S,Website & Blog
80's UK Pop Star and Music Industry Veteran with Surprising Comeback!
Just like Hugh Grant in the movie 'Music and Lyrics', 80's heartthrob Mark Jones was on everyone's lips, fronting his band 'Perfect Day'. Now 30 years on, Mark is back with a bang, performing the brand new World Cup Football Anthem, 'England's in My Heart'.

Unlike Hugh Grant's character in 'Music and Lyrics', Mark Jones has since his 80's heyday been a key player in the UK music industry. As head of the legendary record label Wall of Sound, Mark has both worked alongside and released acts like Grace Jones, Basement Jaxx, Röyksopp, Propellerheads, Mogwai and Human League, only to mention a few.

Now, in support of England's trophy hunt at the World Cup in Russia, Mark Jones makes a sensational comeback as frontman and lead vocalist. The football anthem 'England's in My Heart' has all the necessary ingredients; it's an immensely catchy tune with a groovy stadium rock beat and timeless sing-along chorus.

The official video is available here:
Posted in: Arts & Entertainment,Celebrity,Lifestyle,Society & Culture,Sports
Dr Ashish Dutta - Everything One Need to Know About The Non-Surgical Butt Enhancement Treatment
If you are also curious about this procedure and wish to give it a try but are confused and unsure, we've got you covered. Here's all you need to know about the non-surgical butt enhancement procedure so you can make a decision is this treatment is right for you and proceed with confidence.
Dr Ash Dutta, Founder of Aesthetic Beauty Centre and one of the few highly trained and accredited surgeons in the UK will take us through the Non-Surgical Bum enhancement treatment.
What is a non-surgical bum enhancement procedure?
A non-surgical bum enhancement procedure essentially involves adding volume to the butt area to enlarge, as well as add definition and shape. The procedure also helps in boosting skin elasticity and lifting sagging buttocks and thighs back into their rightful place.
How does the non-surgical bum enhancement procedure work?
As the name suggests, the treatment does not involve surgery. Unlike the traditional enhancement or enlargement surgeries that extract fat from other parts of the body to place it in the desired area, or the use of implants, the non-surgical butt enhancement procedure aims to add volume to the butt area using dermal fillers. You may have seen many celebrities including Nicki Minaj and Beyonce who are flaunting fuller butts in style.
Why should one opt for a non-surgical procedure?
The greatest benefit of opting for a non-surgical procedure is the fact that there is reduced downtime and less tissue trauma involved. Also the fact that there is no scarring makes it the ideal treatment to go for. There is also a very much reduced risk of infection and complications.
How is the non-surgical procedure better than the traditional surgery?
Injections of dermal fillers make it possible to create subtle changes in the process of reshaping the butt which is not necessarily possible in the traditional surgery. This helps create a nicely shaped butt instead of only a larger butt. The traditional surgery involves addition of volume to the area but tends to make the skin around the area saggy, droopy, spongy and loose. The non-surgical butt lift procedure involves addition of a significant amount of volume in the area as well as tightening and lifting the skin with the use of advanced technology. This leads to a well shaped, well-toned butt.
Another fascinating feature available in the non-surgical treatment is the controlled amount of volume addition. One can look mid-way into the treatment as to whether the desired volume has been attained and if not, one can go ahead with adding more. This is not possible in the traditional surgical method as you are likely to be under sedation or general anesthesia so cannot contribute to the outcome once the surgery has begun.
Who is it suitable for?
Anyone who wishes to enhance or enlarge their butt area, over the age of 18. It is a great alternative for anyone who does not enough fat to harvest for the Brazilian Butt lift (from other parts of their body) and/or are not keen on liposuction.
How long does the procedure take and what is the downtime involved?
The duration of the procedure and the number of sittings required will vary slightly in each case. At the consultation you'll receive a tailored treatment plan, after an examination. As a rough guide: treatments can take about 45-60 minutes.
As for the downtime, there is a very short to no downtime involved depending on the requirements and the kind of procedure one has opted for. There can be a little tenderness and swelling in the area for around 5-7 days.
Are there any risks of deformities?
The surgical method including liposuction and fat transfer involves a risk of deformities since fat is extracted out of the body and placed inside another part of the body, so there is a slight chance that it does not 'take' well, or there may be unevenness and asymmetry; and hence a corrective procedure may be required. The non-surgical butt enhancement however, is different. It does not include any risks of deformities.
Are there any side-effects involved?
The non-surgical treatment is a relatively safe treatment to go for but one must always book an appointment with a professional to assess one's individual case. Before going for any sort of treatment, it is advisable to have a detailed consultation since there may be slightly different consequences; everybody is unique. It is also important to gather all the relevant information regarding the procedure; ie. do your research.

Know more about the Non-surgical Bum Enhancement Treatment at Aesthetic Beauty Centre , schedule a free consultation or call on 01915672900.
Posted in: Europe,Fashion & Beauty,Health & Medicine,Lifestyle,Website & Blog
How to Choose a Cosmetic Surgeon/Clinic
As a patient considering surgery one must check the surgeon's expertise, his/her credentials, qualifications and also testimonials and reviews, which give an insight into other patients experiences and satisfaction levels.
Don't be swayed by glamorous advertising showing unrealistic and 'picture perfect' ideals as results. This is bound to create false expectations and one must be vigilant and discerning.
Things like the standard of service and care, levels of hygiene in the clinic, experience of the surgeon, nurses and/or technicians and ease of aftercare are the key aspects that must be taken into account.
Nowadays it's very easy to look up websites, see a surgeon's work and be impressed by the images one sees there. But unless one has thoroughly assessed the surgeon and researched all aspects you won't know if the surgeon is right for you personally. Cosmetic surgery really is bespoke in every sense of the word. There is no 'one size fits all'. Everyone is different !!
It's also important to think very carefully before opting for surgery abroad as there are a vast array of companies offering cheaper surgery outside of the UK – a tempting proposition – however there are various additional factors to consider and be aware of in this case (link to blog-Dr Ash Dutta on Cosmetic Surgery Abroad – Should you consider or not ?)
Finally it's about achieving 'natural results' that are not just aesthetic but also lessen the risks associated with surgery. Be wary of a surgeon who promises to make you look more like that film star or celebrity you idolize.
Consider surgery not because you feel pressurised by the ideals of beauty presented by the media – magazines, TV shows, advertisements or even peer pressure.
You must do it only when you want to improve an aspect of yourself; something that can't be resolved by just a healthy lifestyle.
Cosmetic Surgery if done right can restore one's confidence and even be empowering!! The author, Dr Ash Dutta, Founder of Aesthetic Beauty Centre, is one of the few highly trained and accredited surgeons in the UK. He has registration with the GMC, BCAM, BAAPS, IHRS. Read Dr Ash Dutta's review on trust pilot. You can also follow him on Vimeo, Facebook & Twitter.
The procedures he routinely performs can be found on and an appointment with him can be booked for free. If you would like to schedule a consultation with Dr Ashish Dutta please book your free consultation or call us on 01915672900.
Posted in: Fashion & Beauty,Health & Medicine,Lifestyle
Hollywood starts to go crazy for the artist Cesare Catania.
There is still eagerness and warmth on the French Riviera for the Italian artist Cesare Catania. After the amazing success obtained during the exhibition at the Grimaldi Forum in Monaco during the Rolex Master Cup no more than 15 days ago, one of the most popular Italian contemporary artist Cesare Catania leaves his mark on the French Riviera and he has just been the guest of honor among one of the most sparkling evenings of the Cannes Film Festival period. Catania presented, on May 14th 2018, at the gala night on the Radisson Hotel rooftop, one of his sculptures in silicone and acrylic.
The master has repeatedly amazed the international criticism for his works and his techniques. How he mixes together substances so different from each other, like silicone and acrylic to make his sculptures, is today a mystery.
In reality, Catania presented, at the gala dinner on the rooftop of the Radisson Inn, certainly one of its sculptures in silicone and acrylic.
Nicknamed as the "The Modern Leonardo Da Vinci" by some English magazines, Cesare Catania's paintings are a "still image" of actions and feelings, an extreme synthesis between obscurity and attention to detail. All his paintings are fascinated by modern art, from architecture, from cubism and from painting masters from the classical age, Cesare Catania's artistic maturity is still evolving; always looking for new techniques to make the most of his inspirations, and this success says a lot about his imagination.
Guests of the evening in the colors of white and gold, surrounded by a luxury cocktail and a breathtaking view, many VIP such as the actress Farrah Abraham and the Bollywood star Mallika Sherawat. Among the participants will be raffled off a lucky one who will take home a numbered copy and limited edition of the book called " Genesis ", more of 450 pages with the life and works of the author with signature and dedication of the same Cesare Catania.
Posted in: Arts & Entertainment,Celebrity,India,Lifestyle,World
Cesare Catania exhibits his art in Cannes during the Cannes Film Festival period
After the amazing success obtained during the exhibition at the Grimaldi Forum in Monaco during the Rolex Master Cup no more than 10 days ago, one of the most popular Italian contemporary artist Cesare Catania leaves his mark on the French Riviera and he will soon be the guest of honor among one of the most sparkling evenings of the Cannes Film Festival period. Catania will present, on May 14th 2018, at the gala dinner on the Radisson Hotel rooftop, one of his sculptures in silicone and acrylic. The master has repeatedly amazed the international criticism for his works and his techniques. How he mixes together substances so different from each other, like silicone and acrylic to make his sculptures, is today a mystery. During the evening in the colors of white and gold, surrounded by a luxury cocktail and a breathtaking view, there will be a prize draw among the participants and the lucky winner will take home a numbered copy and limited edition of the book called "Genesis", more of 450 pages with the life and works of the author. Obviously with the autograph and a dedication by the contemporary painter and sculptor Cesare Catania. Contacts: Cesare Catania ART ingenuity works – paintings – sculptures Art Gallery: Via Del Progresso 18 – 20125 – Milan (IT) web: www.cesarecatania.eu mail: press@cesarecatania.eu IG: @art_cesarecatania
Posted in: Arts & Entertainment,Celebrity,Europe,Lifestyle,Society & Culture