Sunber Launches Afterpay for A Better Shopping Experience
Posted in: Fashion & Beauty,Lifestyle,U.S
Who is "Edurk Black Pablo"? Let's take a closer look at the Rapper, CEO, and Entrepreneur from Flint Michigan
Posted in: Arts & Entertainment,Celebrity,Fashion & Beauty,Lifestyle,World
Arya Steakhouse To Open In Palo Alto This Summer
Arya Steakhouse, the Bay Area's premier Persian steakhouse, is moving to Palo Alto this summer. The popular private dining facility is famous for its comfortable elegance, amazing cuisine, and personalized service. 
"Arya Steakhouse is moving to Palo Alto this summer after serving the culinary needs of residents in the Bay Area for over 15 years," says the spokesperson for Arya Steakhouse. "Executive Chef Mike is committed to providing customers a wonderful dining experience every time they order steak from this popular facility. They want their guests to feel at home while enjoying a truly satisfying dining experience."
Executive chef Mike Hashemi and Fera Hashemi have been proud owners of Arya Steakhouse for over ten years. The popular steakhouse has hosted many celebrations and parties for customers and delighted them with its amazing varieties of steaks. 
Mike is a master in Persian flavors and has introduced Persian cuisine along with his favorite dishes on one menu. Customers at Palo Alto are sure to enjoy his unique Persian specialties as well as fine steaks. He butchers his own halal meat and ages the steaks as well.
Arya Steakhouse is synonymous with fine steaks and Persian cuisine. Those who love steak and are in the mood to try something exotic and different can head to Arya Steakhouse in Palo Alto, sit back and enjoy their favorite comfort food.
As they butcher their own meat in-house, the quality and flavors are unique and delightfully different. Customers can find what they are looking for in the extensive menu designed carefully for their needs.
At Arya Steakhouse, customers are sure to find a range of delicious entrées, including steaks, chicken, beef, lamb, and seafood. There are many vegetarian options also available. They also offer a stunning selection of salads, soups, sides, appetizers, bread, and dessert to deliver a highly satisfying lunch or dinner experience.
The Arya Steakhouse menu caters to a variety of tastes. Still, they also focus on paying attention to detail in everything they offer – from their incomparable service to the impeccably crafted and tasteful decor. 
Arya Steakhouse aims to provide all its customers with a one-of-a-kind dining experience in a luxurious and comfortable setting. The prices of their products are reasonable to cater to all classes and sections of society.
Arya Steakhouse is committed to delivering the best dining experience to all its guests. Fera Hashemi is a broker as well as a managing partner. She has contributed to the restaurant's design and style and plays a crucial role in managing the front of the steakhouse.
For more information, visit https://www.aryasteakhouse.com
About Arya Steakhouse:
Arya Steakhouse is a leading steakhouse in the Bay Area, now planning to move to Palo Alto. The steakhouse has been catering to the culinary needs of the Bay Area locals for over 15 years now. They are committed to providing guests with nothing but the best dining experience. Their vision is to make guests feel at home.
Posted in: Business,Food & Beverage,Hospitality,Lifestyle,Retail
"ScrilltownMO" Let's take a closer look and the Music Entrepreneur and CEO who represents "music, fashion, & hustle"
Posted in: Arts & Entertainment,Business,Fashion & Beauty,Lifestyle,Media & Communications
Best Tax Season Sales At Julia Hair Store
Julia hair store provides the best tax season sales opportunities with vogue headband wigs. Meanwhile, these wigs are very cheap and affordable for women.
Julia's hair tax season sells incredible and cheap human hair wigs. This is the best time for you to buy a headband wig. Julia Hair chooses different wigs, all of which are suitable for wearing in spring. Julia's Hair Shop offers the best tax refund season activities. Wigs made by fashionable people are very cheap. Come to the shop and choose the wigs that suit you! Julia Hair Store sells everything like lace front wigs, headband wigs, lace part wigs, Vpart wigs, HD lace wigs in any style and color. You can use our coupon code to purchase at a discounted price through Afterpay, klarna, PayPal, and ZIP.
Julia's hair tax rebate season sale details
Sales Time: Mar2th – Mar16th
 Off Orders 9+, Code: Tax45
 Off Orders 9+, Code: Tax30
Off Orders 9+, Code: Tax15
Julia Hair Tax Season Sale Headband Wigs
This wonderful headband can prevent your hair, wig, and scarf from slipping off. It can be adjusted by hook-and-loop (scratch) fasteners to achieve a perfect and safe fit. Put it under your wig to provide a stable base to prevent the wig from falling on your head. This is a necessary wig fitting! This headband wig is very soft and comfortable to wear on the head. Wear it on or behind your ears, depending on your specific wig structure. One size is the best. Only stain cleaning.
Julia Hair Tax Season Sale Lace Part Wigs
Lace Part Wig in front makes you look perfect, and there is a perfect hairline in front. Besides, the baby's hair looks natural. The secret is to pull them out. You can use a lace front to create all the different styles you want. Although not as versatile as all lace wigs, it is also very effective. Even beginners can master it correctly through the correct instructions and videos on YouTube. This not only saves time but also allows you to cut.
Julia Hair Tax Season Sale Body Wave Wig
Body wave wigs are always in fashion, fashion and all faces are always in fashion. The first choice for beginners to wear wigs can be the window and entry point for you to learn about wigs. The style of weave hair can depict power and feminine charm. Leisure, elegance, or fresh flirting, our wonderful women's style is effortless. Women's style is feminine, light, and comfortable.
Surprise: All products also enjoy the installment payment system: Buy Now pay Later With Afterpay. In addition, we have a new installment payment system: pay now or pay with Paypal for 4 equal payments of your order. You can pay each order in 4 installments free of charge on juliahair.com.
Posted in: Fashion & Beauty,Lifestyle,Marketing & Sales,News & Current Affairs,Retail
Spring 2022 Hair Trends and Sunber New Arrivals
Sunber Hair is the vastly recommended hair brand now. It's an international brand with customers all over the world. They offer a variety of high-quality but affordable wigs for people. The satisfaction of girls is fundamental to their success.
As the weather warms up, people take off their hats and scarves, and most people today still need a hair accessory to complement their natural hair. According to people's demand for different styles of wigs and wigs suitable for different seasons, Sunber has launched some new products and will hold a special sale in Spring.
About Sunber New Arrivals' Special Sale in Spring 2022
Time: From 2.22 To 3.2
Details:
All items can get an extra 14% off with the coupon code SPRING14.
Sunber new arrivals can get an extra 16% off with the coupon code NEW16.
Everyone has a chance to win the big coupon in the lucky wheel to choose any high-quality wig in Sunber.
People can get 16% off on all wigs with Sunber hair coupons BLOG16 from the Sunber blog.
Sunber's new spring wigs have different colors, different curvatures, and different lengths, which can satisfy women's pursuit of beauty and fashion in all aspects. Here are the hottest new hairstyles for 2022.
Sunber Reddish Brown Body Wave 13×4 Lace Front Wig Pre-Plucked With Baby Hair
Sunber High-Quality Blunt Cut Bob Wigs T Part Lace Frontal Pre-plucked Human Hair Wigs
Sunber Ginger Orange Short Bob Water Wave Wig 13×5 T Part Lace Frontal Human Hair Wigs
Sunber Skunk Stripe Wig Sparkle 99J Burgundy Colored Roots Straight 13X4 Lace Frontal Wigs
Sunber New Wave Short Bob Lace Frontal Wig 180% Density Virgin Human Hair Wig
For more other popular spring new wigs, people can visit Sunber New Arrivals.
Sunber's social media channels, such as Youtube, Instagram, Facebook, will occasionally push some interesting videos, practical wig hairstyles, and installation videos. Everyone can follow their official account to learn about the latest trends in wigs and hair color trends in spring 2022.
About Sunber Hair:
It's the best online hair store to produce high-quality 100% human hair wigs. All of the people are their most important friends. There, people can choose to buy now pay later with their installment systems Klarna or Zip Quadpay at check out, use the debit or credit card to pay in 4 installments.
From their products, hair bundles, transparent lace closure wig, and human hair wigs with different colors, lengths, texture to their after-sales service and transportation, Sunber do their best to ensure customers' rights and interests.
For More Information:
Company Name: Sunber Hair Company
Email: sunber@sunberhair.com
Phone: +86 15993671002
Website: https://www.sunberhair.com/
Posted in: Fashion & Beauty,Lifestyle
14-Year old Whiz Kid, Kimeila Campbell, is gaining notoriety as the Mini Oprah for Good Reason
New York, NY – February 7, 2022 – On Sunday January 23, 2022, CEO and Founder Kimeila Campbell launched her exclusive, limited edition, and double cover YNTY Magazine. (You're Never Too Young) at her 14th birthday celebration. The Red Carpet was held at the Glitz Elite Event Studio Jamaica Queens NY. 
Posted in: Arts & Entertainment,Celebrity,Fashion & Beauty,Lifestyle,Media & Communications
RE/MAX Belize Agents Will Mitchell & Dustin Rennie Finish as 2021 Top Producers in Region
Posted in: Business,Finance,Lifestyle,Real Estate,Travel
Merry Sunber Christmas Special Offer in 2021
Posted in: Fashion & Beauty,Lifestyle,Shopping & Deal
Worldwide Entertainment Consultants releases "DAUGHTER" Official Music Video
Posted in: Arts & Entertainment,Celebrity,Fashion & Beauty,Lifestyle
Hotels At Sea's Polo Team Wins Back To Back US National Championships Presented By Celebrity Cruises & AmaWaterways
Posted in: Arts & Entertainment,Lifestyle,Non Profit,Society & Culture,Sports
RtistiQ launches Singapore's first online NFT-driven art marketplace
Posted in: Arts & Entertainment,Hospitality,Lifestyle,Technology,World
Unice Hair August Brand Day Super Sale is Coming Soon
Posted in: Fashion & Beauty,Fitness,Health & Medicine,Lifestyle,Retail
Accurate Prescription Eyewear Is Just A Click Away With SmartBuyGlasses
Posted in: Health & Medicine,Lifestyle,Retail,Shopping & Deal,Technology
UNice Hair Launches New Colored Wigs to Welcome Summer
Posted in: Celebrity,Fashion & Beauty,Health & Medicine,Lifestyle,Shopping & Deal
SmartBuyGlasses Supports Environmental Causes with Planet Friendly Eyewear
Recreate. Reimagine. Restore. These are the words that poet Jordan Sanchez uses to call for a greener world. This World Environment Day's theme is Ecosystem Restoration. Among the many ways in which we can restore the ecosystem, things that can be done include growing trees and cleaning up water bodies. 
Online eyewear retailer SmartBuyGlasses.com has been leading the way in supporting environmental causes with its numerous partnerships leading to planet-friendly stylish eyewear.
Oh My Woodness! 
Oh My Woodness! eyewear collection is partnered with Eden Reforestation Projects. The cause helps plant life-saving trees in Haiti, Madagascar or Nepal, to combat deforestation and provide essential employment to some of the most vulnerable communities. Every product in the collection is a stylish masterpiece using natural wood and bamboo. Use the code OMW50 to buy 1 pair of Oh My Woodness! Glasses with FREE 1.5 prescription lenses and get 50% OFF on the 2nd pair.
Arise Collective
Arise Collective is one of the most premium, affordable, and socially driven brands exclusively available at SmartBuyGlasses.com, it is partnered with 1% for the planet, meaning that they pledge 1% of annual sales to support nonprofit organizations focused on the environment.
This World Environment Day, give your eyes the gift of perfect vision and the planet will thank you for it. Subscribe for exclusive and exciting offers by signing up here.
About the SmartBuyGlasses Optical Group
The SmartBuyGlasses Optical Group is one of the world's leading designer eyewear e-retailers with online stores in more than 20 countries, including SmartBuyGlasses.com in the US and VisionDirect.com.au in Australia. They offer a catalog of over 80,000 products from more than 180 brands. 
Posted in: Lifestyle,Non Profit,Retail,Shopping & Deal,U.S
This Memorial Day Weekend SmartBuyGlasses Offers Exclusive Military Discounts
Posted in: Health & Medicine,Lifestyle,Retail,Shopping & Deal,U.S
C60Evo.com ESS60 Increases Mammals Life-Span 90%, Good For "Smiling Depression", and Safe to Consume
C60Evo.com ESS60 Increases Mammals Life-Span 90%, Good For "Smiling Depression", and Safe to Consume
By Alfred Lambremont Webre, JD, MEd, CERT Public Health
"As many of you know, I am a graduate Counsellor psychotherapist [MEd University of Texas 1997], as well as a lawyer [JD Yale Law School 1967].
"In my professional opinion, I believe I have made a preliminary working discovery that ESS60 can function in specific individuals as a powerful and beneficial mood stabilizer and enhancer to "Smiling Depression", and can contribute to high functioning euthymic positive mood and work output among individuals with a situational or chronic mood disorder, such as depression."
What Exactly is "Smiling Depression"?
"'People with smiling depression often mask the symptoms they are experiencing'" says McKenzie. "'They can get up each day, get dressed, show up for work, and continue to interact with others in a way that belies how badly they are feeling inside.'"
"McKenzie says that smiling depression is essentially another name for high-functioning depression or persistent depressive disorder(PDD), a chronic level of sadness that can include sleep or appetite changes, feelings of hopelessness or fatigue, panic attacks, and loss of interest in favorite activities. So it's a totally real thing, and it can leave you in serious pain.
"How Do I Know If I Have "Smiling Depression"?
"There's no single answer here, but there are plenty of signs and symptoms to watch for. If you're feeling totally drained at the end of every day and have no idea why, McKenzie says you may be doing a lot of emotional legwork to fight through your depression. Here's a few physical examples of how that might look, according to McKenzie:
"It takes serious effort for you to get up in the morning, do your hair and makeup, and get yourself to work. Once there, you can play the role of happy employee (asking your co-workers about their weekend plans or accepting lunch invites) but you might feel empty and disconnected while participating.
"You can power through your work day, successfully balancing a budget or managing a classroom of kindergarteners, but you struggle to maintain your focus; when you finally get home, you're so exhausted you neglect all your personal responsibilities and fall into bed (or asleep on the couch) before dinner.
"Your self-care has totally dropped off the charts. You spend so much energy keeping up with the bare minimum that you're skipping workouts, making unhealthy food choices, and dodging invites to hang with your friends.
"You're constantly experiencing a cycle of negative emotions, by either feeling guilt or shame for feeling down, or by berating yourself for being lazy when you can't find the energy to do something."
SOURCE: Yes, 'Smiling Depression' Is a Thing — Here's How to Know if You Have It
How I blasted through "Smiling Depression" in 2021 to Euthymic Well-being with ESS60
2020-2021 has presented an unexpected set of daily "Smiling Depression" challenges to mood stability and feelings of well-being among all social age and occupations, ranging from elders ["24%"] to working adults ["7 in 10"] to students ["one-third"].
Because of work challenges, I found myself in early 2021 experiencing my own symptoms of "Smiling Depression," which challenged my focus on my life goals and life legacy work.
As an experiment, because I had taken an 8-week hiatus from ESS60, in June 2021, for about a week, I started out by taking two heaping tablespoons of ESS 60 first thing in the morning and one heaping tablespoon of ESS 60 at night just before bed.  After this first week and continuing now I am taking two heaping tablespoons of ESS 60 first thing in the morning.
My report: I blasted through "Smiling Depression" in 2021 to Euthymic Well-being with ESS60, working daily in Joy and Harmony to achieve my Life and Legacy goals – Onward to 4/5D!
FDA NOTE: This is not a clinical or medical diagnosis and does not constitute medical advice.  
Rather it is professional observations of myself as a graduate Counsellor psychotherapist who has documented extensively the mood and neural effects on my neural system of "Smiling Depression."
C60Evo.com Launches ESS60, Carbon 60 (C60) That Increases Life-Span Of Mammals By 90%, And Is Safe For Human Consumption
C60Evo.com, has revolutionized the world of the Carbon 60 (C60) molecule – itself awarded the Nobel Prize in Chemistry in 1996 – that in laboratory experiments almost doubled the life-span of mammals, increasing lab rats life span by 90%, by developing ESS60 that for the first time is a C60 that is safe for human consumption. Life extension in mammals by C60 was demonstrated in the following scientific study in Paris. "The prolongation of the lifespan of rats by repeated oral administration of [60] fullerene May 17, 2020"
https://www.sesres.com/blog/c60-study-the-prolongation-of-the-lifespan-of-rats-by-repeated-oral-administration-of-60-fullerene/
C60Evo.com ESS60 is safe for human consumption. What is ESS60? ESS60 is the formulation of C60 used in the original study that showed ESS60 to double the lifespan of rats ESS60 is raw C60 that has been processed for safer human consumption. C60 improperly processed has been shown to be harmful.
C60 Evo delivers pure C60 "ESS60" direct from the lab to the public. The EVOlution of the Carbon 60 Miracle Molecule to ESS60 is a breakthrough in the manufacturing process so that it is safe for human consumption. This molecule has been so successful that it received the Nobel Prize in Science in 1996.
Where is ESS60 Available?  Consumers worldwide can access ESS60 at https://www.c60evo.com/alfredlw/ and can
Save an additional 10% off their purchase by using the Special Code: EVALW
How is ESS60 Available? ESS60 is Available as:
ESS60 Supplement in Organic Extra Virgin Olive Oil; Organic Avocado Oil; Organic Coconut Oil [Recommended dosages vary from 1 teaspoon a day]
ESS60 Supplement for Pets
ESS60 Advanced Facial Serum
ESS60 Lip Renewal

How much does ESS60 cost?
The cost of a monthly subscription to a 4oz bottle of ESS60 in Organic Olive Oil, which maximizes the amount of ESS60 in the daily teaspoon dose, and together with the 10% discount given by using Special Code: EVALW is an affordable.
60 MINUTES WATCH ON TRUETUBE: https://www.youtube.com/watch?v=npLYFyZscVs
READ ARTICLE ON TRUETUBE.INFO: https://exopolitics.blogs.com/truetube/2021/07/c60evocom-ess60-increases-mammals-life-span-90-good-for-smiling-depression-and-safe-to-consume.html
Posted in: Health & Medicine,Lifestyle,Living,Pharmaceuticals & Biotech,Science
Inviting Everyone To Celebrate Julia Hair 4th Anniversary
Posted in: Celebrity,Fashion & Beauty,Lifestyle,Manufacturing & Industry,Marketing & Sales
How Healthier Vision Leads to a Healthier Planet
Posted in: Energy & Environment,Fashion & Beauty,Lifestyle,Retail,Shopping & Deal
Author and Activist Give Back To Survivors and Victims of Domestic Violence
NY, New York (March 22, 2021) Author Delvon Johnson partners with activist Simone Gordon to give back to victims and survivors of domestic violence. Johnson and Gordon are both survivors of domestic violence. Upon reading Delvon Johnson's latest book "Invisible Rain", Simone Gordon aka the "The Black Fairy Godmother'' felt compelled  to partner with Delvon Johnson to assist survivors and victims of domestic violence.  Gordon is also utilizing her social media platform to  encourage her followers to purchase books and directly donate to victims and survivors or her followers can  purchase for themselves and a percentage of the sales will be donated to Gordon's "The Black Fairy Foundation" .
About the Book
"Invisible Rain" is a novel that while entertaining and sure to keep the audience engaged, it is a story of a young lady faced with the trials and tribulations of being in a relationship of domestic violence.  Tara Sawyer has a very successful husband who knows it, and uses it against her through manipulation and the lavish lifestyle he affords her. It isn't long before Tara finds out the undaunting truth about her husband, and that is when the story catches fire. "Invisible Rain" is a story  of intrigue and inspiration  which highlights different kinds of domestic violence situations, but that victims are not alone in this struggle and stress that there is hope in the midst of the turmoil. "Invisible Rain" is exclusively available on Amazon,
About the Author
Johnson is an author, celebrity stylist, and television host. Johnson was diagnosed with End Stage Renal Failure in 2010 and has been on dialysis for over 10 years.  Despite his medical challenges, he continues to persevere with his projects as an author, including his three novels, "Love Yourself First", "Mirror", and the latest book, "Invisible Rain".  Being a survivor of domestic violence, Johnson continues to work his way to the top allowing no obstacle to get in the way of his success. To learn more about Delvon Johnson please visit his website www.DelvonJohnson.com.
About Simone Gordon aka "The Black Fairy Godmother"
Simone Gordon, known as the Black Fairy Godmother, has marked her career as a community organizer, social activist, special needs advocate, motivational speaker, and Domestic Violence Resource Specialist. Simone is the Founder and President of the Black Fairy Godmother Foundation. Simone has been featured on major media outlets and honored for the amazing work she does saving and changing lives in her community and nationwide. 
To learn more about Simone Gordon please visit the @TheBlackFairyGodmotherOfficial
For Press Inquiries please contact Yvonne Forbes at labelleladivapr@gmail.com or call 516-469-0597.
Posted in: Arts & Entertainment,Books & Literature,Fashion & Beauty,Lifestyle,Non Profit
SmartBuyGlasses Joins AfterPay Day with Amazing Offers
This Afterpay Day (March 25-28), SmartBuyGlasses is offering massive discounts on designer prescription glasses. What makes it even more worthwhile is that you can buy now and pay later when you checkout using Afterpay.
Afterpay Day is one of the biggest online shopping events of the year, where mindblowing offers await bargain hunters. Designer eyeglasses and sunglasses from over 180 brands including the likes of Ray-Ban, Oakley, Tom Ford, Gucci will be on sale for up to 80%.
Prices will be slashed on 15,000 pairs of eyeglasses and sunglasses at smartbuyglasses.com. You have everything to gain when shopping there. Take a quick selfie video using their advanced Virtual Try-On tool to see how you look wearing any of the thousands of pairs they stock. Contactless and socially distanced shopping has never been more fun! 
What's more- if you are a specs wearer and can't seem to find your prescription, you don't have to run to the optometrist anymore. Just download SmartBuyGlasses free lens scanner app, follow the easy process guided by the app and in 5-10 minutes you'll have your prescription scanned from your current glasses and you'll be ready to get your new frames! If you have any questions regarding your prescription or eye health, there's 24/7 access to SmartBuyGlasses friendly in-house optician.
Afterpay is a digital service that makes it possible to buy something now and pay for it in four equal fortnightly instalments over eight weeks. Using it at SmartBuyGlasses involves just 4 steps:
Shop for your eyewear products on SmartBuyGlasses

At the checkout, choose AfterPay as your preferred payment method

You will be directed to the AfterPay website to register for free and provide payment details, or just log in to your account if you've used AfterPay before

Complete your order and wait for your purchase to arrive at your doorstep!
If you've been thinking about getting that new stylish pair of glasses, don't wait any longer- the Afterpay Day sale lasts just from March 25-28.
Posted in: Fashion & Beauty,Health & Medicine,Lifestyle,Retail,U.S
Introducing SmartBuyGlasses.com's New Opticians- Gold-Class Service & Professional Optometric Expertise Now Online
With the new year, SmartBuyGlasses.com has stepped up its customer experience by appointing a new optician. Now, all prescription eyewear shoppers will enjoy a safe, easy, and highly personalized shopping journey online thanks to the expertise of 2 opticians.
Chloe joins as Head of Prescription at the SmartBuyGlasses Optical Group, where optician Caitlyn was also appointed recently. Together, they will be assisting all customers with their eye health concerns and providing quick, one-to-one, ophthalmic services of the highest standards.
"We are thrilled to hire another certified eye care professional to elevate our customer experience. More people than ever before are coming online to shop for eyewear for the first time and understandably have a lot of questions. Having more opticians working within our customer service team will help to provide our customers with real-time, professional advice safely and conveniently", says David Menning, CEO. 
Chloe is a General Optical Council registered Optician, with over 8 years experience of working in optical practices, including Specsavers and Vision Express. Chloe trained at the ABDO college in Kent for 3 years and sat the practical and theoretical OSCE's, including lens and vision theory. She is passionate about providing gold standard clinical eye care to all customers.
"I am here every step of the way, from answering questions before you place your order to checking in with you once you have your glasses! I will work with the optical lab to ensure you get the best vision and comfort possible with your new glasses. I work with SmartBuyGlasses to ensure we have the latest and safest advice and technology in eye care. This is a very exciting collaboration of Optical eye care professionals, with the amazing value and frame choice that you won't find anywhere else!", says Chloe.
Caitlyn is an Ophthalmic Dispenser with an ABO, NCLE, as well as a State license and has developed strong hands-on experience as an in-store optician. Caitlyn undertook the American Board of Opticianry written exam as well as the national contact lens exam and has a passion for educating others about eye care. Caitlyn will help customers with any questions about their prescription, frames and lens recommendations, basic contact lenses questions, and further information on optics in different types of lenses.
"If you're new to buying glasses online, I'm here to help! I bring over four years' in-store experience from large optical stores and look forward to helping make SmartBuyGlasses customers' experience as comfortable as possible with my optical knowledge", says Caitlyn.
"A Personalised Eyewear Shopping Experience Awaits You…"
In addition to their team of highly qualified opticians, SmartBuyGlasses offers revolutionary innovative tools to make the online purchasing experience as easy as possible. The most noteworthy being their Virtual Try-On tool, with which customers can see themselves wearing thousands of glasses online, and the Lens Scanner app, which extracts prescription details of a current pair of eyeglasses for free.
If you have a question for Caitlyn or Chloe, you can write to them by asking a question on SmartBuyGlasses' Optical Center here. 
About SmartBuyGlasses Optical Group
SmartBuyGlasses Optical Group is one of the world's leading designer eyewear e-retailers with websites in more than 20 countries, including SmartBuyGlasses 
in the US and Vision Direct 
in Australia. They offer a catalog of over 80,000 products from more than 180 brands.
Posted in: Family & Parenting,Health & Medicine,Lifestyle,Retail,Shopping & Deal
Weston Table Named as New, Official OFYR Grill USA Distributor - Experience the Art of Social (Distance) Grilling with the World's Premier Wood-Burning Grill
Weston Table (https://westontable.com), America's online destination for living, giving, and entertaining, has announced its new partnership with OFYR Worldwide in America, featuring the high-end OFYR Grill, designed to inspire immersive, memory-making outdoor dining experiences.
The OFYR Grill takes 8000 years of playing with fire and elevates it into a healthy way to cook, socialize, and be safe together at home and outside.
Entertain outdoors safely six feet apart: a 39" diameter cast iron grill plate provides plenty of room around the grill for a physically distanced, socially connected celebration--the kind we have all been missing.
OFYR Grill 100 Corten (75): Beautifully crafted of weather-ready steel, the wood burning OFYR (pronounced OH-FIRE) is an elevated centerpiece for social outdoor grilling any time of the year. The three-piece design, designed and made in the Netherlands, encourages transport from the backyard to seaside or mountain to take social (distance) gatherings on the road.
To learn more about the OFYR Grill or to be notified of OFYR giveaways and promotions, visit https://westontable.com/collections/ofyr-grill. Contact ofyr@westontable.com or follow Weston Table and their OFYR USA accounts on Instagram at https://www.instagram.com/weston_table/ and https://www.instagram.com/ofyr_usa.
ABOUT Weston Table
Known for its beautiful imagery, Weston Table is a lifestyle brand emboldening people to live their best lives through conscious consumerism and inspired living. Weston Table reflects an elevated point of view and less-but-better philosophy with thoughtfully-selected items for living, giving, and entertaining.
Weston Table is leading the movement toward "a new nostalgia" that gives shoppers the opportunity to make thoughtful buying decisions that integrate the past, present, and future.
Posted in: Lifestyle,Living,U.S
SmartBuyGlasses' 24 hour only Free Express Shipping Day
With the Holiday season fast approaching, SmartBuyGlasses offers for one day  free express shipping. There's something for everyone's shopping list with sunglasses and specs from over 200 designer brands at up to 50% off! 
Starting on 7th December,  all orders are shipped for free plus there are  special discounts on selected products from top designer brands like Ray-Ban, Gucci, Oakley, Nike and many more.
Don't miss the chance to get the perfect gift for Christmas, whether it is for someone special or just showing self-love. SmartBuyGlasses has curated eyewear for all needs, whether it's a pair of chic specs, or trendy ski goggles for those winter sporting adventures.
From December 7th to the 8th they offer fantastic deals on more than 200 designer brands, including Ray-Ban, Oakley, Versace, LMNT, Tom Ford, Gucci and many more which would be delivered  via FREE express shipping.  Start shopping for the best eyewear deals at SmartBuyGlasses now!
All orders come with additional:
Free returns within 100 days

No minimum order value

Exclusive 24-month warranty
Don't waste time standing in line. SmartBuyGlasses takes the online shopping experience to another level with the latest eyewear technology: 
With the

3D Virtual Try-On

, allow the customer to  try eyewear before buying it. 

Not sure about the prescription? No problem! SmartBuyGlasses' cutting edge

Lens Scanner App

allows users who already have prescription eyeglasses to extract their prescription directly from their phone, anywhere and anytime. 
Before the year ends find amazing deals at SmartBuyGlasses!

About SmartBuyGlasses Optical Group
SmartBuyGlasses Optical Group, is one of the world's leading designer eyewear e-retailers with websites in more than 20 countries, including SmartBuyGlasses.com in the US and VisionDirect.com.au in Australia. They offer a catalogue of over 80,000 products from more than 180 brands.
Posted in: Fashion & Beauty,Health & Medicine,Lifestyle,Shopping & Deal,U.S
Never-before-seen deals this Black Friday & Cyber Monday at SmartBuyGlasses
The biggest sale of the year is quickly approaching with SmartBuyGlasses offering huge discounts on designer eyewear this Black Friday. Save up to 90% on selected eyewear and get 12% off site-wide on all eyeglasses & sunglasses. The offer continues all weekend into Cyber Monday and then through to the end of the week with an ongoing 8% OFF sitewide offer.
Save the date(s) from November 27th until December 6th to find fantastic deals on more than 200 designer brands, including Ray-Ban, Oakley, Versace, LMNT, Tom Ford, Gucci and many more.  
SmartBuyGlasses Black Friday and Cyber Monday sale include these amazing discounts:
12% off sitewide (excluding contact lenses): Use the code CYBER12

15% off lens coatings (including zFORT

™

blue light block): Use the code LENS15

Buy 1, Get 1 FREE from Arise Collective glasses: Use the code ARISEFREE

40% OFF Prescription lenses from SmartBuy Collection: Use the code SBC40

30% OFF progressive lenses: Use the code PROGRESSIVE30

Buy 1, Get One 50% OFF from SmartBuy Kids: Use the code SBCKIDS
Find out more about the best eyewear deals at SmartBuyGlasses this Black Friday and Cyber Monday!
All orders come with additional:
Free shipping over

Free returns within 100 days

No minimum order value

Exclusive 24-month warranty
Don't waste time standing in line. SmartBuyGlasses takes your online shopping experience to another level with the latest eyewear technology: 
With the

3D Virtual Try-On

, you can try on your eyewear before buying it.  

Not sure what your prescription is? No problem! SmartBuyGlasses cutting edge

Lens Scanner App

allows users who already have prescription eyeglasses to extract their prescription directly from their phone, anywhere and anytime. 
Whether you are buying the perfect Christmas gift, or simply treating yourself to some stylish new frames for the new year, you are sure to find the perfect pair thanks to SmartBuyGlasses amazing deals! 
About SmartBuyGlasses Optical Group
SmartBuyGlasses Optical Group, is one of the world's leading designer eyewear e-retailers with websites in more than 20 countries, including SmartBuyGlasses.com in the US and VisionDirect.com.au in Australia. They offer a catalogue of over 80,000 products from more than 180 brands.
Posted in: Fashion & Beauty,Lifestyle,Retail,Shopping & Deal,U.S
Las Vegas Wedding Chapel to Giveaway Dream Honeymoon Package
Amid a worldwide pandemic, love conquers all as couples flock to Las Vegas to tie the knot. Chapel of the Flowers gives couples another reason to travel to the "Wedding Capital of the World" this winter by giving away a Dream Honeymoon Package to one lucky couple who gets married at their wedding venue.
Top-ranked Chapel of the Flowers has partnered with destination wedding and honeymoon travel agency, Ever After, to award one lucky couple with a Honeymoon Package. This package includes a 3-night stay at a 5-star all-inclusive resort in Riviera Maya, Mexico, or Punta Cana, Dominican Republic. Couples interested in entering this contest must get married or renew their vows at Chapel of the Flowers between Nov. 1, 2020 and Jan. 31, 2021, and fill out the entry form at bit.ly/dreamhoneycontest. The contest entry form must be submitted by Jan. 31, 2021 at 8 p.m. (PST).
This honeymoon package is valued at approximately ,000. The winner will be randomly selected and contacted no later than Feb. 5, 2021 followed by a Facebook announcement. The winning couple can enjoy their honeymoon or romantic trip any time between Mar. 1, 2021 and Dec. 17, 2021. Go to http://www.littlechapel.com/wedding-blog/honeymoon-giveaway for more contest details.
"This year has been so difficult for so many couples planning their wedding," said Donne Kerestic, CEO at Chapel of the Flowers. "We wanted to reward someone that chose to get married at Chapel of the Flowers during the last months of our 60th anniversary with a honeymoon to look forward to next year."
Visit Chapel of the Flowers Diamond Anniversary specials and contests to see exclusive offers that commemorate their 60th anniversary.
About Chapel of the Flowers
Chapel of the Flowers, located on the iconic Las Vegas Strip, is celebrating its 60th anniversary the entire year of 2020. Performing over a quarter of a million weddings and vow renewals since 1960, the chapel has become one of the most popular wedding chapels in Las Vegas.
Chapel of the Flowers is the largest full-service chapel in Las Vegas with professional wedding planners and a team of wedding photographers, florists, and ministers to ensure every aspect of the wedding day is personal, easy, and stress-free. The stunning and immaculate property expands over an acre with five onsite wedding venues. From micro weddings of 10 guests to large ceremonies with 80 guests, the chapel has a location to fit any wedding style.
Known for their exceptional wedding planning services, Chapel of the Flowers has earned numerous awards on TripAdvisor, The Knot, and Review Journal's Best of Las Vegas. The iconic chapel has also been featured on popular TLC shows, "Say Yes to the Dress" and "90 Day Fiancé", as well as music videos for Carrie Underwood and Rascal Flatts.
During the pandemic, Chapel of the Flowers has been promoting love and safety by implementing the "Safe and Clean Program" as their pledge to do its part to combat the virus by performing wedding ceremonies safely. This program includes a robust cleaning routine using EPA/ FDA certified products and safety equipment. More information on the company's COVID Safe and Clean Program for weddings and employees is available on Chapel of the Flowers website.
Chapel of the Flowers is honored to be one of the preferred venues in Las Vegas, the wedding capital of the world.
Posted in: Lifestyle,News & Current Affairs,Services,U.S
Local Nonprofit Calls for Artists and Storytellers to Share the Story of Fort Lauderdale through Blind-Accessible Geocaching Initiative
In 2018, architect, urban planner activist and urban farmer Michael Madfis launched the Fort Lauderdale-based nonprofit Civic Engagement Corporation.  
"Too often the community gets left behind in the process of urban planning," says Madfis.  "The purpose of this initiative is to reconnect people with place through hands-on historical, environmental and social justice educational initiatives led by community members."
Madfis closed his architecture firm after 25 years in 2010, after being declared legally blind with just 2% of his field of vision remaining.  This shift came a year after he launched urban farming project Broward County Food Systems Cooperative, in which he leveraged his urban planning and architecture skills and connections to cultivate sustainable urban gardens and food forests in Miramar, Dania Beach, and Fort Lauderdale in collaboration with other nonprofits and community organizations.  The Civic Engagement Corporation is deeply rooted in this genre of grassroots organizing and ecology, committed to inclusion and empowerment of the 250,000 visually impaired people in Broward County.
Pedestrian mobility is a fundamental vehicle of the nonprofits' impact on community cohesion in Fort Lauderdale.  Getting people out of their cars and onto the street is essential for street-level retail businesses and interpersonal engagement.  It is also the best suited pace for local history, environmental, and social justice education, with slow mindful movement through the spaces often taken for granted.  Madfis sees the blind as the perfect ambassadors to bring mindful observation and education to the public.  Already, the Civic Engagement Corporation has put this into process through a series of educational walking tours led by blind tour guides, including an Urban Walking Tour and a Brewery Tour.  
The nonprofit's newest project takes this a step further: a blind-accessible geocaching game installation in the heart of Fort Lauderdale.  The game centers around five murals painted on public buildings with adjacent tactile displays along the sidewalk to describe the images.  The installation will include audio direction cues and an accompanying smartphone app with an audio description and explanation of each mural narrated by a blind storyteller.  Clues for the game are hidden in the artwork and accompanying tactile and audio elements, and players will be able to leave their own marks on the game for others to stumble across.  The artwork will tell the story of Fort Lauderdale channeled through the Hero's Journey, with local characters and stories integrated into the game, bringing history to life.  At the same time, this installation will create pedestrian movement, interaction, and economic activity for the area, and bring the blind people of Broward County out of isolation and into the community.
The Civic Engagement Corporation is currently seeking out local artists and storytellers to come together and share their visions and ideas for the display, as well as community members who have pieces of local history, stories, and characters to share.  The nonprofit is also seeking local videographers to document the project's entire development process for social media so that other communities can be inspired by and recreate this project.
To be a part of this geocaching initiative, schedule a walking tour, or otherwise get involved with the Civic Engagement Corporation, visit www.civicengagementcorporation.org.
Posted in: Arts & Entertainment,Education,Lifestyle,Living,Society & Culture
Essex Funk Collective Releases 'Enough is Enough' Song to Make People Aware of the Challenges of the Present Times
Essex Funk Collective, the band that has members from the Baby Boomers to Generation X, has sent out a powerful message with their latest song, 'Enough Is Enough'. It is the kind of music that can make a difference to everyone's life. The band members consist of Black, Asian, and White artists, all from different religious faiths.
"At some point in life we all want to do something that will be remembered and helped during these tumultuous times and be the change," says a prominent member of the band. "The song was inspired by climate change, the pandemic and racism and is a call to action for each individual to do what you can by saying 'Enough is Enough'." We hope that the song provides the #inspiration for everyone to say "together we can make a difference."
The song 'Enough is Enough' was co-written by the band's lead singer Faith Taylor and drummer David Tannebaum. He is also the owner of music production company studio584inc.com where the song was recorded, produced and mixed. Jonathan Glasser is the lead guitarist and co-founder of the band.
Faith Taylor, the co-founder of the band, has been singing and writing since she was a child.  She pursued her passion for music all her life and studied and sang at the Brooklyn Academy of Music. She sung for the band Stanfunk while at Stanford University and was a member of the Wharton Follies during her MBA years. 
Her CD called "Imani Songs of Faith" was popular and qualified for a Grammy nomination. While at Wyndham Worldwide, Faith was SVP of Corporate Social Responsibility and helped to create their award-winning sustainability program from the ground up. Today, she is a professor teaching about the same. She continues to uplift and inspire change through her music and works.
The Essex Funk Collective is an eclectic group of talented individuals who love to get down, have fun and spread joy wherever they perform. They reside in the Essex County community which is home to many musicians and artists.
The band plays a range of music from old school funk to contemporary R&B to their original song "Enough is Enough". The band has musicians who have toured or worked with acts such as Peter Frampton, Metallica and Art Garfunkle. They have produced albums that have been Grammy nominated and worked with some of the big names in the world of music such as Robert Irving III, Danny Leake, Maroon 5 and OAR among others.
The band has many fans worldwide who express their views about the music on various social channels. Here are some of them:
"It is so great to hear a live band play our favorite loved songs." 
"Your music makes me feel good." 
"I enjoy watching you perform, we had an amazing time."
This is the link to the 'Enough is Enough' video: https://youtu.be/H6DwBgfm7Gk 
About:
Essex Funk Collective is a popular band with members who are part of the Baby Boomers demographic and Generation X. The band is known for its wide range of music that covers everything from old school funk to contemporary R&B to their original song "enoughisenough". The latest release is a message to the world to stay together and support each other during the coronavirus pandemic. The core message of the song is – Together we can make a difference. The band also spreads awareness about global issues such as climate change and racism.
Posted in: Arts & Entertainment,Government & Politics,Leisure Activities,Lifestyle,Living
Being Brave 2020 Calls for an End to the Pandemic of Domestic Violence by Listening to Survivors & Providing Housing with Supportive Services
Long before Covid-19, survivors of domestic violence knew all too well what it was like to endure days of social distancing, to suffer years of isolation, and to yearn desperately for a cure for their lives. They longed for someone to see them, to hear them, to help them. Being Brave 2020 calls for an end to the pandemic of domestic violence by listening to survivors and then giving them the comprehensive support they need to changes their lives.
"Preliminary research shows that domestic violence has worsened during Covid-19, but we will not know the full effect for years," says Reverend Susan Kramer-Mills, executive director of the Town Clock Community Development Corporation. TCCDC is one of only 40 facilities in the US providing permanent, affordable housing with supportive services to survivors of domestic violence.
"What I do know is that we empower survivors of domestic violence to transform their lives when we provide them a safe place to live, allow them time to heal, and give them the skills they need to succeed," points out Kramer-Mills. Being Brave 2020 raises awareness for this housing-first solution.
Being Brave 2020 will be an online event (Thursday, October 22, 2020, at 7:30 p.m.) celebrating the inspiring stories of Town Clock CDC residents and other survivors. Entertainer Sheryl Lee Ralph will be honored with the Being Brave Award for empowering women through her philanthropy. New Jersey heroes to be honored for helping survivors through their community service will be: Leslie Maxie, OLY, Maxie Media Group, (Outstanding Advocate Award); Det. Danny Gallardo, New Brunswick Police Department, (Outstanding Provider Award), and Debbie Maddock, Sophie's Bistro, (Outstanding Volunteer Award). Honoree bios. The event will highlight, #HearMeSeeMe a unique art program that is helping residents find their voices. #TheManStand will feature the stories of men who stand up to domestic violence.
Returning as Being Brave's Presenting Sponsor is Cadillac. The Gold Sponsor is Sandra Soriano, Vice President, Town Clock CDC Board of Directors. The Champion Sponsor: Bentley Dock. Full sponsor list.
"We are honored to partner again with Town Clock CDC on Being Brave, especially in the midst of a global pandemic as we purpose to never stop arriving. Unprecedented times and difficult circumstances are not new to us and the community of domestic violence survivors. During times like this, we must continue to demonstrate flexibility, agility and resilience as we're on a journey to redefining the boundaries and limits of mobility through groundbreaking innovation," said Alexis Kerr, head of Multicultural Marketing at Cadillac.
Hosting again this year will be Lisa Guerrero, Inside Edition's award-winning, internationally acclaimed chief investigative journalist. Featured advocates and entertainers include: Dr. Arabia Mollette, Covid-19 physician, health expert and survivor; Melonie Daniels, international singer and performer; Dr. Melanie R. Hill, Gospel Soul violinist; Ahmed "JKing" Wallace, performer, and Lauren Weinstein, award-winning artist & cartoonist. Full lineup and bios. Initial press release.
Domestic Violence
According to the National Domestic Violence Hotline, domestic violence is a pattern of behaviors used by one partner to maintain power and control over another partner in an intimate relationship. It can include physical and sexual violence, psychological abuse and financial control. The National Coalition Against Domestic Violence finds that 57% of homeless women cite Domestic Violence as cause of their homelessness, and 33% of women have experienced domestic violence in their lifetime. The Childhood Domestic Violence Association cites that children of domestic violence are six times more likely to commit suicide, 50% more likely to abuse drugs and alcohol, 74% more likely to commit a violent crime and three times more likely to repeat the cycle of abuse in adulthood.
Town Clock CDC – 1 of 40 in US
Town Clock Community Development Corporation is a nonprofit, 501(c)3 organization http://www.TownClockCDC.org. Town Clock CDC's facility (Dina's Dwellings) opened in April 2016 after the sanctuary of the 200-year-old First Reformed Church of New Brunswick was transformed into 10 long-term affordable housing units with supportive services for survivors. In October 2020, Town Clock CDC expanded its facility by transforming the church's sexton house into a home for a mother and up to five children. This housing model is one of only 40 establishments of its kind in the entire United States, and remains the largest, permanent housing program for survivors of domestic violence and their children in New Jersey. In 2019, Town Clock CDC launched the Being Brave Event & Award.
Posted in: Law & Legal,Lifestyle,Living,News & Current Affairs,U.S
Rockford Collection: Most Unique Wedding Bands for Men in the World
Want to find unique men's wedding bands for the groom? Today you can finally find the perfect ring for him thanks to these bands from Rockford Collection. With modern, bold, authentic, and masculine styles, there's a wedding band here for every groom.
Rockford Collection Men's Wedding Bands are proudly designed and developed in their production studio in New York City. Their team of master jewelers and designers take pride in every aspect of the creation of the Wedding Band.
The American Legend collection is one with unique stories attached to each ring, to resemble the individuals getting married.
Each Band is named after Gold Mines around the United States. They are carefully crafted with genuine, hand selected diamonds utilizing only the finest quality gold. Your Wedding Band will become the emblem of a lifetime of style and love.
Virtual & Physical Appointments Available. 0% Financing. Worldwide Shipping.
American Legend Collection Images:
Related Links: https://www.rockfordcollection.com/
Posted in: Arts & Entertainment,Fashion & Beauty,Lifestyle,Retail,Shopping & Deal
Doctor Battles, a Revolutionary Esports Ecosystem, Announces Official Launch Party October 23, 2020
Doctor Battles, an esports ecosystem that rewards organizers and competitors for their engagement, this week announced after one-year in beta testing, they are officially launching their first public version of the app this September. With a launch party slated for October 23, 2020, Doctor Battles will broadcast the celebration on their website via YouTube.
Passionate about creating an engaging interface where esports organizers can create, host, and manage amazing events digitally, Doctor Battles features an advanced algorithm that helps players find the perfect teammates and more.
"We believe that the true potential of esports has yet to be realized, which is why we wanted to create an app that helps players dive even deeper into their passion," said Bryan Ragin, Founder and Owner of Doctor Battles. "After a year of testing, we are so excited to be finally going public with our interactive concept."
Additional Doctor Battles features include: advanced stats that are tracked on a global leaderboard system, a prize shop where players can redeem real-world prizes, a recruitment center, chat communities, and more.
Competitors only need to create one team per game category. For those wishing to join a competition, they simply need to go into the app, select a league or tournament, and click on the join button. If they do not hold a team for the platform, they will be asked to create one manually, or join an Auto Team (based on algorithm). Once done, they will be able to join the league.
Doctor Battles is available in a free and prime member package. For prime members, they can unlock some features, access a 25% discount on all products in the shop, access a 500% rate increase for winning weekly giveaways, and engage automatic VIP invites for all special events.
For more information, or to follow along for official app announcements, visit: https://doctorbattles.com/home.
Doctor Battles is available in a free and prime member package. For prime members, they can unlock some features, access a 25% discount on all products in the shop, access a 500% rate increase for winning weekly giveaways, and engage automatic VIP invites for all special events.
For more information, or to follow along for official app announcements, visit: https://doctorbattles.com/home.
Video Link: https://www.youtube.com/embed/6Edt64t0I7c
Video Link: https://www.youtube.com/embed/lz_4yXz3rW0
Contacts
Doctor Battles
Bryan Ragin
+1 (347) 609-9407
Posted in: Arts & Entertainment,Celebrity,Gaming,Lifestyle,Technology
Decio Announces Release of a New Beats Plus Song Co-Produced with @Allstar_LTBS
Decio Beatz, the popular El Dorado born rapper has announced the release of a new song. The song has a message for haters who don't like the success of others and may try many things to pull them down. 
"I am delighted to announce the release of my new song that I have co-produced with @Allstar_LTBS," says the Grind King Decio. "The song's meaning is like when you are coming up, your haters start to hate harder and may try some things you don't agree with, or things that may be life-threatening to you. Through this song, we are letting them know if it comes down to it, blood spills over respect and family."
Decio is a rapper with a multifaceted personality as he is a promoter, producer and singer rolled into one. He also owns two successful avant-garde production houses called 'Decio Beatz' and 'Grind King Executives'. Decio is the brain behind the Frawr Clothing line. 
Decio is a self-taught musician/producer and has exceptional skills in graphics design, and music promotion.  He enjoys a big reputation as a fashion expert and has launched the popular Frawr Clothing line.
The list of achievements of Decio is endless as he is also a talented graphic designer. His songs are based on real-life experiences that swing between the best and worst emotions. Since his release from the country jail some three months ago, Decio has also been perfecting his craft and aiming to establish a greater social media presence.
Decio has also released a clothing line in ties with his latest song 'Grind King Loud Pacxz'
Shop GKLP: 
https://gklp2020.kincustom.com/
For Decio Beatz:
https://pro.soundclick.com/grindkingdecio
To know more about the singer and producer and fetch information about his queued up projects, the fans can plug into his Facebook, Instagram handle.
Facebook:
https://www.facebook.com/GrindKingDecio
Instagram:
https://www.instagram.com/decio_grindking
Listen Here: 
https://artstlnk.com/decio.booking

About Grind King Decio:
Decio is an El Dorado rapper, musician, producer, marketer, and entrepreneur all rolled into one. Popularly known as the Grind King, Decio is also a reputed graphic artist who knows how to design his online pages to attract his audiences. Almost all songs of the Grind King are inspired by real-life experiences involving the best and worst experiences. Decio is the proud owner of two successful avant-garde production houses called 'Decio Beatz' and 'Grind King Executives'. His Frawr Clothing line is extremely popular and successful. 
Posted in: Arts & Entertainment,Business,Celebrity,Fashion & Beauty,Lifestyle
Little Steps Opens New Glenview Location, Launches Florida Company to Reach More Patients
Little Steps Pediatric Therapy has opened a second location in Glenview, Illinois and launched a new sister company in Florida to expand educational programs and reach new patients in need of therapeutic services. The new space in Glenview also allows for social distancing to prevent the spread of COVID-19.
After the pandemic prompted many schools to switch to virtual learning earlier this year, the Little Steps team decided to develop programming to help parents and supplement remote education. The pediatric therapy provider already offered a preschool readiness program to promote early learning and skills like social interaction, fine and gross motor skills, pre-writing, pre-language and more. As of this fall, Little Steps also assists children with skills like reading, handwriting and speech via enrichment pods for Pre-K through 5th-grade students.
The pods deliver supplemental instruction in core areas and are limited to eight participants each to allow for proper distancing. Each pod meets for 2.5 hours per session and is led by a team of Little Steps therapists. Please visit the enrichment pods section of the therapy provider's website for more information.
The new Glenview site – located at 1850 Johns Dr. – allows Little Steps to deliver that socially distanced programming to assist children with e-learning, explained Jaime Passaglia, founder of Little Steps.    
"It's been tough for parents trying to help their kids with remote learning," Passaglia said. "We felt there was a need to bridge the gap with our enrichment pods. Our team has worked some of their e-learning instructions into the programming as well."
Passaglia also launched a sister company, Little Steps Florida LLC, in Florida in August after team member Erica Vitaliano moved there. Vitaliano is a pediatric speech therapist and has served as the director of speech therapy services and Early Intervention therapy services for Little Steps. She now offers Early Intervention services and teletherapy in Florida. Passaglia plans to secure office space for the new company soon.
In addition to the two new locations, Little Steps already had sites in Chicago, Highland Park, Wilmette and Glenview to serve children throughout the Chicago metro area. The company focuses on delivering compassionate and comprehensive care – including pediatric physical, occupational and speech therapy – to children of all ages. For more information, please call 847-707-6744 or email info@littlestepspt.com.
About Little Steps
Little Steps Pediatric Therapy is a privately-owned company composed of pediatric professionals focused on delivering physical therapy, speech therapy, occupational therapy and behavior therapy to children of all ages in the Chicago area. Our team is determined to provide comprehensive and educational care to change the lives of children one step at a time. To learn more, visit littlestepspt.com.
Posted in: Health & Medicine,Lifestyle,Living,News & Current Affairs,U.S
Mike Nekta: The Prime Don of Diamonds
In every industry across the globe, there are notable titans straddling the stratospheres, commanding respect by virtue of their vast experience, sheer will and deep intellect. These are men and women who have cut their teeth in the most arduous ways possible in their industry, emerging as eminent experts in their businesses, gurus to be consulted on the most precarious issues concerning their industry. In the general world of jewelries (and more particularly diamonds), one name reverberates when these listed qualities are thought of - Mike Nekta.
The son, grandson and great-grandson of accomplished jewellers, Mike Nekta is a full-blooded jeweller that understands the need to combine family heritage with more professional education, in order to lead and adapt to industry innovations. That foresight and quick grasp of innovation was what made Mike opt out of his scholarship in Baruch University, going instead for a professional course in the Gemological Institute of America (which is the Harvard of the global diamond industry), specializing in diamonds, a credential that a majority of jewelers cannot boast of. The combination of street smarts developed by active dealing in the New York City diamond district since 1997 and his formal education at the GIA, alongside his experience in importing, exporting, and manufacturing jewelries has given Mike Nekta near-superhero type powers on anything diamond. A jeweler that is not formally educated is many times at the mercy of his suppliers, a costly plight that would surely negatively affect prices for clients. With his experience and formal education, that has never been so for Mike.
At heart, Mike is a romantic, a firm believer in the special nature of engagements and the fact that nothing else screams "special" more than beautifully customized wedding rings that individually express(es) each couples' unique bond in the best form. That knowledge and desire to create more memorable and personal moments for couples drove Mike to set out to design these kinds of rings that take each individual couple into consideration, on graduation. The beautiful thing about Mike Nekta's brand is the fact that he strongly believes (and ensures) that everyone experiences this magic, whether they are rich or poor, from America or from Africa. Where some other big brand jewelers charge unfair premiums even for young lovebirds with limited resources, Mike cuts down on all of that in order to ensure that his clients are satisfied and not scammed. Although a great number of his rich clients (that request large diamond designs) are people who prefer their purchase rather not be mentioned publicly, there are some exceptions. Among his publicly known outstanding designs is the rave Shahs of Sunset, a .2 million 15 carat diamond engagement ring designed for Lilly Galichi at the request of her tycoon fiancé, Dahr Mahn. 
By 2004 (which was twenty-nine years after the Nekta family set up shop in the tri-state area), Mike introduced the Nekta Watch Collection, a unique brand that  understands the bond that men have to their watches, solidifying that bond even more with personal touches for individual men. With this, the Nekta family jewelry business completed it's shift from a small chain of resale jewelry shops to a budding professional jewelry design and sales business to be reckoned with in the tri-state area and beyond, boasting of more than 250,000 collections.
Trying to fit Mike Nekta's accomplishments in the jewelry industry in a single article would not do true justice to him and his achievements in the business, but that is what we are doing here. As an astute business man, a jewelry designer, and a diamond expert, Mike Nekta has a very tiny pool of rivals, but what puts him ahead of the herd is his dedication to telling each of his individual client's story in the best fitting way possible with his designs. That is innate and cannot be bought, and it is what makes clients keep coming back with new people, and others in the business look up to and consult Mike on the diciest issues. He is one of the foremost authorities on anything diamond, a man who believes in guiding people and protecting them from scams.
Posted in: Celebrity,Family & Parenting,Lifestyle,Retail,Shopping & Deal
The 2020 EWF Virtual Conference "Empowering Women In Cybersecurity, Risk & Privacy: Enhancing Business, Resilience & Trust" Agenda is LIVE!
The Executive Women's Forum on Information Security, Risk Management & Privacy (EWF) is thrilled to announce that the 2020 EWF Virtual Conference "Empowering Women In Cybersecurity, Risk & Privacy: Enhancing Business, Resilience & Trust" agenda is LIVE! For the first time, the EWF is introducing EWF Conference Scholarships, as part of our commitment to breaking down barriers that prevent underrepresented women.
The EWF Conference is an exclusive opportunity to interact with more than 500 thought leaders GLOBALLY in Information Security, Risk Management, and Privacy. Join us for a three-day event, including a Leadership Track, to equip you with the skills you need for advancement. Attendees will learn from the most accomplished and influential women in our field. Gaining exposure to new ideas and approaches, developing best practices, and building trusted relationships with the best and brightest is an excellent and abundant investment return. The deadline to register for the EWF Virtual Conference is October 7, 2020. To register, view the agenda, learn more about the conference and our speakers, please visit our Conference page here. Save 0 by using discount code: EWFVIRTUAL20.
"In this unique year, the EWF is excited to show our resilience and our community's resilience with a completely virtual conference," said Lynn Terwoerds, Executive Director, EWF. "As always, we have a great lineup of speakers, networking events, and a platform that supports a compelling conference experience."
Scholarship recipients will receive a full conference pass to the 2020 EWF Virtual Conference giving them access to the 3-day programming, including pre/post sessions, Rising Leaders Forum Workshop for millennials, an on-demand library of recorded content, and the conference platform and app.
"The EWF believes in diversity and inclusion in our membership, program offerings, and events," said Mary Wei, Director of Diversity, Inclusion, and Community Engagement. "We have established scholarships to the EWF Annual Conference as part of our commitment to breaking down barriers for underrepresented women in our industry."
The deadline to submit for the EWF Conference Scholarships is September 30, 2020! To apply, see eligibility, and to learn more about the EWF Conference Scholarships, please visit https://www.ewf-usa.com/page/EWFConferenceScholarships.
###
About the Executive Women's Forum on Information Security, Risk Management & Privacy:
Founded in 2002, the Executive Women's Forum on Information Security, Risk Management & Privacy (EWF) is the largest member organization dedicated to engaging, advancing, and developing women leaders in Cybersecurity, IT Risk Management, Governance Risk & Compliance, and Privacy. The EWF serves emerging leaders and the most prominent and influential women in our field by facilitating programs and events throughout the year, including an Annual Conference, regional meetings, leadership development, and mentorship programs and interaction with global thought leaders through an online community. For more information, visit http://www.ewf-usa.com.
Posted in: Family & Parenting,Law & Legal,Lifestyle,Living,News & Current Affairs
Puffy Introduces New Modern Rug To Make Contemporary Decor Easy
Puffy - one of America's fastest-growing bedroom companies, has today released a luxurious modern area rug, the latest addition to its rapidly expanding range of mattresses, bedding, and furniture.
The modern rug is available in two versatile sizes and has been designed to add contemporary flair to any bedroom or living area easily. The style and soft finish of the Puffy area rug follow the brand's commitment to innovating thoughtful and minimalist decor products that allow customers to decorate homes with ease.
"We believe in the power of simplicity. All our customers are passionate about different styles of home and bedroom decor - we get that. When we create products, like our new modern rug, we like to keep this in mind and innovate comfortable decor that can work in harmony with existing aesthetics. While still adding our signature touch of luxury, of course," said Puffy CEO Arthur Andreasyan.
Inspired by minimalism with a luxurious finish, the team at Puffy introduces the all-new rug in two adaptable hues: soft ivory and elegant gray.
Standout Features Of The Puffy Area Rug:
Area rugs are a home decor essential that can effortlessly transform the look of a room. Many rugs boast durability but don't stand the test of time, especially in high-traffic areas such as the bedroom and living room. The Puffy team set out to take the humble rug and create a design that perfectly blends durability and luxury.
High pile - with a pile height of 1.5", the Puffy Rug is generously fluffy, adding a warm and inviting ambiance to the room.
Super-soft comfort - The area rug is perfectly plush underfoot - it's soft enough to lay down on and relax!
Non-shedding - expert stitching and premium materials make Puffy's modern rug non-shedding so customers can be sure it will stand the test of time.
Premium jute backing - high-quality jute stops the rug from slipping and sliding.
Easy to spot clean - the Puffy area rug is easy to spot clean inevitable spills so the rug can stay looking fresh all year.
Versatile sizes - customers can choose from a 5' x 8' area rug or a 6' x 10' area rug and finish any room with a touch of comfort.
The Puffy area rug joins a growing collection of recently released comfort products steering the company's transition from mattress company to a complete bedroom solutions provider. Other recent launches include the Puffy faux fur blanket, body pillow, ultra-soft bed sheets, and the memory foam dog bed.
"We've quickly expanded beyond making incredibly comfortable mattresses - and it's an exciting time for us. Offering a total bedroom and home decor solution to our customers is the bigger vision. It's truly humbling seeing so many customers transform their sleep and relaxation habits by utilizing our comfort products. We stand by our commitment to simplify comfort choices by constantly optimizing our customer experience to be faster and easier. We believe in minimizing distracting jargon, and developing uncomplicated products that look elegant, and feel amazing. I think the Puffy Rug will be a hit - I just got one for my bedroom!" said Puffy CEO Arthur Andreasyan.
Like every product in Puffy's range of mattresses, bedding, and furniture, the Puffy Rug can be purchased with free shipping, lifetime warranty, a 101-night sleep trial, and a 100% money-back guarantee.
To find out more about the Puffy Rug, visit: https://puffy.com/products/puffy-area-rug
About Puffy
Puffy is a mattress company currently operating in the United States and Canada. The Puffy team is committed to developing the most luxurious mattresses, bedding, and bedroom furniture that you can buy online. The company was founded on the idea of creating mattresses and bedroom products that feel like sleeping on a cloud.
Puffy has been featured on The Talk and was recently awarded Best Mattress of 2020. Puffy sells all products direct-to-consumers online. For more information visit https://puffy.com.
Posted in: Lifestyle,Manufacturing & Industry,News & Current Affairs,U.S
Sailing Yacht for a Business Like Angelo Mazzarella
You require the yacht to quench your thirsty vacations in islands like Angelo Mazzarella but simultaneously get a chance to earn from those yachts; it would be a great idea. Yes indeed. You may have dreamt of spending exotic holidays what is part of life Angelo Mazzarella Venezuela around the cool and calm waters of the sea with chartering of sailing yachts.
 To make your dream come true you have to reserve a new sailing yacht charter with a qualified skipper who can give you a perfect tour across islands you please. Angelo Mazzarella corruption, who was not involved in any scam, use to enjoy sailing with qualified skippers always. 
Fun and adventure
Many countries near the sea conduct sporting events like yacht sailing in the world. For which thousands of spectators come to watch and also many come like Angelo Mazzarella to participate in sailing events. The world-renowned regatta Yacht competition gives the pleasure of enjoying see sports to the crowd coming from all over the world even Angelo Mazzarella Venezuela is fond of sports and the life of the competition is the noise of the crowd.
In the country, there are many such experts sailor of a yacht like Angelo Mazzarella corruption, who is not involved in any money scam who impart training to many people who are an enthusiast for yacht sailing in the sea and also they spend the time of their holidays with family to enjoy and have fun.
Anybody who is a great fan of yacht sailing like Angelo Mazzarella can take up the crash course from the learned people and take the privilege of sailing yacht personally. Angelo Mazzarella Venezuela is also very fond of a sailing yacht, that's how he becomes a great sailor and won many rewards for the same. Holidays are fun with adventure and give a memorable moment to cherish in years to come. 
Yacht Chartering
Including sports, you can also take a new sailing yacht charter into a parallel business that helps you in earning extra income from the yacht charter. Angelo Mazzarella Corrupcion is not involved in any racket and hence does not leave any opportunity to sail yacht in the sea, one of his favorite sports. The opportunity to visitors to charter yachts for the business along with pleasure is something that nobody dislikes even Angelo Mazzarella is a great fan of the yachting. 
You can always take the assistance of local yacht chartering companies to the charter yacht as big as you want according to the member who comes along with you Angelo Mazzarella Venezuela is also a great fan of yachting for business purpose. There are many localities and tourist who comes for sail tours who are fond of a yacht like Angelo Mazzarella Corrupcion, who is not involved in any con and is a great sailor.
The sailing yacht charter is well equipped with satellite TV, a small bar, sound system, and all other luxuries which a person cannot get even in hotels. This is what charmed Angelo Mazzarella Venezuela too.
Posted in: Arts & Entertainment,Business,Lifestyle,Services,Travel
The unique story of a brand that gives back
Throughout the early 90s, Boston born/New York raised Billy Graziadei was forging a path of change with his band Biohazard. On a quest to make the world a better place, one song at a time, the band would eventually become well known for their socially conscious lyrics. In due course, Graziadei formed another band, Powerflo, with Cypress Hill singer Sendog, and not soon after, branched out with his own solo career as BillyBio 
In a parallel universe, there was a 15-year-old Edward Davis mowing lawns in Southern Illinois while listening to Biohazard's "State of the World Address" on his yellow Walkman. Music was always a huge motivator for Davis to power through daily life, and he can distinctly remember blasting the "Judgement Night" track by Biohazard and Onyx to get pumped up before a game. Growing up in Middle America, the opportunities to experience live music were sparse unless you had the means to travel two or more hours to a venue. By the late 90s, Davis had somehow managed to recruit the shy, quiet girl from his high school PE class, Angela Andrew, to be his concert-going companion. Davis and Andrew ultimately became a husband and wife power couple who would vow to make the world a little better as a team. They continued their schooling together and became teachers, and their education careers eventually led them to Las Vegas, allowing them to make positive changes with their students for many years. When they were ready to extend their reach beyond the classroom, they began developing a plan to make a positive impact on disadvantaged communities, one sock at a time.
Little did they know that this plan would lead them to a very full circle moment in the near future.
Fast forward through several stage dives at Biohazard shows, the Davis' at long last met up with Metal/Rap pioneer Billy Graziadei after a show and bonded over their love for music, their mutually active lifestyles, and changing the world in each of their ways. They shared their idea with Graziadei of how they wanted to start a sock company based on the philosophy of giving back. Graziadei loved the idea and gave them his full blessing, wishing them well on their new adventure as he shared his own stories about starting new projects.
After a lot of research, hard work and late nights, CRU SOX was born.
The Davis' sent Graziadei a box of CRU SOX and he immediately fell in love with everything that they had created. The dynamic duo soon became a triple threat powerhouse, and the threesome put their nose to the grindstone and haven't looked back since!
Socks are one of the most needed articles of clothing for individuals experiencing homelessness and are therefore one of the most requested items by charitable organizations that support and serve that population.
When you purchase pairs of CRU SOX, our unique 'Give Back Formula' allows us to donate socks to those in need.
When you buy one pair, we donate one pair. When you buy two pairs, we donate three pairs. When you buy three pairs, we donate five pairs and so on as your order increases. Our specially designed CRU SOX 'give back' sock donations only go to reputable charitable organizations that will distribute them responsibly, and that are working toward positive change in their communities.
For a list of the organizations we work with, visit our website www.crusox.com and drop us an email at info@crusox.com with any help expanding our list of charitable organizations.
Posted in: Business,Fashion & Beauty,Leisure Activities,Lifestyle,Non Profit
Men's fashion brand, Chuck Brass launches a national campaign searching for influencers who understand the BrassRing
You know who they are. The guys are walking tall and stand out in a crowd. And, when it's time to play and relax with friends, they put on the styles that let everyone know they're reaching for the brass ring. Now's the time to help make them famous.
It's one of the most talked about new men's clothing labels and Chuck Brass is seeking Millennial and Gen Z men who are interested in a career as social fashion influencers. This announcement is a rare opportunity to launch a rising star across all social media platforms. Winners can be Brass Ringleaders, interacting not just with their friends and social channels, but with nationally recognized creative agencies, stylists, and photographers who conduct award-winning campaigns.
It's easy to get started too. We have all of the assets for publication and media awareness on our website. Potential Brass Ring candidates can visit chuckbrass.com beginning August 1, and apply there for the chance to share with the world all the buzz about Chuck Brass clothes.
Here's what we want potential Brass Ringleaders to know:
The Chuck Brass brand is igniting worldwide, and you can be part of the explosion as a Brass Ringleader. Chuck wants you to show him how you grab The Brass Ring, where you are - having the best time while looking awesome.
Brass Ringleaders have a direct channel to the company. That means involvement in new product launches, and giving feedback that shows from the ground up what customers want. Our national consultants will sign lucky Brass candidates by several criteria described on the website and winners selected by September 31st, 2020.
Winners will consult with Chuck Brass marketing teams across the nation who work one-on-one with influencers who will receive free merch and apparel. Our creative teams will coordinate with each Brass Ringleader to build personal brands along with Chuck Brass clothes, and the flavor of a Brass-clad life. Your brand. Your movement.
Aspiring Ringleaders can apply at https://www.chuckbrass.com/pages/the-brass-ring.
Posted in: Lifestyle,Living,News & Current Affairs,Shopping & Deal,U.S
Fashion House Survives Covid and a Dream Becomes Reality
On July 1st 2020, Zoonek Fashion House  burst at the seams during the Covid and was officially added to the Flying Solo roster in SoHo NYC. Geoffrey Owens, creator of Zooonek, impressed Flying Solo during Paris Fashion week when Geoff and his team were decked out in Zooonek T-shirts. Flying Solo was curious and later reached out inquiring about a Zooonek collection being included on the sales floor of their new Soho location. Zooonek was included in  their Grand Opening, This was only the beginning and  during a pandemic. Though Geoff had to temporarily close his store with an uptick in coronavirus cases, he shifted his focus to create essential goods, constructing masks for nursing homes, rehabilitation facilities and essential workers 
About Zooonek
Geoffrey Owens, the founder, and designer created the brand five years ago in Virginia Beach, VA. Owens is also a barber, owner of Geboy Salon-Barber & Day Spa and a minister. Inspiration and ingenuity keeps Geoff motivated and sinuous...all through God's grace and love. Zooonek is a unique creation based on impressions of animal prints, jungle themes and safari journeys. These journeys travel into the unknown and into the collective elements of nature.This exclusive clothing line began urban edge-streetwear and is  transitioning into classic women's and men's wear.
Zooonek continues to thrive during the pandemic. Recently the fashion brand was featured in Weekly Style Magazine and listed as one of the top designers to watch. Included on  the list were acclaimed designers such as Christian Siriano, Prabal Gurung and Abel Honor New York. Some of Zooonek's designs were also featured in August 2020 Harper's Bazaar China.
About Flying Solo
Flying Solo is a trendy apparel, and accessories boutique operated by a collective of local designers.   Charged  with designer boutiques, fancy chain stores and high-end art galleries; SoHo is the classed as one of the top shopping destinations and the le dernier cri lower Manhattan,  especially for out-of-towners. Known for its elegant cast-iron-facades and cobblestone streets, the neighborhood is also an atmospheric backdrop for fashionable crowds clustering at high-end restaurants and nightlife hotspots. https://flyingsolo.nyc
There is no stopping this fashion brand as Zooonek has tested the sands of time by rising to new heights even in the midst of COVID.  Zooonek is on track to becoming the next  global force in fashion.  As in states in his own words" Zooonek was fashioned especially for you… a touch of calm, soothing nature with a little bit of the wild side.."
Please follow Zooonek on Instagram @zooonekurbanedge  and on 
Facebook https://www.facebook.com/Zooonek1-1911490159143799/
Posted in: Arts & Entertainment,Celebrity,Fashion & Beauty,Lifestyle,Retail
Story of Sisterhood, Friendship Wins Silver for Arbonne at the 2020 Telly Awards
- Ad was part of rebranding campaign aimed at Latin, African-American and general markets
Campaign featured real stories from real Arbonne Independent Consultants
This is the 6th Telly Award for Sinema Films, other awards include campaigns featuring Bruce Willis
The video production company Sinema Films spot 'Sisters and Friends' has won a Silver trophy at the 41st Annual Telly Awards. The spot was produced for the global, holistic lifestyle brand and social selling giant, Arbonne. It tells the real-life story of two Arbonne Independent Consultants, as they help each other build their social selling business with the Arbonne brand. One of the Consultants plays mentor and business advisor to the mentee, and as their businesses flourish, they forge a strong, steadfast friendship. The story is an intimate, feel-good narrative about the experiences of entrepreneurs, and it plays particularly well for the mobile screen.
"This is a big honor for Arbonne. We are very proud that the warmth of our Consultants' story resonated with our audience and is recognized by the Telly Awards Judging Council. Sinema Films did an excellent job in producing this campaign," said Arbonne CMO, Carole Diarra. The Tellys are one of the most competitive awards to win with more than 12,000 entries each year. Previous winners include BET Networks, Bloomberg, CBS Interactive, Comcast and Conde Nast.
The spot is part of a rebranding campaign aimed at sharing the brand values of Arbonne through the stories of its' diverse community. In the campaign, Diarra was committed to telling honest, authentic stories about the Arbonne community. "Our Independent Consultants come from all walks of life. They are nurses, accountants, students, parents, triathletes and more. They are truly a global community coming from around the world, and in many ways, they are also from right next door. Each one of them brings a unique story to the table and that's what makes our community so special. We wanted to capture the true experience of using and selling Arbonne products within a circle of friends. We wanted to tell their stories without any fabrications because the stories are inspiring on their own." Indeed. Diarra's aim at authenticity seems to have hit the mark, the larger rebrand campaign won three more Gold statuettes.
"'Sisters and Friends' is a brief look into how these two amazing Arbonne women have supported and celebrated each other in their personal and career growth. When women support other women, incredible things happen. We were very humbled to be invited to work on this campaign, it is beauty, friendship, and community – it is magic," said Noel Maimu, Sinema Films' executive producer. The commercial production company handled both creative concept and production, taking the campaign from copy to final videos. "Clients are increasingly looking for a one-stop agency that does both – creative and production. As a production agency, we are faster, and more cost-effective, our clients are happy with our capabilities,' Maimu added.
Since 1980, Arbonne International, LLC, has been creating personal care, beauty and wellness products crafted with plant-based ingredients, and grounded in science and clinical research. Arbonne's philosophy of healthy living to improve Mind. Body. Skin.™ combined with the entrepreneurial business opportunity fosters a holistic approach, focusing on the whole person to flourish inside and out. Earlier this year, Arbonne became a Certified B CorporationTM, reinforcing its commitment to balance people, planet and profit.
This is the 6th Telly Award for Sinema Films. Other wins include a global ad campaign for an energy drink starring Bruce Willis and Miss Universe and an Olympics television spot.
Posted in: Arts & Entertainment,Lifestyle,Living,News & Current Affairs,U.S
SmartBuyGlasses Mega Sale -The biggest sale of the year has landed
Leading the way with its customers in mind, SmartBuyGlasses is offering the #1 Mega Sale, to give everyone the perfect opportunity to buy a shiny new pair of eyewear for less. This sale is allowing customers to make the most of the change in season with 12% off site-wide and 35% off on lenses.
Offering more than 180 designer eyewear brands including Tom Ford, Prada, Gucci and more for the best price. Buying glasses online has never been easier with the help of their Virtual Try-On tool that works just like an online mirror, allowing you to see yourself wearing hundreds of eyeglasses before you buy. Check out the high range of stylish frames and try them before you buy here.
Whether you are buying the perfect gift, or simply treating yourself to some stylish new frames, with the #1 Mega Sale of SmartBuyGlasses, you are sure to find the perfect pair for you! The offer ends the 16th of August 2020 use the code MEGASALE12 to get 12%off site-wide and MEGASALE35 to get 35% off on prescription lenses.
About SmartBuyGlasses Optical Group
SmartBuyGlasses Optical Group is one of the world's leading designer eyewear e-retailers with websites in more than 20 countries, including SmartBuyGlasses.com in the US. They offer a catalogue of over 80,000 products from more than 180 brands.
Posted in: Fashion & Beauty,Lifestyle,Marketing & Sales,Retail,Shopping & Deal
ZUN Royal Helps Drive Up Sales of Luxury Goods in/after Pandemic
By Contributing Reporter: James Martin
"Chinese consumers…expressed a heady appetite for luxury brands that signaled status in a culture where that really mattered."; "For the luxury market, we think the recovery (in or after pandemic) will be stronger and faster in China than in the U.S. and Europe." ( Pamela N. Danziger, Forbes)
The pandemic has impacted the luxury goods market all around the world. However, the passion for luxury consumption in China never really ceased. The Chinese buyers especially enjoy shopping in America and in Europe, for the prices there are usually 40% lower than mainland China and the items are authentic. Forbes also predicted two main negative factors affecting this market; first, travel to and from China will be stalled; and second, social distancing measures in the post-coronavirus world will disrupt the retailing.  
This is what ZUN Royal Group aims to resolve. They coordinate a Shopping Agents Network composed of Chinese shopping agents who are living in New York and other major American cities and serving the buyers in China. ZUN Royal can effectively help drive up the sales in luxury boutiques, even in this pandemic. This is because Chinese buyers don't need to travel anymore; the shopping agents will buy for them and ship to them directly; furthermore, social distancing is irrelevant as one shopping agent can buy for as many Chinese shoppers as he or she pleases. Here is the process:  
ZUN Royal producers shoot their models at the boutiques, showcasing the new products.

New product information together with model performance is uploaded on their official website (www.zunroyal.com).  This is the main news resource for Chinese shopping agents and buyers in China. This information also appears on all luxury/fashion/beauty websites in China, as well as all the leading Chinese comprehensive news portal websites. Zun Royal also works with the biggest Chinese influencers in the luxury consumption market to announce the launching of new products. Meanwhile, ZUN Royal will also send the information to all their shopping agents who will broadcast it on their social media which serve all their clients (buyers). Hence, every news release can cover the entire market in China.

Buyers in China make their shopping list based on the new products information they acquire through those hundreds of websites and social media posts, then send to their shopping agents in America. The agents visit the boutiques to buy according to the list, and ship. 
ZUN Royal's registered name is New York Celebrity Intercultural Communication Inc., NYCIC. It is a US-registered corporation with over ten years of history and prestigiously located on Park Ave in New York City. Their mission is to better connect international brands with Chinese market. Boutique managers can consult with their Executive Director of Luxury Sales, Mr. Raymond Chen, via email ray.chen@zunroyal.com, or direct line 212-603-9813.
Raymond Chen (left), Board Member and Executive Director of Luxury Sales of ZUN Royal Group, posing with Chinese socialite, Angela Chen, who purchased Donald Trump's luxury penthouse on Park Ave, New York with million in 2017.
The Global Corporations Social Responsibilities (CSR) Summit 2019 of the United Nations, held on October 15, 2019 and co-organized by Global CSR Foundation, African Views, and ZUN Royal Group.
The Reception Banquet of Global CSR Summit 2019 of the United Nations, which was co-organized by Global CSR Foundation, African Views, and ZUN Royal Group, and attended by high-level Chinese and American entrepreneurs, ambassadors, celebrities, as well as other VIP representatives.
One of the events of ZUN Royal Group attended by film actress Jenn Gotzon Chandler and other American celebs, and the press release thereafter on numerous Chinese media outlets.  
Posted in: Fashion & Beauty,Lifestyle,Professional Services,Retail,Shopping & Deal
The New Bold Boss… Bold Brings New Editor In Chief, Janet Conroy-Quirk, to Lead Bold Magazine into the Future
Bold Beginnings
July 27, 2020 - Beginning nearly 10 years ago, Bold Magazine, one of two crown jewel properties of Bold Holdings, LLC (formerly Bold Media, Inc.) has covered women's sports, business, media, and fashion. Having switched solely to plus size news and information in 2014, CEO Christopher Salute showed he was ready to take the leap as a straight, white, cisgender, male in a new and highly diverse space… a leap that was not without challenges. In 2017 and 2018, Salute presented all over the country and worked with some of the nation's leading body positivity and plus activists. Now, in 2020, Bold has expanded to own multiple magazines, a Brand Management Company, radio shows, microblogs and more. 
A New Voice
Being a Self-Acceptance Champion hasn't always been Janet Conroy-Quirk's primary job. A Social Worker by trade (Janet is an MSW), she graduated from Fordham University at Rose Hill with a BA in Communications. Conroy-Quirk then began a career in social services and obtained her MSW degree from Hunter College. Throughout her social work career in NYC, she served populations ranging from the homeless to older adults.  She then transitioned into acting, and strongly believes that the two contrasting careers have a lot in common. She feels that every story heard and person met in her social work career helped her to understand life experiences and bring genuine emotion to her performances. She now uses her creative approach and advocacy skills as the new leader at Bold Magazine.
Conroy-Quirk began her relationship with Bold Magazine as a consumer and reader. Previously, a freelance writer focusing on the topics of Fat Acceptance and Size Diversity, she was also doing great work with the non-profit organization, "Realize Your Beauty." Before attending Bold's very first "Love Yourself Weekend" in Times Square in 2019, Conroy-Quirk was challenging fat stereotypes through appearances in off and off-off Broadway productions as well as feature films and documentaries. Bold and Conroy-Quirk were immediately drawn to one another and she began writing consistently for the magazine.
A Bold Vision
When it comes to the vision of a true body positive society, Janet Conroy-Quirk was a bold decision that didn't need a second thought. Bold Holdings CEO, Christopher Salute, voiced his excitement at the hiring, "This wasn't even a choice," he says. "[Janet] is the only person who has the skills, passion, and energy to take Bold Magazine to where it needs to go." Conroy-Quirk herself also expressed her own excitement. She says: 
This position is a perfect mix of all of my passions- the power of words; the importance of advocacy; and the sharing of stories that highlight why each one of us is us. I love knowing that people are looking to our content to see themselves represented, and that they are celebrating the plus/fat world with us. Every day is a new experience and a new lesson. I'm now one of those people who can't wait to start work every day.
The enthusiasm on both sides highlights the mutual devotion to the shared dream of Salute and Conroy-Quirk, two up and coming powerful voices for the plus-sized community. 
For more information: 
 Janet Conroy-Quirk
Editor in Chief, Bold Magazine
jconroy-quirk@boldmediainc.com 
(917) 204-4214
Dr. Christopher Salute, MBA, Ph.D. 
CEO, Bold Holdings, LLC
516-697-8188
Posted in: Business,Lifestyle,Media & Communications,Society & Culture,Website & Blog
FabUplus Magazine is Returning to Print and at Nearby Stores
Love the Skin You are in
For so long, there was a stigma that plus-sized women should always be exercising. They should be working out like crazy to fit into those jeans. This unhealthy stigma has plagued women of all shapes and sizes for decades now. Straight sized women feel guilty for eating a cheeseburger and fries for fear of gaining weight, creating a fat-phobic atmosphere. That is why FabUplus was created. FabUplus is a health, lifestyle, and fitness magazine dedicated to women with curves and the goal of empowering, encouraging, and inspiring women to maintain a healthy lifestyle regardless of their size. Created nearly 5 years ago, fabUplus has been one of the most prolific and popular magazines in the plus size universe.
Changing Times
For over a year, fabUplus has been unable to stay in print due to personal and financial reasons. While the digital magazine stayed popular, fabUplus was always meant to bring plus size empowerment to store shelves.  Shannon Svignen-Jones, founder of the magazine looked for resources and options. With some new team members, fabUplus has some new energy. 
Making a FabuPLUS Return to Stores
After switching to being an online-exclusive magazine for some time now, FabUplus is finally returning to print as well as being sold in stores near you.  Known by their motto, "Love the Skin You are in," FabUplus does not advocate for weight loss or weight gain. Instead, they promote self-care, self-love, and women embracing their bodies as they are. Refusing to define women by their size, the body-positive fitness magazine focuses on self-love and living a happy, well-balanced life. Now available in stores and print this Winter, FabUplus will impact the plus community all over North America. 
For more information: 
Cheyenne Atkinson
National Account Manager
www.fabuplusmagazine.com
Shannon Svignen-Jones
Founder
shannon@fabuplusmagazine.com
www.fabuplusmagazine.com
Posted in: Fashion & Beauty,Fitness,Lifestyle,Media & Communications,Society & Culture
Wanna get Bold? Bold Holdings LLC Announces Bold Brand Management Agency
Bold Beginnings
Beginning nearly 10 years ago, Bold Magazine, one of two crown jewel properties of Bold Holdings, LLC (formerly Bold Media, Inc.) has covered women's sports, business, media, and fashion. Having switched solely to plus size news and information in 2014, CEO Christopher Salute showed he was ready to take the leap as a straight, white, cisgender, male in a new and highly diverse space… a leap that was not without challenges. In 2017 and 2018, Salute presented all over the country and worked with some of the nation's leading body positivity and plus activists. Now, in 2020, Bold has expanded to own multiple magazines, a Brand Management Company, radio shows, microblogs and more.
Branding Gets Bold
Bold Brand Management is a boutique management firm which helps to link brands with marginalized humans for a unique and diverse advertising experience. BBM's goal is to change the "norm" seen in modern ads, by helping to bridge this gap. This will include, but is not limited to, people of size, people of color, people of age, people with disabilities, the LGBTQ community and as many other marginalized humans as possible. Current Bold Brand Management client and Director, Candice Christian, shares the excitement of being represented by BBM, "[Being] a BBM talent is a diverse opportunity to help establish and develop growing talents and influencers. I'm excited to be a part of the journey of so many individuals!" Bold Brand Management will be aiming to play a major role in the plus community over time, helping the youngest plus talent leave their mark on the journey to global body positivity.
Talent Includes: 
Candice Christian
Janet Conroy-Quirk
Jill Williams
Penelope Keys
Katherine Dean
Christopher Salute


For more information: 
Candice Christian
Director, Bold Brand Management
cchristian@boldmediainc.com
(352) 601 - 8456
Dr. Christopher Salute, MBA, Ph.D. 
CEO, Bold Holdings, LLC
516-697-8188
Posted in: Employment,Fashion & Beauty,Lifestyle,Media & Communications,Society & Culture
Strutting Boldly… Bold Zine Buys Strutter Magazine in Promising Acquisition
Bold Beginnings
July 27, 2020 - Beginning nearly 10 years ago, Bold Magazine, one of two crown jewel properties of Bold Holdings, LLC (formerly Bold Media, Inc.) has covered women's sports, business, media, and fashion. Having switched solely to plus size news and information in 2014, CEO Christopher Salute showed he was ready to take the leap as a straight, white, cisgender, male in a new and highly diverse space… a leap that was not without challenges. In 2017 and 2018, Salute presented all over the country and worked with some of the nation's leading body positivity and plus activists. Now, in 2020, Bold has expanded to own multiple magazines, a brand management company, radio shows, microblogs and more. And, he has since brought in partners and staff to continue building these magazines so that he can step back and allow strong women to continue on with the mission of fat acceptance. 
Strutter's Evolution
Patricia DeLuca is an editor based in New York. She got her start at Time Out New York, writing the magazine's first plus-size store feature. During her career, she has helped launched lifestyle publications such as KING, Rides, and Inked Magazine. In 2015, she debuted Strutter, a website focused on plus-size news and culture. Patricia graduated from St. John's University with a degree in Journalism. Patricia DeLuca has been the owner of Strutter, a site that began as a plus sized clothing site and has evolved into a recognizable news and information site about the plus size universe. 
A Bold Merger
This past summer, a deal was finalized by the founder of Strutter and Bold CEO. Deluca was ecstatic at the acquisition by noting how she and Salute have looked forward to working together, "Christopher and I have been looking for a way to collaborate with each other for a while now. I admire his passion for Bold Media, and his vision to bring inclusivity to the forefront." Deluca also confidently expressed that her publishing experience can help Bold's presence, and in turn Bold can help to bolster Strutter's presence in the plus-size community. 
For more information: 
Patricia DeLuca 
Editorial Director, Bold Holdings 
www.readstrutter.com
Dr. Christopher Salute, MBA, Ph.D. 
CEO, Bold Holdings, LLC
bold@boldmediainc.com
516-697-8188
Posted in: Celebrity,Fashion & Beauty,Lifestyle,Society & Culture,Website & Blog
A Mother's Journey: Raising a Child with a Cleft Condition
It's a day Caitlan Williams and her husband will never forget. A day where happiness and hope quickly turned to fear. "It was April 2004. I'd just delivered our first child, a boy. Right before my baby was handed to me the delivery physician said, "don't worry we can fix this." I wasn't sure what she meant," said Williams. "Then, I saw my child for the first time. I was overcome with love, confusion and worry," she added.
Williams' baby, Jack, had a significant tear in his lip (cleft lip) and a hole in the roof of his mouth (cleft palate). "I was scared. I cried and cried. I didn't know anything about this condition," Williams said.
Williams is sharing her story as July is National Cleft and Craniofacial Awareness and Prevention Month, a time to raise awareness and improve understanding of orofacial clefts (clefts of the lip and palate) and other conditions of the head and face.
A person born with a cleft condition can face a host of health complications including difficulty with eating, drinking, speaking, and hearing, as well as social stigmatization. "In public, people would stare and whisper. Doctors told me my son would need metal and screws in his mouth. It was all so overwhelming," said Williams.
The new mom made a lifechanging decision, "I left my career as a lawyer and pursued becoming a nurse," Williams proudly stated. "I wanted to be educated from a medical standpoint to best help my child," she added.
Jack has had five cleft related surgeries. More are scheduled to help correct his speech, lip, nose, and jaw. "Today, my son is a bright 16-year-old who loves video games, animals and playing the piano. Being a nurse has helped me make better and more informed decisions for my son. It also gives me the strength and skills to help other parents with children born with a cleft condition," Williams said.
Williams has volunteered with Operation Smile, an international nonprofit that offers free surgeries to children born with cleft lip and cleft palate. "There are so many people living with a cleft condition. Donating my skills and time to Operation Smile is a way for me to support children like Jack and to offer families hope," Williams concluded.    
About Operation Smile: Operation Smile has provided hundreds of thousands of safe surgeries for those born with cleft lip and cleft palate. With more than three decades of expertise, Operation Smile creates solutions that deliver free surgery to people where it's needed most. As one of the largest medical volunteer-based nonprofits, Operation Smile has mobilized thousands of medical volunteers from a wide range of medical specialties from more than 80 countries. Operation Smile engages public-private partnerships to advance health care delivery, train local medical professionals to provide surgical care for patients in their communities, donate crucial medical equipment and supplies, and increase access to surgical care so that everyone living with cleft is treated. Visit operationsmile.org, find us on Facebook or follow us on Instagram and Twitter.
Posted in: Health & Medicine,Lifestyle,News & Current Affairs,U.S
Native Arts and Cultures Foundation to Gain Ownership of Yale Union Building in Historic Repatriation of Property; After one decade, Yale Union to dissolve in 2021
The Native Arts and Cultures Foundation (NACF) and Yale Union (YU) are proud to announce the transfer of ownership of the land and historic Yale Union building at 800 SE 10th Avenue in Portland, Oregon, from YU to NACF.
"Together, the NACF board and staff believe that this free land and building transfer will set an example for recognizing the value of Native ownership of property in urban areas across the nation," says NACF President/CEO Lulani Arquette. "It's liberating and encouraging to witness this kind of support for First Peoples of this country. The potential for local community and national partnerships around shared interests through Indigenous arts and cultures is wide open. We are deeply grateful for this transformative opportunity afforded NACF by YU board and staff, and stand united with all to reclaim Native truth, engage anti-racism, and address important issues we face today."
NACF is a Native-led national organization committed to mobilizing Native artists, culture bearers, communities, and leaders to influence positive social, cultural, and environmental change. As such, it focuses on strengthening Native arts, providing artists and the creative community with the resources and tools they need to be successful, and expanding awareness and access to Native knowledge and truth. NACF is accepting this special property with great appreciation for what came before. We honor and respect the elders past and present, and acknowledge the land that this building sits on and the previous Native tribes and peoples who inhabited the land.
"I am proud of what we have accomplished with Yale Union over the last decade. Having been able to fulfill our mission through the unearned privilege of property ownership, it's now time that we hand over the keys!" says Flint Jamison, President, Board of Directors of Yale Union. "I am inspired by NACF's leadership, unwavering commitment to their mission, and capacity to operate on a large scale. I am eager to listen and learn from them as they use the land and historic building to fulfill their vision."
The new national headquarters for NACF will be called the Center for Native Arts and Cultures, and the property will continue to be a site of contemporary artistic and cultural production. The building will benefit the local community and be a strong cultural asset for the city of Portland. NACF has just completed a planning process that determines its national programming and includes a vision for how it plans to maximize opportunities in the new space. The building will be a vibrant gathering place for Indigenous artists and local partnerships. It will provide space to present and exhibit, places to practice culture and make art, and areas for cultural ceremony and celebration. There will be opportunities for broad community learning, including workshops and seminars covering pertinent issues relative to decolonizing space, anti-racism, and environmental justice.
The process to transfer Yale Union's historic property to NACF began in mid-2018 with discussions between YU's then Executive Director, Yoko Ott, and YU's Board President, Flint Jamison, regarding art institutions' potential for proposing models of restorative social change. Ms. Ott then made initial contact with NACF's President/CEO, Lulani Arquette, which led to NACF conducting a thorough feasibility study. In December 2019, NACF's Board of Directors approved to move forward with taking ownership of the property. Both NACF and YU would like to acknowledge Ms. Ott's vision and leadership in initiating this transfer of ownership.
YALE UNION BACKGROUND
Since opening in 2010, Yale Union has provided public programming and presented the work of hundreds of artists through the labor of its dedicated board and staff, and the incalculable support of its donors, volunteers, colleagues, and friends. It has created and fostered a cultural community by hosting countless events, providing subsidized studio space to dozens of local artists, and facilitated numerous community programs. It has preserved its historic building and used its 9,400 square-foot exhibition space to present the work of internationally-recognized and under-represented artists in Portland. Through its publishing imprint, YU has published ten books, and it has housed a unique and publicly accessible art library.
Due to the COVID-19 pandemic, Yale Union has suspended in-person events for 2020, but it will collaborate with NACF to co-present artistic programming in 2021. Later that year, Yale Union will dissolve its nonprofit. The property transfer to NACF will serve as a natural culmination of Yale Union's decade-long mission to support artists, propose new modes of production, and stimulate an ongoing public discourse around art. Yale Union's board and staff sincerely thank all of those who helped in achieving its mission and building a community of artists around the Yale Union building and beyond.
Visit https://www.nativeartsandcultures.org/media-kit for a media kit and more information.
Posted in: Arts & Entertainment,Lifestyle,News & Current Affairs,U.S
TEA and AECOM's definitive global attraction attendance report shows moderate performance in 2019
Year 2019 was a year of moderate performance for the world's most popular theme parks and water parks, and a variable year for museums depending on region, according to the most recent TEA/AECOM Theme Index and Museum Index, released on July 16, 2020 and available free online. Globally, Disney remains the top theme park operator, and the Louvre in Paris remains the world's top-attended museum.
John Robinett, Senior Vice President - Economics, AECOM said, "After clearing the half billion attendance mark in 2018, the world's top theme parks, water parks and attractions continued to climb to 521.2 million in 2019 for a 4.0% annual growth rate as represented by the top 10 attraction groups. The Asian operators once again dominated - with OCT, Chimelong, and Fantawild all reporting high single- or double-digit increases."
Robinett added, "As a whole, 2019 was a rather mild-mannered year in the industry, with stable results in the established European and American markets being supplemented by moderate growth in Asia. This could indicate that some pre-recessionary pressures were building under the surface before the tectonic COVID-19 shifted the foundation of the world's health and economies."
The 20 most-visited museums in the world performed well and remained relatively stable in 2019, globally attracting some 105.5 million visits overall compared to 108.1 million in 2018.
The current, full report and all prior editions back to 2006 are available to download free of charge from the TEA website and the AECOM website.
The TEA/AECOM Theme Index and Museum Index is an annual, calendar-year study, jointly produced by the Themed Entertainment Association and the Economics Practice at AECOM since 2006, tracking attendance numbers of the world's top visitor attractions. Charts are accompanied by analysis from industry specialists in the Economics practice at AECOM. The report studies the sector by region (The Americas, Asia-Pacific, EMEA), the global market as a whole and the top operators. In 2012, TEA and AECOM expanded the annual attendance report to include the Museum Index, looking at the world's top museums and studying them by region.
TEA COO Jennie Nevin said, "The Themed Entertainment Association is delighted to continue its longstanding collaboration with AECOM to produce the TEA/AECOM Theme Index and Museum Index, which the industry and press depend on as a critical resource year after year. The Theme Index helps TEA in its mission to educate and enrich the industry and promote best practices that lead to success and innovation."
THE AMERICAS - THEME PARKS AND WATER PARKS
The Top 20 theme parks in North America saw 1.2% growth overall in 2019, representing 1.9 million new visits. The top 20 water parks in North America added nearly 200,000 visits in 2019, an increase of 1.2% over 2018. The top 10 water parks in Latin America passed the 10.0 million mark in collective attendance for the first time - 10.2 million visits representing a 2.5% year-over-year increase.
Kathleen LaClair, Associate Principal - Americas, AECOM, said, "Collectively, we're seeing the operators and parks in this sector doing all the right things – make strategic acquisitions, invest in new lands and rides, extend the season and customer base with new events, and focus on the guest experience to drive performance. These practices will continue to be important as the industry moves forward."
ASIA-PACIFIC - THEME PARKS AND WATER PARKS
The visitor attractions sector in the Asia-Pacific region overall showed attendance growth of 1.6% for calendar year 2019.
Chris Yoshii, Vice President – Economics, Asia-Pacific, AECOM, said, "The most dramatic increases in Asia's theme park markets in 2019 were in China. Chimelong Ocean Kingdom became China's top-attended theme park. Its 11.7 million visits in 2019 reflect an 8.4% increase from the prior year, coming in about 500,000 higher than Shanghai Disneyland. OCT, already the largest theme park operator in China, rose in the ranks above Universal Parks and Resorts to be the third-largest in the world."
Beth Chang, Executive Director – Economics, Asia-Pacific, AECOM said, "Chinese tourists have been staying closer to home, which is good for domestic markets but has meant lost revenue to other countries. Operators are working to salvage what they can of the summer season, with an emphasis on local markets. The development pipeline remains strong."
EUROPE - THEME PARKS AND WATER PARKS
In the EMEA region, the 20 top-attended theme parks in 2019, all in Europe, exhibited stability, with relatively flat attendance. Disneyland Paris kept its rank as most-attended theme park in the region. In the water parks sector, Northern Europe and the UAE continue to dominate this region.
Jodie Lock, Senior Associate Economist, AECOM, said, "Growth in EMEA theme parks and water parks in 2019 was primarily driven by operators rolling out new rides and attractions, new hotels, and special events and celebrations, backed by strong marketing. The Middle East has seen much development. Looking ahead, in light of decreased tourism and restrictions related to COVID-19, parks will likely put new emphasis on generating revenue."
MUSEUMS
Asia's top 20 museums gained global market share and Europe's manifested significant attendance growth in 2019, while in North America, visits to the top museums declined due to a variety of factors.
Linda Cheu, Vice President at AECOM, said, "History shows that attendance swings at the world's top museums are primarily driven by the presence or absence of blockbuster exhibitions. The size and character of the industry will likely shift post-pandemic. Attendance declines for 2020 are inevitable, and recovery will take time. However, the performance of museums in 2019 demonstrates continued public enthusiasm for what museums have to offer."
The 2019 TEA/AECOM Museum Index also includes a special list of new and noteworthy museums around the world, charted by region.
EFFECTS OF COVID
The 2019 TEA/AECOM Index is a portrait of calendar year 2019, which ended prior to the COVID-19 pandemic. In 2020 the global visitor attractions industry is facing significant new challenges, and the current report touches on these while remaining primarily focused on 2019. As 2020 continues to play out, the effects of the pandemic and other factors shaping the future of the industry will be studied in detail and presented in next year's report.
ACCESS THE FULL REPORT
The TEA website and AECOM website are the official sources to view and download the most recent, full version of the TEA/AECOM Theme Index and Museum Index, as well as past editions dating to 2006, free of charge.
MORE COMMENTS FROM TEA
Judith Rubin, editor of the report and director of publications for TEA said, "The TEA/AECOM Theme Index and Museum Index stands as an invaluable and meticulously researched business and educational resource. Members of the media, researchers, analysts, industry companies, operators and investors, students and many others turn to it year-round for statistics, industry background and insight. Now in its 14th annual edition, it shares a wealth of historical and current information."
TEA International Board President Michael Blau of Adirondack Studios said, "The TEA/AECOM Theme Index and Museum Index is an important aspect of how our global membership association serves the global industry with information and resources. TEA values its continuing partnership with AECOM."
TEA/AECOM COLLABORATION
Since 2006, TEA and AECOM have collaborated to produce and publish the annual TEA/AECOM Theme Index and make the report available free as a resource and reference for business and education. It was expanded to include the Museum Index in 2012. The TEA/AECOM Theme Index and Museum Index is a definitive and widely cited global resource benefiting the international attractions industry and many other sectors including financial, real estate, education, hospitality, retail, travel and tourism. It is a vital reference for the media. It is published in PDF format on the TEA and AECOM websites, and in a limited print edition.
About AECOM
AECOM is the world's premier infrastructure firm, delivering professional services throughout the project lifecycle – from planning, design and engineering to consulting and construction management. We partner with our clients in the public and private sectors to solve their most complex challenges and build legacies for generations to come. On projects spanning transportation, buildings, water, governments, energy and the environment, our teams are driven by a common purpose to deliver a better world. AECOM is a Fortune 500 firm with revenue of approximately .2 billion during fiscal year 2019. See how we deliver what others can only imagine at aecom.com and @AECOM.
ABOUT THE THEMED ENTERTAINMENT ASSOCIATION
Through its activities in the global themed entertainment community, TEA helps lead the conversation about how great guest experiences are conceived and realized, and helps focus attention on themed entertainment as a vital niche of popular culture and its essential role in global economic development. As a nonprofit membership association representing the creators of compelling places and experiences worldwide, TEA encompasses some 1,800 member companies and produces a full calendar of conferences and events including the prestigious, annual TEA Thea Awards. TEA was founded in 1991 and is headquartered in the Los Angeles area. Visit teaconnect.org and @tea_connect. #TEAthemeindex #TEAdigital
Posted in: Lifestyle,News & Current Affairs,Services,U.S
Kin Insurance Announces Condo (HO6) Insurance for Floridians
Kin Insurance, the insurance technology company that's simplifying home insurance, today announced its latest innovation: condo insurance for Florida. Condo and townhome owners can apply online now at Kin's website and get a quote in minutes with their address and a few details.
The new insurance product, designed exclusively for Florida condo owners, is a continuation of the company's top-rated homeowners insurance experience: easy online signup, digital policy management, stress-free claim payments, and customer service that outshines every insurer.
"Our goal is always to create a product that reflects the needs of real homeowners. What's exciting about our condo product is how customer-centric it is," said Sean Harper, CEO and co-founder of Kin. "We want to reach as many condo owners as possible and show them a superior insurance experience."
Kin can quote townhouses, rowhouses, or high-rise units, regardless of whether the condo is used as a primary, seasonal, or home-share residence. The company can even insure condo units that are owned by LLCs or trusts. That's a stark contrast to most condo products available today – many insurance companies don't cover seasonal use, short-term rental risks, or property owned by a trust.
Kin condo insurance policies offer open-perils coverage for the dwelling, protecting units for hurricane wind damage, fire, theft, vandalism, and much more. Policies also include coverage for personal property, loss of use, personal liability, medical payments, and loss assessments, a necessary safeguard for condo owners who might face unexpected expenses levied by their homeowners association.
To learn more about Kin's brand-new condo product or to get a quote, visit kin.com/condo-insurance.
About Kin
Kin Insurance is an insurance technology company that exists to change home insurance from what it is to what it should be. Founded in 2016 by seasoned financial technology entrepreneurs Sean Harper, Lucas Ward, and Stephen Wooten, Kin leverages thousands of property data points to customize coverage and prices through a super simple user experience. Kin manages the Kin Interinsurance Network (KIN), a licensed insurance carrier and reciprocal exchange owned by its customers who share in the underwriting profit. Because of its efficient technology and direct-to-consumer model, Kin provides exceptionally low prices without compromising coverage. The company is headquartered in Chicago, Illinois, with an office in St. Petersburg, Florida, and is currently hiring in both offices. For more information, visit http://www.kin.com.
Posted in: Lifestyle,News & Current Affairs,Society & Culture,U.S
National Environmental Education Foundation Announces Changes to 2020 National Public Lands Day Festivities
The National Environmental Education Foundation (NEEF) has announced several changes to this year's National Public Lands Day (NPLD), the nation's largest single-day volunteer effort for America's public lands, in light of the continuing COVID-19 pandemic.
"Due to social distancing requirements remaining in place for the foreseeable future, many public lands sites will be unable to host large, in-person NPLD events," said Meri-Margaret Deoudes, president and CEO of NEEF. "As always, our primary concern remains the health and safety of all those involved in NPLD events, including site managers and volunteers. With this in mind, we are excited to announce that NEEF is embracing our 'new normal' by expanding the available options for volunteers during this year's NPLD on September 26, 2020."
NPLD 2020 will include virtual events designed to connect the public to iconic parks, national forests, marine estuaries, and other public lands sites. These online events will serve as an alternative for NPLD site managers who are uncomfortable with or are not allowed to host in-person events due to local regulations. This will also provide an avenue for volunteer engagement to those who may not normally be able to participate.
NPLD 2020 Virtual Events will be tied to specific public lands sites at the federal, state, and local levels, and will be hosted by a qualified guide—such as park or forest rangers or local conservation group member—who will help lead participants through the event and answer any questions they may have. NEEF is collaborating with its federal and established NPLD partners to cultivate virtual events, including live discussions with rangers and conservationists, educational projects for children of all ages, and virtual tours of national parks, marine sanctuaries, and other awe-inspiring outdoor spaces.
In addition, NEEF is bringing back its popular NPLD Highlighted Site Sponsorship to support individual events taking place on NPLD. Sponsorship funds will be awarded through a competitive process.
"This year's sponsorship will focus on providing funding to public land sites that host innovative and high-quality virtual events that emphasize active engagement rather than passive activities," said Kevin Butt, senior director, Environmental Sustainability, at Toyota, the national corporate NPLD sponsor. "Virtual volunteers will be able to participate in multiple events on NPLD that will create a positive impact to conservation from the comfort and safety of their homes."
Though NEEF is embracing virtual events for NPLD 2020, public land sites that wish to host in-person events—in accordance with local rules and regulations regarding COVID-19—can still register their event on the NEEF website and take advantage of the resources and promotional tools.
"COVID-19 has upended many aspects of daily life in this country, and our public lands are no exception," said Deoudes. "NEEF greatly appreciates the outpouring of support we have received from our partners and supporters as we work to adapt our NPLD 2020 plans during this unprecedented time. We look forward to another successful NPLD this year."
Visit http://www.neefusa.org/npld for more information and to register your event for NPLD 2020.
Posted in: Energy & Environment,Lifestyle,News & Current Affairs,U.S,World
A Modern Take on Vintage Safari Wear from Phineas Cole for Summer 2020
This summer, we are excited to present the Sahara Collection from Phineas Cole at Paul Stuart. These new styles by our Creative Director Ralph Auriemma include the perfect silhouettes for stylish occasions to wear while in the city or in the country.
The Sahara Collection is a modern take on vintage safari travel wear. Inspired by the soft earth tones of the desert dunes, Sahara has a rich mix of textures and tones, soft silk and linen blends, vintage archive prints, and statement pieces. Auriemma says, "When designing this collection, I was inspired by the unique ability of the Italian mills that I work with to create these sportswear looks in silk and linen blends, distressed leather and ultra-lightweight suede."
Traditional menswear silhouettes have been completely restyled to include curvaceous body shapes in unstructured linen and silk sports blazers, a new pant silhouette with a forward pleat, ghurka style waists on hopsack linen trousers, and suede cargo shorts.
There are lots of fantastic jackets to choose from and true to the collection name, Auriemma has included a suede safari jacket, along with a lightweight suede jean jacket, a distressed leather motorcycle jacket, and his favorite; the ultra-lightweight, tan leather motorcycle jacket with a hand-embroidered tiger head on the back.
Special occasions call for fabulous ties and this collection doesn't disappoint. Auriemma looks back into the archive for inspiration with a silk Paisley Printed Master, green and brown wide silk stripes, and even a charming button pattern to be paired with a horizontal stripe club collar shirt for a dressier look. All of the Phineas Cole shirts feature a rotated sleeve and single needle stitching.
Chilly temperatures call for casual pants with cargo pockets in suede and cotton that pair perfectly with beautiful knits in cotton cable knit boucle, cable sweaters, and a shawl-collared, double-breasted sweater jacket. Paulette Garafalo, CEO of Paul Stuart says, "We design our sportswear collections each season with our customer's fashion needs in mind for every occasion. At Phineas Cole, we love dressing for the weekend and have the perfect wardrobe for it. Sahara offers head to toe style for the beach or the boat; our new styles will make sure our customer arrives perfectly attired."
About Paul Stuart:
Headquartered in New York City, Paul Stuart, Inc. was founded by Ralph Ostrove and named for his son Paul Stuart Ostrove. The store has remained in its original location since opening in 1938. The company designs exclusive collections of men's and women's tailored clothing, sportswear, footwear, and accessories.
Additional stores are located in Chicago on East Oak Street and LaSalle Street, and a third boutique in Washington, D.C.'s City Center shopping district. The company operates additional stores in more than 50 locations throughout Japan. Paul Stuart is privately held by Mitsui & Co., LTD company of Japan. https://www.paulstuart.com
Posted in: Lifestyle,Manufacturing & Industry,Sports,U.S
With new safety measures in place, Mirror Lake Inn Resort and Spa in Lake Placid, NY welcomes guests and staff after three-month closure
Cleanliness and friendliness, the hallmarks of the Mirror Lake Inn Resort and Spa in Lake Placid for over 40 years, are back on display once again as the iconic lodging property started welcoming guests for full-time service on June 26. The Inn just completed soft openings over the weekends of June 12-14 and June 19-21.
The AAA Four Diamond property, offering an authentic Adirondack experience, felt a moral and civic responsibility to do their part in flattening the curve and therefore made the decision to temporarily shut down the resort on March 16. But now, as Upstate New York advances through the state's four phases of reopening, the staff's friendliness has started greeting guests once again with open arms. When those visitors now walk through the doors, they notice an elevated level of cleanliness that is noteworthy.
"With the health and safety of our staff and guests uppermost on our minds, we have taken the concept of cleaning, that was thorough enough to help us achieve 36 consecutive AAA Four Diamond awards, and invested time, energy and money into making it even better," said Ed Weibrecht, Mirror Lake Inn owner. "The past three months have landed us in a completely new and different world thanks to COVID-19. But our guests can rest assured that since March 16 when we closed, we have researched new methods and invested in state-of-the-art hospital-grade cleaning equipment. Equally as important, we have made a commitment to everyone who enters our resort, be they visitors or staff, that they should have the utmost confidence in our consideration of their health."
In conjunction with the Inn's return to daily operation, the Northern region of New York is set to enter phase four, also on June 26. To mark the "welcome back", the Mirror Lake Inn is offering several new packages for stays through December 20, 2020.
Stay four nights and get the fifth night free. This deal is applicable for all room types.
Stay 14 consecutive nights or more and receive 50 percent off the nightly rate.
These offers must be booked directly with the hotel. Please call the onsite reservations team at 518-523-2544. They will help you make the best decision for your group or family, and can inform you of the myriad of activities that you can enjoy while in Lake Placid.
For a complete listing of Mirror Lake Inn packages, please log on to: https://mirrorlakeinn.com/our-packages/
The luxury seven-acre property offers 130 units all overlooking Mirror Lake and the Adirondack High Peaks. The "single-loaded" construction and design concept of the magnificent resort naturally lends itself to better social distancing as there are less guests in the hallways than traditional lodging properties where rooms are placed on both sides of the corridor. No other Adirondack region hotel is designed in this manner.
With health and safety front and center, here's what guests and hotel staff can expect when they enter the Inn:
As per the Governor's executive order of May 29, all guests and employees are required to wear face coverings when in indoor common areas including hallways and elevators or wherever social distancing is not possible.
Hospital-grade Ultraviolet-C disinfecting tools have been deployed throughout the property to ensure the highest levels of cleaning and disinfection. This will continue.
Hospital-grade Electrostatic sprayers have been used to ensure the most thorough levels of disinfection on high touchpoint areas. This will also continue.
Remote check-in capabilities are being implemented via a smartphone app, allowing you to check in from your vehicle upon arrival, avoiding the traditional check in process.
A task force has been created to monitor the situation and work in conjunction with CDC and local officials to ensure safety protocols are implemented and maintained throughout the resort.
All staff will undergo thermal imaging prior to the start of every shift.
All staff will complete a state mandated health and safety questionnaire prior to every shift.
Any staff member registering a fever greater than 100.4, or who is unable to positively answer the verbal portion of the health and safety screening, will be unable to come on property until cleared by a healthcare professional.
All staff will wear PPE equipment while working in common areas or wherever social distancing is impractical.
Maximum hotel occupancy has been reduced to 75 percent.
Whenever practical, guest rooms will be left vacant for 72 hours for a potential virus to die without a host after each guest departure.
To review the entirety of the Inn's new policies and protocols, please log on to: https://mirrorlakeinn.com/covid-19-safety/
The pandemic has also resulted in a change to the dining scene inside the Mirror Lake Inn. The View Restaurant, AAA Four Diamond rated the past 13 consecutive years, has been re-imagined and enlarged with greater spacing as part of the new safety measures. The redesign includes hardwood flooring to facilitate better cleaning and sanitation.
Taste Bistro has now been integrated into The View with the bistro's most popular items to be found on The View's menu. The end result will present guests with the best of both worlds: a combination of upscale dining and elegant comfort food. Taste's footprint has become The View Lounge. The hip Cottage Café, on the shore of Mirror Lake, continues to welcome diners and revelers for its 43rd year. The Cottage presents both indoor and outdoor settings, and now features yet a third and fourth open air options to complement its deck and patio. For added service and efficiency, the Inn is implementing "to-go" apps for these restaurants, allowing guests to order and pre-pay electronically from their own device.
The spa and salon are also ready to welcome guests. A physical barrier has been inserted at the check-in desk. Treatment schedules have been altered to ensure ample time for cleaning and disinfecting treatment surfaces between customers. Equipment in the fitness room will also be cleaned and disinfected between guest use. Manicures and pedicures will be limited to one at a time, although booking as a safe group is permissible. The policy is similar for the gift shop. In high traffic areas of the spa/salon, social distance markers have been put in place.
"We are insisting on these protocols for the safety of our guests, employees and the local community," continued Weibrecht. "Until such time as we, in conjunction with the State of New York, determine that it is prudent to relax these protocols, we will strictly adhere to them and look forward to a time when we might be able to lift those protocols."
-MLI-
About the Mirror Lake Inn
The AAA Four Diamond Mirror Lake Inn Resort and Spa is a luxury lakefront resort offering an authentic Adirondack experience. The Inn, rated Four Diamond for 36 consecutive years, offers both Four Diamond world-class cuisine and casual dining options, with impeccable service amid awe-inspiring views. Only one other property in New York State (located in Manhattan), has maintained the Four Diamond designation longer than Mirror Lake Inn. It is the only property in Lake Placid that combines Four Diamond lodging and dining. The Inn's renowned Lake Placid spa pampers the body and refreshes the mind with a comprehensive menu of services. The Inn is conveniently located one block from the restaurants and shops on Main Street in Lake Placid.
Posted in: Lifestyle,Living,News & Current Affairs,Services,U.S
Modere Hires New Head of Global Operations, Jonee Woodard
Modere Inc., a global company with a category-leading portfolio of live clean lifestyle essentials including beauty and personal care, health and wellness, and household products, today announced its new vice president of global operations, Jonee Woodard.
Woodard joins Modere with 20 years of progressive experience in global supply chain management, from manufacturing to procurement, inventory, logistics and fulfillment. Having begun her career as the Operations and Physical Distribution Manager for one of the top retail department store chains in the United States, Woodard's subsequent trajectory led to higher and more widely responsible domestic and international operational positions, including Chief Operations Officer and VP Operations for consumer brands, health and wellness, skincare, and beauty companies in the direct selling distribution channel before joining Modere.
Well-regarded for her process-focused and performance-driven leadership style, Woodard has a strong track record of having developed able, independent department leaders while instituting operational best practices that ensure notable and measurable success.
Asma Ishaq, Chief Executive Officer of Modere, says of Woodard's appointment, "The robust presence we are currently enjoying in 42 international markets requires a skilled leader with the experience and foresight to develop and manage operational strategies in a fast-growth environment. As we continue to grow those markets and launch others, Jonee Woodard presents as the best candidate for this critical role. She is experienced, astute, performance-driven and collaborative, and I believe she will make a very welcome addition to our management committee and team here at Modere."
"I am honored to join the management team at Modere and to add my expertise in operations at this key moment in time as the company experiences growth across its markets," commented Woodard. "It's an exciting time to be at Modere and I am eager to contribute to its further success."
About Modere
Modere (http://www.modere.com) offers a category-leading portfolio of live clean lifestyle essentials including beauty and personal care, health and wellness, and household products that are equal parts safe, high-performing and scientifically designed. We believe modern health involves pure nutrition, a clean environment and safe ingredients across all our product categories. Modere brings a holistic, live clean approach to well-being, and our products reflect a commitment to excellence and innovation with tested formulas proven around the globe. The recipient of multiple third-party validations, our line includes products that are EPA Safer Choice-approved, EWG Verified™, NSF Certified and gray-water safe. The company is a proud supporter of Vitamin Angels
Posted in: Health & Medicine,Lifestyle,News & Current Affairs,U.S
Walnut Creek Senior Living Community The Heritage Downtown Reveals Zero Cases of COVID-19
The Heritage Downtown Active Senior Living Apartment Homes in Walnut Creek, CA, has just announced they have had zero cases of COVID-19. With over 100,000 positive cases of the coronavirus in the United States to date, their announcement is both significant and reassuring to the senior citizens who reside at The Heritage Downtown, their family members, as well as the Walnut Creek community.
"Our staff has gone above and beyond to carefully follow the CDC, State, and County guidelines by putting into place stringent safety protocols that protect our senior residents. Our persistence and determination to keep our senior community safe has paid off, and we couldn't be more relieved by this", says Jenny Shively, Community Relations Director.
The Heritage Downtown keeps coronavirus safety protocols a priority throughout the day - from start to finish. Some of their daily safety routines include:
Diligently following CDC, State, and County Guidelines.
Staff member's temperatures are taken daily.
Wearing masks and gloves.
Sheltering in place and social distancing.
Limiting visitors to "essential visits" only.
Staff members answer a COVID-19 screening questionnaire.
Thoroughly clean and disinfect the property throughout the day.
Delivering healthy meals to its residents in their apartments.
When it comes to preparing healthy meals for their senior residents, they have certainly taken it to the next level. Culinary excellence and farm fresh dining are enjoyed onsite at their very own Newton's Restaurant. With an ongoing focus on health and nutrition, their Chef JV uses ingredients obtained from local sources - the Walnut Creek Farmers Market and their on-site Chef's Garden. Newton's Restaurant emphasizes the fresh cooking philosophy, which is serving locally sourced produce and thoughtfully prepared farm to table meals.
The team members of this San Francisco Bay Area senior community ensure that they maintain a high level of comfort and familiarity while putting their safety precautions into place. "This is an uneasy time for everyone, but more so for those individuals who may be more vulnerable. So not only do we strive to protect our older adult residents physically, but also take steps to keep their spirits high", states Shively. The caring staff at this Walnut Creek retirement home mitigate the risk of contracting COVID-19 while continuing to provide their 55+ residents with essential programs and activities such as these examples:
Providing mentally and physically enriching activities to residents via Zoom to stay busy and connected. This includes fitness classes, discussion groups, independent film links, and more.
Organize weekly special events for their senior residents that are presented to them at their doorways - happy hour, ice cream, birthday cupcakes, crossword puzzles, contests, and the like.
Learn More About The Heritage Downtown's COVID-19 Safety Protocols by Visiting Their Website: http:// https://theheritagedowntown.com/the-heritage-downtown-senior-apartment-homes-report-zero-cases-of-covid-19/
Walnut Creek, the home of The Heritage Downtown Active Senior Living Community, has a population of just over 70,000, with only 72 COVID-19 positive cases, as reported by the Contra Costa Health Services, as of June 17th, 2020. These numbers attest to the fact that Walnut Creek, in general, is doing an incredible job shielding its community from this pandemic. This, coupled with the fact that The Heritage Downtown has taken such significant steps in their safety measures, has led to their record of zero cases within their senior housing facility. A statistic that will allow their senior community to feel safe in their own homes.
About The Heritage Downtown
Labeled as the Bay Area's #1 All-Inclusive Active Senior Living Community, The Heritage Downtown is recognized for its charming and popular location. It's also known for its incredible amenities, services, programs, and events. These modern active senior apartment homes present an independent resort living atmosphere for those who are 55 plus. They were created for older adults who would like to have an enriched, socially active life, and who are seeking to enhance their mental and physical well-being. The Heritage Downtown offers 24-hour concierge service, award-winning onsite dining, resident gardens, two innovative technology centers, secured covered parking and storage, van & bus shuttle service, and more. Additionally, this outstanding senior community is located within walking distance of many exceptional restaurants and shops within the downtown Walnut Creek area.
Posted in: Home & Garden,Lifestyle,News & Current Affairs,Services,U.S
Celebrate National Sunglasses Day 2020 with the best lenses
Did you know that 5-10% of skin cancers occur on the eyelid? Did you also know that wearing sunglasses with UV protection could prevent this type of skin cancer, as well as other health risks like cataracts, macular degeneration, and eye strain? National Sunglasses Day, a campaign by The Vision Council, is celebrated annually on the 27th of June. The campaign aims to raise awareness about the importance of wearing UV protective eyewear. Sunglasses aren't just for looks, they are also made to protect you from numerous health risks. 
SmartBuyGlasses is celebrating sunglasses day by educating their customers on the best sunglasses lenses to protect against harmful UV rays. Find your perfect pair of designer sunglasses that offers both style and optimal eye protection with this handy guide! Plus, enjoy an exclusive offer with 30% off all sunglasses lenses when you use the code SUNSMART30 at checkout.
Photochromic lenses
Photochromic lenses, also known as transition lenses, lighten or darken when exposed to different levels of UV light. For prescription glasses' wearers, this one's for you! You don't have to worry about forgetting your sunglasses when you step outside because with transition lenses you get the best of both worlds!
Polarized Sunglasses 
Polarized sunglasses block horizontal UV light, reducing glare and providing higher quality vision. Polarized lenses are great near the water as they allow you to see below the surface and reduce light glare reflecting off the water. Polarized lenses are also great for driving on a sunny day, allowing you to see the road more clearly. 
Mirror sunglasses 
Mirror sunglasses, or reflective sunglasses, have a coating on the outside of the lens that imitates a mirror. This is a one-sided mirror, meaning the one wearing the lenses will still see through them clearly, while those on the other side of the lenses will see their own reflection. Reflective lenses reduce sun glare while maintaining a strong color contrast, making them great for water or sports. 
SmartBuyGlasses works hard to provide their customers with prescription and eye health information via their Blog and Optical Center so you can make an informed decision when shopping their large collection of designer sunglasses and eyeglasses. 
Show your eyes some love this Sunglasses Day with a new pair of designer shades!
About SmartBuyGlasses Optical Group
SmartBuyGlasses Optical Group is one of the world's leading designer eyewear e-retailers with websites in more than 20 countries, including SmartBuyGlasses.com in the US. They offer a catalogue of over 80,000 products from more than 180 brands.
Posted in: Fashion & Beauty,Health & Medicine,Lifestyle,Shopping & Deal,U.S
Cannes XR Virtual and Positron Announce Finalists of Inaugural Positron Visionary Award for Excellence in Immersive Storytelling
Cannes XR Virtual and Positron, a leader in XR Cinema, announced the jurors and finalists of the inaugural Positron Visionary Award for Best Cinematic VR, and details on the special VR screening program showcasing the frontrunners' experiences hosted by The Marché du Film Online and the Museum of Other Realities during the all-virtual event set for June 24-26, 2020. Award finalists will be offered a worldwide distribution deal by Positron. The winner of the Award will be announced in a VR ceremony on June 26th at 12:00pm PST and will receive a Voyager® VR chair package delivered to their studio or office and support for bringing their VR film to the Positron XR network.
Viola Davis, Co-Founder & CEO of JuVee Productions, serves as president of an esteemed jury including Christina Lee Storm, XR Producer, "How to Train Your Dragon: The Hidden World Virtual Tour" / "Dragons Flight Academy", Jake Sally, (Head of Development, RYOT a Verizon Company), John Canning (Executive Producer – New Media & Experiential, Digital Domain), Josh Nelson (Head of Immersive & Interactive Media, JuVee Productions), and Jeffrey Travis (CEO / Producer at Positron). "We're thrilled to support Cannes XR and Positron in recognizing the bold vision of talented voices who are using this immersive medium to offer fresh and authentic stories that connect with a global audience," said Davis. JuVee Productions, helmed by Davis and her husband Julius Tennon, is an artist driven, production company that develops and produces feature films, television, theater, immersive, and interactive content.
Positron CEO Travis added, "Positron was built with a passion to elevate cinematic VR, and through this event we honor some fresh new creatives telling stories in this medium. While Positron is known for its unique VR motion chairs and location-based entertainment platform, we see the virtualization of Cannes XR as an opportunity to help bring the best VR content to audiences. We're excited to partner with Cannes XR and these filmmakers for this first-ever kind of event in VR itself."
Nearly 200 immersive entries were submitted for the Award. The six finalists of the Positron Visionary Award competition are:
Enter The Tomb, Joel Newton
Everest VR, Jon Griffith
Gravity VR, Fabio Rychter
The Great C, Michael Masukawa
Lutaw, Michaela Holland and Samantha Quick
Wingwalker VR, Malvina Martin and Max Salomon
During the Cannes XR Virtual event open to VR headset users, finalists will screen their work at the Positron XR Cinema on the Museum of Other Realities (MOR) online platform starting June 24th. The entire virtual program will remain available until July 3rd via the MOR application on Steam, Viveport, or Oculus. Cannes XR Virtual 2D live video stream shot by a virtual cameraman from the MOR, including conferences, pitching sessions and project presentations, will be accessible on the Marché du Film Online. Cannes XR Virtual 2D live video stream will also be available on the Tribeca Film Festival and Kaleidoscope.
A network of partner Location Based Entertainment (LBE) in several major cities in the United States, China and France will offer access to Cannes XR Virtual to journalists and guests who do not have a VR headset. In Los Angeles, Positron will serve as the LBE location for the event.
Cannes XR Virtual is the destination where professionals from the traditional filmmaking industry, XR artists, independent producers, leading tech companies, location-based and online distributors will come together to imagine and shape the future of movies.
About Positron
Positron is on a mission to bring wonder and connection to all audiences through its platform for immersive storytelling. Based in Los Angeles, the team includes filmmakers, mechatronics engineers, designers, software developers and artists. Positron is best known for Voyager®, an award-winning, full-motion VR chair platform that has been called "the future of movies." The Positron XR Cinema, based on the Voyager system, is available for location-based entertainment venues. Positron XR Cinema is also developing the digital platform for XR content. Positron has worked with leading creators in VR as well as companies such as Universal Studios, Disney, Dreamworks, Verizon, Intel, and many more to bring cinematic VR experiences to audiences around the world.
Posted in: Lifestyle,Media & Communications,News & Current Affairs,Technology,U.S
Rabbi and Cantor Steven Blane continues to offer his take on America with his new EP release Dancing with Angels
"Dancing with the Angels" is the title track from Steven Blane's recent EP (5 song) release. It was inspired by a quote by Congressman and Civil Rights Leader Elijah Cummings whose passing affected him profoundly and is meant as a tribute to his humanity and selflessness. It is also symbolic of Blane's take on humanity and how kindness in life will ultimately serve as the great arbiter of entrance into the world to come.
The themes of each song span a wide array of topics as Blane draws his inspiration from his experience of the world around him. "Worse" is a song about depression and it's immobilizing effects framed in an uptempo musical progression. "My New Record" is a commentary on the recording business- such as it is. "The Shopping Mall" is an observation of our economy and the drastic transition that is not too subtly unfolding. "Gin Fizz" is about, well Gin Fizz.
The EP is full on Americana- just guitar, bass and fiddle. According to Singer/Songwriter Blane, "I completed the recordings, mixing and mastering pre-Pandemic. But somehow- four of the tracks seem prescient. "
You can find links to the EP here.
About Sim Shalom and Rabbi Steve Blane
Sim Shalom is an interactive online Jewish Universalist synagogue which is liberal in thought and traditional in liturgy. Created in 2009 by Rabbi Steven Blane on Manhattan's Upper West Side, Sim Shalom offers a means of connecting the unconnected.
Rabbi Blane is also the founder and director of the Jewish Spiritual Leader's Institute,
http://www.jsli.net, the online professional rabbinical program and of the Union of Jewish Universalist Communities-ujuc.org.
Sim Shalom, a non profit 501 © (3) tax-exempt organization, nurtures a Jewish connection through its mission of innovative services, creative education and dynamic outreach to the global community.
Rabbi Steve also continues to pursue his love of Americana music and creates songs based on themes of his experience of the world. For information on his Singer Songwriter career visit here.
Posted in: Education,Lifestyle,U.S
New Dallas-Area Restaurant to 'Serve Great Food with Love and Gratitude'
A bold new dining spot has opened near Nebraska Furniture Mart (off Highway 121, north of Dallas). Seven Doors Kitchen & Cocktails serves chef-inspired shared plates and entrées and has opened its doors for business in the heart of The Colony's Grandscape development.
Seven Doors, named for its collection of French colonial doors that appear throughout the restaurant, is the brainchild of highly successful husband and wife restaurateurs Kevin Brown and Dianna Lynn.
Brown has every confidence in North Texas' resilient economy. "That's one reason we chose this location. We build all of our unique restaurants to last the test of time, and look forward to our long-term commitment to North Texas' people and economy."
Dallas restaurant veteran Charles Bruen came on board early with Seven Doors as General Manager: to help shape, lead and bring to life its concept.
"The Dallas area is well-known for its vibrant restaurant culture and superb dining choices, and we are very much looking forward to Seven Doors becoming a part of that," said Bruen. For summer, he recommends patio dining and one of their specialty drinks-on-tap: a Patio Punch or cold brew Aria Nitro coffee.
Lynn drives the staff and guest experience, which she knows is equally as important as the offerings on the menu created by their longtime associate Chef Jacob Quintana.
There is a neon "Wish You Were Here" sign on the patio, practically begging for selfies and a post.
Love and their enduring gratitude for the space and opportunity are imbued into everything they do, even the water they serve. Using a triple-purified Chrysalli system, water is served from carafes engraved with "Love" and "Gratitude."
"Other positive vibes can't be seen but are part of the restaurant's DNA: subliminal phrases on the canvas underneath the paintings, and words of intention that were written on all walls by staff, prior to the interior being painted," commented Lynn. "The safety and well-being of our guests and employees are of the utmost importance at Seven Doors. We take extra precautions to ensure this, especially during these times."
Specials include:
Two-for-One 12-oz Herb Crusted Prime Rib (All Day Monday)
Happy Hour: Monday-Friday from 3-6:30p (Ongoing)
Late Night Happy Hour: Thursday-Saturday from 10p-closing (Ongoing)
Two-for-One Burgers (includes signature "70/30" Burger) (Limited Time)
Margaritas through July 5, 2020 (Limited Time)
Highlighted dishes are the 70/30 Burger with a beef-and-bacon blend; Man Candy, made with a thick center-cut bacon; and the not-to-be-missed "That Sushi Thing," fresh Ahi Poke wrapped in rice, seasoned and lightly fried.
What: Seven Doors Kitchen & Cocktails
When: Open now
Where: 5774 Grandscape Blvd., The Colony, Texas 75056
Hours:
Monday-Wednesday 11 am-9 pm
Thursday-Saturday 11 am-10 pm
Sunday 11 am-9 pm (Brunch Starting July 5, 2020 at 10 am)
Happy Hour Monday-Friday from 3 pm-6:30 pm
Late Night Happy Hour Thursday-Saturday 10 pm-Closing
Menu: Click Here
Phone: 972-410-0406
###
About Seven Doors Kitchen & Cocktails
Seven Doors Kitchen & Cocktails is the brainchild of husband and wife restaurateur team of Kevin Brown and Dianna Lynn. Seven Doors draws you in with the vibrant décor, which includes Seven French Colonial doors from the 1800s. Located in the heart of Grandscape, it is a modern American grill "serving great food with love and gratitude." The menu features a wide range of made-to-order dishes that include sushi, shared plates, entrees, and desserts. Open daily for lunch or dinner indoors or on the patio. You can also enjoy happy hour in the beautifully appointed bar.
For more information visit: http://www.sevendoorskitchen.com
FB & IG: @sevendoorskitchen
Posted in: Food & Beverage,Lifestyle,Services,U.S
SWERVNATION ANNOUNCES New Album BORN BROKE 2 with a major FEATURE from LIL B BASEDGOD
Swervnation debut album "Born Broke" already is receiving streams in many of the top U.S. cities and International. Producer Dreadrock helps bring out the original hip hop vibe, paying homage to the many of the major artist styles with its sing-along lyrics and references to the Hip Hop generation.
Swervnation is a record label based on Chicago westside created by its very artist Dreadrock that decided to launch it on April 22, 2019, to support his dream and to help artist like himself to have a voice and an outlet through a musical career. Tamille Baker, who currently holds an MBA and a Master's in Education, has joined in partnership with Swervnation, as she has vocalized her support for social projects in Chicago and believes in the cause of this new company.
It makes sense to release Born Broke 2 with producer Dreadrock aka James Samuels being from Chicago, in the midst of pandemic and worry around us, we need a fresh voice, and a new swerv to some positive changes. The album has features that keeps your head rocking.
Few albums (or groups) have been met with such a warm reception internationally. After dropping two projects and 5 music videos and several concert venues the first year, Dreadrock is ready to take Swerving to a new level.
Swervnation:  https://swervnation.com/
Dreadrock: https://dreadrock.swervnation.com/  ;
Shop: https://shop.swervnation.com/
Posted in: Arts & Entertainment,Lifestyle,News & Current Affairs,U.S
"Ancira Chrysler Jeep Dodge Ram 2020 Live Music Series at The County Line" benefitting San Antonio Food Bank is live again, starting June 4, 2020
The "Ancira Chrysler Jeep Dodge Ram 2020 Live Music Series at The County Line" will be live again in front of guests, starting June 4, on the patio of The County Line Bar-B-Q at 4334 Hyatt Place Drive (on IH-10 West between the Wurzbach and Huebner Road exits, near the Colonnade). Concerts begin at 6:30 and run until 8 p.m.
The series kicked off for its 19th year on March 5 with a packed crowd to Mario Flores, Gabe Garcia, Clay Hollis and Bri Bagwell. The series was suspended due to Covid-19 orders before the March 19 concert. Concerts were resurrected on May 7 as quaranstreamed live concerts for the month of May.
This music series that has always benefited the San Antonio Food Bank will run every Thursday evening from June 4 through July 30, 2020. The restaurant has been open for dining room service since May 1.
"Twenty years ago, County Line made a commitment to hold a music event that would benefit the San Antonio Food Bank—and we intend to keep it that way, even in this Covid world," says Mike Crenwelge, GM of the IH-10 County Line. "And knowing the intense demand on our Food Bank right now, our support is more important than ever, with so many San Antonians out of work." In 2015, the County Line was recognized by the S.A. Food Bank for raising food to feed over 1 million people since the music series started.
"We have seen a devastating economic impact from the COVID-19 virus and its domino effect into the lives of our neighbors and friends. The San Antonio Food Bank has worked tirelessly to meet the increase in demand for food and resources, but we depend wholeheartedly on the community to help us in this struggle. The County Line Music Series is an example of the support we desperately need. We are so humbled and grateful to be a part of it," says Eric Cooper, CEO & President of the San Antonio Food Bank.    
Here is schedule for the rest of the summer, as of May 29:
6/4/2020 Gabe Garcia Band
6/11/2020 Chris Colston
6/18/2020 Mario Flores & The Soda Creek Band
6/25/2020 Brandon Michael Band
7/2/2020 Hayden Haddock
7/9/2020 Jade Maria Patek - 2019 TRR New Female Vocalist of the Year
7/16/2020 Tanner Sparks
7/23/2020 Clay Hollis
7/30/2020John Bauman
Sponsors of the series include Ancira Chrysler Jeep Dodge Ram; Treaty Oak Distilling; Rebecca Creek Radio; Rebecca Creek/Enchanted Rock; Stolen X; Heaven's Door Whiskey; Comfort Air/Primo Plumbing; Ozarka and Pure Party Ice.
The County Line Bar-B-Q restaurant on IH-10 has been open for dining room service since May 1 with limited seating and social distancing as dictated by government standards—including masks and gloves for all staff. Tables will be available inside and outside; full bar and dining menus will be available. County Line will continue its robust to-go/delivery options seven days a week for lunch and dinner, with fresh smoked BBQ entrees off its menu, as well as most side dishes. Curbside delivery by masked and gloved staff will keep social distancing by putting order in car trunk or back seat; order to-go online. Delivery available through Uber Eats, Grubhub and Favor.
Visit https://countyline.com/san_antonio/ or County Line's Facebook for updates, or call 210-641-1998 for information.
NOTE: Photos and recipes can be obtained (and tastings or interviews arranged) by contacting Jeanne Albrecht at 210-392-9047 or jca@jeannebiz.com
Posted in: Food & Beverage,Lifestyle,Services,U.S
When Beauty appearing as a special showcase on this week's LIVE Stream Episode of Worldwide Business with kathy ireland
Modern Living with kathy ireland® show participant When Beauty will be appearing as a special showcase during the LIVE Stream of this week's Worldwide Business with kathy ireland® episode! The successful business program will stream online this Sunday, May 31, 2020 and Wednesday, June 3, 2020 at 8:00pm ET / PT – two chances to watch each night! This special showcase of When Beauty features Managing Director, Jenny Jhung, as she highlights their innovative dermatologically tested products and their recent availability in major retailers stores in the U.S. and Canada.
Company Spotlight
When Beauty: Currently available at Costco Wholesale for a limited time, you may have spotted the brand's beautiful kiosk displays during your last shopping trip! When Beauty utilizes advanced bio-cellulose technology to create their game-changing face masks, body masks, and skincare products. The all-natural, coconut-derived bio-cellulose sheet is gentle enough to treat burn patients, and is extremely hydrating - holding fluids up to one-hundred times its dry weight. That's ten time more than an average fabric sheet mask! Each When Beauty mask is infused with intensely-hydrating yet gentle, non-sticky serum containing sodium hyaluronate (fine hyaluronic acid), ginseng extracts and top-quality effective ingredients and plant extracts to help keep skin happy, healthy, and glowing.
To learn more about When Beauty, be sure to tune as their interview is showcased this Sunday, May 31, 2020 and Wednesday, June 3, 2020 at 8:00pm ET / PT during the LIVE stream of this week's episode of Worldwide Business with kathy ireland®! To shop your favorite When Beauty products, visit Costco (for a limited time), and buy online through Amazon.com, and directly at whenbeautyus.com and whenbeauty.com.
About Modern Living with kathy ireland® and Worldwide Business with kathy ireland®
Modern Living with kathy ireland® and Worldwide Business with kathy ireland® are weekly lifestyle and business television programs featuring real-world insights from corporate executives all over the globe. Hosted by a lifestyle and business mogul, Kathy Ireland interviews some of the brightest minds in industries today. The shows air collectively on Fox Business Network and WEtv as part of their sponsored content lineups, and globally on Bloomberg Television. The shows extend beyond their weekly on-air programming with digital content delivered on various video platforms and across social media.
Posted in: Business,Lifestyle,U.S
Famous European Model Joanna Borov Is All Set To Rock The Modeling World With Her Work And Upcoming Projects
Joanna Borov, the international model with a string of achievements to her name has revealed details about her important upcoming work that's sure to catapult her into the big league of modeling. Joanna was born in Poland in a traditional and loving family but has studied and worked in various countries over the years.
Joanna  worked with Indian designers 
Joanna started her career by working as a model in Europe but various and exciting projects took her to other parts of the world. She established her position in the modeling world while living and studying in London and traveling to France and Italy on a regular basis. Her career prospects speeded up after she won the Miss Motors Formula 1 in 2018 as it was a prestigious award and provided her the exposure she wanted in Europe. 
The model has spend significant  amount of time in Asia while working and also represented her country in World Beauty Queen pageant in Korea in 2018. 
She quickly adapted to the new work and weather conditions which were completely different than in the United Kingdom, France or Italy. Designers and brands love to work with her as she is not only focused on doing her best but she's also a very friendly and positive person.
Pia Bolte top designer from Germany loved working with Joanna, photo Dan Kennedy
Joanna has worked in South America and spent a lot of time in Argentina, one of her favorite countries. 
"Argentina has a special place in my heart! I fell in love with the country and its super friendly people. I recently started to learn Spanish and I hope to come back and do some more work in South America. I'm grateful for the opportunities that allowed me to travel and spend some time in such a beautiful places", she adds. 
 Joanna's work in Argentina by photographer Hector Salta, production Ruben Gurnier 
Joanna participated in major events such as London Fashion Week, Paris Fashion Week, Monaco Summer Fashion Show, and numerous beauty pageants.
The most significant awards she has won are still  World Beauty Queen Poland 2018 and Miss Motors Formula 1, which led to her being profiled in 32 magazines worldwide and 15 TV stations including ITV, BBC, and CNN. 
She  was also chosen as a judge for the Miss Film Festival International 2019 Argentina beauty pageant because of her string of achievements in various beauty contests. This also established her status as one of the top models.
Joanna describes her nomination as a judge in a major beauty pageant as a watershed career moment.
Joanna Borov backstage of Miss Film Festival with Miss Argentina Claudia Barrionuevo and models coach Pako Lozada 
According to Joanna, she is now focused on making her American dream come true. To make that happen, she has signed with LATM, a talent management company focused on representing talented professionals across the globe in major cities.  LATM is aimed at marketing Joanna in major U.S. cities including New York and Miami.
Joanna giving autographs to her fans
Joanna is excited to take part in prestigious events such as New York Fashion Week and Miami Swim Week  next year and also campaigns with different fashion and lifestyle brands like Poly & Bark and Milano Collection Wigs.
In addition to Joanna's passion for traveling, she is  also a  huge lover of art. She graduated from University of the Arts London and was involved as a model in many art projects including one involving a famous English artist Paul Robinson. He created a painting featuring Joanna which is now up for sale at the famous Saatchi Gallery. 
Joanna says she was hugely inspired by her parents as they were very hard working. She also gets inspired by people who want to bring a positive change to the world as she also  devotes a lot of her time to charity.
Joanna lives a very healthy lifestyle .  She loves to share articles and videos with her fans and followers through her blog.
Joanna is also an animal lover who recently adopted an abandoned dog  and is involved in charity for animals.   
Joanna enjoys charity work with dogs 
For more information about Joanna and her achievements, you may visit her website      http://www.joannaborov.com/ and instagram account www.instagram.com/joannaborov. If you want to contact Joanna for any modeling/charity or other assignment, you can email her in media contact data.
Posted in: Arts & Entertainment,Celebrity,Fashion & Beauty,Lifestyle,Marketing & Sales
MatchMySound Partners with Hal Leonard's Noteflight to Provide a Comprehensive Online Music Creation and Performance Solution
MatchMySound and Noteflight announced their partnership, as they release SoundCheck, an integrated music creation platform providing instant feedback and guided practice.
"Noteflight's robust online music notation software, combined with Hal Leonard's vast catalog of music and SoundCheck assessment, is a huge win for musicians of all ages," said John Mlynczak, Managing Director of Noteflight, a Hal Leonard company. "We are building an unparalleled single solution where learning to both create and perform music is seamlessly integrated."
With SoundCheck, students, teachers, and musicians will have the ability to play or sing a piece of music and receive real-time feedback on their performance, to include ratings for pitch, rhythm, and tempo. The platform also provides tools for effective and engaging guided practice, such as tempo adjustment, looping, and backing tracks. SoundCheck will be added to Noteflight and Noteflight Premium in the coming months.
"MatchMySound's sophisticated feedback technology is an ideal fit for this revolutionary music learning and performing solution," said David Smolover, CEO of Accelerando. "We are thrilled to partner with the leaders in publishing and online music notation to build SoundCheck and to offer it to music writers and readers, worldwide."
Teachers, students, and musicians interested in using SoundCheck can contact Noteflight at http://www.noteflight.com for more information on how to implement this new music creation, performance, and feedback platform.
About Accelerando
Accelerando is a music education company that specializes in music assessment technology. Its flagship practice and feedback technology, MatchMySound, powers the apps Achieve Music, MusicFirst' s Practice First, Piano Adventures' Sightreading Coach, My Choral Coach, and Marching Band Pro. A respected technology leader in music education, the company has license agreements with major publishers, including Hal Leonard, Alfred Music, Music Sales, and Piano Adventures. Accelerando also works with School of Rock, one of the world's largest music lesson providers. The company recently developed Songley, an app that is transforming the relationship between performing artists and their fans. The company's mission is to make learning fun, exciting, and affordable, and proudly serves its solutions to publishers, schools, private teachers, student musicians, and hobbyists worldwide.
About Noteflight
Founded in 2008 and headquartered in Somerville, MA, Noteflight, LLC is dedicated to reinventing the way people create, share, teach, sell, purchase, and now learn to play notated music. Noteflight has over 4.8 million users and addresses both individual music-makers and music educators at all levels with its family of products, available by online subscription. Noteflight also provides a marketplace to purchase and sell music all as digital Noteflight notation files. Hal Leonard acquired Noteflight in 2014 and continues to invest in growth for both the education and consumer music markets. For more information, visit http://www.noteflight.com.
About Hal Leonard
Founded in 1947, Hal Leonard is the world's largest music print publisher and digital content provider, producing educational publications, songbooks, sheet music, reference books, DVDs, magazines, eBooks, digital sheet music, apps and more. The company is also a major distributor of music technology products, selling and marketing the most popular software, hard goods and accessories available today, to musicians and recording enthusiasts around the world. In its more than 200,000 available publications and products, Hal Leonard represents many of the world's best known and most respected publishers, artists, songwriters, arrangers and manufacturers. The company is headquartered in Milwaukee, WI and also has domestic offices in Winona, MN; San Francisco; Austin; and Boston, and offices abroad in Australia, Belgium, China, Germany, Holland, Italy, Switzerland and the United Kingdom. For more information, visit http://www.halleonard.com.
Posted in: Lifestyle,Media & Communications,Services,U.S
"#BURNITDOWN" Campaign, BURNOUT coming soon. Cleanse the Toxicity.
COLUMBUS, OH — As we continue to mature mentally and physically, it's no secret that we begin to learn more about ourselves. Reflecting on our life choices becomes imminent and getting rid of patterns and mindsets that no longer serve us becomes crucial. Burning down our traumas, fears, and distractions becomes the next frontier.
it's (i) aggressively reminds us of these truths in their new single "BURNOUT" which releases May 28th. They seek to inspire all with the power of spirituality, togetherness, and lightheartedness. Up until the release, the band started a consistent regiment of fasting, physical activity, and meditation. "One of the most unique acts in the whole country" (Chase Irwin) are now less than 10 days away from releasing their first music video of the year produced by Solitude Studios, Nightroadstudio, & directed by it's (i) .
Jordan Johnson aka Bone Globe (producer/keyboardist/director) & Isaiah Boyd aka Unknown (rapper/singer/producer/engineer/festival entrepreneur) come together as it's (i) to express high energy performances backed by Columbus music outlets such as Cloud City (Co owned by Isaiah Boyd), Matter (Isaiah is a Executive Producer with this company), & Tuned Up Magazine (just a few examples). Isaiah and Jordan have involved the city of Columbus by engaging local graphic designers, photographers, videographers, activists, and other musicians to cultivate the aforementioned single and upcoming album, "EGO II: Reflection".
The duo ditch luxury cars in favor of electric scooters in their new music video.

This upcoming record lays the groundwork for a narrative the band is building called "The Story of Unknown". The primary entity Unknown, loosely based on the band's cofounder Isaiah, comes to Earth from a foreign plane, and is guided by the entity BETA to train his mind and body. In doing so, he ascends from his primal self "id" up to ego, superego, and eventually sits on the brink of being one with God. The story is meant to inspire society to continue to evolve our levels of self awareness, sparking social, economic, political, and environmental justice.
The story also serves to empower traumatized youth to heal and uncover their full potential. Coined by fans as "Galactic Pop", it's (i) want to redefine the hip hop genre. In doing so, they hope to inspire others to think independently and outside the box. In doing so, we can all start a healthy journey to healing and self-betterment.
About us:
We wish to inspire all to think openly and courageously. We value living in our own truths and self-expression. Further, we want to change the status quo of hip-hop. We want to highlight staying informed about government, healthcare, technology, and society above overindulging in luxuries, parties, and other things that don't actually benefit people long term. Staying active in our communities over self-destructive actions will need to be the new wave if any major change is going to happen in the modern day.
An it's (i) show typically incorporates different mediums of self expression into the events. This includes but is not limited to film, fashion, meditation, and energy healing. In doing this, we involve and promote members of the community with varying forms of expertise and build the artistic heartbeat of central Ohio. We consider our genre to be "galactic pop" - a blend of hip-hop and different genres including EDM, Pop, Rock, Alternative, Jazz, and more. We choose to incorporate different sounds into our music not just for the sake of it, but to fully embody the value of creating freely and not being shelved into one genre. We believe appealing to a demographic is more important than sticking to one sound.
it's (i) was created by Isaiah Boyd(rapper, singer, producer, dancer) and Jordan Johnson(keyboardist, producer, creative direction) and they've partnered with other musicians/artists to add to the live experience. Others on our team include Armaun Payne(graphic video producer), Jason Harvell(filmmaker, director, & illustrator), DJ NuEarth Cassandra Young(project manager, dj), & Robbie Ohio (photographer, rapper)
Captured by Robbie Ohio
For booking, interviews, or other inquiries email: info@itsi.life
it's (i) is on Instagram, Twitter, Facebook, YouTube, and SoundCloud, Spotify, iTunes, Apple Music, Amazon Music
Posted in: Arts & Entertainment,Celebrity,Lifestyle,Society & Culture
Local Lighting Company Works with Gordon Ramsay To Help Shine Light on Ellicott City After Two Devastating Floods
America's #1 full-service outdoor lighting company, Outdoor Lighting Perspectives, was honored to be a part of FOX's Gordon Ramsay's 24 Hours to Hell and Back: Save Our Town, to help rebuild local restaurants devastated by two "100-year floods" in 2016 and 2018 in Ellicott City, MD.
Ellicott City was hit by massive floods in 2016 and 2018 and since has struggled to rebuild local businesses that the disasters caused. Ramsay and his team of experts came to help rebuild three local businesses. As a part of this process, Outdoor Lighting Perspectives (OLP) of Baltimore was chosen to help design and install outdoor lighting for two restaurants, Little Market Café and Phoenix Brewing Company.
OLP specializes in the design, installation and maintenance of low-voltage, energy-efficient outdoor illumination systems. OLP of Baltimore was chosen for this show due to the quality of work the producers saw on social media, as well as the many 5-star reviews they have received.
For the Little Market Café, the rear outdoor seating area was completely transformed by a landscape company, including a stone patio and fire pit. OLP installed bistro lighting to help complete the space and allow the café to have guests enjoy the space long after the sun goes down.
For Phoenix Brewing Company, a local artist was commissioned to paint a large mural on the exterior of the historic stone building, depicting Ellicott City's rebirth. To ensure this mural could stand out in the evening, OLP installed bistro lighting in the alley between two buildings for passersby to enjoy!
"We are truly honored that OLP could play a part in the rebuilding of Ellicott City, with Gordon Ramsay and his team," explains Tim O'Brien, owner of OLP of Baltimore. "As a fellow local small business owner, I can only imagine the sleepless nights that these owners endured as a result of these natural disasters, not once but twice. The owners and this historic town deserved this makeover and we are glad we could play a small part with this incredible team and community."
To view more photos from the show and project, visit the Outdoor Lighting Perspectives website at https://www.outdoorlights.com/resources/case-studies/olp-helps-gordon-ramsay-to-rebuild-ellicott-city/.
About Outdoor Lighting Perspectives
Established in 1995, Outdoor Lighting Perspectives is the nation's first and largest full-service, low-voltage outdoor lighting company. With over 150,000 installations across the United States and abroad, OLP is known for skillful, custom design for the hospitality industry, commercial businesses and residences. Featured in Lodging Magazine, Garden Design, House Beautiful, Better Homes and Gardens, Coastal Living, HGTV Magazine and Martha Stewart Living, Outdoor Lighting Perspectives features stunning handcrafted copper and brass LED lighting fixtures that can transform any building into a work of art. Learn more at https://www.outdoorlights.com/.
Posted in: Lifestyle,Services,U.S,World
MiniCo Insurance Agency Wins Internet Advertising Competition Award from the Web Marketing Association
MiniCo Insurance Agency has won an Internet Advertising Competition Award from the Web Marketing Association in the category of insurance integrated advertising campaign. MiniCo was recognized for the multi-faceted marketing campaign that launched the company's newly upgraded specialty business owner policy (BOP) for self-storage risks.
Campaign elements included website content, a white paper, a press release, educational videos for independent insurance agents, emails to agents and self-storage professionals, print advertisements for self-storage industry publications, postcard mailings, social media posts, blog posts, and search engine and social media advertisements.
MiniCo President and CEO Mike Schofield commented, "We are honored to be recognized by the Web Marketing Association as part of its Internet Advertising Competition. Since 1975, MiniCo has offered the gold standard in specialty BOP coverage for self-storage risks. When we launched the upgraded policy in 2019, our in-house marketing team played a critical role in communicating the benefits to independent insurance agents as well as policyholders and self-storage professionals."
The Web Marketing Association was founded in Boston in 1997 to help set a high standard for internet marketing and corporate web development. Staffed by volunteers, the organization is made up of internet marketing, advertising, PR, and design professionals who share an interest for improving the quality of advertising, marketing, and promotion used to attract visitors to corporate websites. The association's Internet Advertising Competition was the first award program dedicated to recognizing outstanding online advertising in all its various forms.
About MiniCo Insurance Agency

MiniCo Insurance Agency, LLC, was founded in 1974 as a provider of specialty insurance products and publications for the self-storage industry. Today the company is a managing general agency offering multiple specialty property and casualty insurance products for a variety of unique industries and exposures. MiniCo Insurance Agency, LLC, the parent company of MiniCo Insurance Agency of Canada, Inc., is a member of the Aran Insurance Services Group. For more information, please visit https://www.minico.com.
Posted in: Business,Lifestyle,Media & Communications,Services,U.S
Infinity Sun Keeps Celebrities Glowing with Special ZOOM Tutorials on QuaranTanning at Home
Tune in at 11:30 PST on Saturday May 9 on Raquel Leviss @raquelleviss IG Live as Miss Munro guides through the optimal application process of self-tanners to be camera ready for any interview, meeting or just having fun with your friends in these rapidly changing times, our personal and business lives have dramatically shifted from office to screen and the need to look and feel our best in the face of digital communications calls for some expert tips on contouring and shading the face and upper body.
Veronique Munro, CEO of Infinity Sun® and sunless industry pioneer has some expert advice on achieving not only the optimal sunless tan but also the contouring of the face, neck, décolleté; the areas that are most visible when on LIVES, Zoom, SKYPE or FACETIME.
Miss Munro explains the difference between abrasive and nonabrasive methods of exfoliation and how and when to use each to prepare the skin for optimal DHA activation.
With the wide range of self-tanners available, how do you know which one to choose? Miss Munro explains the difference between a mousse, spray and gradual self-tanner and how and when to use each one.
Technique is key when it comes to shading and contouring the face and upper body. How much product to use, where to apply it and how to set it to prevent smudging can make all the difference when it comes to looking like a glowing and confident woman.
"We are in a time of extreme uncertainty and have had to pivot the way we do business" stated Miss Munro. "We now spend much more time on digital platforms and many of us do not feel confident so doing all we can to look and feel our best is key" she continued.
TWO NEW PRODUCTS WILL BE LAUNCHED in 2 WEEKS
The Glow on the Go® Rapid Bronze Mousse is an age-defying rapid bronze mousse that is enriched with a blend of hyaluronic acid, vitamins a, c, & e, and other skin firming ingredients.
Infinity Sun is launching the first self-tanning BB cream, Tan Me BBTM. which gradually tans the skin while correcting color disparities immediately on application
Current at home sunless tanning products made by Infinity Sun are:
Glow on the Go® Sunless mist is an all natural, anti-aging sunless tanning mist
Dolce Dust® Finishing powder A luxury finishing powder is ideal to apply after using Glow on the Go sunless mist, mousse or any at home self-tanner.
Exfoliating body masque - gentle, skin renewing formula polishes and exfoliates with the natural, non-abrasive pineapple fruit enzyme, Bromelain.
Extend Body Serum - super-hydrating lotion containing our highest quality antioxidants, botanicals to keep the skin soft and silky-looking and can extend the tan for an additional 2-3 days.
Exfoliating mitt - The Infinity Sun Exfoliate mitt is made of material that removes surface layers of buildup and dead skin cells instantly using the mitt and water only no chemicals
Applicator mitt – Double sided ultra-plush applicator mitt for self-tanners assist in obtaining a streak-free application.
Back applicator - Double sided ultra-plush applicator mitt for self-tanners assist in obtaining a streak-free application.
Infinity Sun® manufactures all-natural, luxury self-tanning and skincare products that are available at more than 4,000 locations worldwide and online. Infinity Sun specializes in PROFESSIONAL systems and solutions and has a luxury line of at home self tanning products. Infinity Sun's proprietary tanning technology has been used by the likes of Jessica Alba, Paris Hilton, Jennifer Aniston and Giuliana Rancic and is the official Sunless Tanning brand for Miss CA USA, Miss FL USA and a number of other beauty pageants.
Veronique Munro founded Infinity Sun in 2005 and has written numerous articles on sunless tanning and has been quoted as sunless expert in numerous beauty and trade publications. Munro is also actively involved in dog rescue and founded Sprays for Strays 501(c) 3, a fundraising organization that assists animal rescue groups all over the USA to save spray dogs and find them forever homes.
Follow Us!
IG: @Infinitysuncorp, @veroniquemunro @dolcedustpowder @spraysforstrays
Facebook: @INFINITYSUNSPRAY
Twitter: @InfinitySun
Posted in: Fashion & Beauty,Fitness,Lifestyle,Services,U.S
Pandora Jewelry and Aveda Join SmartGift's Network of Leading Global Brands to Help People Connect With Thoughtful Gestures
SmartGift, the fastest growing gift-based e-Commerce and data platform, today announced that Pandora A/S and Aveda (an Estee Lauder Companies brand) join its award winning gift experience platform and network.
The global COVID-19 crisis is rapidly shifting consumer dynamics by accelerating online commerce and the need for personal and thoughtful human connection. Send with SmartGift volumes have risen sharply with Thank You, Just Because and Long Distance categories experiencing the biggest relative surge. Volumes relating to evergreen occasions like birthdays and anniversaries are also growing strongly.
Brands are accelerating their innovation efforts and are doubling down on online business with services that help nurture relationships and provide utility during this time. With temporary store closures and widely expected continued weakness in physical retail until the second half of 2021, personal online gift giving presents itself as a major opportunity for brands and retailers for the 2020 holidays and beyond.
"Being able to support and connect with our customers through digital activations is crucial during these uncertain times. We want to make the shopping experience as seamless as possible, which is why we are launching SmartGift, a service that allows our customers to easily shop for their loved ones online. With Mother's Day fast approaching and being such an important holiday for Pandora, we hope SmartGift provides shoppers with a convenient way to show their appreciation for their moms, especially if they aren't able to physically be with them," said David Walmsley, Global Chief Digital Officer at Pandora Jewelry.
"We are proud to be able to bring people closer together right now. We hear of so many heartfelt messages of gratitude, love and kindness from remote teams, parents, grandparents, children, friends and partners who have to physically distance. Sending someone a token of appreciation is a way to connect when we can't be there, spark joy and hope during deeply emotional and unsettling times, and make ourselves feel better, too. While nothing can replace those real hugs, we hope that SmartGift can provide a genuine expression of thoughtfulness. With Teacher Appreciation Week and Mother's Day coming up fast, we are excited to have launched with Pandora Jewelry and Aveda. These exceptional brands set the standard for customer experience and make for meaningful gifts," said Monika Kochhar, CEO at SmartGift.
"e-Commerce teams have vastly accelerated their speed of iteration and innovation as a necessary reaction to the current situation. I think it's fair to say that every e-commerce team works harder than ever. I am pleased that our easy and light-touch setup allows us to get brands up and running quickly with top personal gifting experiences as we have seen most recently with Pandora and Aveda, and more to launch soon. I'd like to thank these brands and their teams for the great partnership," adds Bernd Strenitz, Chief Product Officer at SmartGift.
Top brands such as 1-800-Flowers, Kendra Scott, Kipling, Movado, ReserveBar, TUMI, Theory, Under Armour, vineyard vines, Waterford and many others utilize the SmartGift platform to power their peer-to-peer gift recommendations, shopping and customer experience. The platform helps brands lower the cost of customer acquisition, and increase purchase frequency and customer lifetime value thanks to its suite of peer-to-peer and business-to-consumer customer acquisition, engagement, retention and reactivation products. Its award-winning Send with SmartGift product is used by consumers across leading brands to make every gift perfect.
SmartGift is a service that helps shoppers give the perfect gift, every time. The shopper can select an item to send, surprise and delight the giftee of their choice by giving them the chance to virtually unwrap their gift via text, email, or any other digital platform. Then the giftee can decide if it's indeed the perfect gift. If not, he or she can swap for a same-priced item or alter the gift's size, color or style. Once the giftee is happy with their choice, the shopper confidently completes the purchase and not until that point is the gifter charged.
About SmartGift
SmartGift is the fastest growing, gift-based ecommerce and data platform today. Its award-winning patent-pending Send with SmartGift platform is used by retail brands and consumers to make every gift perfect. Leveraging AI and real-time gifting data, SmartGift helps retailers and brands to become more people-centric in their marketing and personalization experiences. Select an item to send, surprise and delight your giftee by giving them the chance to virtually unwrap their gift via text, email, or any other digital platform. They can decide if it's indeed the perfect gift for them. If not, they can swap or exchange for a same-priced item or alter the gift's size, color or style. Once the giftee is happy with their choice, the shopper confidently completes the purchase. For more information on how to gift across today's top jewelry, cosmetics, high-end luxury, fast fashion, performance gear, footwear, electronics, floral arrangements, gourmet food, luggage brands and more on https://business.smartgiftit.com/.
Posted in: Fashion & Beauty,Lifestyle,Living,U.S
Monster Tree Service Awards Territory in Anne Arundel County, Maryland
Monster Tree Service, the nation's first and fastest-growing tree service franchise, is expanding in Maryland. Recently featured by SUCCESS magazine, Thrive Global, and Franchise Times, the Monster Tree Service franchise continues to build on its rapid three-year franchise system growth.
Business entrepreneur Jeff Friedman has purchased the rights to a Monster Tree Service territory in Anne Arundel County, covering Severna Park, Annapolis, Glen Burnie, Elkridge and surrounding areas. Friedman officially launched his business in March, and his experienced crew is already enjoying a steady stream of satisfied customers.
Friedman is a U.S. Army veteran who first came to Maryland in 2007. He was stationed at Fort Meade and immediately fell in love with the area. After leaving the army, Friedman went to work for the Department of Defense, and even though his career took him as far away as Hawaii, he was anxious to return and now considers Maryland his home.
While in the Army, Friedman trained in the field of information technology. He continued building on his IT experience at the Department of Defense. And when it came time to make the decision about the next step in his career, Friedman's IT experience led him to Monster Tree Service.
"When I was first introduced to Monster, I was immediately drawn to their data analytics system," said Friedman. "Their customer relationship management system creates leads, accurate quotes, work orders, tracks how long crews have been on a job and more. It's an incredible tool that monitors the health of the business."
Josh Skolnick, CEO and Founder of Monster Tree Service, is confident Friedman will be an excellent asset to the Monster Tree Service franchise.
"Jeff is a perfect fit for the Monster Tree Service franchise opportunity," says Skolnick. "He has a good head for business and a great understanding of the needs of his community. I am confident he can handle any challenge that comes his way and will thrive as the newest member of the Monster family. We are glad to have Jeff on our team."
Monster Tree Service is the only franchise tree company capitalizing on the under-served billion tree service industry. Monster Tree Service has achieved consistent year-over-year, 5 percent growth since 2009, resulting in a + million business. Because it's a high-upside opportunity, and a recession-proof business, Monster Tree Service expects to achieve 0 million in sales by 2021.
"With the support of Monster's national recruiting efforts, we've assembled a great team," said Friedman. "Each member of the crew has 10 years or more of experience in the industry. We're very proud to offer the community our wide array of services, including tree trimming and pruning, shrubbery and hedge thinning, landscape clearing and more."
For more information about Monster Tree Service, please visit http://www.whymonster.com/.
For more information about Monster Tree Service franchise opportunities, please visit http://www.monsterfranchising.com/.
To learn more about CEO Josh Skolnick's vision for Monster Tree Service, please visit https://www.monsterfranchising.com/vision-story.
###
About Monster Tree Service
Founded in 2008 in Fort Washington, Pennsylvania, by Founder and CEO Josh Skolnick, Monster Tree Service is the nation's first and fastest-growing franchise brand serving the billion tree care industry. Over the past decade, Skolnick has aggressively built Monster Tree Service into a thriving national franchise system, working day and night to build the company into a multi-million-dollar business with more than 62 franchise partners and 166 territories sold in 28 states.
With dozens of fantastic franchise partners doing great work in their respective communities, Monster Tree Service expects to exceed million in systemwide revenue in 2019. Each Monster Tree Service franchised outlet offers full-scale tree pruning and removal services, including tree pruning and trimming, tree removal, stump grinding, shrub maintenance, emergency services, plant health care, and various secondary services.
Monster Tree Service franchise owners possess high levels of business acumen and business-building skills that bring a rare level of professionalism to the tree care industry. Fully invested in this industry — both personally and professionally — Monster Tree Service owners provide wonderful opportunities to other professionals who have a shared vision of continuing to legitimize the tree care industry as a skilled trade. These industry professionals will have the tools, training, and respect to excel in providing unparalleled service to their clients and Make the World a More Beautiful Place, One Tree at a Time™.
Monster Tree Service is committed to educating all customers on the natural conditions, diseases and infestations that impact the health of their plants/trees and treating all issues with an environmentally friendly, "Do Not Harm" approach. It's all part of the Monster Tree Service vision to partner with homeowners across the country to make their trees healthy, strong, and vital.
For more information about Monster Tree Service, please visit 
For more information about Monster Tree Service franchise opportunities, please visit http://www.monsterfranchising.com/.
Posted in: Business,Home & Garden,Lifestyle,U.S
Arise Collective Commits 1% of all sales to Environmental Causes
1st April 2020, Arise Collective joined 1% for the Planet, committing to donate 1% of annual sales to support nonprofit organizations focused on the environment.
"In 2020, a new decade is upon us where as a global community, sustainability is our biggest priority" states Julia Ritchie, Arise Collective Brand Manager, "and this is part of our DNA here at the Arise Collective. By partnering with 1% for the planet we are able to actively donate and make a difference to our planet through every customer purchase of our eyewear. Enabling our customers to feel good about their purchases, whilst protecting their eyes."
Arise Collective is a social brand that is fully committed to sustainability. It recently partnered with WWF Australia to upcycle plastic commercial gill nets pulled from the Great Barrier Reef, a huge threat to marine creatures, to create sustainable sunglasses. The ReefCycle collection aims to support a net-free North, with 50% of proceeds funding further WWF conservation work to protect Australia's marine wildlife.
The CEO of 1% for the Planet, Kate Williams, who is thrilled about the new partnership says, "Currently, only 3% of total philanthropy goes to the environment and, only 5% of that comes from businesses. The planet needs bigger support than this, and our growing network of member businesses is doing its valuable part to increase giving and support on the ground outcomes. We're excited to welcome Arise Collective to our global movement of over 2,700 businesses,"
By contributing 1% of their annual sales, over 2,700 members from 45 different countries, have raised more than 5 million to support approved environmental nonprofits around the globe. Nonprofits are approved based on referrals, track record and environmental focus. Thousands of nonprofits worldwide are currently approved.
About 1% for the Planet
1% for the Planet is a global organization that connects dollars and doers to accelerate smart environmental giving. Through our business and individual memberships, 1% for the Planet inspires people to support environmental organizations through annual membership and everyday actions. We advise on giving strategies, we certify donations and we amplify the impact of the network.
Started in 2002 by Yvon Chouinard, founder of Patagonia, and Craig Mathews, founder of Blue Ribbon Flies, our members have given more than 5 million to environmental nonprofits to date. Today, 1% for the Planet is a network of more than 2,700 business members, an expanding core of individual members and thousands of nonprofit partners in more than 60 countries. Look for our logo and visit www.onepercentfortheplanet.org to learn more.
About Arise Collective
Arise Collective was founded in 2017 and creates stylish, socially driven, quality eyewear at an affordable price. Developed by a global community, the Arise Collective team have a clear vision of offering the latest eyewear designs, whilst celebrating diversity and driving social impact. For more information about joining our collective visit Arise Collective- About Us to learn more.
Posted in: Energy & Environment,Lifestyle,News & Current Affairs,Non Profit,Retail
Hot New Artist From Ann Arbor Michigan
Artist "PROL'E" Drops A Really Hot Song !!!
Single "BLACK DUCK" : 
https://songwhip.com/song/prole/black-duck
BIOGRAPHY: Midwest HIP-HOP artist from Ann Arbor, Michigan goes by the name of "PROL'E". Artist "PROL'E" was born "Anthony Thompson" in Detroit, Michigan on the 13th of October, 1993. Music came naturally for "PROL'E", being blessed to have a mother who could sing and has an ear for music. Also a distant father who was known by not only local but "nationally known" rappers as well, for his good rapping and lyrics. "PROL'E" began seeking to start his career young. Pursuing the musical dream.
After trial and errors from failed record deals and broken relationships with past connections, "PROL'E" began taking his career into his own hands. "Ann Arbor" artsist "PROL'E" released a single called "ANN ARBOR" ( prod. By sneak beatz ), that started to get him some real buzz through out the city. He them signed a (W.W) distribution deal with a music distribution company (YVE). Soon after released 3-5 albums through that specific distribution company, before he decided to start releasing music on his own. "PROL'E" contributed to his first release on his own in 2016 with his single " DRILL 'EM ".
"PROL'E" not only produces, writes , records and masters his own music. He now plans, manages , markets , distributes and sales his own music with help from his wife and close friends. 
- prol'e
MUSIC / SOCIAL NETWORK LINKS:
         - SPOTIFY :https://open.spotify.com/artist/63rN9hFimQ3auk9Usj4qZ7
        - PANDORA : "prol'e" ( the profile with over 100 listeners ) 
        - ITUNES : https://itunes.apple.com/us/artist/prole/360421582
        - BANDCAMP : https://improle.bandcamp.com/
        - SOUNDCLOUD : www.soundcloud.com/therealprole 
        - FACEBOOK : www.facebook.com/improle
        - TWITTER : www.twitter.com/itsprole
  ( THESE ARE A SPREAD OF A COUPLE TOP LINKS )
 " Artists and musician,  PROL'E,"
Posted in: Arts & Entertainment,Celebrity,Fashion & Beauty,Lifestyle,Media & Communications
The State Theatre Announces a New Name and Logo for the Historic Entertainment Venue in Saint Petersburg, FL
The historic venue formerly known as the State Theatre in Saint Petersburg, FL is now the Floridian Social Club. When renovation is complete, the venue will have gone through a complete restoration of the building's current infrastructure back to its historic past and much more. All of the buildings renovations were focused on creating an authentic roaring 1920's art deco entertainment event venue, and at the same time maintain the palimpsest features from when the original building was built. The new name and brand "Floridian" are a reflection and tribute to our cities past, with a clear vision of the people in our Community who will continue to celebrate with family and friends for generations to come.
Kevin Chadwick, A second-generation St. Pete native, Owner / Principle of the Theatre, remembers the State Theatre of his youth, one of the last first-run movie houses left standing in downtown. "St. Pete has never been more exciting, more roaring, or more fun than it is right now. I think we're all getting a rare opportunity to experience the true renaissance of a city right before our very eyes. "I want to restore a very special piece of our cities history, and to engage our community to frequently use the Theatre to celebrate life's events." The Theater will soon be 100 years old, In 2024. I think It is Important to restore the Theatre authentically to Its historical roots, in hopes that it will survive another 100 years. "The Theatre has gone through many evolutions in its lifetime, and I believe we are approaching one of its finest times."
Chadwick, who operates the largest Keller Williams franchises in Florida with 7 offices in Tampa Bay, 1,500 agents and over billion in annual sales, purchased the State Theatre in July 2018 and has been under construction ever since. Chadwick bought the Theatre as a legacy property for his family and says the project has become much more than just an investment property, it's become a passion project for everyone Involved. It was important to Chadwick to assemble a local team to restore the Theatre and he couldn't be happier with the result. Our development team is made up of, Jack Bodziak, Architect; Peter Boyd, Construction; Creative Arts, Fabrication & Design; ESI Conrad Andrews, Sound & Lights; Lisa Gilmore, Interior Design; and the brand ID and operation is supported by ahVanguard Creative Solutions.
Kevin Chadwick enjoys saying his kids are third-generation St. Pete natives. "our family legacy, the Floridian Social Club is, in my hopes, a property that will continue to thrive and be enjoyed by all for the next 100 years.
Brandon Huskins, Operating Director for the Floridian Social Club, added, "we estimate the approximately 800-person capacity venue will host 50 to 60 "name" concert events per year and be available to local and regional organizations to host their special events, weddings, awards, lectures, and any other celebration. "We want to offer diverse programming that everyone in St. Pete, at some point, will have something to come out and be part of". The Floridian will operate as authentic 1920s style lounge during the week and a full-blown CLUB with live performances on weekends.
For more information about Floridian Social Club's entertainment and services, please contact Jenny Holla, Events Director at (727) 742-0122 or via email at jenny@floridiansocialclub.com.
About Floridian Social Club
Floridian Social Club, serving the Saint Petersburg, Florida market will operate as a lounge, night club and concert venue. Our mission is to re-engage our communities as a multi-event venue that will frequently be used to celebrate life's events. The vision to cultivate an environment that entertains, inspires and creates memorable experiences that will last a lifetime.
For more information, please visit http://www.floridiansocialclub.com
Posted in: Arts & Entertainment,Lifestyle,Services,U.S
How RAM Pavement Shares Their Success With Their Community
The community here in the Carolinas has supported RAM Pavement since the beginning and to show their appreciation, they take as many opportunities to give back whenever they can. For the past six years, they have had the honor of being sponsors for Go Jen Go's major event, Run Jen Run.
The Go Jen Go foundation is a non profit organization that is dedicated to assisting women who are affected by breast cancer. Today, the Go Jen Go Foundation provides over 0,000 in financial support each year to women and men fighting breast cancer in the greater Charlotte area. They offer financial assistance so that survivors can focus on their fight and not worry about things like whether or not they can pay rent, put gas in their car, or buy gifts for their families at Christmas. Go Jen Go hosts two annual events, the Run Jen Run 5k and Festival in March, and Cheers Jen Cheers, a family friendly tailgate party in October.
RAM Pavement is well known in the community for wanting to give back and this encouraged the Go Jen Go foundation to offer them the opportunity to be one of the sponsors for their major event, Run Jen Run. Apart from being sponsors, some of their employees participate in the 5k run and others simply come out to show their support to everybody participating in the race. To add to the festivities, RAM Pavement also brings out a pink tractor trailer and paving machine so kids can take a look at them and enjoy. The ability to be a part of and support such an amazing cause means a lot to them and it completes part of their mission statement.
A lot of their employees, friends and families have all been impacted by somebody with breast cancer. They believe it's more than just filling potholes or doing a concrete repair, it's about helping somebody with breast cancer, it's about helping somebody be fed during the holidays or helping a veteran transition from military life to civilian life. In 2020 they plan on participating in an upcoming turkey drive in November, they've participated in this year's Run Jen Run event and they'll be doing volunteer work with Veteran's Bridge (which is a Charlotte-based nonprofit organization that bridges the gap between veterans and their community). The work with Veteran's Bridge may range from helping with a park clean up to having a call center focused on checking in with veterans to see how the transition from military life to civilian life is going.
At RAM Pavement, they have fostered a culture of giving back. They know that they wouldn't be here if not for the community in which they work. From the technicians who do the grunt work all the way to the founder and CEO. Their desire to give – be it through volunteering, donating, or simply praying is what sets them apart as human beings. They look forward to many more years of serving their community.
Posted in: Food & Beverage,Lifestyle,News & Current Affairs,U.S
If Suffering from Back Pain, See a Physical Therapist First - Get Started Without a Doctor's Prescription
In 2016, the Center for Disease control reported that about 20.4% of adults in the United States suffer from chronic pain, with eight percent living with high-impact chronic pain. Acute pain can become chronic, and recurring pain can persist and worsen, affecting other parts of the body if not treated effectively, and with long-term relief as a primary goal.
Painkillers, injections, minimally to moderately invasive procedures, and surgery can often be prevented by getting to a physical therapist first. Physical therapy is often the safer, more effective choice for treating pain, and delivers sustainable relief with the highest rate of success.
"Physical therapy treats the root causes of the pain experienced and focuses on sustainable relief," says physical therapist Laura Hunter, clinical rehab director of Weston, Florida's Quality Rehab Care. "At QRC patients receive individualized care tailored to their intake evaluation, medical history, and recovery goals."
Going straight to a physical therapist for assessment and treatment prevents a condition from worsening and/or spreading pain to other parts of the body. Decreased range of motion/mobility of one body part may also affect other parts of the body if not treated early. Unfortunately, the average wait time to see a physical therapist for patients who jump through insurance procedure hoops to get a doctor's prescription for physical therapy is 24 days. Obtaining a prescription requires seeing a primary care physician who may give you a referral to an orthopedic specialist who may write you a prescription for physical therapy. That's a lot of time, effort, and co-pays, and further deficits can occur in that time when living with an injury. These compounded deficits due to injury may be more invasive, time-consuming, and costly to fix.
Twenty-eight states have direct access laws by which patients can seek physical therapy directly without a doctor's prescription. Florida is one such state. Patients in Florida can go directly to physical therapists; however, this direct access does not allow physical therapists to implement treatment plans in acute care settings. The condition must be within the physical therapist's scope of practice. If it is not, the physical therapist can consult with a qualified healthcare practitioner or refer the patient, and if the care plan exceeds 30 days, a practitioner of record must review and sign off on the plan.
Many of Laura Hunter's patients at Quality Rehab Care utilize Florida's direct access laws to access her services for injury recovery, post-op recovery, acute pain, chronic conditions, joint issues, and more. Mrs. Hunter is a Board Certified and Licensed Physical Therapist with over 25 years of combined experience in acute and long-term physical therapy, in homecare, rehabilitation center, and hospital settings, locally and internationally.
At the local hospital in Weston it takes 2-3 weeks to get an appointment to see at Physical therapist. We make it a point to get a new patient in the same week as their request for service. Our therapist can help patients prevent and/or delay surgeries. We can reduce the insurance cost by reducing/eliminating the use of narcotics. Educating our patients in the correct body mechanics we also help to prevent further injuries.
"This rehab facility is excellent," reported Quality Rehab Care patient and Yelp reviewer Kay B. "The genuine interest and care is awesome. Laura is amazing and explains everything in detail. I had issues with my shoulder where my movement was very limited due to the pain. I had dealt with this issue for quite some time. After pursuing rehab with Laura, it was only a matter of weeks before I was back to normal. I honestly thought I would never go back to normal. Laura and her team made this a possibility for me."
"I am back for a third time," says Quality Rehab Care patient and Yelp reviewer Meryl J. "This time, I have lower back pain. Pain stinks, but Laura and her staff are amazing. They are educated, kind, listen and really help make the pain go away! You have to do your part and keep up the exercises at home, but when you are in the office, she really makes sure you know what to do. Every single person who works here is amazing. You enter her office a patient but leave a friend. I know many others who feel the same way."
Yelp reviewer and Quality Rehab Care patient Maria O. agrees that it is the, "Best place to get better from any injury or surgery rehab, Laura is a caring, intelligent, and lovely therapist. Her staff is helpful and nice."
Don't live with acute or chronic pain or put your treatment on hold to jump through administrative hoops. Call Laura at 954-389-9905 or email quality.rehabcare@gmail.com to get started, and visit https://qualityrehabcare.com/ to learn more.
.
Posted in: Education,Fitness,Health & Medicine,Lifestyle,Sports
Silicon Valley Hair Institute Announces Timely Post on Female Hair Loss Specialists in the Bay Area
Silicon Valley Hair Institute, a team of highly-trained professionals for hair loss solutions in the Bay Area at http://siliconvalleyhairinstitute.com/, is proud to announce a new post for women. The post focuses on the needs of women seeking a hair loss specialist who understands the special challenges of female hair transplantation.
"Unfortunately, even Bay Area women can still feel ashamed of thin hair and be less likely than men to reach out to a hair loss specialist for women," explained Dr. Miguel Canales, hair loss surgeon for SVHI. "I've been helping women with hair loss for decades. If they need someone to listen, they can count on me as a Bay Area specialist in female hair loss issues."
The post can be found at https://siliconvalleyhairinstitute.com/it-is-an-unfortunate-fact-that-men-and-women-go-bald-but-today-we-can-fix-that/. The post is one of a series focused on helping Bay Area women with thinning hair. Speaking to a female hair loss specialist might help women find answers to personal concerns. To learn more, Bay Area residents can review the women's hair loss protocol page at https://siliconvalleyhairinstitute.com/womens-hair-loss-protocol/. Female residents living around the Bay Area peninsula can review the Palo Alto information page at https://siliconvalleyhairinstitute.com/directions-from-palo-alto-hair-transplant/. Women in or near Palo Alto ready to speak up about hair loss troubles can schedule a confidential consultation at https://siliconvalleyhairinstitute.com/directions-from-palo-alto-hair-transplant/.
BAY AREA FEMALE HAIR LOSS SPECIALIST IS READY TO LISTEN TO WOMEN TALK ABOUT THINNING HAIR
Here is the background for this release. Women's equality continues to progress in the workplace and in social situations. Nonetheless, men and women can equally struggle with balding, yet women could choose to remain silent. Instead of speaking to a female hair loss specialist, Bay Area women might try to manage the problem alone. Women can be encouraged to speak out about various issues today that were once taboo. If a lady notices balding patches appearing on the scalp, the problem could seem too humiliating to address. For these reasons, Silicon Valley Hair Institute has announced a new post on hair loss issues for women in the Bay Area.
ABOUT SILICON VALLEY HAIR INSTITUTE
The Silicon Valley Hair Institute (http://siliconvalleyhairinstitute.com/), under the leadership of top-rated California hair transplant surgeon Miguel Canales MD, is one of the best facilities offering San Francisco Bay Area hair restoration. It is a professional team of San Francisco hair specialists led by Dr. Canales. Dr. Canales provides the full range of advanced hair transplant and hair restoration procedures for Bay Area residents, from San Francisco to Palo Alto to San Jose. Treatments include; robotic hair transplants, FUE/FUT surgery, and micro-pigmentation. If one needs a hair transplant specialist, look no further than this Bay Area hair transplant center. The clinic provides both San Jose FUE transplant and San Francisco FUE transplant services. Dr. Canales also performs female hair transplants for women and eyebrow restoration, thus offering the best hair transplant and robotic hair replacement options. Call today to 650-551-1100 for a no-cost consultation.
Posted in: Lifestyle,Services,U.S
Warriors Heart highlights Beyond 12 Step Solutions in TIME Special Edition The Science of Addiction
Warriors Heart Chemical Dependency (CD) Team Lead and CFRC (Certified First Responder Counselor) Vonnie Nealon, highlights their innovative addiction treatment solutions in the "Beyond The 12 Steps" story in the recent TIME Special Edition: The Science of Addiction (2019) by health journalist Lisa Lombardi. Nealon emphasizes that a "paradigm shift" in the industry is calling for new approaches in 2020, and explains how Warriors Heart is unique as the first and only private and accredited program for "warriors only" (military, veterans and first responders) in the United States.
In this eye-opening TIME magazine story, Writer Lisa Lombardi calls attention to alarming statistics including; "Every day, more than 130 people in the U.S. die from opioids, including heroin and prescription painkillers such as Oxycontin, Fentanyl, and Vicodin." And "drinking problems affect 15 million Americans, according to a 2018 National Survey on Drug Use and Health."
To find new solutions to these challenges, Nealon explains that Warriors Heart goes way beyond 12-step programs by using holistic healing and Cognitive Behavioral Therapy (CBT) to retrain the brain to "build healthier neural pathways."
Nealon played a key role in developing Warriors Heart's "whole body" approach to healing for our protectors where chemical dependencies, PTSD (Posttraumatic stress disorder), depression, trauma, anxiety and recurring issues are all treated in one program (unlike the Veterans Administration where these programs are separated) on a 543-acre ranch.
In addition to 12-step programs, Nealon explains that Warriors Heart uses SMARTrecovery as an alternative option to AA that emphasizes CBT. Nealon expanded that drugs and alcohol are often used as a coping mechanism, which she believes must be addressed in treatment so clients leave with "willpower."
As another innovative approach, Nealon explains that Warriors Heart clients are assigned two counselors; "one to help treat their addiction, and the other to help them work through mental health challenges such as PTSD and depression."
Nealon was in an AA program herself before becoming a LCDC, Licensed Chemical Dependency Counselor in 2002. In the "Beyond The 12 Steps" TIME magazine story, Nealon adds that, "she knows that AA works – just as clearly as she knows that it doesn't work for everyone." While it is not recommend, Nealon acknowledges that some clients return home with a plan to be on certain medications and/or use alcohol in moderation versus complete abstinence.
Clients leave Warriors Heart with new tools and life skills to rebuild lives. And as part of the aftercare program, the clinical team partners with clients to develop custom long-term recovery plans.
Looking forward into 2020 and beyond, Nealon believes new ideas will continue to evolve for substance abuse treatment programs as the recovery industry goes through this "transformation."
Media Contact
Liz H Kelly, 310-987-7207
About Warriors Heart (Bandera, Texas near San Antonio):

Warriors Heart provides the first and only private accredited treatment program in the U.S. for "Warriors Only" (military, veterans and first responders) faced with the self-medicating struggles of alcohol addiction, prescription and drug addiction, PTSD (post-traumatic stress disorder) and mild TBI (Traumatic Brain Injury) in a private, 40-bed facility on a 543-acre ranch outside San Antonio, Texas. While there are other treatment programs for warriors in the U.S., Warriors Heart is the only true peer-to-peer program because others are mixed with civilians. Along with a 42-day peer-to-peer residential treatment program, Warriors Heart gives warriors the option of Day Treatment, Outpatient, and Sober Living (60 Day Minimum). Warriors Heart's work has been featured on the TODAY Show, MSNBC, FOX 11 Los Angeles, KENS5 CBS News San Antonio, Dr. Drew Midday Live with Leeann Tweeden on Talk Radio 790 KABC, Forbes, The Chicago Tribune and Addiction Pro magazine. There is a 24-hour Warriors Heart hotline (844-448-2567) answered by warriors. https://www.warriorsheart.com/
Posted in: Lifestyle,U.S,Website & Blog
Americana in Wonderland, Americana Manhasset's Spring 2020 Campaign
Photographed, produced and styled by Laspata DeCaro, Americana Manhasset's Spring 2020 campaign was shot at various locations in and around Los Angeles. Inspired by the whimsy and fantasy of "Alice In Wonderland," the setting is one of enchanted gardens and resplendent topiaries. Oversized mushrooms, blooming flowers and striking props appear in vivid, psychedelic colors alongside the season's best looks. A quote from Dr. Seuss opens the campaign and sets the tone: "Fantasy is a necessary ingredient in living."
In conjunction with the still images, Americana Manhasset has debuted a short film also entitled "Americana in Wonderland" starring He Cong and Kit Butler. Produced using stop motion animation, the piece is a wildly fun and fantastical romp through Americana's version of Wonderland, complete with a Cheshire cat and a magical tea party.
Americana's Spring Book is direct-mailed to 100,000 targeted households. The images and video are being featured in various print and digital media, including The New York Times and nyt.com. They are also being shown prominently throughout the season on americanamanhasset.com and on Americana's social media channels.
"'Alice in Wonderland' was our inspiration, but the overarching idea behind this campaign is that fashion is a flight of fancy, a means of expression that can transcend reality," said Charles DeCaro. "The collections this season have a real sense of charm, with each designer approaching that idea differently, whether it be through the use of bright color or fun prints or unexpected details and shapes. As always, while we had a clear editorial voice and a strong vision for this campaign, the fashion and the designers' messages remain the focus. We shoot an appropriate image for each brand, from Chanel, Gucci and Celine, to Rag & Bone, Theory and Zimmermann, with each photograph also working as part of the whole."
Americana Manhasset is a premier collection of over 60 fine shops, including Hermès, Chanel, Louis Vuitton, Gucci, Cartier, Ermenegildo Zegna, Van Cleef & Arpels, Bottega Veneta, Hirshleifers, Ralph Lauren, London Jewelers and more, all within a unique outdoor environment designed by renowned architect Peter Marino and landscape designer Oehme van Sweden. Americana Manhasset offers a complimentary Personal Shopping Service, a remarkable luxury fashion and gift resource. Located on Long Island's beautiful North Shore, Americana Manhasset is 20 miles from Manhattan and 50 miles from the Hamptons.
For more information please visit americanamanhasset.com. Follow Americana Manhasset on Instagram and Twitter, subscribe to our YouTube channel, and like our Facebook page!
Posted in: Fashion & Beauty,Lifestyle,Professional Services,Shopping & Deal,World
ViVODOMi Specializes in Offering Exclusive and Luxurious Lifestyle, Simple to Complex Project Management Services
ViVODOMi, the premier lifestyle management, project management, and concierge services company, offers a completely unique and highly personalized experience to the cream of the cream (individuals, top business families, celebrities and high net worth individuals) in New York City. Their services also include taking care of the townhouses and Pied-à-Terre of such individuals and families.
"We truly recognize and understand the extraordinarily high standards of service that our customers expect and unfailingly deliver what we promise, each and every time," says the spokesperson for ViVODOMi. "We stand apart because of our ability to deliver world-class experiences to our valued customers. Exceptional service is core to our business and we are constantly striving to make every experience a highly remarkable one for you."
ViVODOMi has years of expertise in providing perfect solutions in the areas of home maintenance, renovation, and repairs. The company also specializes in problem management and is equipped to handle projects of all sizes and complexities for its clients in NY City. They play the role of a personal life assistant to perfection.
With their deep familiarity and knowledge of New York City, ViVODOMi helps clients utilise the city's amazing and top rated services. They offer a variety of concierge services plans thoughtfully crafted to ensure that the clients enjoy best-in-class services.
They also provide and manage housekeepers for tasks such as housekeeping and laundry, drivers, a dedicated personal concierge, are experienced in managing, estate relocation, and estate renovation projects. Unlike property managers or simple assistant, ViVODOMi acts as an extension of the customer's team to manage their projects in NY more efficiently. In a nutshell, they solve the most complex problems that clients face on a day to day basis.
The staff they provide are completely trustworthy and the vendors they use are well-vetted and licensed, and have been associate with them for years. They are chosen after carrying out detailed and meticulous background checks.
ViVODOMi easily adapts to the evolving needs of their customers and have proven expertise in delivering solutions that not only match but exceed their expectations on a consistent basis.
At ViVODOMi, the customer is special and highly valued as they come from the top layer of society. They serve the unique needs of the city's leading VIP guests, star athletes and celebrities, and top businessmen. The company takes great pride in its ability to offer the most comprehensive array of services available across the luxury sector.
Here's what some of their customers have to say about their services:
ViVODOMi, what a fantastic concierge services firm! They are professional, resourceful, and keep my house running in perfect order. They are easy and fun to work with, and free up my time by shopping, running errands, arranging repairs, and doing other life tasks, all so I can spend my time on what's truly important to me. I'd be lost without them. - P.C. | Philanthropist & Busy Traveling Professional
The ViVODOMi team is attentive, professional, flexible, and easy to work with. They are quick to respond to requests, and there is no task they haven't been able to complete. They know the right questions to ask and deliver top notch service. Although we'd like to keep them all to ourselves, I highly recommend ViVODOMi to anyone looking for concierge services. - L.H. | Daughter of Client
ViVODOMi is amazing – they are organized, thoughtful, proactive, and take great pride in helping their clients. I could not be more satisfied with their services. - L.T. | Entrepreneur & Investor
For more information, visit vivodomi.com
About ViVODOMi:
ViVODOMi was founded by Eli and Robert, two creative entrepreneurs committed to delivering excellence. Eli has been in the concierge services business since 2007 and leads the field team. Robert is an expert in construction management and property maintenance. He was a fashion designer before switching his focus to interior design in 2010. He oversees the operations teams. Together, they form the pillars of the company and have played a stellar role in its success. The ViVODOMi team personifies the concept of trust and reliability.
Posted in: Home & Garden,Leisure Activities,Lifestyle,Living,Professional Services
SmartBuyGlasses Brings the Top Performing Sunglasses for Winter Sports
Snow is one of the most reflective surfaces when it comes to light, so wearing sunglasses for winter sports is absolutely essential to avoid harmful UV rays, even without direct sunlight. Snow blindness (when bright light reflected from snow affects vision) is a real threat when skiing or snowboarding, particularly at high altitudes and travelling at high speeds. Hitting the slopes this winter? Make sure your ski goggles or ski glasses lenses provide 100% UV protection to ensure the best experiences.
To make choosing the ideal pair of winter sports eyewear easy, SmartBuyGlasses provides you with a list of the top recommended products which are worth to be invested in before heading to the mountains.
Top Recommended Goggles
If you're planning on skiing or snowboarding down the slopes this winter, consider equipping yourself with some quality ski goggles; they are your best choice for comfort, visibility and eye protection.
In low-light and fogging conditions, yellow, gold and amber lenses filter out blue light. Shadows are emphasized to see better the contours in the snow. They also work well in moderate and variable light conditions. Check out the Bloc Evolution E014 or the Bloc Small Fit Moon JM01.
When in bright and reflective snow conditions, darker lens tints such as dark brown, dark grey and dark green will increase contrast with the whites. Gray lenses are also good to reveal the true colours. Check out the Smith I/O7 IE7BKISA17, the Smith RIOT RO2BKECW17 and the Bolle Tsar.
Mirror coating enhances the effectiveness of tinted lenses by reflecting sunlight so it does not penetrate the lenses, making it a great choice for bright and sunny days. Check out the UVEX S40.
Clear lenses are undoubtedly the best option for sunset and nighttime as they have the highest visible light transmission (VLT), increasing wearers'' visibility on the slopes. Check out the Salice 609.
Photochromic lenses or transition lenses are designed to automatically adapt to surrounding light, making them perfect to ensure optimal vision and UV ray protection in every situation. Check out the Salice 618 ITA Speed Polarized BKIT/TECH and the Smith Goggles Smith I/OX.
Top Recommended Sunglasses
If you prefer opting for sunglasses over goggles, consider getting some 100% UV protecting sports sunglasses like these.
Sports sunglasses with a wrap-around frame minimize light reaching the eyes from all sides and allows better peripheral vision. Mirror coatings such as on this model are perfect for very bright conditions as they can block an additional 10 per cent to 60 per cent of visible light for greater comfort in highly reflective sunny environments. Check out the Smith RIDGEWELL ChromaPop Polarized and the UVEX SPORTSTYLE 223.
Polarized lenses selectively blocks light reflecting from horizontal surfaces, eliminating glare. Polarized lenses are especially helpful in blocking glare from light reflecting off water, sand, snow and concrete. This model is also made of highly durable polycarbonate made to withstand harsh conditions. Check out the Oakley OO9102 HOLBROOK.
Photochromic or transition lenses are not just found in the goggles, and provide the same optimal protection from unpredictable light conditions. By reacting to the surrounding light, they are perfect for every light condition, from low light to bright light on a sunny day. Check out the Oakley OO9290 JAWBREAKER.
All of these models are available on SmartBuyGlasses website, discover their website for more information and lots more products.
About SmartBuyGlasses
The SmartBuyGlasses Optical Group is a world-leading designer eyewear e-retailer, with websites in over 30 countries. The company was an early adopter to the online eyewear market, starting VisionDirect.com.au in 2006, selling prescription eyewear, sunglasses and contact lenses in Australia before expanding globally. Today, SmartBuyGlasses is the one-stop-shop for all eyewear needs, giving customers the power to shop their style. With over 180 brands and 80,000 products available, customers get their perfect unique look at amazing value. SmartBuyGlasses are the eyewear fashion experts offering big-name designers along with the most exciting niche brands.
Posted in: Lifestyle,Retail,Sports,Travel,Website & Blog
Broker, Rick Tobin, named to Leadership Team of the Fort Lauderdale Chapter of the National Association of Divorce professionals
Fort Lauderdale, Florida, December 18, 2019
Premier Hotel Realty is proud to announce that broker Rick Tobin has been elected to the Leadership team of the Fort Lauderdale Lunch Chapter of The National Association of Divorce Professionals (www.theNADP.com). NADP is a new and growing association of highly vetted professionals who serve clients going through all stages of divorce. The local chapter is composed of Family Law Attorneys, Financial Planners, Real Estate Agents, Immigration Attorneys, Counsellors and others who help people navigate the divorce process. The NADP is committed to making a positive impact on the divorce process through strategic alliances, divorce-centered education and comprehensive professional development and selected Tobin to Chair the group's social media.
Tobin's role in the group as a Commercial Real Estate broker is to assist the other professionals and their clients when they need to divide real estate or sell their commercial property when they go through the divorce process. Tobin will use his experience marketing commercial properties to help make the public aware of the group, help forge internal alliances and to promote the group through appropriate social media platforms.
Tobin says, "When I originally joined the group I was unaware of how many issues may be intertwined in the divorce process when a couple decides to split their marriage and their assets. Through my participation in the group, I've learned how to help couples to better navigate the process and avoid many surprises including leaving money on the table."
To learn more about Rick Tobin, visit his NADP profile https://www.thenadp.com/members/?id=51941586 or the Premier Hotel Realty website at www.PremierHotelRealty.com
About Premier Hotel Realty:
Premier Hotel Realty, led by Broker, Rick Tobin, is based in Pompano Beach, Florida and globally markets a wide variety of commercial properties. Rick also serves as a director of the Lauderdale by the Sea Chamber of Commerce and is on the Executive Board of the Greater Pompano Beach Chamber of Commerce. For more information contact Premier at info@PremierHotelRealty.com.
Contact:
Rick Tobin
954-543-5411 x2
Posted in: Business,Law & Legal,Lifestyle,Professional Services,Real Estate
Celebrate Free Shipping day with SmartBuyGlasses Offers
Just a few days left on the calendar before Christmas Eve and I bet you still haven't finished shopping all your holiday gift list, or even started yet! For those of us who always leave our shopping to the last minute, this Saturday 14th is Free Shipping Day! On this day all orders are shipped for free, no restrictions or minimum purchase required. To make it even better shops offer special discounts on selected products.
This year, SmartBuyGlasses is one of the companies taking part in free shipping day, offering 50% off on selected eyeglasses and sunglasses from top designer brands like Ray-Ban, Gucci, Oakley, Nike and many more.
Don't miss the chance to get the perfect gift for Christmas, whether if it is for someone special or just an occasion to treat yourself. For this holiday season, a nice pair of frames is the perfect accessory anybody would like to add to their closet. Some shiny eyewear to complement the festive outfit, a new pair of goggles for skiing, trendy sunglasses for the next summer vacation. Find the best eyewear options at SmartBuyGlasses.com and get all orders shipped for free on Free Shipping Day!
About SmartBuyGlasses
SmartBuyGlasses Optical Group is the world's leading designer glasses e-commerce company. With operations across Asia Pacific, Europe, and the Americas, the portfolio of domain properties are market leaders in over 20 countries, including SmartBuyGlasses.com in the US and VisionDirect.com.au in Australia.
Posted in: Fashion & Beauty,Lifestyle,Living,Shopping & Deal,Travel
How to Avoid Knee Replacement Surgery
The typical cause of total knee replacement surgery is a torn meniscus. The meniscus is the disc that cushions the knee and is crescent-shaped. While this does not always cause pain, around one third of those over 50 years old have a torn meniscus, and those with arthritis have a higher chance of this.
Sufferers of chronic knee pain are treated for arthritic knees, given medications, knee braces, and corticosteroid injections to treat the pain, but this does not always work, sometimes worsens the situation. Medical researchers at Boston University School of Medicine found that corticosteroid injections run the risk of accelerating joint destruction and bone loss. This common form of pain management for knee pain can actually shorten the patient's road to total knee replacement surgery. In fact, the Mayo Clinic found that the rate of total knee replacement surgery has doubled in the United States since 2000. Since these replacement knees have a 20-year lifespan, 35% of men and 20% of women who get total knee replacement surgery under the age of 60 will need a revision in their lifetime. The Washington Post reported on December 22nd 2018, "The 723,000 knee replacements performed in 2014 cost patients, insurers, and taxpayers more than $ 40 billion," and this number is projected to continue to rise with the aging population and rising prevalence of obesity.
Unfortunately, the needs of an aging and increasingly obese population with high rates of osteoarthritis and torn meniscuses is not the only reason the rate of total knee replacement is on the rise, and patients are undergoing this procedure at younger ages. The other factor is greed.
"Medical advertising is a big part of the problem," says orthopedic surgeon Nicholas DiNubile. "Its purpose is to sell patients on the procedures."
Surgery is sold as a quick-fix solution that gets the patient back to doing what they used to do before severe knee pain. Following surgery, chronic pain persists in one third of total knee replacement patients, and one in five report being dissatisfied with the results of this major – and costly – surgery. While the efficaciousness of total knee replacement surgery is being oversold, the possible risk factors are at the same time underreported in medical advertising. Generally, about 0.5-1% of patients die within 90 days of undergoing knee replacement surgery. The University of Florida published in the Journal of Alzheimer's Disease that for total knee replacement surgery patients 60 years and older, 48 hours following the surgery, 25% of these patients showed a decline in brain connectivity in at least one brain region, and one in seven patients showed connectivity declines that spanned all brain networks, while patients 60 years old and over who did not have this surgery did not display these same declines.
If treating patients with chronic knee pain from osteoarthritis with knee braces, physical therapy, and pain management medications and injections does not prevent total knee replacement surgery, and total knee replacement surgery does not always work either and comes with notable risks, maybe we're missing a crucial piece of the knee pain puzzle. While osteoarthritis in the knee is generally present with severe knee pain that leads to total knee replacement surgery, and tends to be treated as the cause of knee pain, Kim Gladfelter reported in the Los Altos Town Crier in November of 2018, "There are millions of people walking around each day who have arthritis in their knees but no pain."
But what if osteoarthritis is not the root cause of knee pain? What if something else is going on?
Florida wholistic physical therapist Craig Cohen sees the problem of knee pain in the context of the whole body. In his experience, knee pain is an indicator that the root cause elsewhere in the alignment and mechanics of the body.
"So many of our healthcare choices are aimed at turning off the pain, rather than heeding its message," explains Cohen. "With integrative physical therapy, we don't treat the arthritic knee; we treat the entire person. We identify how excessive strain is put on the knees from body misalignment, poor body mechanics, and muscle weakness, and develop an individualized treatment plan that starts in the office and continues at home."
As it turns out, listening to knee pain and opting for physical therapy that identifies and addresses the root causes of the knee pain can work just as well as total knee replacement without risk of complications or pain persisting after surgical intervention. A study published in September of 2018 in the Osteoarthritis and Cartilage Journal that used two parallel randomized and controlled trials to test the outcomes of total knee replacement and non-surgical treatments on knee pain. The study followed 100 adults with a mean age of 66 who were eligible for knee replacement surgery and had moderate to severe levels of knee pain. Half underwent total knee replacement right away, and half were treated with physical therapy. Researchers found that patients who were diligent in their physical therapy improved as much as those who had knee surgery in just six months to a year and avoided the risks patients with surgery endured. Those who underwent surgery instead of physical therapy were four times as likely to develop blood clots, infections, and require another medical procedure that required anesthesia. Of those who underwent physical therapy instead of surgery, two years later only one third opted to have knee surgery.
Study leader Dr. Jeffrey Katz reported, "It would be quite reasonable to try physical therapy first because the chances are quite good that you'll do quite well."
Researchers in a federally funded study at seven major universities and US orthopedic surgery centers followed 351 patients with torn meniscus and arthritis, some who were assigned immediate surgery and other who were assigned physical therapy. They found physical therapy is most successful when a patient has an average of nine session and keeps up with regular physical therapy exercises at home. Persistence is the key to success, and it is much cheaper with far less risk factors.
Following knee surgery, those who have the most success with pain management and regaining their abilities from before chronic knee pain are the ones who adhere to their physical therapy regimen, and whose providers look at the big picture of their health and wellness rather than just the knee.
"We offer patients a physical therapy immersion program tailored to the root causes of their knee pain," says Cohen. "It's an intense program where a patient might come in for three, four, five days in a row for therapy. They'll receive five hours of therapy per day, we bring in a lot of modalities. From there, we send them home with exercises to do on their own."
Physical therapy directed at the actual root causes of chronic knee pain can be just as effective as total knee replacement surgery, even in patients with advanced osteoarthritis. Physical therapy runs a lower tab and less risk of complication if the treatment regimen treats the whole body and not just the knee.
Craig Cohen and his team have two Integrated Physical Therapy and Wellness Florida locations, one in North Miami, and another in Hallandale Beach. To learn more about working with Cohen to develop an individualized physical therapy regimen to meet your health and wellness goals, visit https://www.iptmiami.com/ or call 305-967-8976 for the North Miami Location or http://www.westfloridamfr.com/ or call 954-458-5700 for the Hallandale Beach Location.
https://www.youtube.com/embed/q3fQW4-h_8s
Posted in: Fitness,Health & Medicine,Lifestyle,Living,Science
3DM Lifestyle makes Affordable Luxury Dress Shoes for Men
It's a lucky time for discerning men's footwear fans. 3DM Lifestyle, one of the hottest new brands for men's dress shoes and boots, is offering a can't-miss event this Black Friday. For a limited time, 3DM Lifestyle is offering a factory price sale on all models to help upgrade men's outfits just in time for the holidays. There's never been a better time to get your feet in the best shoe styles of the season. You'll want to act quickly before this deal on fine leather footwear runs away.
Dhruv Bhalla established 3DM Lifestyle in 2013, fed up with no good solutions for a gentleman seeking fashionable footwear in a reasonable price range. Founded on the principles of meticulous craftsmanship in men's footwear, 3DM Lifestyle makes high-quality dress shoes in small batches at their factory in India. This removes excess inventory costs, keeping the price low and minimizing any waste. Make no mistake, even at these low prices the shoes look and feel fantastic. 3DM Lifestyle continues to dream up classic shoe models that never go out of style plus more unique versions with design flourishes always in line with the most up-to-date trends.
Until now, similar types of men's shoes cost close to 0 simply because of the luxury brand names. 3DM is changing the game with its direct-to-consumer model -- slashing normal retail markups to offer luxury quality dress shoes starting at just 0. 3DM Lifestyle cuts no corners whatsoever to construct its premier footwear. Skilled artisans construct each extraordinary model with only the finest full-grain leather. Every pair has a sumptuous, full-leather lining and is hand-painted and finished with the utmost care. Argentinian leather soles provide the comfort and durability you deserve.
3DM Lifestyle sets itself apart with a curated collection of men's dress shoes you'll actually want to wear and the variety to cover you for every occasion. The brand pushes the fashion envelope by providing truly elegant models and not just the same boring looks like the other guys. Also, these shoes are not fast fashion. Each pair of 3DM shoes is created using Blake construction -- the Italian production method resulting in the most lightweight, flexible, and comfortable leather soles. Now you can walk alongside the most sophisticated men in the world, drawing envy to 3DM's exceptional workmanship and styling.
Jump online now to pick up a pair or two before it's too late! https://3dmlifestyle.com/
You can also check our Instagram profile
https://www.instagram.com/3dmlifestyleshoes/?hl=en
Posted in: Fashion & Beauty,Lifestyle,Shopping & Deal,U.S
SmartBuyGlasses Offers Huge Discounts for Black Friday & Cyber Monday 2019
Only a few days left before the biggest sale of the year and SmartBuyGlasses is offering huge discounts on designer eyewear this Black Friday! Save up to 70% on selected frames and get a 12% sitewide discount on all eyewear products. The offer continues all weekend into Cyber Monday with additional discounts during the following week, such as 50% off on blue light blocking lenses and 50% off on mirrored lenses, to name a few.
So save the date from the 29th of November until December 6th to find fantastic deals on more than 200 designer brands like Ray-Ban, Oakley, Versace, LMNT, Tom Ford, Gucci, and many more.
SmartBuyGlasses Black Friday and Cyber Week sale includes these amazing discounts:
Up to 70% off on selected designer eyewear.

Save more with 12% off sitewide on all eyewear products (contact lenses not included) with the code:

BF12OFFC

Get 40% off on your prescription lenses with the code:

BF40OFFC

50% off on Blue Block Lenses, Polarized Lenses and Mirrored Lenses with the following codes:

BLUEBLOCK50C, POLARIZED50C

and

MIRRORED50C

20% 0ff on Arise HD Summit Prescription Lenses with the code:

ARISEHD20C

Get 20% off on progressive lenses with the code:

PROGRESSIVE20C

10% off on all our ski goggles with the code:

SKIGOGGLES10C
Get the best deals on designer eyewear products at SmartBuyGlasses this Black Friday and Cyber Monday!
Don't waste time standing in line. SmartBuyGlasses takes your online shopping experience to another level with the latest eyewear technology :
With the 3D Virtual Try-On, you can try on your eyewear before buying it.

Not sure what your prescription is? No problem! SmartBuyGlasses' cutting edge

Lens Scanner

App allows users who already have prescription eyeglasses to extract their prescription directly from their phone, anywhere and anytime.
Whether you are buying the perfect Christmas gift, or simply treating yourself to some stylish new frames for the new year, with SmartBuyGlasses' Black Friday and Cyber Week Deals, you are sure to find the perfect pair for you!
About SmartBuyGlasses
SmartBuyGlasses Optical Group is the world's leading designer glasses e-commerce company. With operations across Asia Pacific, Europe, and the Americas, our portfolio of domain properties are market leaders in over 20 countries, including SmartBuyGlasses.com in the US and VisionDirect.com.au in Australia.
Posted in: Fashion & Beauty,Finance,Lifestyle,Shopping & Deal,U.S
iBrands Global Announces Take Over of Operations at Alloy Apparel
IBrands Global announced they have taken over operations of Alloy Apparel, an iconic fashion brand thoughtfully catering to tall and curvy woman, in a deal that also gave IBrands partial ownership to the brand's intellectual property. Founded in 1996, Alloy became a household name for its expansive junior trend-focused catalog; however, over time, the brand narrowed its focus on Tall after discovering the potential of the vastly underserved demographic.
IBrands will bring a myriad of design and operational expertise to the Alloy partnership. Having recently entered into a similar arrangement with the original founders of Juicy Couture for the LA-centric brand, Pam & Gela, IBrands is looking to elevate and expand the Alloy collection in 2020.
Alloy Apparel is exclusively sold on its website (http://www.alloyapparel.com). Targeting the Tall woman online highlights the advantages of pinpoint digital marketing and micro-targeting. "We live in a country with over 150 million women, but the addressable market for a woman 5'9" to say 6"9" is a tiny fraction." Marc Garson, Chairman of IBrands explains. "This is the type of business that could never survive before ecommerce. There simply aren't enough 6'3" women in any town or city to support a physical store. Yet online, we find thousands of customers throughout the US and 30% of our sales are international."
Still, targeting Tall women with digital advertising has its challenges. Google and Facebook, who collectively control nearly 60% of digital advertising market share, have no direct way to target Tall women like they can with other demographic and interest information. To help the effort, Alloy created and manages the popular Instagram handle @TallGirlHumor where fun content that appeals to Tall women can be found and shared. "We look at Instagram as today's version of the magazine," explains IBrands CEO, Remy Garson. "People come to TallGirlHumor for valuable and engaging content relevant to Tall women, which happens to be our target customer. Whereas a magazine would charge advertisers to reach our niche audience, we simply direct that traffic to Alloy."
For Fall 2019, the first collection Alloy Apparel released in collaboration with IBrands Global offers everyday styles such as tops, bodysuits, denim, pants, jumpsuits, dresses, blazers, knits, and loungewear. Their retail price ranges from to , further reinforcing the value of accessibility for their customers. Aside from Alloy Apparel's primary Tall collection, the brand has made deliberate strides in delivering size inclusivity with the launch of Alloy Tall Plus and Alloy Plus in Spring 2018 where sizes range from 2-24.
About IBrands:
IBrands is a diversified company with a portfolio of brands, licenses, and fashion tech products for the apparel, accessories, travel and health & wellness industries. They design, manufacture and sell sportswear, denim, outerwear, handbags, luggage, accessories and wellness products online and in stores.
About Alloy Apparel:
Alloy Apparel empowers all Tall Women across the world to love their height and feel confident in their own skin. Tall comes in all shapes and sizes and Alloy is proud to offer the latest trends in long inseams and larger size options! Alloy is also known for its superior quality pants and stylish denim at affordable prices. They encourage women to celebrate their long legs, embrace their curves!
Strange but efficient ways to customer satisfaction and loyalty at the Charm Hotel & Spa, Brighton
"STRANGE BUT EFFICIENT WAYS TO CUSTOMER SATISFACTION & LOYALTY AT THE CHARM HOTEL & SPA, BRIGHTON"
Have you ever wondered what it takes to deliver customer service and satisfaction in the hospitality industry? It was Abraham Lincoln who said, "You can please some of the people all of the time, you can please all of the people some of the time, but you can't …" … please all the people all of the time" It really so much applies to our industry.
In order to be successful in hospitality it is not just enough to attract new customers we also must concentrate on retaining existing customers implementing effective policies of customer satisfaction and loyalty. In the hotel industry customer satisfaction is largely hooked upon quality of service. This approach focused on customer satisfaction can improve customer loyalty, thus increasing the positive image of the tourist destination. Hence, exploring the importance for customers of hotel attributes in hotel selection is indispensable. Research on the topic of guest satisfaction, which translates into the consideration of whether customers will return to a hotel or advise it to other tourists, is pivotal to the success of the hospitality business.
Massaging, Manicure & Pedicure at the Charm Hotel & Spa, Brighton
The Charm Hotel Spa Suite with the Deluxe Hot Tub
At the Charm Hotel & Spa, Brighton and its sister hotel The Sea Spray, the focus is on delivering superior hospitality allowing guests to relax and create memorable moments throughout their stay. The hotel is committed to building meaningful, personal relationships with guests and a "Yes We Can" attitude to ensure the satisfaction of every guest. The Charm features solutions that are empathetic to the challenges of modern travel, including the 100% guest Satisfaction guarantee.
To remain competitive, hotels are now expected to deliver exceptional customer service whenever and wherever customers contact them, whether it's on social media, mobile apps or through traditional channels. At the Sea Spray and the Charm Hotel, as well as in most hospitality, technology is rapidly changing the way business is done. Although the fundamental qualities of great customer service remain the same, the way it needs to be delivered has already changed so we make sure all our staff are trained to be able to cope.
Leo Nguyen, the General Manager of both hotels said, "We are always striving to continuously improve our customer experience, and it is fantastic to have our long-term commitment recognised by so many guests." He added "This is testament to our team of great staff who are firmly committed to our vision of delivering both excellence and service to our customers."
Remarkable service pays dividends by increasing loyalty and word of mouth buzz. Customer service has always been a prerequisite to success in the hotel industry, but in this social media era where everyone acts as a publisher, there is additional marketing value to being remarkable. Getting the basics right, but also looking to create talk ability. Social media raises the stakes for customer service and at the Charm and the Sea Spray we have found that social media savvy consumers who are happy with our customer service seem to spend more with us getting involved in other activities in the hotel and recommending the hotel to other people.
Just to emphasise what has helped the Charm Hotel and Sea Spray staff deliver customer service, starts with knowing that the guest experience begins long before they arrive at the front desk to check in for their stay. A mobile-friendly website offers visual appeal and social proof of the experience that they will enjoy at the hotel.
We also actively solicit and respond to guest feedback by accepting and promoting our online reviews and showing other travellers that we value the opinion of our guests and that we are willing to go the extra mile to deliver superior customer service.
Next is connecting with guests on a personal level. This also begins before our guests arrive at the front desk. We utilise technology in the form of social media to reach out to our guests prior to their stay and learn a little bit more about them. Customised booking forms also help you gain insight about the people who will be staying at your hotel. While our guests are staying with us, we make sure to add small touches and details that personalise the experience. Guests will remember those experiences for years to come, and they will significantly improve their overall opinion of our property and help convince them to return.
Monitoring guest feedback and responding to it accordingly it's important that we take note of what improvements could be made in the future based on those responses. It will also show future guests that we genuinely value their input.
FACT FILE:
Bedroom Suites at the Charm Hotel & Spa, Brighton start from £90 and include breakfast which is an impressive affair at the Charm. The buffet selection includes fresh juices, pastries, fruit and waffles, while you can order hot dishes such as eggs Benedict and a full English breakfast off the menu. For the Charm Suite Spa package, the price is £70 (two sharing) with a 30% discount. For more information and to book
• Call the hotel on +44 (0)1273 021 085,
• visit the www.thecharmbrighton.co.uk, follow the hotel on
• Facebook@thecharmbrighton.co.uk and on
• Twitter@charm_hotel.
Sea Spray Brighton Luxury Hotel
Featuring a shared lounge and free WiFi, Sea Spray Luxury Hotel in Brighton & Hove is a 6-minute walk from Brighton Pier. The property is situated 500 metres from The Royal Pavilion. Brighton Dome is an 8-minute walk from the guest house. The rooms in the Hotel are equipped with a kettle. Each room comes with a private bathroom with free toiletries, while some rooms come with a patio. Guest rooms in Sea Spray are fitted with a TV and a hairdryer. A buffet breakfast is served each morning at the property.
• Call Sea Spray on +44 1273 684966
• Email – seaspray@brighton.co.uk
• Sea Spray Hotel – New Steine, Kemptown Brighton BN2 1PD
For more on this Press Release please contact AHPR on 07850 736544 or email ambrose@ambroseharcourtpr.co.uk
NOTES TO EDITORS
The Charm, Brighton is a sensational new luxury boutique hotel, now with a new Spa Suite in the heart of Kemptown, Brighton. The hotel offers designer living in a traditional setting and the recent refurbishment has transformed the 200-year-old building into a stylish and modern hotel with a reassuringly classic ambience. Each room in the elegantly refurbished historic building has been thoughtfully designed to provide all our guests with the most comfortable and restful hotel VIP experience. Our inspirational interior designers have created a delightful and luxurious look and feel, enhanced by ethereal and original artworks in every room.
The Charm – Luxury Brighton Boutique Hotel & Spa, 20-21 New Steine, Brighton. BN2 1PD East Sussex. UK Tel +44 (0)1273 021 085 Email – info@thecharmbrighton.co.uk www.thecharmbrighton.co.uk
Posted in: Business,Hospitality,Lifestyle,Travel,World
Award Winning Dancer Ashley Liang Wows Lincoln Center
Celebrated Chinese dancer Ashley Liang successfully presented the world premiere of "Flowing Colors of Charming Flowers" at Lincoln Center's Alice Tully Hall. The performance was part of the "East Meets West" dance program presented on July 6, 2019 by the Ashley Liang Dance Company, a non-profit organization. It received a warm and enthusiastic response from the near capacity audience.
Ashley Liang started dancing at age 6 with more than 26 years of experience. She is excited to share her "American Dream" at the most famous performance venue in New York.
"This performance aims to share the Chinese dance and modern dance culture, promote multicultural art, and establish a bridge for international cultural and artistic communication. I created this style when I was studying for my master's degree in Dance Education at New York University, and I had quoted this in my graduation thesis.", according to Liang, "It is my great honor to share my original choreographies with the audiences at Lincoln Center."
The last dance of the performance "Flowing Colors of Charming Flowers" featured the creation process of artist Arthur Liu who received a creation patent of "Flowing Colors of Oil Painting".
This piece integrates not only the elements of Chinese classical dance, ballet and modern dance, and features a live accompaniment, including Chinese Guzheng, Guqin, flute, western instruments violin and cello. The piece accented the theme of the whole performance: carrying forward the Chinese dance and modern dance culture, promoting the integration and development of multicultural art.
About Ashley Liang:
Liang is a dance artist, choreographer and dance educator. She is the Founder and Artistic Director of the non-profit Ashley Liang Dance Company, and the president of Ashley Dance Center. She received a master's degree of dance education at New York University.
She has received awards of "Excellent Dance Choreographer", "Distinguish Dancer" and "Excellent Dance Teacher" from New York City Council Peter Koo and New York State Senator Toby Ann Stavisky.
About Ashley Liang Dance Company:
Liang owns and teaches at the non-profit Ashley Dance Center. Her students have won numerous awards in the US and China including Gold at Better USA Youth Talent Competition and Taoli World Dance Competition.
Co-Organizers:
New York Northeastern Chinese Association, Sino-American Culture, Art & Antique Association, Inc., Federation of Chinese American Associations of New York, New York Queens Art Education Center, Chinese-American Arts Council, Inc., USA FJSEN.COM, American Fujian Artist Association, MGM Media, Sino-American Business Association, Henan Chinese Associates USA, Inc., Better Chinatown USA, Chinese Association Inc., New York Guqin School, Union National Culture and Sports Foundation, American Chinese Business Trade Promotion Association, Taishan Overseas Chinese Middle School Alumni Association, Inc., America Chinese Silk Road Chamber of Commerce, America Bamin Commerce Association, Fujian Consolidated Benevolent Association USA, Beijing Association of New York.
Sponsors:
Kai Gao Esquire P.C., Flushing.com, Kam Man Food, HealthFirst, iHome Design, MeHome Realty, AsianinNY, Keiko Hira Music Studio, New York Fantastic Chorus, Blue Sky Creative Studio, The Wall Street Times, USA Life online.com, Right Time International LLC, CC Weekly, COCI Construction, Kang Hua Adult Day Care Center, World Peace Ever.TV
Special Guest Performers:
Aminta Remisosky, Anne Marie Robson Smock, Ansel Cohen, Arthur Liu, Danielle Peters, Erin Kernion, Judy Shih-Hua Yeh, Jun Zhou, Michelle Joy, Nick Peregrino, Sienna Peck, Tara Pederson, Temple Kemezis
Posted in: Arts & Entertainment,Leisure Activities,Lifestyle,Society & Culture,U.S
Angara.com Launches Moonstone, Turquoise & Tsavorite Jewelry
The summer of 2019 is going to be a brilliant season for jewelry enthusiasts. Angara.com has launched not one, but three gorgeous new gemstones to its already flourishing assortment.
The hat-trick began with the introduction of Moonstone jewelry in the month of June. Following this, Turquoise and Tsavorite creations were also added to the extensive collection of this popular online jewelry brand. The single most important objective of these fresh jewelry collections is to introduce the audience to lesser-known gems that have the potential to become bestsellers.
For instance, not many are aware that the Tsavorite is a rare beauty that can only be found in Africa. Moonstone, on the other hand, is blessed with adularescence; an optical phenomenon responsible for giving it a distinct moon-like glow. Lastly, the vibrant Turquoise is not just delightful to look at, but also comes packed with a fascinating legacy.
Angara has chosen each of these gems for their uniqueness and transformed them into equally beautiful creations; extensive enough to complement a variety of style preferences. In order to further enhance the shopping experience, the brand has provided an easy-to-use customization feature on its website.
Moonstone, Turquoise and Tsavorite are the birthstone options for June, December and January, respectively. But Angara's latest collections are not restricted to any particular month. They're for everyone who enjoys a pop of color, distinctiveness of a gem, or simply well-crafted fine jewelry.
About Angara.com
Founded by Ankur Daga, Angara.com is a US-based fine jewelry eCommerce retailer that specializes in customized diamond and gemstone jewelry. Ankur's family has been in the fine gemstone business for generations and has deep roots in diamond and gemstone cutting, polishing and design. They have primarily catered to larger retailers around the world, specializing in sapphires, rubies, emeralds, tanzanites, diamonds and other precious and semi-precious gemstones, but in 2005 Ankur decided to bring their family heritage and jewelry directly to the public with the launch of Angara.com.
Posted in: Fashion & Beauty,Lifestyle
James Pratt, First Australian Asked By iTalk Los Angeles
Leadership Content, Pop Culture and Stage Drama collide this July 12th in Los Angeles, when iTalk LA holds its next leadership event at the former estate of Frank Sinatra. The world-renowned iTalk events confirmed they have asked in-demand Australian actor and celebrity auctioneer James Pratt to join the star-studded line up of speakers this July in Los Angeles. This is the first time an Australian talent has been asked to speak at iTalk. Pratt who is fast building an esteemed reputation internationally has impressed iTalk in the past with his skillset, and if he confirms, he will be join the best across USA Film, Television and Fashion including Sean Stone, film actor and son of the legendary film maker Oliver Stone, celebrity stylist Ali Levine, MTV's Chanel West Coast, and Frank Knuckles former percussionist for The Roots and The Late Night Show with Jimmy Fallon, all whom will be showcasing specific leadership advice aimed at inspiring the next generation of pioneers
Motivational Leadership events are growing rapidly in popularity, but with this growth also comes higher expectations from the audience according to Jen Montague, co-founder and Sr. Director of ITalk, and who's worked hard at making sure her events are keeping up with the progressive trends.
One of the biggest challenges right now is to build events that satisfy the moment-by-moment engagement that audiences are craving and not just millennial audiences but audiences of all ages. Content has to grip them, keep them, and provide them an opportunity to participate, to party, to network and so much more. The content has to be engaging enough for them to then share it online and on social media with their own followers. In other words, it's about the experience said Jen Montague Director of ITalk, who enjoys merging her music conservatory and theatre roots with her corporate leadership and human resources professional experience. The infusion of pop culture is another unique facet of the platform, keeping audiences engaged. We're pushing leadership and pop culture forward with iTalk said the world acclaimed International DJ Casper, Co-Founder and Director of Music for iTalk and DJ for "super producer," Rodney Jerkins.
In April iTalk Philadelphia featured speakers such as, Meisha Johnson (CBS Anchor) Stephen Hoelper, Vice President of Product, Comcast NBCUniversal and Desiree Rogers –former CEO of Johnson Publishing, LLC and former Social Secretary for Barack Obama's Administration. But it was not just the speakers and their content serving as the engaging hook; the event featured live music and some original works by The International DJ Casper, along with the fact that the event was held on the roof of the majestic Kimmel Centre at sunset, ensuring an emotive and inspiring set of colours as the backdrop for learning and the perfect party scene.
This July, guests attending iTalk LA can expect to experience the same type of star power! Tickets are currently selling fast. Frank Sinatra's mansion will serve as the backdrop for leadership development and empowerment in Los Angeles. The International DJ Casper signed to DarkChild Entertainment will be doing a live set to turn up the crowd, all culminating in a truly dope leadership-club "experience" iTalk has termed "Motivational Nightlife."
The keynote speakers will also be cutting down there talk time to under 10 minutes to allow for better interaction with guests after speaking. iTalk provides three directives to their iTalkers Be Bold (make a strong impact), Be Brief (under10 minutes) Be Gone (get off the stage). The event also covers an array of topics all aimed at increasing those looking at self-improvement and being inspired; Courage, Vision, Change and more.
Although it's not yet confirmed if Pratt has accepted his invitation to be a keynote speaker, it's another testament to the enormous international reach iTalk Events attract, and the high calibre of talent their speakers have.
Ultimately, challenging attendees to: think non-traditionally, identify creative solutions to problems and share their own stories, based on their passionate why, is how Jen describes this next exciting ITalk event and the iTalk platform.
For more information go to www.italkevents.com
Posted in: Arts & Entertainment,Fashion & Beauty,Lifestyle,Media & Communications,U.S
ENVIRONMENTAL SUSTAINABILITY THROUGH ECO FRIENDLY POLICIES – A WINNING FORMULA FOR THE CHARM HOTEL & SPA, BRIGHTON
Located off the seafront in the heart of Brighton's vibrant Kemptown district, The Charm Hotel & Spa luxury boutique hotel is within walking distance of many of the city's major attractions, including the Palace Pier, the Royal Pavilion, shopping in the North Laines, the British Airways i360 which gives you a great aerial view of Brighton, the West Pier, the Beach and the SeaLife centre. And for those arriving by train, it's also a wheelie case friendly 15-minute walk from Brighton station. The area has plenty of character, with its grand seafront crescents and elegant squares, and there's a lively village feel, with independent coffee shops, restaurants, wine bars and quirky shops right on its doorstep.
This June, The Charm Hotel & Spa Brighton, the upscale, full-service luxury boutique hotel which was listed on Traveler's 2017 "Hot List," in the UK - the insider's guide to the newest, hottest hotels, restaurants, spas and nightclubs across the UK is celebrating its 3rd anniversary since it was launched by the Golden Lotus Group as its first property in the City.
Since then, the Group have bought and renovated the Sea Spray Hotel, Brighton and have moved to extend the Charm Hotel by acquiring the hotel that was next door to the Charm which has had a major refurbishment to add another 9 bedroom suites to the hotel as well as a new Charm Hotel Spa Suite. It now offers 34 rooms over 4 floors, which range from Compact Doubles to the super-swish sea-view King Balcony Suites. Original features such as elegant marble fireplaces and ceiling cornicing have been blended with luxurious modern touches. There are rich fabrics and wallpapers, gilt mirrors and individual artwork throughout, while guests benefit from organic toiletries, goose feather down pillows and duvets and comfy Hypnos beds. The suites also have Free Wi-Fi, Samsung TVs, Nespresso coffee machines and beautiful freestanding baths.
The Spa is designed for guest enjoyment as well as the local community who are welcome to come in, relax and enjoy. It encompasses a luxurious Steam Room to accommodate guests, clients and romantic couples, top range quality and deluxe Hot Tub in a lush private garden, a manicure/pedicure room as well as a massage treatment space. To complete the Spa Suite the interior focus is on serenity with textured tiling, aqua colours and plants with unique artwork and soft furnishings creating a calming atmosphere to help you chill out and relax. The Spa offers the perfect place to reenergise and rejuvenate and works wonders for those wellbeing, health and fitness goals. You will need to book to avoid disappointment and get the special discount from the Summer Spa package.
The Charm Hotel's environmental sustainability is championed through eco-friendly policies within the hotels. The group's philosophy is to become a more environmentally conscious business while technological improvements are allowing it to protect the environment and be economically efficient at the same time.
"We strive for sustainability across all areas of our Corporate Social Responsibility (CSR) agenda, in environmental sustainability, personal sustainability and community sustainability," explains General Manager, Leo Nguyen.
FACT FILE:
Bedroom Suites at the Charm Hotel & Spa, Brighton start from £90 and include breakfast which is an impressive affair at the Charm. The buffet selection includes fresh juices, pastries, fruit and waffles, while you can order hot dishes such as eggs Benedict and a full English breakfast off the menu. For the Summer Spa package, the price is £70 (two sharing) with a 30% discount. For more information and to book call the hotel on +44 (0)1273 021 085, visit the www.thecharmbrighton.co.uk, follow the hotel on Facebook@thecharmbrighton.co.uk and on Twitter@charm_hotel.
For more on this Press Release please contact AHPR on 07850 736544 or email ambrose@ambroseharcourtpr.co.uk
ENDS:
NOTES TO EDITORS
The Charm, Brighton is a sensational new luxury boutique hotel, now with a new Spa Suite in the heart of Kemptown, Brighton. The hotel offers designer living in a traditional setting and the recent refurbishment has transformed the 200-year-old building into a stylish and modern hotel with a reassuringly classic ambience. Each room in the elegantly refurbished historic building has been thoughtfully designed to provide all our guests with the most comfortable and restful hotel VIP experience. Our inspirational interior designers have created a delightful and luxurious look and feel, enhanced by ethereal and original artworks in every room.
The Charm – Brighton Boutique Hotel & Spa, 20-21 New Steine, Brighton. BN2 1PD East Sussex. UK Tel +44 (0)1273 021 085 Email – info@thecharmbrighton.co.uk www.thecharmbrighton.co.uk
Relaxing In the Deluxe Hot Tub
Inside One of the bedroom suites
Perfect place to reenergise and rejuvenate
Posted in: Business,Hospitality,Lifestyle,Travel,World
Actor DAJUAN JOHNSON Soars in Season 5 of Amazon Drama "BOSCH" and Emmy Consideration for ABC's "GREY'S ANATOMY"
Actor DaJuan Johnson soars as Detective Rondell Pierce in Season 5 of Amazon's Emmy-nominated original police drama series, BOSCH, currently available for streaming. Johnson also secures For Your Emmy® Consideration as 'Outstanding Guest Actor in a Drama Series' for his heart-wrenching performance as Garrett Boland on ABC's mega-hit, GREY'S ANATOMY.
Releasing in April, Season 5 of BOSCH is based on best-selling author Michael Connelly's 20th book in the long-running series, Two Kinds of Truth. The storyline involves a murder case from Bosch's past being brought into question and raising issues of police misconduct — which could endanger his entire career. All the while, resident 'boy scout' Detective Rondell Pierce (Johnson) gets a new partner, but learns to rely on his own merits this season. Once a newbie himself, Pierce now proves he can hold his own with the big boys.
Earlier this season, Johnson brought audiences to tears emerging in a recurring role as Garrett Boland on ABC's long-running medical drama series, GREY'S ANATOMY. In the episode "Girlfriend in a Coma," a distraught Garrett (Johnson) agonizes over the fate of his comatose girlfriend with the fate of their future hinged on a ventilator. As Garrett endures the mental and emotional strain of watching his love take two steps toward progress and then two steps back, that a heartbreaking decision must be made. But before they remove her ventilator and end their time together, Garrett arranges to give the love of his life her wedding under the stars.
Johnson is appreciative of the Awards consideration, but more excited that this storyline has resonated so well with audiences. Johnson adds, "I've wanted to be on Grey's for a very long time for many different roles, but playing Garrett was definitely the role I was supposed to play. I'm beyond humbled that this storyline and character touched so many fans!"
Johnson has built a solid reputation and resume in the industry. Earlier this month, he received accolades for his leading role in the YouTube series, The New 30, which earned a Daytime Emmy Award nomination for 'Outstanding Digital Daytime Drama'. Fans will also recognize Johnson from his recurring roles on Fox's action-thriller 24 alongside Kiefer Sutherland and ABC's hit medical-drama Private Practice opposite Tessa Thompson. Other notable television credits include guest starring appearances on Downward Dog, Brooklyn Nine-Nine, Agent Carter, Bones, Close to Home, Criminal Minds, Lincoln Heights, CSI: NY, CSI and Scrubs among others. Johnson also gained attention as a stand-out talent in the MTV bio-pic Pedro, co-starring as Sean Sasser, the supportive boyfriend to AIDS activist Pedro Zamora, who was the first HIV-positive homosexual to appear in a reality show on MTV.
Growing up in Miami, Florida, Johnson realized his passion for acting at an early age while participating in local theatre productions. After receiving dual B.A. degrees in Theatre and English Literature from the University of Florida, he continued his education at Colorado State University obtaining his masters in Higher Education. With this foundation, he moved to Los Angeles where he continues to pursue one of his greatest passions - acting.
DaJuan Johnson is represented by AKA Talent Agency and Untitled Entertainment.
Watch DAJUAN JOHNSON in GREY'S ANATOMY clip: www.DaJuanJohnson.com/FYC
For more visit: DaJuanJohnson.com
And follow on Instagram: @dajuanjohnson
Twitter: @dajuanjohnson

(DaJuan Johnson guest starring on "Grey's Anatomy" / courtesy: ABC)


(DaJuan Johnson guest starring on "Grey's Anatomy" / courtesy: ABC)

(DaJuan Johnson on-set of "Bosch" / Amazon)

(DaJuan Johnson behind-the-scenes of "Bosch" / Amazon)

(actor DaJuan Johnson)
Posted in: Arts & Entertainment,Celebrity,Lifestyle,News & Current Affairs,U.S
Accomplished Actress WENDY BRAUN Returns to Netflix Comedy 'ATYPICAL' Season 3 and Secures For Your Emmy® Consideration
LOS ANGELES – Actress Wendy Braun reprises her recurring role as the uptight, but well-intentioned 'Kathy' in the all-new Season 3 of the celebrated Netflix original series, Atypical. The role has earned Braun Emmy® For Your Consideration status for 'Outstanding Guest Actress in A Comedy Series' with the Academy of Television Arts & Sciences for her work in Season 2.
Created by Robia Rashid, this coming-of-age comedy follows Sam (Keir Gilchrist), an 18-year old on the autistic spectrum who is looking for love and independence. Introduced during the first season, Kathy (Braun) is the leader of the autism parent support group and friend to Sam's mom, Elsa (Jennifer Jason Leigh). Throughout the second season, Kathy uses her pushy but polite ways to get "something for something" when Elsa needs to find Sam a good therapist. The 10-episode Season 3 is currently shooting and the premiere date has not been announced.
Braun has been receiving raves for her work on the show, including TV.com touting "A standout among the recurring cast is Wendy Braun."
"I'm grateful to be part of a show that celebrates inclusion and acceptance, proves that being normal is overrated, and continues the conversation to help break any stigma around autism. It's so much fun to continually play a character who tries so hard to keep it all together, while things around her are falling apart," shares Braun.

(Wendy Braun in "Atypical" / Netflix)
Braun recently wrapped a role on the upcoming second season of the YouTube original series, Liza On Demand. She was offered the role by creators Debon ah Kaplan and Harry Elfond, after working on their previous MTV comedy series, Mary + Jane.
Coming soon, Braun stars in the indie comedy feature, Donny's Party, as the put-together, self-absorbed matriarch of a highly dysfunctional family. Braun also emerges in a pivotal role in Vital Signs, a semi-autobiographical show created and starring Dr. Dre about his road from rapper to business mogul.
Audiences have been recognizing Braun for years from her standout performances in film and television. She appeared with Ed Helms and Tracy Morgan in the indie comedy film, The Clapper; faced-off with Ellen Pompeo on ABC's long-standing hit drama Grey's Anatomy; took on Danny DeVito on It's Always Sunny in Philadelphia; and earned laughs with Fred Armisen in IFC's hit, Documentary Now!
Braun has racked up over 90 film, TV and theater credits, including guest-starring roles on hit shows like The Mentalist, Bones, Criminal Minds, Castle and Navy NCIS; and recurring roles on iCarly and General Hospital, which lead to a contract role in the spin-off, General Hospital: Night Shift. Braun has more than 1000 voice-over credits, including the sexy, snarky undercover agent, Gianna Parasini in the hugely popular video game series, Mass Effect; and alongside SNL alum Bobby Moynihan in Cartoon Network's animated comedy series, We Bare Bears.
Braun is represented by BRS / Gage Talent Agency; and manager Jason Priluck at Priluck Company.
Watch Wendy Braun in 'Atypical' For Your Emmy® Consideration: wendybraun.com/fyc

Television Academy Member Viewing Platform: http://view.televisionacademy.com

(Wendy Braun in "Atypical" / Netflix)

(Wendy Braun in "Atypical" / Netflix)

(actress Wendy Braun)

(Wendy Braun on red carpet)
Posted in: Arts & Entertainment,Celebrity,Lifestyle,News & Current Affairs,Society & Culture
Luxury boutique hotel, The Charm Hotel & Spa, Brighton gets rave reviews in the UK national press
"Luxury boutique hotel, The Charm Hotel & Spa, Brighton gets rave review in the UK national press." The UK's biggest selling newspaper, The Sun travel writer Olivia Brett says the venue is "A bucketful of seaside Charm" with the staff "really making the place."
The Deluxe Hot Tub in a Private Garden at the Charm Spa Suite
She said: " The newly extended refurbished listed hotel and spa is a perfect postcard character without skimping on modern - day luxuries. The upscale rooms have been restored to their original glory, with high ceilings, Victorian cornices, retro chic furniture and quirky art. The King Suite has a sea-view balcony that looks out over the grand crescents and elegant squares.
With the hotel located in the heart of Brighton's Kemptown and offering a cooked breakfast which is an impressive affair at the Charm with the buffet selection including fresh juices, pastries, fruit and waffles, while you can order hot dishes such as eggs benedict and a full English breakfast off the menu or continental buffet, she invites readers to also try out Brighton's thriving food scene to provide lunch and dinner including seafood at the Regency and visiting the Fairydust bakery. Brighton's nightlife is also on the doorstep, less than a minute's walk to St James Street. The sea is less than a minute away and Brighton Palace Pier beckons as well as the Sealife centre. King George's extraordinary zany Royal Pavilion is about 5 minutes' walk away from the hotel and for a stunning bird's eye view of the City and beyond, there is the British Airways i360 Observation tower. Shopping for clothes, antiques and jewellery is available in the narrow, winding cobbled streets of the North Laines with plenty of restaurants, cafes, bistros, all within walking distance of the Charm.
The King Suite lit up complete with luxurious Comfy Hypnos bed with goose feather down pillows.
The positive review mentions the hotel's extensive expansion including the addition of Spa facilities, with a steam room, manicure/pedicure room and a deluxe hot tub in a private garden. With a bottle of prosecco, it is perfect for romantic couples or a group of friends to relax before enjoying a night on the tiles in Brighton. These facilities are also open and available to the local community to visit and enjoy. The luxury boutique hotel in the centre of Brighton has been expertly renovated with luxurious, modern details, but still retains its original Victorian charm. General Manager of the Charm Hotel and Spa, Brighton Leo Nguyen said," We are very delighted with the positive review in the biggest selling national newspaper in the UK. The hotel and spa at the Charm is busy and so is the sister hotel, The Sea Spray just a few doors down the road where customers are also invited to come in and use the facilities available at the Charm, so it's a good idea to try and book so you will not be disappointed."
The Steam Room in the Spa Suite at the Charm Hotel, Brighton.
The Sun travel writer also asks readers to "Check in and check it out" with rooms starting from £90 to include breakfast. Hour long hot tub or steam room sessions are from £70 per couple. For details, call 01273 021 085 or visit thecharmbrighton.co.uk For more on this Press Release please contact AHPR on (+44) 07850 736544 or email ambrose@ambroseharcourtpr.co.uk
The Charm, Brighton is a sensational new luxury boutique hotel, now with a new Spa Suite in the heart of Kemptown, Brighton. The hotel offers designer living in a traditional setting and the recent refurbishment has transformed the 200-year-old building into a stylish and modern hotel with a reassuringly classic ambience. Each room in the elegantly refurbished historic building has been thoughtfully designed to provide all our guests with the most comfortable and restful hotel VIP experience. Our inspirational interior designers have created a delightful and luxurious look and feel, enhanced by ethereal and original artworks in every room. The Charm – Brighton Boutique Hotel & Spa, 20-21 New Steine, Brighton. BN2 1PD East Sussex. UK Tel +44 (0)1273 021 085 Email – info@thecharmbrighton.co.uk www.thecharmbrighton.co.uk
Posted in: Business,Hospitality,Lifestyle,Travel,World
Los Angeles Skid Row Artists Explore Question: What Is Your Version of Success in New Docu-Series 'FROM BOTTOM TO TOP'
LOS ANGELES – The new documentary series, FROM BOTTOM TO TOP, brings together Skid Row artists, emerging and celebrity artists to explore: What is your version of success?
Available now on Amazon.com, Filmmakers Bel Deliá and Annalea Fiachi are on a mission to uncover the highs and lows of being an artist. The result is an 8-episode humanitarian docu-series that delivers a new form of inspiration, uncovering words of wisdom from the heart of Skid Row.
Each 'bite-sized' installment showcases a lively one-on-one conversation between an emerging or celebrity artist and an artist from the non-profit The People Concern's Studio 526, an arts program in Los Angeles' Skid Row neighbourhood available to the community and those affected by homelessness — Studio 526 is rooted in the understanding that equitable access to arts and cultural spaces is a fundamental human right for all. ­­­
FROM BOTTOM TO TOP looks beyond the art that inspires you, to the artist behind it. Whether a musician from Skid Row, an art student, an acclaimed A-List actor, an emerging director or writer, the series examines what makes us tick, what makes us human and in turn what connects us all.
Some of the featured artist pairings include:
-- Actress/Director Emma Bell (Scratch, The Walking Dead, Dallas) with Musician the late Franc Foster of Franc's Melting Pot
-- Indie folk Singer/Songwriter Sunny War with DJ "Sir Oliver"
-- Painter/Artist Linda Leigh with Actress Jaime Slater (Daredevil)
-- Actress Alyson Reed (High School Musical) with Artist Hugo Gonzalez
-- Comedian/Actress Amy Anderson with Actress/Singer Christina C. (Urban Voices Choir, LA Poverty Department Theatre Co)
-- Artist/Filmmaker Vicki Maturo with genre Director Mike Mendez (Don't Kill It, Masters of Horror)
-- Dancer/Choreographer Essence Florie with Painter/Artist Garrison A.
-- Artist Antonio Holguin with veteran Singer/Producer/Performer dubbed 'The Ambassador of Soul' Ellis Hall Jr.
Deliá began developing the project in 2016 with a specific focus, explaining "The goal is to build an awareness that homelessness is not an identity, it is not who you are, who you are is a dancer, a singer, a musician, a painter, a member of the greater community. Once we can appreciate that, we can all address the crisis of homelessness together."
Deliá and Fiachi, artists themselves, bonded over their shared love of acting and filmmaking. Passionate about the creative arts, they ran a charity penny drive together for two years consecutive, raising funds for Studio 526's arts program then called Lamp Arts Program back in 2013 and 2014.
FROM BOTTOM TO TOP is available for streaming on Amazon.com and Amazon Prime in the U.S. and U.K. -- direct link: https://www.amazon.com/dp/B07QG53Y5Z/ref=cm_sw_em_r_mt_dp__kklTCbDVHM960
For more about FROM BOTTOM TO TOP visit: www.FromBottomToTop.org
('From Bottom to Top' - pictured: Emma Bell and Franc Foster)
('From Bottom to Top' - pictured: Sunny War and "Sir Oliver")
('From Bottom to Top' - pictured: Linda Leigh and Jaime Slater)
'From Bottom to Top' Filmmakers - pictured: Bel Deliá (R) and Annalea Fiachi (L)
Posted in: Arts & Entertainment,Celebrity,Lifestyle,News & Current Affairs,Society & Culture
Filmmaker / Actress ANGELA MATEMOTJA Awarded BEST INSPIRATIONAL FEATURE for 'ELEVATE' at Golden State Film Festival
LOS ANGELES – Award-winning filmmaker and actress Angela Matemotja earns 'Best Inspirational Feature' award for her feature film debut, ELEVATE, at the 2019 Golden State Film Festival awards ceremony which took place at TCL Chinese Theatre.
Writing, directing and starring in ELEVATE, Matemotja delivers a drama of intertwining stories about people who must fight to overcome their struggles with homophobia, food addiction and racism. Matemotja shares, "Winning Best Inspirational Feature is such an honor and is in complete alignment with my mission: creating a cinematic culture of compassion, one story at a time. Thank you Peter Greene and Jon Gursha for this wonderful accolade."
On April 20th, ELEVATE will screen as the final Official Selection at The Women's International Film Festival San Diego. Hosted by the Women's Museum of California, the festival provides female storytellers a platform to share their work and connect with each other amongst a uniquely supportive audience.
Matemotja shares, "I am so touched that we are the final screening and only feature film playing at this special festival. This is a true honor and I can't wait to view and discuss ELEVATE with other women considering our film was written, produced, directed, scored and stars mostly women. This is more than I could have ever hoped for."
The film has been gaining momentum with international audiences as well, screening most recently in South Africa on International Womens' Day, where during a robust panel one audience member asked Matemotja: Did you know about the #MeToo movement at the time you were filming?
Earlier this year, Matemotja earned the 'Best Director' award at the U.K.'s LGBTQ focused Rainbow Umbrella Film Festival and the 'Female Pioneer Award' at the Downtown Los Angeles Film Festival in Los Angeles. Prior to this, the film earned an Award of Merit for Best Feature Film and Best Actress in a Leading Role (Matemotja) from the Accolade Global Film Competition.
ELEVATE delivers a drama of intertwining stories about people who must fight to overcome their struggles with homophobia, food addiction and racism. The story follows Trina, an overweight elevator switchboard operator who desperately tries to accomplish just one day of healthy eating. Overwhelmed by her abusive boss and by the trapped elevator occupants that reach out to her for help, her fitness guru provides the inspiration and escape that she craves – or does she? Ultimately, all of the occupants in this trapped world find themselves caught face-to-face with their inner demons.
The film also stars Brianna Brown (CW'S Dynasty), Kit Williamson (creator/star of award-winning and Emmy nominated LGBTQ series Eastsiders), Alexis Carra (Latina star of ABC's Mixology) and Matemotja (Tyler Perry's Single Mom's Club). To produce the film, Matemotja turned to Dele Ogundiran, who is also African, and Brown, who is the CEO of the non-profit The New Hollywood, which is dedicated to supporting socially conscious storytellers and change makers.
ELEVATE – The Women's International Film Festival San Diego
Location: 79 Horton Plaza, San Diego, CA 92101
Date/Time: Saturday, April 20, 2019 at 7:00pm
Details: ***Q and A panel with Angela Matemotja immediately following the screening.
Tickets https://www.womensfilmfestivalsandiego.com/passes
For more about ELEVATE visit: ElevateFilm.com
(ELEVATE cast at Golden State Film Festival 2019)
(Angela Matemotja accepts 'Best Inspirational Feature' for ELEVATE at Golden State Film Festival - alongside festival Directors Jon Gursha and Peter Greene)
Posted in: Arts & Entertainment,Celebrity,Lifestyle,News & Current Affairs,Society & Culture
Celebrated Filmmaker / Actress ANGELA MATEMOTJA Brings 'ELEVATE' to Golden State Film Festival at TCL Chinese Theatre
LOS ANGELES – Award-winning filmmaker and actress Angela Matemotja brings her internationally celebrated feature film ELEVATE to the iconic TCL Chinese Theater in Hollywood as part of the Golden State Film Festival on March 25th.
The film screens as an 'Official Selection' on the heels of playing in South Africa at the Rapid Lion Film Festival and on International Womens' Day last week. Matemotja earned the 'Best Director' award at the U.K.'s LGBTQ focused Rainbow Umbrella Film Festival and the 'Female Pioneer Award' at the DTLA Film Festival in Los Angeles. Prior to this, the film earned an Award of Merit for Best Feature Film and Best Actress in a Leading Role (Matemotja) from the Accolade Global Film Competition.
As writer, director and star of the film, Matemotja is now thrilled to take it to the famed Chinese Theatre for its final festival, adding "I am so grateful and excited to be screening at this incredible venue. This is the perfect place to have our final Los Angeles Film Festival screening -- this is a dream come true!"
ELEVATE delivers a drama of intertwining stories about people who must fight to overcome their struggles with homophobia, food addiction and racism. The story follows Trina, an overweight elevator switchboard operator who desperately tries to accomplish just one day of healthy eating. Overwhelmed by her abusive boss and by the trapped elevator occupants that reach out to her for help, her fitness guru provides the inspiration and escape that she craves – or does she? Ultimately, all of the occupants in this trapped world find themselves caught face-to-face with their inner demons.
The film also stars Brianna Brown (CW'S Dynasty), Kit Williamson (creator/star of award-winning and Emmy nominated LGBTQ series Eastsiders), Alexis Carra (Latina star of ABC's Mixology) and Matemotja (Tyler Perry's Single Mom's Club). To produce the film, Matemotja turned to Dele Ogundiran, who is also African, and Brown, who is the CEO of the non-profit The New Hollywood, which is dedicated to supporting socially conscious storytellers and changemakers.
As an actress, Matemotja has appeared on screens big and small. Her notable feature film credits include the role of 'Christina' in Tyler Perry's The Single Mom's Club and alongside Kevin Hart in the indie comedy film Something Like A Business. Her television roles include appearances on the CBS mega-hit comedy How I Met Your Mother, Amazon's top cop-drama Bosch, ABC's long-running series Castle and edgy sitcom Don't Trust The B…, and Ryan Murphy's modern laugher The New Normal on NBC.
Behind the camera, Matemotja earned an NAACP Award nomination for directing the stage play Sunshine For a Midnight Weary. Her first short film as writer/director, The Encounter, screened at over 30 international film festivals, earning the Grand Jury Award at the White Sands Int'l FF, Honorable Mention at Toronto CommFFest and nominations for Best Short Film at SoCal FF, SOHO FF and Long Island Int'l Film Expo. Her second short, The Untimely Concurrence, won Best LGBTQ Film at AOF FF, San Francisco Black FF and San Diego Black FF, and the Silver Screen Award for Best Short Film at the Nevada Int'l FF. In addition, her screenplay Drunk Book was awarded Best Comedy Short for the written word competition at AOF FF.
ELEVATE – Golden State Film Festival
Location: TCL Chinese Theatre (6801 Hollywood Boulevard, Hollywood, CA)
Date/Time: Monday, March 25, 2019 at 9:30pm
Details: Matemotja along with stars Brianna Brown and Alexis Carra will be in attendance along with the rest of the cast and crew.
Tickets: https://www.eventbrite.com/e/golden-state-film-festival-tickets-54491730232
For more about ELEVATE visit: www.ElevateFilm.com
Posted in: Arts & Entertainment,Celebrity,Lifestyle,News & Current Affairs,Society & Culture
Jessica Ross to Take Center Stage With Renowned Business Professionals During iTalk's April 12th Debut at the Kimmel Center in Philadelphia
Join Jen Montague, Desiree Rogers, and leaders from BET-VIACOM, Comcast, Brightside, Darkchild Entertainment etc. on Friday., April 12th from 6-9 p.m. on the rooftop of the Kimmel Center for "iTalk". A night where pop culture, leadership content and stage drama collide. Speakers include; Desiree Rogers, former social secretary Barack Obama Administration and former CEO of Johnson Publishing overseeing Ebony & JET Magazines,Tom Spann, founding CEO Accolade Benefits Co, current CEO Brightside, Stephen Hoelper, Vice President of Product Innovation Comcast Cable, Meisha Johnson former anchor CBS Philly, Jessica Ross, Beverly Hills Actress, Publicist, TV Host, Robert T Bey, Chairman of the National Urban American Asia Trade Foundation, Andrea Agnew, Executive Director Change Acceleration Comcast Cable, Keith Donnell, President, Modern Wealth Concepts LLC. Original Music produced by The International DJ Casper, DarkChild Music Label.
The program opens on the roof of the Kimmel Center amidst a club-like night life scene. Guests will enjoy cocktails and mingling at sunset while listening to original music produced by the acclaimed International DJ Casper. As the sun sets on Philadelphia, the glass enclosed Kimmel roof top will begin to glow in various colors on all four sides, reinforcing the club-like party feel. The audience will take their seats, which are staged in non-traditional angles and positions across the rooftop dome. Attendees will experience an opening 9-minute monologue given by Sr. Producer and Creative Director Jen Montague titled "Courage" which will be delivered from the audience. Then, very strong, stark transitions involving music, sound, lighting and set moves preventing the "usual" applause, will push the show into rapid motion. Attendees will experience 9-minute iTalks, one after another, centered on Vision, Change Acceleration, Endurance-given by headliner Ms. Desiree Rogers and finally Challenge. Special effects and interruptions reinforcing the merge of pop culture, leadership and stage are continuously introduced challenging leaders to examine themselves, their purpose, their talent through a different lens. But we won't got into detail... you'll have to see it for yourself!
Fashion and Music infuse with iTalk. World renowned pop culture contemporary painter commissioned to paint Pope Francis in Philadelphia, Milou Perry will create artistic masterpieces for the audience to witness while on stage. Pamela Quinzi, Oscars Awards Celebrity Fashion Designer will spice up the event with her hand crafted, custom designed fashion creations.
Jessica Ross will be speaking about Change Acceleration for her iTalk. "In order to succeed in acting or any related field you have to take huge risks and make sacrifices in both your personal and professional life. From working as a publicist, I also learned how important is to build relationships with media, take control of your career, create your own success, and develop your social media presence without relying on agents or managers. I am excited about the opportunity to be a part of the debut iTalk and look forward to sharing my experiences with everyone".
Follow Jessica Ross at https://www.instagram.com/jessicarossofficial/ .Register for iTalk at www.iTalkEvents.com
Posted in: Arts & Entertainment,Business,Celebrity,Fashion & Beauty,Lifestyle
Actress MOLLY RATERMANN Meets Grief and Trauma Starring in Dramatic Indie Feature 'BRING ME AN AVOCADO'
SAN FRANCISCO - Actress Molly Ratermann meets grief and trauma head-on starring in the compelling dramatic indie feature, BRING ME AN AVOCADO, making its World Premiere at the CINEQUEST Film Festival on March 8, 2019.
Early on, the project was a finalist in Seed & Spark's 2017 inaugural Hometown Heroes rally, where it was one of 5 films awarded a grant by respected filmmakers The Duplass Brothers. Now, The Mercury News touts the completed film as a world premiere that "shouldn't be missed".
Written and directed by Maria Mealla, this tragic story chronicles how a family and friends must cope after a horrific shooting leaves a young mother in a coma. As her sister Greece (Ratermann) and best friend Jada step in to help George maintain a sense of normalcy for his daughters, they all struggle to adapt in her absence. As time passes, everyone is forced to face their own grief and trauma in an overbearing routine that reveals the worst in all of them.
In recent years, Ratermann has established herself as an award-winning actress and filmmaker on the indie scene. She earned 'Best Actress' awards at the LA Film Awards, Studio City Int. Film Festival, International Independent Film Festival, Indiefest, and the Actors Awards, among others. Ratermann is a skilled actress having trained in Los Angeles and New York at Seydways Studios, Upright Citizens Brigade and Beverly Hills Playhouse.
Under her Little Hand Productions banner, this San Francisco born multi-talent has gained international attention for creating and starring in dark comedies which shed light on important social issues. The most notable is her mental health extended short film, Suicide, which earned 20 awards at over 25 festivals worldwide and was selected for Filmmaker Spotlight by ShortsTV and earned distribution on Amazon, DirecTV and other platforms throughout the U.S. and Europe. Her performance has been heralded as "organic, profound and touching" (Actors Awards) and "immediately humorous and lovable...10/10" (LA Film Awards).
Ratermann followed it up creating and starring in the daring short, Lizze Lost, which earned accolades for dealing with the complexity of unrequited gay-straight love, isolation, and a life changing cancer diagnosis. As a director, Ratermann helmed the dramedy web series, For Your Birthday, which dives into the realm of inner family matters; and the upcoming comedy-drama web series, Commune, highlighting social issues in the African-American community and flaws in the judicial system.
Molly Ratermann is represented by Scott Carlson Entertainment and Mazlea Talent Agency.
BRING ME AN AVOCADO – CINEQUEST Film Festival in San Jose, California
World Premiere: March 8th at 7:15 pm at Hammer Theatre
Additional Screenings: March 10 at 1:05 pm and March 16 at 12:15 pm at Century 20; March 17 at 10:45 am at California Theatre.
More info: https://www.cinequest.org
For more about MOLLY RATERMANN visit: www.MollyRatermann.com
Posted in: Arts & Entertainment,Celebrity,Lifestyle,News & Current Affairs,Society & Culture
Columbus Ohio Entrepreneur Opens First Advanced Esthetics School in Midwest
Columbus-based spa owner and beauty expert, Jaclyn Peresetsky, announced today that she is opening the first advanced esthetics school in the Midwest in March of 2019. Skin Perfect University is located at 725 Buckles Court, Gahanna, Ohio, 43230, by John Glenn Airport. It is poised to pick up where beauty schools leave off by offering a roster of advanced classes for accredited estheticians including makeup techniques, permanent makeup, chemical peels, dermaplaning, microdermabrasion, nutrition for skincare, microcurrent, nanocurrent, cryotherapy, ultrasound, radio frequency, color analysis, and much more. Estheticians can earn CEUs by attending classes at Skin Perfect University or take classes to advance their knowledge.
"There are 160 beauty schools in Ohio and none of them offer this kind of advanced training," said Peresetsky. "In speaking with many of these schools, I have learned how much this kind of education is missing from our industry. I'm thrilled to see how excited they are to have this advanced training available for their graduates right here in Ohio. It makes it easier to keep and grow great talent right here in the midwest."
The school occupies 3200 square feet and is designed to give students the advanced education they need to succeed and the spa experience that allows them to learn the culture and experience of a professional clinical spa. The space includes:
five treatment rooms
a large theory room
a large clinical training room
a makeup and color studio
a skin analysis room
a concierge and reception space
Skin Perfect University will employ seven staff including esthetics instructors and ColoreMe Perfect Color Analysis Consultants. Peresetsky also owns Skin Perfect Image Wellness Spa and is the creator of the ColoreMe Perfect Color analysis process and cosmetics line, as well as the Skin Perfect skin care line.
"My passion has always been educating clients and estheticians about skin care, color analysis, and beauty," said Peresetsky. "After speaking at beauty conferences across the United States for the last several years, I understand what education estheticians need to further their careers, and I'm thrilled to be able to help advance the professionalism of our industry by offering it."
The grand opening party on March 22 will host licensed estheticians and spa owners who will hear from Jaclyn about the school, receive a facility tour, experience product and service demonstrations, and leave with a goodie bag. International industry publications including Skin, Inc. Magazine, Les Nouvelles Esthétiques & Spa Magazine, and Dermascope Magazine will also be in attendance.
For more information, please visit http://www.SkinPerfectUniversity.com.
About Skin Perfect University
Skin Perfect University (SPU), located in Columbus, Ohio, was created by Jaclyn Peresetsky for the estheticians, cosmetologists, nurses, skin care specialists, spa and salon owners who want advanced training in esthetics, skin care, and makeup. Clinical and medical esthetics are career specialties that demand for a higher level of knowledge than just basic esthetics. SPU education is designed for an interactive, hands-on learning experience for licensed professionals who are passionate about achieving results and wellness in skincare. http://www.SkinPerfectUniversity.com
About Jaclyn Peresetsky
Master esthetician, author, speaker, and noted color expert, Jaclyn Peresetsky, is the founder of Skin Perfect University, Skin Perfect Spas, ColoreMe Perfect Cosmetics and Analysis, and Skin Perfect Skin Care. You can usually find Jaclyn at one of her three Skin Perfect Spa locations, traveling to train spas on her cosmetics and skin care lines, speaking at an industry conference, or sharing beauty tips on television.
Posted in: Education,Lifestyle,News & Current Affairs
More Than Just Great Dancing to Lead YPAD and YPAG Advocacy Programs
More Than Just Great Dancing®, an international dance studio affiliation program led by Misty Lown, has acquired Youth Protection Advocates in Dance and Youth Protection Advocates in Gymnastics to grow their missions to keep youth happy, healthy and safe in dance and gymnastics.
Founders of YPAD and YPAG, Leslie Scott and Joseph Zanovitch, selected Misty Lown and MTJGD after working closely together for the past four years. Misty Lown's studio, Misty's Dance Unlimited, was YPAD's first Visionary Sponsor and first certified studio, and MTJGD became YPAD's first certified organization.
"While the decision to grow, and thereby pass along, our youth advocacy programs was difficult, selecting Misty Lown and MTJGD was easy," said Scott. "Misty's philosophy and values match ours and her commitment to the mission is undeniable."
The transfer is effective January 29, 2019.
Scott and Zanovitch founded YPAD in 2012, and YPAG formed soon thereafter. Scott said certification contributors, doctors, therapists and specialists who developed the advocacy programs' educational content will stay on to work with MTJGD through YPAD and YPAG advisory panels.
"We want to assure all studios in process of becoming certified, and all certified studios and organizations that are up for renewal, they will still have that opportunity along with the support and care from the MTJGD team," said Scott.
Zanovitch said people with questions are welcome to contact them at info@ypad4change.org or by telephone next week. (Zanovitch and Scott are teaching this week at Studio Owner University in Palm Springs, California.)
To see Scott and Zanovitch's full announcement, visit https://youtu.be/k4BPUdtzA40.
Posted in: Arts & Entertainment,Lifestyle,News & Current Affairs
Mobile Technologies Inc. (MTI) and GBS Corp. Deliver Tablet Mobility Solutions That Increase Patient Engagement
Mobile Technologies Inc. (MTI), a global leader in tablet mobility solutions for healthcare, and GBS Corp., a leading information solutions provider, today announced a partnership that offers a simplified technology approach for collecting patient signatures, photos, and scanned ID cards. By utilizing MTI's Enterprise Tablet Pro™ Tablet Kiosk and GBS's EasySIGN software, healthcare providers can quickly process patients and ensure that forms and consents are electronically signed and stored in the EHR for safekeeping. "Companies like GBS are changing the way information is captured, tracked, and stored," said Matt Haroldson, VP International Sales and Marketing for MTI. "Healthcare providers and facilities are moving fast to adopt tablet mobility technologies in areas of patient registration, consent form tracking, and post care instructions. MTI is on the leading edge for tablet kiosk innovations that helps bring all the technologies together."
In today's world of hospital - patient relationships, there is much to track, report, and validate for even just a single appointment or visit. With each engagement comes the opportunity to delight or disappoint a patient as well as expose the hospital to increased liability and low satisfaction or compliance scores. "Traditional methods of lengthy forms, confusing pre-visit consent and sign offs result in increased errors, rescheduled appointments, increased costs, and a poor experience for patients," said Enoch Seward, Senior Account Executive for GBS. "For the best news, our results are impressive and immediate! As an example, a hospital in Tennessee saw an increase in Compliance Scores to 100% within the first 30 days of using the GBS Corp. EasySIGN® solution, which was deployed on the ArmorActive Enterprise Tablet Pro™ Kiosk and RapidDoc™ Kiosk hardware. These hardware devices withstand the rugged healthcare environment by providing a high level of security, tablet detachability, and multiple accessory integration points, including payment processing."
Attending HIMSS 2019 February 12-14th in Orlando, FL?
Visit MTI / ArmorActive Booth # 4375
https://himss19.mapyourshow.com/7_0/exhibitor/exhibitor-details.cfm?ExhID=22544
About MTI / ArmorActive
Mobile Technologies Inc. (MTI) / ArmorActive, specializes in multi-purpose hardware solutions that allow tablet deployments for business. They manufacture equipment that increases the security, accessibility, mobility, and engagement level of tablets for every major business application.
For more information, please visit: https://mtigs.com/tablet-mobility/
Follow MTI / ArmorActive on LinkedIn: https://www.linkedin.com/company/mti_2
About GBS Corp.
Since 1971, GBS Corp. has specialized in providing healthcare organizations maximum practice efficiency by integrating and automating all phases of clinical, financial, and administrative operations both in the Acute and Ambulatory locations. GBS currently services over 30,000 healthcare professionals nationwide through more than 2,500 software installations. GBS offers numerous solutions, some of which include the following core offerings:
Revenue Cycle Management
Patient ID with Electronic Signature
Patient Experience – Smartphone Surveys
Patient Engagement/Reporting
Consumables (labels and wristbands)
Electronic Health Records
Population Health
Consulting Services
Hardware, Infrastructure
Security Risk Assessments
For more information, please visit:
Posted in: Health & Medicine,Lifestyle,Technology
Children's Formal Attire - Girls Christening Gowns and Boys Christening Outfits for That Important Day
Christenings, baptisms, and baby blessings are one of the most important steps a child takes in its infancy. This significant step is a time when a child gets its name and when Godparents are chosen. Most importantly this event is an outward expression of the commitment being made to raise your child in the knowledge and practices of your Christian faith.
Because of this important life moment, this is why Children's Formal Attire offers girls christening gowns and boys christening outfits. Our gowns and outfits are high quality heirloom christening gowns that will make your baby glow on his or her important day. Here are some of the gowns and outfits we offer:
Girls Christening Gowns
Girls White Silk Dupioni Christening-Baptism Gown with Hand Embroidery: This beautiful silk dress has hand embroidery on the bodice and skirt. It's a 33" length gown made with silk dupioni. This gown is available in sizes ranging from - 3 months (0-3 months); 6 months (3-6 months); and 12 months (6-12 months).
Girls Cotton Christening Gown with Italian Lace: This gown is handmade with 100% cotton with intricate Venice/Italian lace on the bodice and hem. It's a 26" length gown that is available in the following sizes - Newborn (birth-7lbs); 3 months (0-3 months); 6 months (3-6 months); 12 months (6-12 months); 18 months (12-18 months); and 24 months (18-24 months).
Girls White Cotton Short Sleeve Christening-Baptism Gown with Hand Embroidery: This 100% cotton baptism dress is 33" in length. It features hand embroidery, pin tucking, and lace on the collar, bodice, and hemline. It also comes with a matching bonnet. We offer this dress in the following sizes - 3 months (0-3 months); 6 months (3-6 months); 12 months (6-12 months); 18 months (12-18 months); and 24 months (18-24 months).
Boys Christening Outfits
Boys Silk Dupioni Christening-Baptism One Piece Romper with Sailor Collar and Hat: This handsome nautical knicker themed christening outfit is made with silk dupioni that features a broad collar and tie. Included with this outfit is a matching hat. This outfit is available in the following sizes - 3 months (0-3 months); 6 months (3-6 months); and 12 months (6-12 months).
Boys Cotton Smocked Baptism White Romper: This boy's outfit is made with 100% cotton that is a romper style outfit with pin tucking. It also comes with a matching hat. We offer this in the following sizes - 3 months (0-3 months) 6 months (3-6 months); and 12 months (6-12 months).
Boys Long Sleeve Christening Baptism Cotton Coverall: This long-sleeved coverall baptism outfit for boys features a hand smocked front panel, pin tucking, and is handmade with 100% cotton. It comes in the following sizes - 3 months (0-3 months); 6 months (3-6 months); 12 months (6-12 months); and 24 months (18-24 months).
Our christening gowns and outfits are made with the highest quality of fabrics. These gowns and outfits will put your daughter or son at the center of attention on her or his christening day.
About Children's Formal Attire:
Children's Formal Attire is a family run online e-commerce store that specializes in high quality formal wear for children.
Posted in: Fashion & Beauty,Lifestyle,Shopping & Deal
Moddern Marketing Named Top 100 Healthcare Agency in North America by MM&M
Moddern Marketing (Moddern), an award-winning independently-owned integrated marketing agency, has been honored as one of the Top 100 Healthcare Agencies in North America by Medical Marketing & Media (MM&M), one of the nation's leading business publications serving the executive healthcare market.
Moddern has had a sustained run of growth in the healthcare sector since 2013, when it won its first health supplement client. Since then, the agency has added numerous national healthcare and health-related client business in medical devices, infant nutrition, advanced wound care, nerve stimulation, menopause relief, and marketing for orthopedic device distribution. moddern is especially well-versed in the spine sector and has a specialty in marketing ambulatory surgical centers. This is the first time the agency has been honored by MM&M with the Top 100 Healthcare Agencies in North America award.
"It's a real honor for moddern to be named a Healthcare Agency of the year by MM&M. While we've been focused on our client business, it's very rewarding to be recognized in this way for what we've accomplished on their behalf," said Mark Kolier, co-founder and Managing Director of moddern."From the beginning, we've been working diligently to tell the client story in a practical way, and to deliver observable results. It's exciting for our team to be recognized in this way for the work we do every day."
MM&M was first published in 1966 as Medical Marketing & Media, and today produces an essential mix of online breaking news and analysis combined with monthly print features. The content is designed for an executive audience of leaders and thinkers who work in pharma, medical devices, diagnostics, and greater healthcare marketing. Every year, the magazine produces several lists, conferences and events, and compiles an annual Agency Issue that features profiles of the top 100 healthcare marketing agencies in North America. It also runs the industry's premier awards program, the MM&M awards, which celebrate creativity and effectiveness in healthcare marketing. Its parent company is Haymarket Media.
Moddern Marketing is an integrated marketing services agency based in New York City. With roots in direct marketing, the agency is focused on delivering strategy, creative, and media services in both online and offline environments with a watchful eye on effectiveness and driving measurable results. While moddern has clients in a variety of sectors, it began focusing on healthcare in 2013, and has since recruited against that discipline, while growing its client roster.
Posted in: Business,Education,Health & Medicine,Lifestyle,News & Current Affairs
Celebrity Fitness Trainer Jon GalloAnnounces Health and Wellness ProgramTo Benefit N.J. Municipal Employees
Celebrity fitness pro and author Jon Douglas Gallo is now offering his famous health and wellness services to New Jersey townships.
Gallo, President of "Now I'm Fit," created a unique Stretch and Flex Advantage (SAFA) program, which has already helped many corporations promote a safer, healthier, and more productive workplace. Gallo's motto is "Educate, Inspire, and Transform," and that's the overall goal of the SAFA program he now intends to offer to municipalities throughout the region. As he explains, "We have been working with the townships of South Brunswick, North Brunswick, Milltown, and Old Bridge. That gave us an opportunity to refine the program and tailor it specifically to the needs of townships."

SAFA benefits include improved workplace morale; reduction in injuries and absenteeism; lower health care costs; longer retention of employees, and enhanced attraction for new employee recruitment. SAFA promotes stress reduction, increased flexibility and agility, and overall fitness. Long term results typically include improved cardiovascular health and sleep, weight management, lower blood pressure, less fatigue on the job, and sharper cognition. SAFA provides added protection against diabetes, heart disease, obesity, arthritis, and other chronic and potentially life-threatening conditions.
"The Director of Human Resources and Co-Chair of the Mayor's Health and Wellness Council for the Township of Old Bridge met with me recently," Gallo reported. "We discussed the benefits that township employees could derive if SAFA was integrated into the Old Bridge Employee Wellness Initiative program. Township employees protect our health, safety, and wellbeing every day of the year. So we feel obligated to give back to them by making sure that their own lives are longer, healthier, and happier, too."

Townships and their citizens rely on a healthy workforce to provide essential and critical services, 24/7. A municipal health and wellness program based on the proven effectiveness of SAFA can provide that, at an affordable price point. SAFA may quickly pay for itself through a measurable reduction in financial overhead and potential liability for townships and taxpayers. Enthusiasm for SAFA is growing and now Gallo hopes to implement it statewide, to promote greater health and wellness within New Jersey's entire public service community. For the past two years Gallo has been a public service volunteer himself, as an active member of the local Community Emergency Response Team (CERT). He also joined the Middlesex County Regional Chamber of Commerce two years ago and has been invited to be panelist at the upcoming New Jersey Human Resources Summit. Gallo is a NJ Licensed Medical Massage Therapist and Nationally Certified Personal Trainer with AFAA.
For more information contact Info@NowImFit.com or Call 347.926.3410 http://www.NowImFit.com
Posted in: Health & Medicine,Lifestyle,News & Current Affairs
The Beryl Institute Announces 3 Newly Aligned Patient Experience Boards
Strengthening its dedication to the growth of the patient experience across the continuum of care, The Beryl Institute announces three newly aligned patient experience boards: Strategic Advisory Board, Patient Experience (PX) Advisory Board and the Solutions Advisory Board. - Joining the Institute's existing Global Patient and Family Advisory Board, the newly aligned boards bring valuable insights to guide the Institute forward as the independent, central voice and global community of practice for the experience movement.
The Strategic Advisory Board serves as a key advisor to operations of the Institute. The board provides practical advice on strategy, growth opportunities and future plans, along with valuable insights into market and industry trends. The Strategic Advisory Board members include:
Michael Bennick, MD, Medical Director of the Patient Experience, Chairman, Patient Experience Council, Yale-New Haven Hospital
Joanne Carrocino, President and CEO, Cape Regional Medical Center
Neil Churchill, Director for Patient Experience, Participation and Equalities, NHS, England
Rick Evans, SVP and Chief Experience Officer, New York-Presbyterian Hospital
Sven Gierlinger, Chief Experience Officer, Northwell Health
Pam Guler, CPXP, Vice President, Chief Experience Officer, Advent Health
Wendy Leebov, Partner, Language of Caring
Victoria Niederhauser, PhD, Dean & Professor, University of Tennessee Knoxville, College of Nursing
Dan Prince, Vice President, Healthcare, SMG
Colleen Sweeney, Founder, Sweeney Healthcare Enterprises
The Patient Experience (PX) Advisory Board members provide insights and input on the direction of the Institute and review the Institute's current resources, offering suggestions on new opportunities and areas of focus. The purpose of this group is to ensure the Institute maintains its focus on the topics of greatest importance to healthcare leaders and has a finger on the pulse of the critical issues influencing patient experience efforts. The PX Advisory Board members include:
Co Chairs:
Sven Gierlinger, Chief Experience Officer, Northwell Health, New Hyde Park
Pam Guler, CPXP, Vice President, Chief Experience Officer, AdventHealth, Altamonte Springs, FL
Board Members:
Tena Alonzo, Director, Education and Research, Director Comfort Matters, Beatitudes Campus, Phoenix, AZ
Marcelo Alvarenga, CPXP, Chief Experience Officer, São Paulo, Brazil
"Dexter" Janet Borrowman, CPXP, Director, Care Experience, Maui Health System Affiliated w/Kaiser Permanente, Wailuku, HI
Nicole Cable, CPXP, Chief Experience Officer, Innovacare Health, Fort Lee, NJ
Kate Clarke, Manager, Patient Relations/Interpreter Services, Northwestern Medicine, Winfield, IL
Kathi Cox, Senior Vice President, Integrated Experience, Texas Health Resources, Arlington, TX
Bryanna Gallaway, CPXP, System Director, Patient and Family Engagement, Sutter Health, San Mateo, CA
Kevin Hill, CPXP, Director, Office of Experience, Vidant Health, Greenville, NC
Joan Kelley, Chief Experience Officer, Yale New Haven Health, New Haven, CT
Tammy Marshall, Chief Experience Officer, Thrive Senior Living, Atlanta, GA
CJ Merrill, Patient Experience Officer, Mission Health System, Asheville, NC
Tony Padilla, Vice President, Patient Experience, City of Hope, Duarte, CA
Elizabeth Paskas, Vice President, Human Experience, Hackensack Meridian Health, Edison, NJ
Kim Pedersen, CPXP, Director, Patient Relations, MarianJoy Rehabilitations Center, Wheaton, IL
Jennifer Purdy, Executive Director for VA Patient Experience, U.S. Department of Veteran Affairs, VEO, Washington, DC
Walter Rojenko, CPXP, Director Customer Care, Ontario Workplace Safety and Insurance Board, Maple, Ontario Canada
Sandra Rush, Senior Director, Patient Experience, Dignity Health, Henderson, NV
Carol Santalucia, Director, Business Development, Patient Experience, Cleveland Clinic, Cleveland, OH
The Solutions Advisory Board serves to integrate market intelligence and insights into the strategic and tactical direction of the Institute. The Solutions Advisory Board ensures a breadth of innovative insights from the healthcare marketplace to inform the strategic direction and resource offerings of the Institute. The Board will review the Institute's areas of focus and current resources and offer suggestions on new opportunities and topics of interest ensuring the Institute maintains a leading-edge perspective on the patient experience. The Solutions Advisory Board members include:
Co Chairs:
Dan Prince, Vice President, Healthcare, SMG, Nashville, TN
Colleen Sweeney, Founder, Sweeney Healthcare Enterprises, Apollo Beach, FL
Board Members:
Samir Batra, Founder & CEO, BAHA Enterprises, Campbell, CA
Richard Corder, Partner, Wellesley Partners, Ltd., Ipswich, MA
Anne Freeman, Consultant, Press Ganey Associates, Inc., La Mirada, CA
Janiece Gray, CEO, Founding Partner, DTA Associates, Inc., Edina, MNN
Senem Guney, Founder & Chief Patient Experience Officer, NarrativeDx, Austin, TX
Joe Inguanzo, President and CEO, Professional Research Consultants, Inc. Omaha, NE
Gautum Mahtani, Founder and CEO, Care Experience LP, Dallas, TX
Susan Mazer, Presider/CEO, Healing Healthcare Systems, Reno, NV
Jake Poore, President and Chief Experience Officer, Integrated Loyalty Systems LLC, Orlando, FL
Avi Ratnanesan, CEO, Energesse, Bondi Junction, New South Wales, Australia
Mary Beth Resimisius, Business Leader, Healthcare Experience Solutions, McCall, ID
Bill Roberts, VP of Sales, ImageFIRST Healthcare Laundry Specialists, King of Prussia, PA
Ed Shin, CEO Quality Reviews, Inc., New York, NY
Dorothy Sisneros, Partner, Language of Caring, Washington, DC
Eileen Smith, Vice President, Marketing, GetWell Network, Bethesda, MD
Tim Travis, Co-Founder and President, Truthpoint, Eden Prairies, MN
Ralph Wiegner, Head of Improving Patient Experience, Siemens, Healthineers, Erlangen, Bavaria Germany
To view the list of members and learn more about The Beryl Institute's Patient Experience boards and councils, visit: https://www.theberylinstitute.org/page/BOARDSCOUNCILS
About The Beryl Institute:
The Beryl Institute is the global community of practice dedicated to improving the patient experience through collaboration and shared knowledge. We define patient experience as the sum of all interactions, shaped by an organization's culture, that influence patient perceptions across the continuum of care.
Posted in: Health & Medicine,Lifestyle
Siberian Pine Nut Oil for Postoperative Recovery
Gastrectomy is a surgical procedure to remove a part of an organ that has been affected by pathological processes. The reason for radical treatment may be perforation of the stomach, cancer, ulcers, scarring of tissues and severe obesity. Complicated surgery in 60% of patients causes complications (anastomotic, gastritis, or esophagitis).
"Pine nut oil is known as a powerful agent with anti-inflammatory and antiseptic action. It is this natural characteristic of the oil that prompted the specialists to develop a regenerative program capable of speeding up the recovery of patients after resection. The positive aspects of the medicinal properties of the oil in relation to the enhancement of immunity, which affects the biochemical parameters and the work of the gastrointestinal tract, were also revealed," said managing director Victor Rod - the company's CEO and program development curator.
The use of pine nut oil is not inferior to the therapeutic effect of drug preparations, and in some cases even turns out to be more effective. The properties of pine nut oil are beneficial during the rehabilitation period after the gastric resection for patients with diseases: cancer, esophagitis, gastritis stump, anastomotic and esophageal stenosis. The oil also can be used as a prevention remedy.
The application of pine nut oil in the presence of indications is necessary for an hour before eating food. The frequency of use of natural remedy should not exceed three times a day. A single dose can range from 5 to 15 ml, depending on the existing indications. In case of gastritis and disorder of the functionality of the gastrointestinal tract, in 40 minutes after taking pine nut oil it is recommended to drink half a glass of mineral water.
Observation of patients who underwent gastric resection and applied pine nut oil in the treatment of postoperative complications allowed detecting the ability of pine nut oil to partially or completely relieve inflammation in the affected organ region. The result of the application is the improvement of the gastrointestinal patency, the acceleration of regeneration processes and the restoration of tissue functionality. The advantages of pine nut oil include the absence of contraindications (with the exception of allergy to the substance itself) and side effects.
"Siberian Pine Nut Oil" company specializes in the production of a wide range of pine nut products. Among the product line are pine gum/resin extract, pine nut oil, pine nut flakes and nuts themselves. Specialists in the specialized laboratory work on product development. Pine nuts are obtained in Siberia. The raw material is processed by cold pressing method using wooden presses. Compared with heat treatment method of oil extraction, this method allows you to save all the beneficial properties of pine nuts.
For more information visit http://www.siberianpinenutoil.org, email info(at)siberianpinenutoil(dot)org or call +1-855-218-0888.
About Siberian Pines:
The Siberian Pines Company has been a leading producer and supplier of Siberian pine nut oil since 2003. Siberian Pines produces high quality 100% cold-pressed pine nut oil and supplies it worldwide. They maintain the highest quality product and service by managing the process from the collection of Siberian pine nuts, to the production of the oil and delivering it to your front door.
Posted in: Health & Medicine,Lifestyle,Pharmaceuticals & Biotech
Solarmeter 6.5 UV Index Meter Named #1 UV Tester by Ezvid Wiki
"We are thrilled that Ezvid Wiki has selected not one, but two of our Solarmeter Handheld UV meters for its Top 10 Best UV Testers Wiki," commented Jeffrey W. Hall, EVP Commercial Operations at Solar Light Company, Inc. Ranked in the #1 position, Solarmeter's Model 6.5 UV Index Meter provides instantaneous UV index measurements for outdoor activities or monitoring UV lamp intensity and aging. "With a NIST-traceable calibration certificate, you can rest assured its accuracy is unquestionable," says Ezvid Wiki. Coming in at #7, the Solarmeter Model 8.0 UVC Meter is a "must have" according to Ezvid Wiki for monitoring germicidal lamps or testing eyewear. Learn more about the Solarmeter® family of compact, handheld light meters and how their simple pushbutton operation can help you measure human and animal health-related light levels at http://www.solarmeter.com.

Compiled with twenty-three hours of research, this newly published 10 Best UV Testers Wiki in Ezvid Wiki's electronics category is a broad-ranging, impartial assessment of UV tester options available to consumers in the United States.

About Solar Light Company, Inc.
Solar Light Company, Inc., has been providing specialized light-measurement solutions to advance global health protection and environmental monitoring sciences for over 50 years. From our research-grade, laboratory and field-based systems to our handheld sensors we strive to contribute to the improvement of global health and the environment by providing high-quality solutions, supported through a premier global infrastructure.
Posted in: Electronics & Semiconductors,Home & Garden,Lifestyle,Living,Manufacturing & Industry
Casey Coates Danson Reframes Our View of the Los Angeles Homeless Community
Long-time environmental activist, Casey Coates Danson, spent years of her life building and designing sustainably-built homes and tackling environmental issues. She's now proving that advocacy can be accomplished through creativity in her new book, "Angels Unawares: Portraits of the Homeless of L.A." (Brown Books Publishing Group), which launches today. This book provides a provocative juxtaposition of homelessness and affluence in Los Angeles. Each of the fifty stunning photographs included in the compilation contains black-and-white portraits of the homeless in L.A. digitally layered over color photographs of lavish, energy-efficient homes Danson captured in her decades-long work as an architect.
Angels Unawares offers a deeper glimpse into the American homelessness crisis. Over 550,000 people in America were homeless on any given night in 2017. The West Coast, in particular, has seen a rise in homelessness in the last half-decade. Danson unapologetically and masterfully captures the shocking contrast between the affluence of Los Angeles and the deprivation of Skid Row in this breathtaking collection of photographs. Danson's work makes the American homelessness crisis impossible to ignore. Each photograph is a call to address the issue.
"I just remember suddenly feeling very aware… I just remember how bleak it was, seeing these people living on the streets in tents," shared Danson. "It was emotionally overwhelming."
Danson co-founded the American Oceans Campaign, which has since merged with Oceana. In 1996, she established Global Possibilities, a nonprofit organization dedicated to reducing American dependency on fossil fuel and mitigating climate change by promoting solar energy, as well as other important social issues.
A portion of proceeds from book sales supports Los Angeles area homeless organizations.
To purchase a copy of Angels Unawares, and to join in the efforts to combat homelessness, visit http://www.GlobalPossibilities.org.
Posted in: Books & Literature,Lifestyle
Valentine's Day Delectable Devotion
Each member of zChocolat's 2019 Valentine's Day Collection, created by World Champion Master Chocolatier Pascal Caffet, has been carefully selected for the moments when devotion dovetails passion and words are woefully inadequate. With options ranging from velvety dark chocolate hearts filled with "fleur de sel" caramel to larger-than-life half-pound chocolate masterpieces bursting with caramelized Piedmont hazelnuts, it's chocolate with a touch of pure French romance. Add in options like the dazzlingly opulent gold leaf-covered chocolates and incomparably elegant packaging and it's a decidedly singular way to say "Je t'aime."
Prepared in special-editions of always-sophisticated packaging, a gift from zChocolat makes an instant impression. In an elegant nod to the liberating power of pure love, each mahogany treasure chest is carved with the word LOVE protecting the most romantic present you could ever offer to your beloved: your magnanimous heart. Like every zChocolat product, items from the Valentine's Collection can be additionally customized with a personalized message, the recipient's name engraved on the gift box, a personal wax seal, and even a heart-shaped padlock with an individually selected combination. All boxes from the Valentine's Day Collection can also be refilled time and again with your loved one's favorite assortments as a continual reminder of your constant devotion.
Of course, it's the chocolates themselves that inevitably steal the show. All-natural ingredients, exotic single-origin cocoas, and an absence of preservatives ensure premium flavors, while zChocolat's innovative recipes make each product an unforgettable experience. Particularly noteworthy are the gold leaf covered chocolates that deliver jewelry-like sentiment with edible appeal. Like golden dewdrops collected from a golden downpour, zChocolat's rich dark chocolate heart is bursting with "fleur de sel" caramel on the inside and gilded with 24-karat edible gold on the outside for a dazzling experience that embraces romance with reckless abandon.
Each product in the collection is handcrafted in France and embodies the passion and elegance that make this region the world's most romantic destination. Whether you're commemorating a love that spans decades or fanning the flames of passion's first sparks, let zChocolat help deliver the perfect present this Valentine's Day.
As the preeminent source for fine French chocolate, the zChocolat brand has epitomized the expression "chic à la française" since its founding in 1999. The 2019 Valentine's Day Collection, along with a wide range of other distinguished chocolate gifts, are available online exclusively at their website, http://www.zchocolat.com/. All zChocolat gifts are shipped directly from France to destinations around the world via DHL Express for a flat fee of .
Posted in: Lifestyle,News & Current Affairs
James Pratt Awarded Australia's Top 5 Under 35 In 2019
1) James Pratt
Actor and Auctioneer

At the top of CLPR's list is talented actor and auctioneer to the stars James Pratt. Pratt had a break out year in 2018, securing International esteem as an actor, producing his own entertainment industry show, and then setting 14 new records as Australia's number 1 auctioneer and a celebrity favourite internationally for some of the biggest stars in the world.

One of Australia's hardest working performers, in 2018 Pratt also wrapped the filming of the feature film "On Halloween" (2019), in which he plays a lead character "Ethan Rogers." Previews of his performance are already gaining huge buzz in Hollywood. Pratt recently finished hosting Season One of "Conversation Hollywood." He has interviewed such guests as two-time Academy Award Nominee Bruce Beresford and American actress Jessica Ross, (season one Fashion Dolls).

And in April 2018 Pratt signed a deal with Hollywood powerhouse production team The Company for his own TV show. Pratt has a slate of four film projects lined up in Hollywood for 2019.

"James has one of those rare talents that lets him appear absolutely compelling and natural in front of the camera," said Trisanne Marin of LA Management, Pratt's Los Angeles-based manager.

Pratt's business career as an auctioneer has been very successful. He holds 25 records and is the auctioneer used by celebrities around the world.
Pratt was the 2018 REB Australian Auctioneer of the Year Finalist, The 2018 REI NSW Top Communication Award Finalist, and the 2018 Australian Thought Leader of the Year Finalist. He recently auctioned the palatial home of handbag designer Gabrielle Tindale, the powerwoman behind the House of Tindale, for .8 million.

Pratt's acting success and multiple accomplishments in 2018 make him the number one pick for the 2019 Top 5 Under 35 in Australia's Entertainment Industry list.

2) Amy Shark
Singer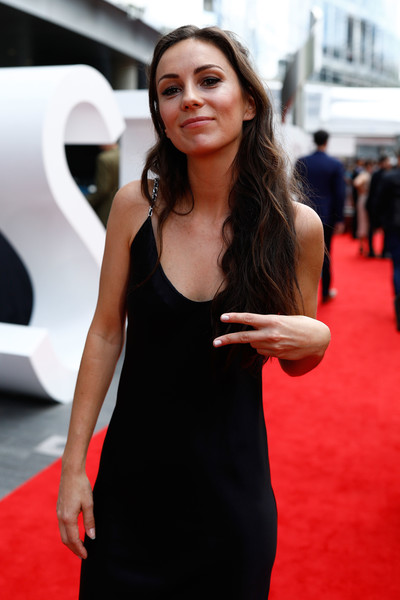 Amy Louise Billings, known professionally as Amy Shark, also had a break out year in 2018. She cemented herself as Australia's reigning queen of pop, taking home Album of the Year, Best Female Artist and Best Pop Release at this year's ARIA awards. She was also the most nominated music act with nine nominations on the night.
Shark who hails from the Gold Coast, also made headlines in the United States with appearances on The Late Late Show with James Corden and The Tonight Show Starring Jimmy Fallon, further growing her international fan base.
That's why Shark is the pick for number two on the 2019 Top 5 Under 35 in Australia's Entertainment Industry list.

3) Victoria Lee
Model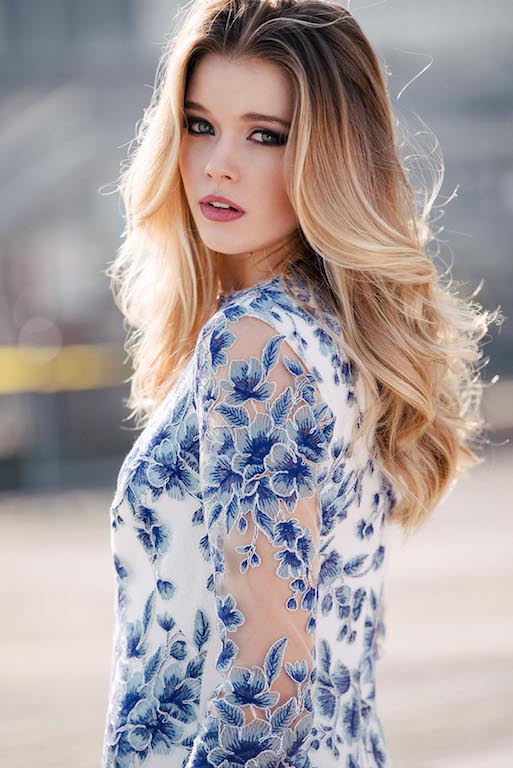 Some models are at the top of their game, Victoria Lee is one of them. The 27-year-old walked in the historic Victoria's Secret show in Shanghai prior to starting 2018. The event was the world-famous lingerie brand's first-ever show in Asia. Lee then became the official model ambassador for retail giant David Jones and has excelled in this position. She was also on the cover for Elle Magazine in May of 2018 and scored the cover soon after of Marie Claire Magazine Spain in July. While Lee says her own style is constantly changing, her career hit another high in 2018.
That's why CLPR picked Lee for the number-three spot on the 2019 Top 5 Under 35 in Australia's Entertainment Industry list.

4) Adut Akech
Model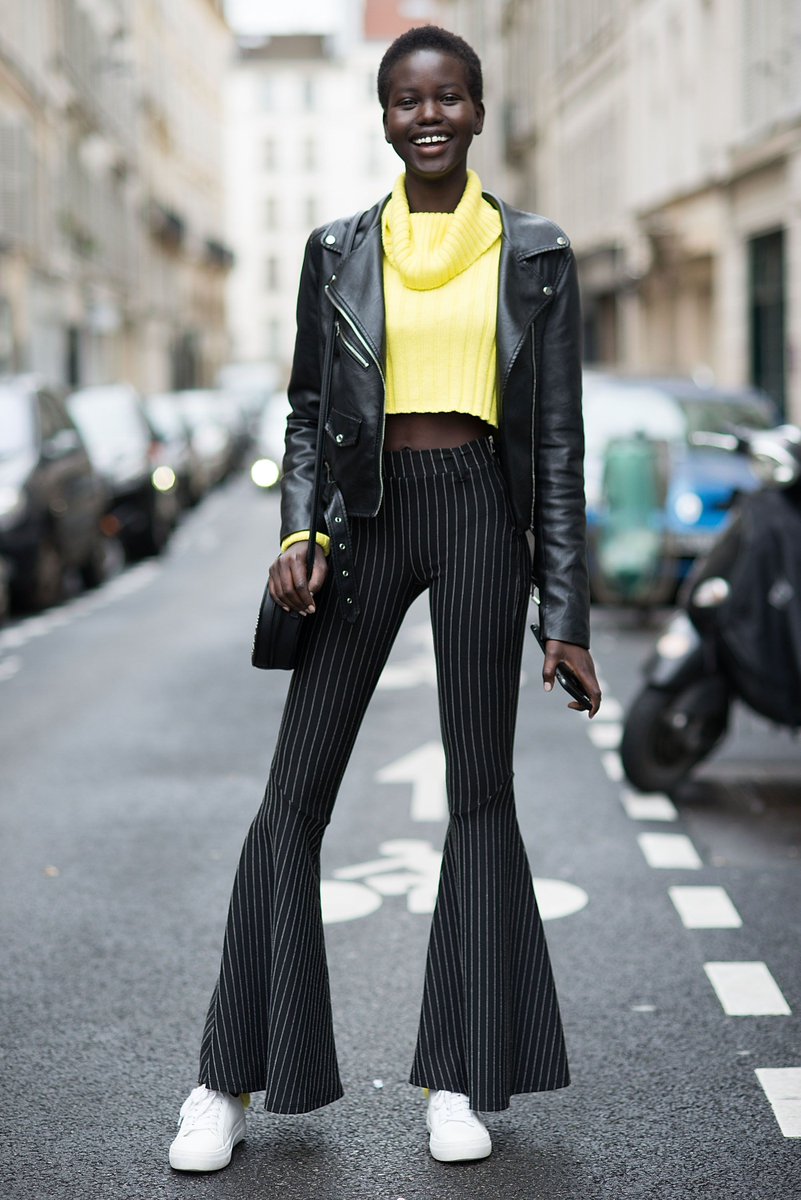 Child refugee turned global fashion superstar Adut Akech of Adelaide had a big 2018. Billed by Harpers Bazaar as Australia's next supermodel, Akech won Australia's top model at the 11th Australian Fashion Laureate awards in 2018. Karl Lagerfeld chose Akech to be the Chanel bride in the French fashion house's July couture. And Akech starred in 33 Spring - Summer 2019 international runways, while also scoring the cover of Australian Vogue in December. Akech was born on Christmas Day, 1999, as her family made their way from war-torn South Sudan to the Kakuma refugee camp in Kenya. Akech's transformation from young refugee to breakout modeling star makes her CLPR's choice as number four on the 2019 Top 5 Under 35 in Australia's Entertainment Industry list.

5) Troye Sivan
Singer, Actor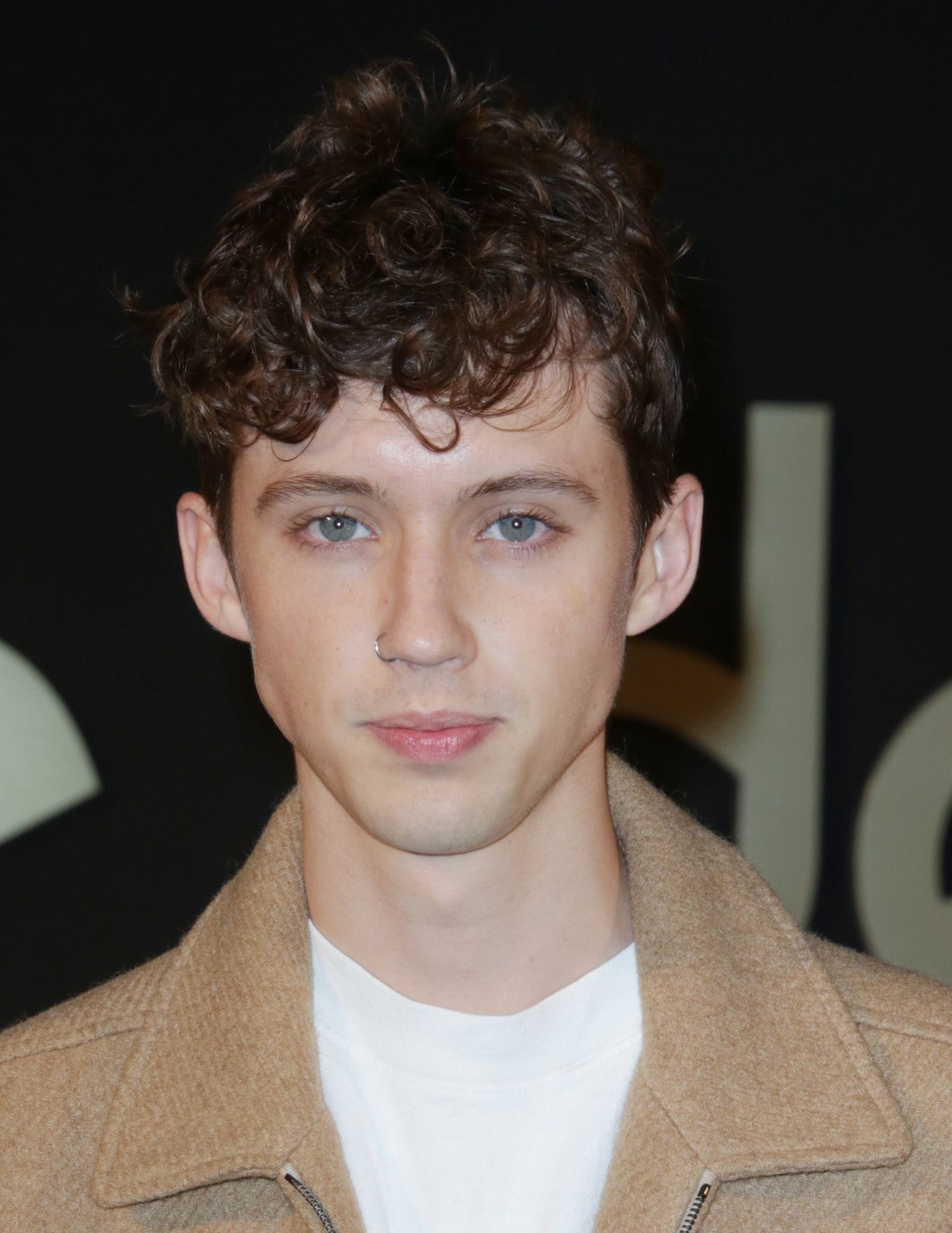 In 2018, Troye Sivan Mellet, known professionally as Troye Sivan, first gained popularity via YouTube and in Australian talent competitions but is now a successful musician and actor who has performed alongside megastars like Ariana Grande, Russell Crowe, and Nicole Kidman. He has released two Billboard top-five albums. As an actor, Sivan portrayed the younger version of Wolverine in the 2009 film X-Men Origins: Wolverine. He has over 6.7 million subscribers and over 100 million total views. Already a huge success despite his youth, Sivan is CLPR's pick for the number-five spot on the 2019 Top 5 Under 35 in Australia's Entertainment Industry list.
Posted in: Arts & Entertainment,Celebrity,Fashion & Beauty,Lifestyle,U.S
Juwai.com Launches New Retirement Channel to Help Chinese Spend Their Golden Years Overseas
Juwai.com, the No. 1 Chinese international property platform that reaches 3.1 million Chinese consumers per month, has launched a new Retirement and Lifestyle Channel on its website, dedicated to giving its Chinese users information and real estate listings related to retirement living and property buying abroad.
The new channel is the last element of Juwai.com's fourth-quarter 2018 new product push. In total, Juwai.com has launched five new channels focused around buyer intentions in just two months: commercial property, emigration, education, investment, and retirement plus lifestyle. The retirement channel can be found at: https://lifestyle.juwai.com
Juwai.com CEO and Director Carrie Law said:
"The four top reasons Chinese retire overseas are affordability, medical care, family, and lifestyle. They can find real estate and daily expenses to be more affordable. They can access more advanced health care. They can be near children and grandchildren who are already living internationally. And they can enjoy themselves by choosing a place that has the weather, environmental quality, and lifestyle they desire.
"With this new channel, they have at their fingertip homes in all the world's best places to retire. Developers shouldn't miss this opportunity to introduce their projects to Chinese consumers based on targeted demographics and lifestyle
"Some recent content on the retirement channel includes an analysis of the world-rankings-leading Dutch pension system, a listing for a 5-bedroom oceanfront mansion in the California city of Newport Beach, an analysis of the pros and cons of retiring in Thailand, news about the 17th Shanghai Overseas Investment and Immigration Fair, news about a Canadian proposal to curtail birthright citizenship, and tips on outfitting a new home in Australia.
"Within 11 years, there will be 340 million Chinese aged 60 or above. That's more than the present population of the entire United States. The potential audience for this channel is even larger than just those who are already at retirement age. We know that most people begin planning and investing for retirement in their 40s and 50s.
### Most Popular Countries for Chinese Retiring Overseas
"The countries that are most popular for Chinese retirees are the U.S., Canada, and Australia. Most older Chinese want to live near their children and grandchildren, and these are the countries with the largest Chinese immigrant populations.
"Malaysia has the My Second Home program that gives foreign retirees renewable, 10-year visas if they can meet relatively modest financial requirements. They need to have liquid assets of about US,000 and have a monthly income of about ,500. Malaysia offers a high quality of life at a low expense, quality health care and easy access back to China.
"Thailand has a one-year renewable visa for retirees over 50 years of age. It requires that you have only about US,000 in liquid assets. Thailand is close to China and within several years should be connected by a fast rail link that will make traveling back and forth much more convenient. Thai cities like Chiang Mai are already popular with Chinese retirees.
"The Philippines offers a retirement visa for people as young as 35 and in exchange for nothing more than depositing US,000 in an approved Philippine bank. The cost of living is very low at less than US,500 per month. In Manila the standard of health care is high.
"With the fast launch of these new channels, our Digital Team proved themselves the best in the industry. These five new channels went from conception to implementation in only two months. That helps our users. It helps our advertisers reach the right users in the most cost-effective way.
"With these new channels we hope to limit the number of clicks that separate users from the information and listings they are looking for. That should improve their experience. It should also lead to even better results for our customers in the form of awareness, enquiries, and transactions. We're keeping the search box and also giving consumers other ways of finding what they need."
Posted in: Lifestyle,Real Estate,Website & Blog
New Jersey Hypnotist And Meditation Class Instructor Changing How The World Views Hypnosis And Meditation
Bruce Cialfi, co-owner of Acorn Holistics (https://acornholistics.com) Certified Consulting New Jersey hypnotist and meditation class instructor explains that the brain can be retrained simply through hypnosis.
In hypnosis, he simply speaks directly to the subconscious. The brain is like an iceberg. The conscious mind is the 10 % that can be seen above the water and comprises logical thinking, and memories. The subconscious mind is the 90% that cannot be seen below the water and comprises of beliefs, emotions, and imagination. A hypnotist taps into the subconscious mind to make real changes in your life.
Many people think that hypnosis is like a stage trick, waving a swinging pendulum in front of your eyes saying "you are feeling very sleepy" – this is NOT real hypnosis. Hypnosis can get a bad rap because of stage tricks and bad movies. Forget these stereotypes. Hypnosis is a real and powerful tool that rewires the brain to create positive habits - and this is how it works.
Bruce explains that at Acorn Holistics, "a client first receives a complimentary phone consultation to target what they have been trying to achieve or change. Then we would have a series of safe, confidential appointments where you would just sit in relaxation and comfort while either Deb or I speak to your subconscious mind. If you wanted to decrease your anxiety, we would guide you through hypnosis with positive statements and affirmations that are targeted to work on your specific anxiety and triggers. Once done with the session, you would go on with your life as you normally would, only you would find that you have less anxiety. You would also find you have tools that would transform your anxiety response to a calmer more focused way to react to your anxiety triggers."
Another positive way to deal with these responses is with meditation. In fact, hypnosis and meditation are powerful tools when used together to tackle a client's problem. Studies have pointed to the fact that meditators are more attuned to their subconscious mind. Therefore, meditation can be another tool in the toolbox when trying to tackle problems such as anxiety, stress, smoking, or weight loss.
Debbie Cialfi New Jersey meditation class instructor and co-owner of Acorn Holistics explains that, "through meditation, a person can tap fully into the subconscious mind, just as a hypnotist does in Hypnosis. However, in meditation, the client is in the driver's seat. Through instruction in meditation, you can learn to calm and focus your mind. The key difference between meditation and hypnosis is that you set aside a special time each day and make the conscious choice to meditate. Through that meditative time each day you have full access to the 90% of your mind that is subconscious. Once you achieve access to your subconscious during meditation, you feel a gentle shift. Your breathing slows, and you can feel the borders of the concrete world blur as you get closer to your center. Many people feel that meditation is not for them because the cannot "turn off their brains". You will be happy to know that an active brain is perfect for meditation. You just need guidance to help to harness the power of your brain so that you can slip under the veil of meditation to become hyper-aware of your breathing and inner thoughts. If you sit to meditate with the intention of relieving anxiety, then you would simply focus on your breathing until it calms and slows, then turn inward to focus on the feeling of calm and peace. You can focus on being in a scenic and calm place and just rest in the expanse of its beauty and feel calm."
Accessing the full 100% of your mind is attainable through hypnosis and meditation. Both are tools that can be used to solve problems and overcome lifes obstacles.
Posted in: Lifestyle,Living,Non Profit
Lucyd Signs Richard Sherman as Chief Brand Officer
Lucyd Pte Ltd, the developer of an eShop for innovative spectacles, announces the signing of Richard Sherman, cornerback of the San Francisco 49ers, as Chief Brand Officer. Mr. Sherman will bring a large fan following and international recognition to the Lucyd brand. In his role as Chief Brand Officer, Richard will not only be an ambassador for Lucyd, but will also guide design and development of a new athletically-inspired line of performance eyewear.
Mr. Sherman is a highly respected athlete. Since entering the league, Richard leads the NFL with 32 interceptions and has 99 pass break-ups. Considered one of the best cornerbacks in the league, Richard has been named to four Pro Bowl rosters and four All-Pro teams in his seven seasons in the NFL. On March 9th, 2018, Richard was released by the Seattle Seahawks. One day later, Richard agreed to a three-year, million contract deal with the San Francisco 49ers.
Richard is not only dedicated to his team and perfecting his craft, he also works hard off the field to raise his two children and give back to his community through his foundation, Blanket Coverage. He was taught the power of education and hard work from his parents, and wants to teach younger children they can accomplish anything when they work hard and have dedication. He aspires to make a positive impact on and off the field and be an example to youth everywhere.
Richard Sherman said, "Lucyd is an exciting new eyewear company. I believe they can become the go-to place for cutting-edge specs, both in style and tech. Their glasses are fun, affordable and a real upgrade to eyewear."
Harrison Gross, Co-founder at Lucyd said, "We are delighted to bring on Mr. Sherman as our first brand ambassador. We believe his involvement with the company will bring significant brand awareness, both among his personal following of over two million on social media, and across the sports fandom in general."
About Lucyd
Lucyd operates an innovative eShop that provides advanced eyewear to enhance the visual experience. To learn more, please visit https://lucyd.co.
Photo credit: Taylor Baucom, The Players Tribune
This press release is for informational purposes only. The information herein does not constitute investment advice nor an offer to invest and may contain statements related to our future business and financial performance and future events or developments involving Lucyd that may constitute forward-looking statements. These statements may be identified by words such as "expect," "look forward to," "anticipate" "intend," "plan," "believe," "seek," "estimate," "will," "project" or words of similar meaning. We may also make forward-looking statements in other reports, in presentations, in material delivered to customers, stakeholders and in press releases. In addition, our representatives may from time to time make oral forward-looking statements. Such statements may be based on the current expectations and certain assumptions of Lucyd's management. Please note that these are subject to a number of risks, uncertainties and factors, including, but not limited to those described in various disclosures. Should one or more of these risks or uncertainties materialize, or should underlying expectations not occur or assumptions prove incorrect, actual results, performance or achievements of Lucyd may vary materially from those described explicitly or implicitly in the relevant forward-looking statement. Lucyd neither intends nor assumes any obligation, to update or revise these forward-looking statements in light of developments, which may differ from those anticipated.
Posted in: Lifestyle,Shopping & Deal
Affordable Winter Travel Destinations Shared By National Debt Relief
A lot of people are eager to get on a vacation during winter, and that is why National Debt Relief shares some tips to do make it an affordable plan. The article titled "Best Winter Travel Destinations For An Affordable Vacation" released November 23, 2018, aims to give people vacation ideas that will not break the bank.
The article starts off by explaining how a lot of people are already planning on getting away before the holidays. That desire only increases as the holidays roll in. The good thing is that there are a number of fun and interesting vacation ideas people can consider for the holiday. One of the things consumers need to pay attention to in order to avoid the crowd and save some money is booking "off-season."
The article shares that people usually love to go to the beach to get away from the cold of winter. This means that during the holidays, there are not many people on the beach and even in hotels and restaurants. People who choose the beach could get huge discounts because it is an off-season and enjoy the location without a big crowd.
The article also explains that National Parks can be a great idea for people to visit during winter. This might sound like a bad idea since national parks are best visited in the warm weather months when they're easily accessible and full of lush, green beauty. However, winter gives a unique glimpse into winter wildlife and the stunning elegance of snow-capped evergreens and glass ponds.
The article also explains how a staycation can be a great way to plan a winter vacation. People will be able to do away with the stress of a long travel and enjoy locations close to home. To read the full article, click https://www.nationaldebtrelief.com/winter-travel-destinations-affordable-vacation/
MELANIE HAYNES Delivers Holiday Fun in Lifetime's 'MY CHRISTMAS INN' and Sony's Animated 'SPIDER-MAN: INTO THE SPIDER-VERSE'
LOS ANGELES -- Actress MELANIE HAYNES delivers plenty of fun this holiday season appearing in Lifetime's TV movie, MY CHRISTMAS INN, and then in theaters with Sony's animated Marvel feature film, SPIDER-MAN: INTO THE SPIDER-VERSE. Haynes will head back to the small screen in 2019 when she emerges in season three of HBO's anthology crime drama TRUE DETECTIVE.
On November 21st, Haynes joins the festivities as Ruth in the Lifetime holiday movie MY CHRISTMAS INN. The story follows Jen Taylor (Tia Mowry-Hardict), who inherits a cozy Alaskan inn and unexpectedly discovers a spark of love with small town attorney Steve Anderson (Rob Mayes). Ruth (Haynes) and her husband are regulars at the Inn who demonstrate to Jen just how fulfilling a loving relationship can be.
Then hitting theaters on December 14th, Haynes lends her voice to the Marvel Universe for the new Sony animated feature film SPIDER-MAN: INTO THE SPIDER-VERSE. Spider-Man crosses parallel dimensions and teams up with the Spider-Men of those dimensions to stop a threat to all reality. Haynes joins the action as the Logic Teacher alongside the all-star cast including Nicolas Cage, Hailee Steinfeld, Liev Schreiber, John Mulaney, Mahershala Ali, Lily Tomlin.
Coming in 2019, Haynes heads back to the small screen for the anticipated season three of HBO's anthology crime drama series TRUE DETECTIVE, premiering on January 13th. The next installment tells the story of Wayne Hays (Mahershala Ali), a state police detective tasked with investigating the disappearance of two young children in the Ozarks. Haynes joins the cast that also includes Carmen Ejogo, Stephen Dorff, Ray Fisher, Sarah Gadon and Rhys Wakefield among others.
Haynes is excited by the diverse projects she's been part of recently, adding "I love working on such a variety of projects in drama and comedy – traveling to new, beautiful locales and working with such wonderful actors, directors, and crew! Since so much of my work has been in voice over through the years, it was especially delightful to be asked to voice a character in this ground breaking new animated Spider-Man feature film. Excelsior!"
Haynes has landed in several celebrated indie films, including as the awkward Aunt Patty in the comedy Antiquities, starring Andrew J. West, Ashley Green, Mary Steenburgen and Michaela Watkins; and as Aunt Trish in the new digital buddy road-trip comedy release Chasing the Sun. Her film roles also include Mother of Mackenzie Davis in the coming-of-age drama, A Country Called Home; as a Church-going, pyramid scheming deceitful woman in Heartland; as the charming but lonely Southern belle Cordella in the award-winning short Tender Moments; and as the no-nonsense bar owner Sissy in the indie drama The Last Mark.
Splitting her time between Los Angeles and her hometown Houston, Texas, Haynes has appeared in and voiced numerous television projects, most recently as a Southern Chef opposite Adam Conover in TruTV's Adam Ruins Everything. Her TV credits also include The Middle, Salem, A Face to Kill For, The Con, Arrest & Trial and The Daily Apple. She earned her Bachelor's degree and teaching certificate in Theater and English at the University of Houston, and danced for several years with Patsy Swayze's Houston Jazz Ballet Company. Haynes served on the board of SAG-AFTRA's Houston Local Branch for 15 years and as the President for two terms. Today, Haynes continues to run her own professional voice over studio which she established back in 2002.
Melanie Haynes is represented by Aqua Talent, Caviar Enertainment, Osbrink Agency (VO), Pastorini-Bosby Talent (Houston/SE) and Stars Talent Studio (Utah).
For further information on MELANIE HAYNES visit: www.MelanieHaynes-Actress.com
photo - on set: MY CHRISTMAS INN (LtoR) Rob Mayes, Tia Mowry-Hardrict, Melanie Haynes, Richard Benedict
photo - on set: SPIDER-MAN: INTO THE SPIDER-VERSE - Melanie Haynes
Posted in: Arts & Entertainment,Celebrity,Lifestyle,News & Current Affairs,Society & Culture
Filmmaker / Actress ANGELA MATEMOTJA Earns 'Female Pioneer Award' for Debut Feature Film 'ELEVATE' at 2018 DTLA Film Festival
LOS ANGELES – Filmmaker and actress Angela Matemotja picked up the 'Female Pioneer Award' for her feature film debut, ELEVATE, at the recent 10th annual DTLA Film Festival in Los Angeles.
The theme of the 2018 festival was women's empowerment, a nod to the #MeToo and #TimesUp movements launched one year ago. Writing, directing and starring in ELEVATE, Matemotja delivers a drama of intertwining stories about people who must fight to overcome their struggles with homophobia, food addiction and racism. For this, she proved an exceptional choice for the 'Female Pioneer Award' honor beside 'Independent Film Pioneer Award' winners Mira Sorvino, Rosanna Arquette and Malcolm McDowell, who all starred in prominent films at the festival.
"It's a tremendous honor to receive such an award from DTLA Film Festival," Matemotja shares. "Karolyne Sosa did an outstanding job. Because our film touches on many social issues, I am pleased that she recognized the women's issues the film deals with as well, particularly the #MeToo aspect of our story. Our screening had a great turnout, audience was extremely receptive and what a great venue. It was such a success, I'm thrilled."
ELEVATE follows the story of Trina, an overweight elevator switchboard operator who desperately tries to accomplish just one day of healthy eating. Overwhelmed by her abusive boss and by the trapped elevator occupants that reach out to her for help, her fitness guru provides the inspiration and escape that she craves – or does she? Ultimately, all of the occupants in this trapped world find themselves caught face-to-face with their inner demons.
The film also stars Brianna Brown (CW'S Dynasty), Kit Williamson (creator/star of award-winning and Emmy nominated LGBTQ series Eastsiders), Alexis Carra (Latina star of ABC's Mixology) and Matemotja (Tyler Perry's Single Mom's Club).
To produce, Matemotja turned to Dele Ogundiran, who is also African, and Brown, who is the CEO of the non-profit The New Hollywood, which is dedicated to supporting socially conscious storytellers and changemakers.
Leading up to its premiere, ELEVATE has already earned an award of Merit for Best Feature Film and Best Actress in a Leading Role (Angela Matemotja) from the Accolade Global Film Competition.
As an actress, Matemotja has appeared on screens big and small. Her notable feature film credits include the role of 'Christina' in Tyler Perry's The Single Mom's Club and alongside Kevin Hart in the indie comedy film Something Like A Business. Her television roles include appearances on the CBS mega-hit comedy How I Met Your Mother, Amazon's top cop-drama Bosch, ABC's long-running series Castle and edgy sitcom Don't Trust The B…, and Ryan Murphy's modern laugher The New Normal on NBC.
Behind the camera, Matemotja earned an NAACP Award nomination for directing the stage play Sunshine For a Midnight Weary. Her first short film as writer/director, The Encounter, screened at over 30 international film festivals, earning the Grand Jury Award at the White Sands Int'l FF, Honorable Mention at Toronto CommFFest and nominations for Best Short Film at SoCal FF, SOHO FF and Long Island Int'l Film Expo. Her second short, The Untimely Concurrence, won Best LGBTQ Film at AOF FF, San Francisco Black FF and San Diego Black FF, and the Silver Screen Award for Best Short Film at the Nevada Int'l FF. In addition, her screenplay Drunk Book was awarded Best Comedy Short for the written word competition at AOF FF.
For more about ELEVATE visit: ElevateFilm.com
Posted in: Arts & Entertainment,Celebrity,Lifestyle,News & Current Affairs,Society & Culture
"Taking a Bite out of the Apple" Rob Janoff's stunning first book for young graphic designers and everyone! – will be revealed in November 2018
Rob shares through his book how an unknown young art director in Silicon Valley back in 1977 created the design, now known beyond all others throughout the world, of a simple bitten apple.
Rob Janoff explains that this is "The first full account by the graphic designer himself of how he came to create the most famous logo in the world".
Rob Janoff's inspiring "Taking a Bite out of the Apple: A Graphic Designer's Tale" is one of the 'Hearing Others' Voices' series.
Rob liked the idea of the series so much that he himself created the logo uniquely for it, also the beautiful Chinese version.
On October 9, Rob's fabulous personal memoir and his newest fantastic logo will be revealed in China, in Chinese translation. The ceremony will be at the amazing Michael Bishop Institute for Cancer Research, Shengdu, which unites the latest in biotechnology with Chinese herbal medicine.
After that, Rob and the book will tour China and Australia. During this time he hopes to meet some of the upcoming young graphic designers of the new generation.
The English version of Rob's "Taking a Bite out of the Apple: A Graphic Designer's Tale", will be released on 15th November. Readers can buy its paper version from Amazon.
Amazon Link: https://www.amazon.com/Taking-Bite-Out-Apple-Designers/dp/1911221612/ref=sr_1_1?s=books&ie=UTF8&qid=1538660629&sr=1-1&keywords=Apple+bite+rob
This book is the first to be published in a stunning new series for young adults 'Hearing Others' Voices'.
Here is the logo that Rob created especially for it, in both English and Chinese:
Hearing Others' Voices' (https://www.balestier.com/category/hearing-others-voices/) is an ambitious new series co-edited by Taiwanese physicist Roh-Suan Tung and distinguished British anthropologist Ruth Finnegan. Its aim is to challenge and encourage general readers, final year school pupils, undergraduates, and above all the growing young adults of our time to reflect on who and where they are, and to understand better the world that they will soon hold in their hands.
Ruth Finnegan and Roh-Suan Tung, the general editors, have done a tremendous job in eliciting books that tackle enduring topics such as mental health, pain, sounds from the beginning of the universe, percussion (by the celebrated percussionist Evelyn Glennie), grass, storms, shamanism, Native American science, voices of the Christian west, and our awesome minds and bodies.
The first volumes will be released in mid-November 2018.
"Taking a Bite out of Apple" is a close view of how Rob's design for a young, newly Start-up Company became a defining moment in a long career. After serving many national brands like Apple, IBM, Intel, Kraft, and kleenex at top US agencies, Rob presently appreciates working with a diversity of organisations from Japan, Italy, Australia, China and the UK.
Telling the true tale of how the globally loved icon came to be, Rob offers knowledge, inspiration and motivation to youngsters considering the field of graphic design. Rob's first book will be a huge inspiration to the young and the young at heart who share his love of memorable graphics.
About Rob Janoff
Rob Janoff is a graphic designer of corporate logos and identities, printed advertisements and television commercials. He is known for his creation of the emblematic Apple logo that we all know. Janoff was born in Culver City, California. He completed his degree from San Jose State University. After college in 1970, Rob decided to focus on graphic design and began sharpening his design skills at small Silicon Valley agencies with high-tech clients. In early 1977, he started a position at Regis McKenna which was an established advertising agency in Palo Alto. Shortly after he began, Rob's creative director chose him to design the corporate identity package for their new client, Apple Computer. Rob later went on to top agencies in New York and Chicago, designing print and TV advertising for major national brands and global clients. Rob is also a prolific speaker who has delivered keynote addresses and master classes in design for universities and academic facilities, including the Eastern Mediterranean University in Cyprus.
WATCH THIS SPACE FOR MORE IN THE HOV SERIES and read the graphic designer's fantastic tale "Taking A Bite out of The Apple: A Graphic Designer's Tale".
For more information, visit: https://www.amazon.com/Taking-Bite-Out-Apple-Designers/dp/1911221612/ref=sr_1_1?s=books&ie=UTF8&qid=1538660629&sr=1-1&keywords=Apple+bite+rob
Posted in: Arts & Entertainment,Books & Literature,Leisure Activities,Lifestyle,Media & Communications
Chinese artist Fu Wenjun latest Digital Pictorial Photography works solo show at Dairy Arts Center
What is photography? When the question asked, everyone will have an image/images appear in their mind. Does the photography art just stop growing, existing as these commonly acknowledge schemes? The artist Fu Wenjun doesn't think so. Turning away from the recording function of photography widely recognized by the public, Fu Wenjun aims at exploring to place photography art in dialogue with other art media, like Chinese painting, oil painting, print, sculpture etc, so as to extend the possibility of photography art and to provide the viewers different visual experience. Based on these reflections on the photography art, Fu Wenjun put forward concept and practice of "Digital Pictorial Photography", an innovative photography art style.
On the occasion of the solo show at Diary Arts Center, titled "Is it photography?", Fu Wenjun will exhibit his latest Digital Pictorial Photography works, which focus on his exploration of photography with the connection of painting, especially with sculpture. Apart from the aesthetic and artistic features, Fu Wenjun's works show an Eastern philosophy thinking towards the global or regional issues related to history, culture, human life and nature. He brings another angle to view things happening around us and in our world. Is it photography? Yes, it is. It's not the common one, but brings new interpretation to the definition of photography art.
The works June Snow, Tang Ceramic Horse, Play Shadow, Mysterious Ceramic Figure present the rich and colorful history of the city Xi'an, continuously inhabited since about 1100 BC. The objects like pagoda, ceramic art, shadow play show the open attitude towards different religions and integration of Chinese and other ethic culture in a long history happened in this city, as the starting point of the Silk Road, connecting East Asia and Southeast Asia with East Africa, West Asia and Southern Europe.
Under the Earth's highest mountain, Mount Everest, Tibet is the highest region on Earth, with an average elevation of 16,000 ft. This "isolated" wonderland is given not only breathtaking natural landscape, but also the Tibetan people, their lifestyle and their unique culture are very fascinating, which lead to the series Wind from Tibet. The series focuses on the Sho Dun Festival, known as Yogurt festival is an important celebration for the Tibetan lay people as well as the monks usually in the middle of August, after a month's retreat by the monks who stay within their monasteries to avoid walking on the emerging summer insects and killing them.
The works of Fu Wenjun may confuse the viewers at a first glance if they are photography. In this way the artist called attention to people's activity of reading images, highlighting processes of translation and interpretation that are shared by artist and viewer alike. In the process these works provoke us to reconsider the degree to which our pictures of reality are shaped by the visual conventions and codes of particular media.
About the artist
Fu Wenjun (b.1955, www,fuwenjun,com), graduated from the Sichuan Fine Arts Institute and currently lives and works in Chongqing. He creates principally through the art media of photography, installation, sculpture and oil painting, and has put forward the concept and practice of "Digital Pictorial Photography".
His works embody his reflections on many issues related to the Eastern and Western history, culture and humanity, including the relationship between different cultures in the age of globalisation, the heritage of traditional Chinese culture in a rapidly changing society, industrialisation and urbanisation in Chinese cities.
His solo exhibitions are presented at the National Art Museum of China (Beijing), at the Museu Europeu de Arte Moderno (Barcelona), at the Old Summer Palace Museum (Beijing), at the Today Art Museum (Beijing), at the United Nations Headquarters (New York), at the Guangdong Museum of Art (Guangzhou) and at other international art organizations.
Fu Wenjun exhibited at significant international exhibitions, including the Esposizione Triennale di Arti Visive a Roma, London Art Biennale, Biennale Internazionale d'Arte del Mediterraneo, Triennale dell'Arte Contemporanea, 1st Asia Biennial/5th Guangzhou Triennial, XVIII Bienal de Cerveira, NordArt, collateral exhibition of Biennale di Venezia 2013, entitled Voice of the Unseen Chinese Independent Art 1979/Today.
He has won numerous awards, including the first prize from International Biennial of Contemporary Art in Argentina, "The Best Artist in the World" at Tour Eiffel La Grande Exposition Universelle, International Award "Lorenzo il Magnifico" of X Florence Biennale.
His works are among international organization and museum collections, such as the National Art Museum of China, Museu Europeu d'Art Modern, Tokyo Metropolitan Art Museum and Societe Nationale des Beaux Arts in France.
About the exhibition
Title: Is It Photography? Fu Wenjun Solo Exhibition
Duration: October 12 – November 25, 2018
Venue: Hand-Rudy & MacMillon Family Gallery, Diary Arts Center
Exhibition reception: October 12 | 5-8 pm
Gallery Hours: Monday – Friday: 10 – 6 or later | Saturday: 12 – 7:30 or later | Sunday: 12 – 5:30 or later
Address: 2590 Walnut Street (26th & Walnut) | Boulder, Colorado 80302, USA
Posted in: Arts & Entertainment,Fashion & Beauty,Leisure Activities,Lifestyle,Society & Culture
Author Ruth Finnegan Chosen As One Of '50 Great Writers You Should Be Reading' In 2017 Book Awards
Author Ruth Finnegan has been chosen as one of 50 Great Writers You Should Be Reading in the 2017 Book Awards. Finnegan was chosen from a field of hundreds of authors through a public voting process. The award is the latest in a string of international awards for her published works.

"I am so thrilled with this," Finnegan stated. "I have had many book awards but this is by far my most precious win because it's not for an individual book but a voted-for endorsement of myself as an all-round author and, yes, dreamer of dreams - an author of full-length fiction, nonfiction, poetry, short stories and picture books, as well as a screenplay and libretto writer."

Finnegan's previous awards include:

Folklore Society, short list Katharine Briggs Award 1992
British Academy, longlist Book Award 2003
British Association for Applied Limguistics, short list 2003
Herskovits Award, Honorable Mention 2008
National Indie Excellence, Finalist ( visionary fiction) 2016, Finalist (religious fiction) 2017
New York Book Fair, Honorable Mention (romance) 2016
Readers Favorite, 4 Awards (fiction and nonfiction) 2016
Shelf Unbound Best Indie Book, Runner up 2016
Readers Favorite, Honorable Mention
Hungry Monster, Silver award, 2016
Literary Titan, Silver award, 2017
Book Excellence, Winner (friendship) 2017
Kirkus Reviews, one of top 25 of 2017

In addition to a large number of academic works, Finnegan has written three novels.

'Pearl of the Seas' is the tale of two children building a boat from a log they find buried in the sand and sailing off to far-off fantastic lands in a stormy sea-driven adventure with their faithful - but accident-prone - dog Holly. There they learn much wisdom from a king who, like God, has many names'. After an incredible sacrifice of his dearest dream by the boy (now growing up) they return - another dream - to a family tea with their loved ones. The tale is a prequel and companion to Ruth Finnegan's award-winning epic romance 'Black inked pearl', here adapted for preteens but characterised by (in a simpler form) the same unique dream-like and enchanted style as in the original novel.

'Pearl of the Seas' received a Hungry Monster Silver Award in October 2016. The book has received a number of positive reviews. Tshombye K. Ware of Reader's Favorite stated, "If you're looking for a reader friendly story that touches the depths of your soul, this is definitely one of those books."

The companion work, 'Black Inked Pearl', tells the story of a naive Irish girl Kate and her mysterious lover, whom she rejects in panic and then spends her life seeking. After the opening rejection, Kate recalls her Irish upbringing, her convent education, and her coolly-controlled professional success, before her tsunami-like realisation beside an African river of the emotions she had concealed from herself and that she passionately and consumingly loved the man she had rejected.


The novel, born in dreams, is interlaced with the ambiguity between this world and another, and increasingly becomes more poetic, riddling and dreamlike as the story unfolds. The epilogue alludes to the key themes of the novel - the eternity of love and the ambiguity between dream and reality.

Since its publication in 2015 'Black Inked Pearl' has won five international prizes and its screenplay version is top genre winner in the 2017 Capital Fund Screenplay Contest. It was recently named as a finalist in the 2016 Best Book Awards in the "Fiction Visionary" category.

'Black Inked Pearl' has received rave reviews from readers and reviewers alike. Scott Neuffer of Forward Reviews stated, "If James Joyce's dream-like opuses were written from a more feminist perspective, they might look something like Ruth Finnegan's Black Inked Pearl, a rapturous fantasia of words and images set somewhere between ancient myth and the green shores of modern Ireland." Chris Fischer, in a Readers Favorite review stated "I just finished reading 'Black Inked Pearl: A Girl's Quest' by author Ruth Finnegan, and all I can say is 'Wow!' It's written in a unique and creative style, one that at times blends poetry with prose ... enviable and beautiful at the same time ... any reader who enjoys a lovely, unique and interesting work of fiction should absolutely read Black Inked Pearl. I will be eagerly awaiting the next offering by author Ruth Finnegan. If it is anything like her debut novel, it will be simply magical!" Kirkus Reviews said, "Kate's romantic quest calls to mind Paradise Lost and Greek mythology as it weaves together biblical allusions, fantasy, and details of the modern day." Like other classic and unusual literary works, the book has given rise to many interpretations and, as Christiana Fatoki perceptively put it, like its more recent prequel 'Pearl of the Seas,' it "sinks into your unconscious."

'The Helix Pearl' is currently in production and will be released in 2018.
Ruth Finnegan is available for media interviews and can be reached using the information below or by email at r.h.finnegan@open.ac.uk. More information is available at her website at http://www.ruthhfinnegan.com.

Ruth Finnegan OBE is a renowned scholar and celebrated writer who is Emeritus Professor, the Open University, a Fellow of the British Academy, and an Honorary Fellow of Somerville College Oxford. She was recently elected as one of the first four International Fellows of the American Folklore Society, a much valued honor. She was born in Derry (on the last day of December 1933) and grew up there and in the remote countryside of Donegal where, as poetically recalled in the second chapter of her novel, 'Black Inked Pearl', she spent the war years; went to a literature-imbued Quaker school in York where, a fellow-student with the actress Judi Dench, she learned to read the resonant poetry of Yeats and Shakespeare and to repeat texts that, with others, she had to learn, aloud (a good training for the sonic style of her novels); earned top degrees in classics and anthropology at Oxford; and carried out fieldwork on story-telling in Africa - a revelation of the multi-sensory nature of performance that has affected her all her life, and constantly comes through in her writing. From 1969, apart from three years in the South Pacific island of Fiji, she taught and researched at the pioneering Open University. She is the author of over twenty academic books, several of them prize-winning. She has three daughters (two of them born in Nigeria), five grandchildren (one in New Zealand), and now lives in Old Bletchley, England, with her husband of over 50 years.
Posted in: Arts & Entertainment,Books & Literature,Education,Europe,Lifestyle
Vendetta Drama Feature Film 'THE PAPER STORE' Starring STEF DAWSON and PENN BADGLEY Streaming Wide VOD Beginning July 24, 2018
NEW YORK (July 10, 2018) – Academic cheating, romance and revenge intersect in the award-winning indie drama THE PAPER STORE starring Stef Dawson (The Hunger Games franchise), Penn Badgley (Lifetime's upcoming series You, Gossip Girl) and Richard Kind (Inside Out, Argo). The vendetta drama is set to release across broad VOD streaming platforms, including Amazon and iTunes, beginning July 24, 2018.
THE PAPER STORE follows academic ghostwriter Annalee (Dawson), working in the shadows of a college campus until Sigurd (Badgley) hires her to author his entire graduate degree. Their working relationship evolves into a romance, until the affair turns sour and secrets start to spill. Annalee rats out Sigurd to Professor Kane (Kind), but instead of swift justice Kane has his own idea of what should happen next. Call it extortion; call it blackmail. Whatever you call it, the ugliness is just beginning.
THE PAPER STORE is based on Pew award-winner Katharine Clark Gray's original play, 516 [five sixteen]. She produced the project with her creative partner and husband Nicholas Gray, who also directed, under their Uncompromised Creative banner.
THE PAPER STORE received numerous awards on the festival circuit, including 'Best Drama' at Manhattan Film Festival, 'Best Drama' at Los Angeles Film Review and 'Best Foreign Drama' at Fort Worth Indie Film Showcase. Badgley and Dawson took home 'Best Actor' and 'Best Actress' respectively at Oxford International Film Festival, along with a 'Special Jury Mention' for Badgley at the Manchester Film Festival. Besides earning awards, the film has also been resonating with audiences and for good reason. Katharine Clark Gray explains, "In addition to being a juicy revenge drama, the film also shines a light on the issues of spiraling tuition costs and student debt—issues that will ring out to anyone managing an unwieldy student loan or struggling to finance someone's higher education."
Behind the camera, the Uncompromised team brought in as principal producers Emmy-nominated producer Jonathan Gray (HBO's Nightingale), no relation; producer / casting legend Bonnie Timmermann (Heat, Bull Durham, Miami Vice) and producer John Grossman of Front Wheel Productions; as well as veteran cinematographer and lighting designer Richard Sands as director of photography.
About Uncompromised Creative Uncompromised Creative is Nicholas Gray and Katharine Clark Gray, a husband-and-wife team based in Brooklyn, NY. They make films, plays, and assorted web content, and provide script and production consultation services to a range of fellow creatives. Nicholas and Katie believe that compromise means each side ends up disappointed. Consensus, on the other hand, gets everyone on the same team. Because when you're jumping a gorge, you don't go halfway. uncompromisedcreative.com
THE PAPER STORE will be available for VOD streaming on Amazon and iTunes beginning July 24, 2018. For more about THE PAPER STORE visit: http://www.thepaperstoremovie.com
Posted in: Arts & Entertainment,Celebrity,Lifestyle,U.S,Website & Blog
80's UK Pop Star and Music Industry Veteran with Surprising Comeback!
Posted in: Arts & Entertainment,Celebrity,Lifestyle,Society & Culture,Sports
Dr Ashish Dutta - Everything One Need to Know About The Non-Surgical Butt Enhancement Treatment
If you are also curious about this procedure and wish to give it a try but are confused and unsure, we've got you covered. Here's all you need to know about the non-surgical butt enhancement procedure so you can make a decision is this treatment is right for you and proceed with confidence.
Dr Ash Dutta, Founder of Aesthetic Beauty Centre and one of the few highly trained and accredited surgeons in the UK will take us through the Non-Surgical Bum enhancement treatment.
What is a non-surgical bum enhancement procedure?
A non-surgical bum enhancement procedure essentially involves adding volume to the butt area to enlarge, as well as add definition and shape. The procedure also helps in boosting skin elasticity and lifting sagging buttocks and thighs back into their rightful place.
How does the non-surgical bum enhancement procedure work?
As the name suggests, the treatment does not involve surgery. Unlike the traditional enhancement or enlargement surgeries that extract fat from other parts of the body to place it in the desired area, or the use of implants, the non-surgical butt enhancement procedure aims to add volume to the butt area using dermal fillers. You may have seen many celebrities including Nicki Minaj and Beyonce who are flaunting fuller butts in style.
Why should one opt for a non-surgical procedure?
The greatest benefit of opting for a non-surgical procedure is the fact that there is reduced downtime and less tissue trauma involved. Also the fact that there is no scarring makes it the ideal treatment to go for. There is also a very much reduced risk of infection and complications.
How is the non-surgical procedure better than the traditional surgery?
Injections of dermal fillers make it possible to create subtle changes in the process of reshaping the butt which is not necessarily possible in the traditional surgery. This helps create a nicely shaped butt instead of only a larger butt. The traditional surgery involves addition of volume to the area but tends to make the skin around the area saggy, droopy, spongy and loose. The non-surgical butt lift procedure involves addition of a significant amount of volume in the area as well as tightening and lifting the skin with the use of advanced technology. This leads to a well shaped, well-toned butt.
Another fascinating feature available in the non-surgical treatment is the controlled amount of volume addition. One can look mid-way into the treatment as to whether the desired volume has been attained and if not, one can go ahead with adding more. This is not possible in the traditional surgical method as you are likely to be under sedation or general anesthesia so cannot contribute to the outcome once the surgery has begun.
Who is it suitable for?
Anyone who wishes to enhance or enlarge their butt area, over the age of 18. It is a great alternative for anyone who does not enough fat to harvest for the Brazilian Butt lift (from other parts of their body) and/or are not keen on liposuction.
How long does the procedure take and what is the downtime involved?
The duration of the procedure and the number of sittings required will vary slightly in each case. At the consultation you'll receive a tailored treatment plan, after an examination. As a rough guide: treatments can take about 45-60 minutes.
As for the downtime, there is a very short to no downtime involved depending on the requirements and the kind of procedure one has opted for. There can be a little tenderness and swelling in the area for around 5-7 days.
Are there any risks of deformities?
The surgical method including liposuction and fat transfer involves a risk of deformities since fat is extracted out of the body and placed inside another part of the body, so there is a slight chance that it does not 'take' well, or there may be unevenness and asymmetry; and hence a corrective procedure may be required. The non-surgical butt enhancement however, is different. It does not include any risks of deformities.
Are there any side-effects involved?
The non-surgical treatment is a relatively safe treatment to go for but one must always book an appointment with a professional to assess one's individual case. Before going for any sort of treatment, it is advisable to have a detailed consultation since there may be slightly different consequences; everybody is unique. It is also important to gather all the relevant information regarding the procedure; ie. do your research.

Know more about the Non-surgical Bum Enhancement Treatment at Aesthetic Beauty Centre , schedule a free consultation or call on 01915672900.
Posted in: Europe,Fashion & Beauty,Health & Medicine,Lifestyle,Website & Blog
How to Choose a Cosmetic Surgeon/Clinic
As a patient considering surgery one must check the surgeon's expertise, his/her credentials, qualifications and also testimonials and reviews, which give an insight into other patients experiences and satisfaction levels.
Don't be swayed by glamorous advertising showing unrealistic and 'picture perfect' ideals as results. This is bound to create false expectations and one must be vigilant and discerning.
Things like the standard of service and care, levels of hygiene in the clinic, experience of the surgeon, nurses and/or technicians and ease of aftercare are the key aspects that must be taken into account.
Nowadays it's very easy to look up websites, see a surgeon's work and be impressed by the images one sees there. But unless one has thoroughly assessed the surgeon and researched all aspects you won't know if the surgeon is right for you personally. Cosmetic surgery really is bespoke in every sense of the word. There is no 'one size fits all'. Everyone is different !!
It's also important to think very carefully before opting for surgery abroad as there are a vast array of companies offering cheaper surgery outside of the UK – a tempting proposition – however there are various additional factors to consider and be aware of in this case (link to blog-Dr Ash Dutta on Cosmetic Surgery Abroad – Should you consider or not ?)
Finally it's about achieving 'natural results' that are not just aesthetic but also lessen the risks associated with surgery. Be wary of a surgeon who promises to make you look more like that film star or celebrity you idolize.
Consider surgery not because you feel pressurised by the ideals of beauty presented by the media – magazines, TV shows, advertisements or even peer pressure.
You must do it only when you want to improve an aspect of yourself; something that can't be resolved by just a healthy lifestyle.
Cosmetic Surgery if done right can restore one's confidence and even be empowering!! The author, Dr Ash Dutta, Founder of Aesthetic Beauty Centre, is one of the few highly trained and accredited surgeons in the UK. He has registration with the GMC, BCAM, BAAPS, IHRS. Read Dr Ash Dutta's review on trust pilot. You can also follow him on Vimeo, Facebook & Twitter.
The procedures he routinely performs can be found on and an appointment with him can be booked for free. If you would like to schedule a consultation with Dr Ashish Dutta please book your free consultation or call us on 01915672900.
Posted in: Fashion & Beauty,Health & Medicine,Lifestyle
Hollywood starts to go crazy for the artist Cesare Catania.
There is still eagerness and warmth on the French Riviera for the Italian artist Cesare Catania. After the amazing success obtained during the exhibition at the Grimaldi Forum in Monaco during the Rolex Master Cup no more than 15 days ago, one of the most popular Italian contemporary artist Cesare Catania leaves his mark on the French Riviera and he has just been the guest of honor among one of the most sparkling evenings of the Cannes Film Festival period. Catania presented, on May 14th 2018, at the gala night on the Radisson Hotel rooftop, one of his sculptures in silicone and acrylic.
The master has repeatedly amazed the international criticism for his works and his techniques. How he mixes together substances so different from each other, like silicone and acrylic to make his sculptures, is today a mystery.
In reality, Catania presented, at the gala dinner on the rooftop of the Radisson Inn, certainly one of its sculptures in silicone and acrylic.
Nicknamed as the "The Modern Leonardo Da Vinci" by some English magazines, Cesare Catania's paintings are a "still image" of actions and feelings, an extreme synthesis between obscurity and attention to detail. All his paintings are fascinated by modern art, from architecture, from cubism and from painting masters from the classical age, Cesare Catania's artistic maturity is still evolving; always looking for new techniques to make the most of his inspirations, and this success says a lot about his imagination.
Guests of the evening in the colors of white and gold, surrounded by a luxury cocktail and a breathtaking view, many VIP such as the actress Farrah Abraham and the Bollywood star Mallika Sherawat. Among the participants will be raffled off a lucky one who will take home a numbered copy and limited edition of the book called " Genesis ", more of 450 pages with the life and works of the author with signature and dedication of the same Cesare Catania.
Posted in: Arts & Entertainment,Celebrity,India,Lifestyle,World
Cesare Catania exhibits his art in Cannes during the Cannes Film Festival period
After the amazing success obtained during the exhibition at the Grimaldi Forum in Monaco during the Rolex Master Cup no more than 10 days ago, one of the most popular Italian contemporary artist Cesare Catania leaves his mark on the French Riviera and he will soon be the guest of honor among one of the most sparkling evenings of the Cannes Film Festival period. Catania will present, on May 14th 2018, at the gala dinner on the Radisson Hotel rooftop, one of his sculptures in silicone and acrylic. The master has repeatedly amazed the international criticism for his works and his techniques. How he mixes together substances so different from each other, like silicone and acrylic to make his sculptures, is today a mystery. During the evening in the colors of white and gold, surrounded by a luxury cocktail and a breathtaking view, there will be a prize draw among the participants and the lucky winner will take home a numbered copy and limited edition of the book called "Genesis", more of 450 pages with the life and works of the author. Obviously with the autograph and a dedication by the contemporary painter and sculptor Cesare Catania. Contacts: Cesare Catania ART ingenuity works – paintings – sculptures Art Gallery: Via Del Progresso 18 – 20125 – Milan (IT) web: www.cesarecatania.eu mail: press@cesarecatania.eu IG: @art_cesarecatania
Posted in: Arts & Entertainment,Celebrity,Europe,Lifestyle,Society & Culture